Michael Jordan Took Notice of Kobe Bryant's Talent Early on in Bryant's Career
Watching Kobe Bryant play basketball was a lot like watching Michael Jordan play basketball. They had the same moves, and they both had a killer mentality. The two did actually play in the league at the same time for a few seasons, but they were not in their primes at the same time. Even though they were not in the league together very long, Jordan took notice of Bryant's talents quickly while Bryant was still in the very early stages of his career.
Michael Jordan was going for his second three-peat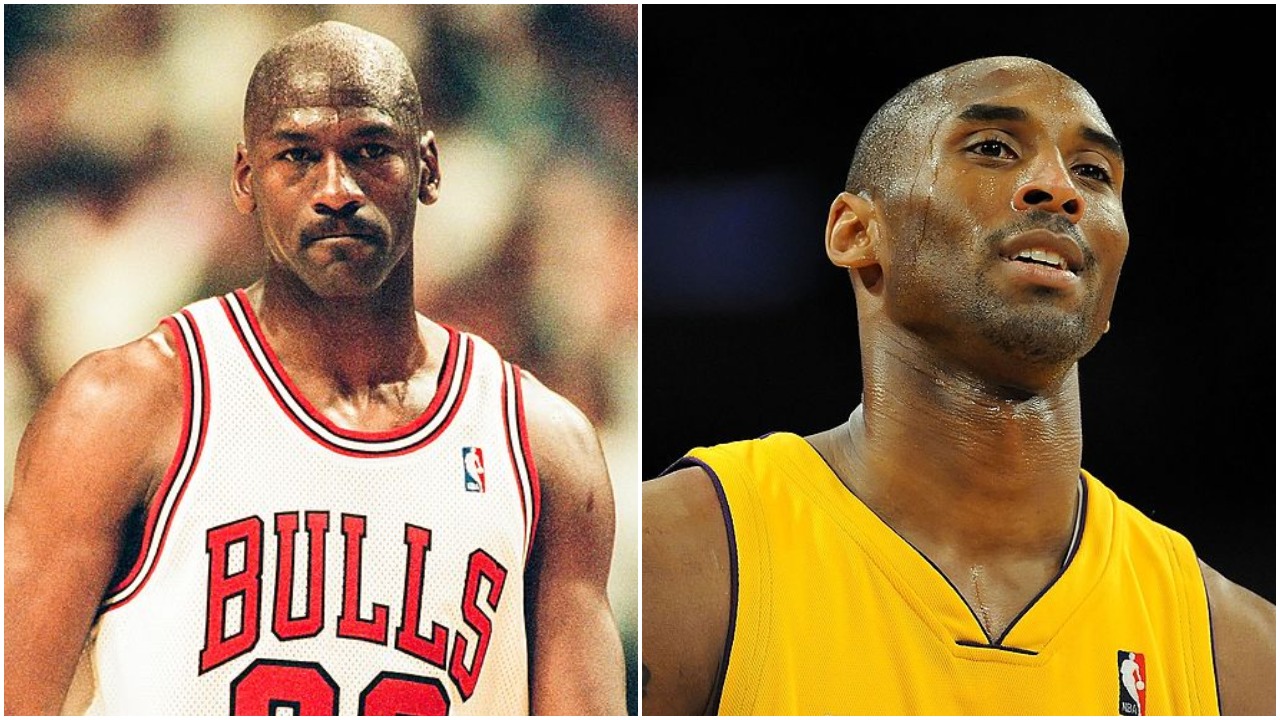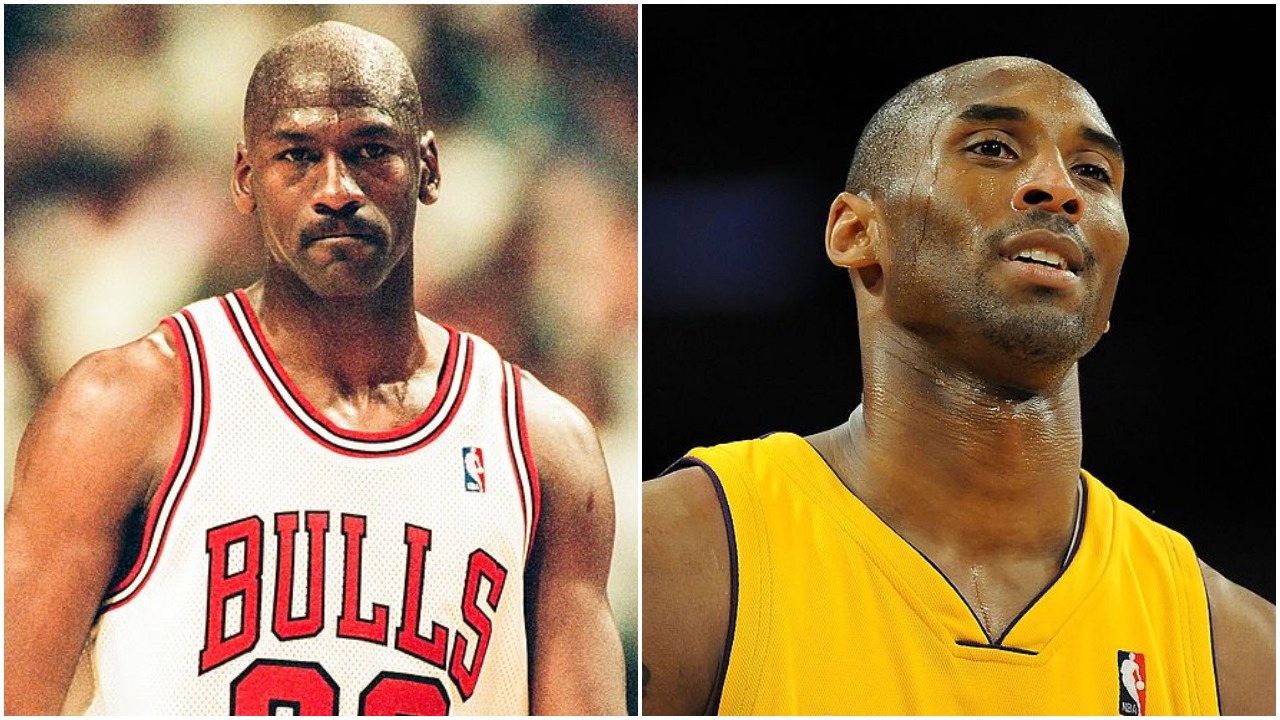 Kobe Bryant's first season in the NBA was in 1996-97. That season was the second of Michael Jordan and the Chicago Bulls' second three-peat and Jordan was, of course, still the best player in the league. He led the league in scoring for the second year in a row that season and the ninth season overall.
Then, the 1997-98 season was Jordan's last season with the Bulls. General manager Jerry Krause wanted to move on from head coach Phil Jackson that next season and Jordan did not want to play for the Bulls without Jackson. The team was going for one more championship. It was going to be their sixth in eight seasons and their third in a row.
As you probably know, the Bulls went on to win the NBA Finals that season over the Utah Jazz. Then, Jordan retired for the next three seasons before playing two more seasons with the Washington Wizards. 
Kobe Bryant was just starting his career
In Kobe Bryant's rookie season with the Los Angeles Lakers, his numbers were just average as he scored 7.6 points per game in 15.5 minutes. However, in 1997-98, during Jordan's last season with the Bulls, Bryant really put the league on notice. Bryant was only 19 years old at the time, but he averaged 15.4 points per game and earned his first All-Star selection.
He ultimately got the opportunity to play with legends like Michael Jordan in the 1998 All-Star game.
As you probably know, Bryant went on to become a Hall of Famer. He earned 18 All-Star selections, won five NBA championships to go with two NBA Finals MVPs, and he is currently the fourth-leading scorer in NBA history as he scored 33,643 career points.
Jordan took notice of Bryant's talents early
In episode five of "The Last Dance" documentary about Michael Jordan and the 1997-98 Chicago Bulls, the episode started by showing clips from the 1998 All-Star Game. Jordan was on the Eastern Conference's All-Star team while Kobe Bryant was on the Western Conference's team. 
With Bryant having a pretty good season in only his second year in the NBA, Jordan took notice of Bryant and his talents. In fact, Jordan made some comments about Bryant in the locker room of the All-Star Game. 
"That little Laker boy's gonna take everybody one on one," Jordan said, according to CBS Sports. "He don't let the game come to him. He just go out there and take it. He just go out there and take it. 'I'm gonna make this s— happen. I'm going to make this a one-on-one game.' … If I was his teammate, I wouldn't pass him the f—ing ball. You want this ball again brother, you better rebound."

Michael Jordan
Yeah, Jordan was kind of joking about Bryant's desire to always be the one to score, but he was clearly taking notice of Bryant's abilities. The Eastern Conference went on to win that All-Star Game 135-114. Jordan won the game's MVP award as he led the East with 23 points. Who led the West in scoring? Bryant did with 18 points.
Michael Jordan and Kobe Bryant were two of the best players to ever play the game of basketball. Bryant ended up being like a little brother to Jordan, and it resulted in Bryant becoming a Hall of Famer. We were all truly lucky to be able to watch both Bryant and Jordan play basketball, whether it was in person or just through YouTube videos.