Michael Jordan Enjoyed Making 'Space Jam' but a Mandatory Duty Drove Him 'Nuts'
Michael Jordan and Space Jam certainly went better than Jordan's time with the Washington Wizards; that much is for sure.
Say what you want about Space Jam as a movie, but it was a box office hit and amounted to yet another victory for Jordan. Everything considered, Jordan enjoyed making the movie, and those who worked with him had nothing but positive things to say.
All in all, things went well for Jordan on the Space Jam set — aside from a mandatory duty that reportedly annoyed Jordan.
Michael Jordan had an issue when filming 'Space Jam'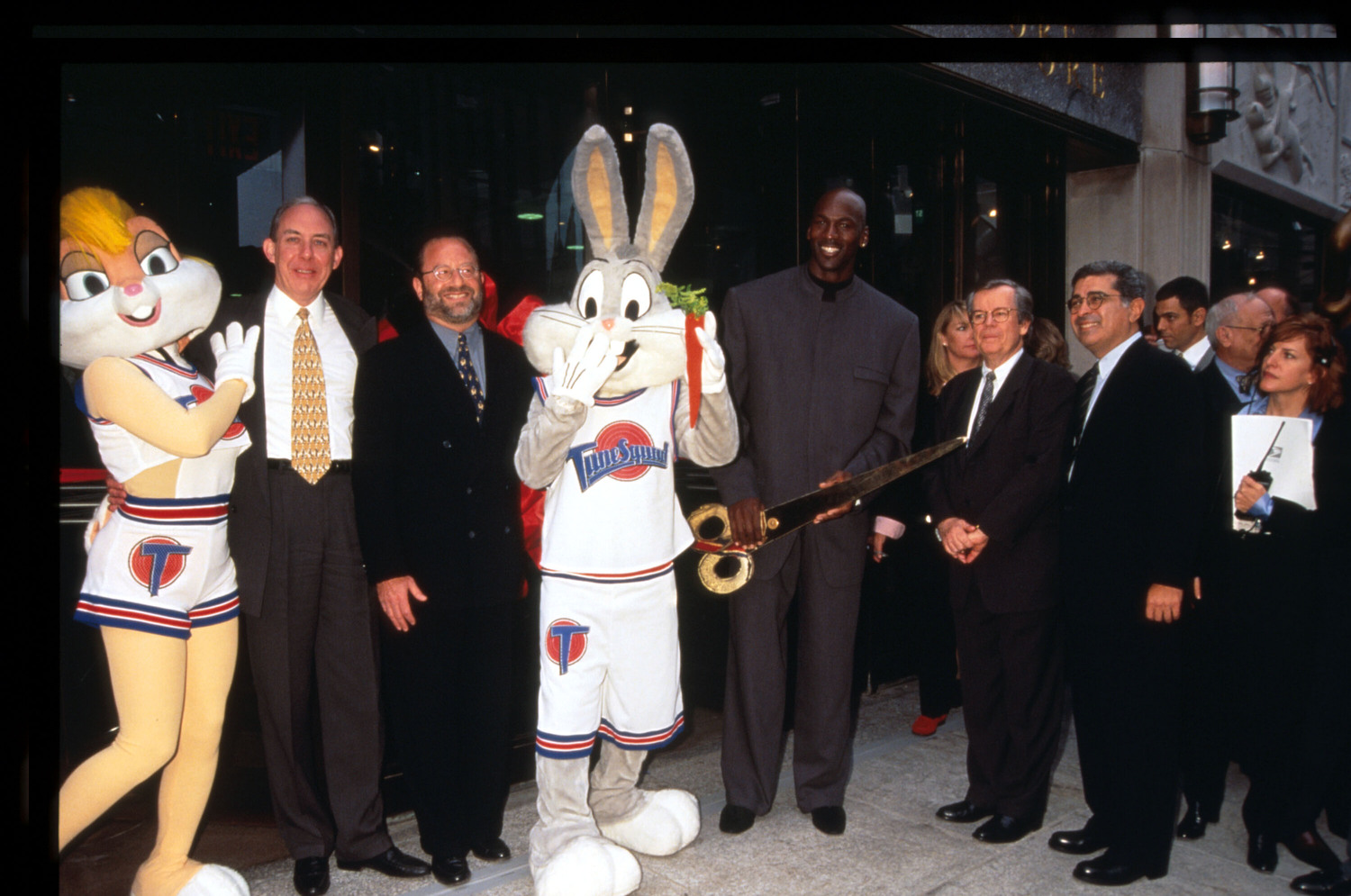 RELATED: Michael Jordan's 'Space Jam' Wouldn't Have Happened Without a Super Bowl Commercial
Michael Jordan had a reputation for being a prickly teammate and a notorious trash-talker on the court.
On the Space Jam set, at least according to director Joe Pytka, things were far from ugly. In a 2020 interview with the Los Angeles Times, Pytka shared how much he enjoyed collaborating with Jordan during production.
"It was a great experience working with Michael. He just rose to the occasion. Anything you would ask him to do, he came through with flying colors. He's a gifted human being."
There was only one problem, though, and it had nothing to do with the script. Pytka said that public relations employees often brought entourages from China and Japan to the set. Those groups wanted photos with Jordan, and the eventual six-time champion complied.
"Drove Michael nuts," Pytka said.
The movie was a hit and secured another victory for Jordan
RELATED: How Space Jam Helped Michael Jordan Win Three More NBA Championships
Michael Jordan was the king of two different worlds within a few months in 1996.
In his first full season back with the Chicago Bulls, Jordan celebrated his fourth championship with a six-game victory over Gary Payton and the Seattle SuperSonics in that year's NBA Finals. Chicago set a then-NBA record by going 72-10 in the regular season.
Come November, Jordan won the box office when Space Jam was released on Nov. 15, 1996, and quickly became a hit. According to Box Office Mojo, Space Jam earned over $27.5 million in its opening weekend at the domestic box office.
As of April 2021, Space Jam has a 43% approval rating from critics on Rotten Tomatoes. Fans were far kinder and gave the film a 63% audience score.
Will Michael Jordan appear in 'Space Jam 2' with LeBron James?
RELATED: LeBron James Gets Roasted for New Look 'Space Jam 2' Jersey
Given the first movie's success, it made sense that Warner Bros. wanted a sequel to Space Jam.
Michael Jordan turned down the opportunity to appear in a second film. Nearly 25 years later, a sequel — Space Jam: A New Legacy — is scheduled to release on July 16, 2021.
Los Angeles Lakers star forward LeBron James is the film's star. Numerous NBA players, including Anthony Davis and Chris Paul, will make cameo appearances.
As for Jordan, there had been no word as of publication if he will also cameo in the new Space Jam. Given his personal relationship with James, though, fans shouldn't be too surprised if Jordan shows up in Jordan Brand sneakers.
Like Sportscasting on Facebook. Follow us on Twitter @sportscasting19.