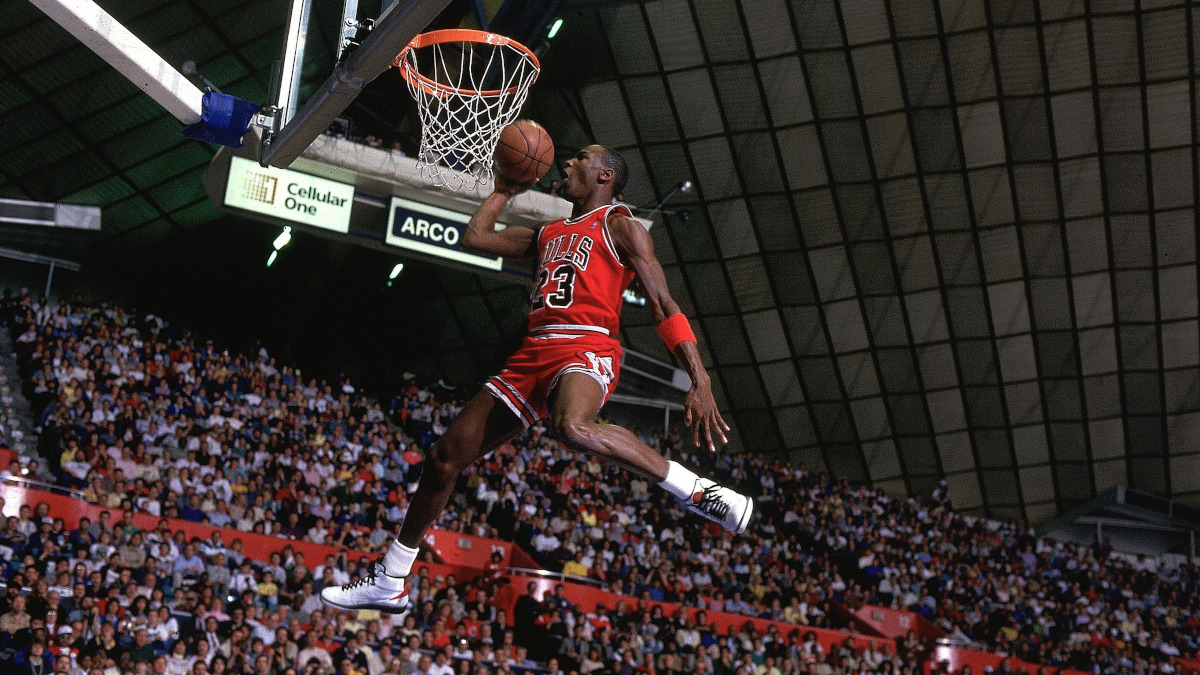 Michael Jordan Would 'Probably Average Somewhere Around 40 a Night' in Today's NBA, Claims Former Foe
Michael Jordan was the top scorer of his era and averaged more points per game than any player in history. At least one former rival believes Jordan would score even more if he were to play in the NBA of today during his prime.
Michael Jordan ranks just fifth on the NBA's all-time scoring list. But there is no question he was the most gifted scorer among non-centers in the game's history. That's not a surprise; he's one of just eight players in pro basketball history to top 30,000 points in his career.
But given the more wide-open style of play in today's game, at least one of his former opponents thinks Jordan would have even more significant numbers today. That's not a terrible stretch considering the plodding pace of play in the 1990s compared to the pace-and-space game of the early 21st century.
How many points did Michael Jordan score?
In 15 NBA seasons, Michael Jordan finished with 32,292 points, third in NBA history at the time behind Kareem Abdul-Jabbar (38,387) and Karl Malone (36,374). Malone would play one more season after Jordan left the NBA and finished with 36,928 career points.
Since Jordan retired, LeBron James (35,367) and Kobe Bryant (33,643) shot past him on the all-time points list. Dirk Nowitzki also joined the 30,000-point club, bringing the membership to seven in NBA history. Julius Erving topped 30,000 for his pro career with 30,026, but 11,162 of those came during his five seasons in the old American Basketball Association.
But Jordan is the NBA's all-time leader in scoring average at 30.12 points per game, slightly ahead of Wilt Chamberlain's 30.07. No one else comes close to that pace, with four players averaging at least 27 points a game falling into the third through sixth spots in the list. That group includes Hall of Famers Elgin Baylor (27.4) and Jerry West (27.0), as well as active stars Kevin Durant (27.0) and LeBron James (27.0).
Tim Legler believes Jordan would top 40 a game in the modern NBA
There has been only one player average at least 40 points per game for a season. Chamberlain turned the trick in his remarkable 1961–62 campaign when he scored 50.4 points a night. He did it again the following season at only 44.8 points a contest. Michael Jordan's highest-scoring season came in 1986–87 with 37.1 points a game. That year, he joined Chamberlain as the only players to top 3,000 total points in a single season.
ESPN's Tim Legler made no bones about the fact he believed Jordan would be in the 40-a-game club if he were in his prime today.
"There's absolutely no question in my mind that Michael Jordan would lead the league in scoring every single year [if he played today], and he probably would be somewhere around 40 a night."

Tim Legler
Chamberlain benefited from the faster pace of the early 1960s. How much so is debatable, but estimates are still stunning.
The tale of the tape favors Michael Jordan, even over Wilt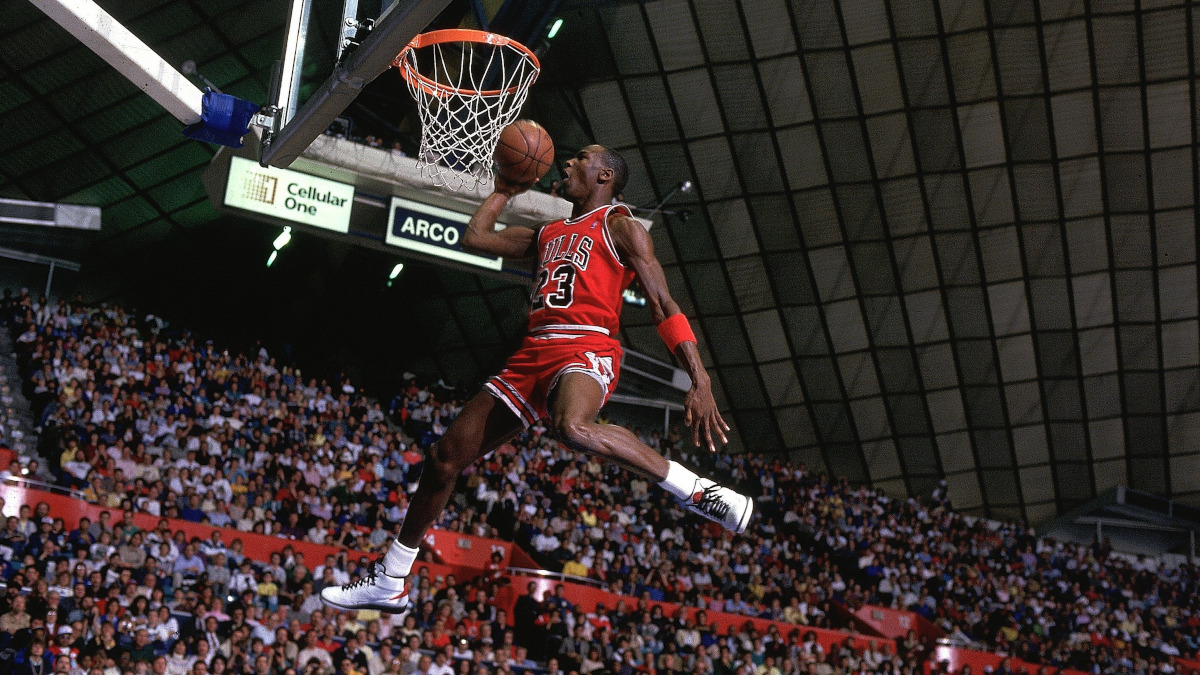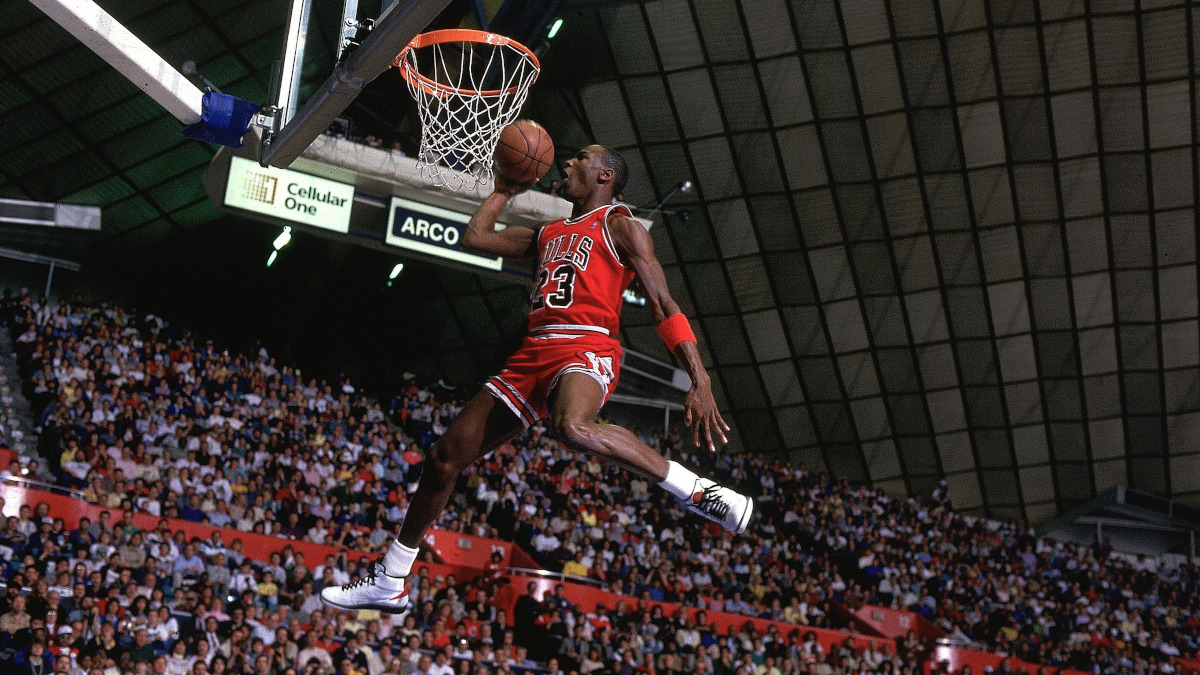 While the NBA does not have per-possession statistics available from Chamberlain's era, we can still extrapolate how Michael Jordan would have fared in a more wide-open style of play with more court spacing. In 1986–87, Jordan averaged 37.1 points a game when the average pace of play for teams was 100.8 possessions per game.
By contrast, Chamberlain's 50-point-a-game season came when the average team's pace was a hyperactive 126.2 possessions per game. The following year, Chamberlain's nearly 45 points a night came in a league that averaged a relatively turtle-like 119.6 possessions a game.
Even without the specific possession data from 1961–62 or 1962–63, we can still estimate a per-100 possession scoring rate for Chamberlain by taking his average against the pace of his team, the Philadelphia Warriors (1961–62), and after their move to San Francisco the following season.
The Warriors led the NBA in pace in 1961–62 at 131.1 possessions a game. The following season, San Francisco was a mere third at a snail's pace of 123.2.
Here's how the numbers break down per 100 possessions:
Chamberlain 1961-62: 38.4 points per 100 possessions (estimated).
Chamberlain 1962-63: 36.4 points per 100 possessions (estimated).
Jordan 1986-87: 46.4 points per 100 possessions.
Those estimates are reasonably close, considering Chamberlain rarely, if ever, left the floor. The guy averaged more than 48 minutes per game in 1961–62. This era definitely preceded the phrase "maintenance day."
Considering Jordan has eight seasons during which he averaged at least 30 points a game and that the pace of play in the NBA continued to slow during the late 1980s through the 1990s, it's worth a deeper dive. In addition, Jordan had nine seasons during his career during which he averaged at least 40 points per 100 possessions, topped by his Herculean 1986–87 effort.
Statistics courtesy of Basketball Reference.