Michael Jordan's Beauty Secret Was Evident Every Time He Showered in NBA Locker Rooms
Michael Jordan was on everybody's mind in 2020 thanks to ESPN's hit docu-series The Last Dance. Watching one of the greatest athletes ever at the height of his powers was a salve for sports fans stuck indoors missing their favorite pastime. But Jordan still kept some secrets that even the 10-episode hit series couldn't possibly cover.
Around this time, a fellow teammate shared a nugget about Michael Jordan that most fans don't know: the secrets of his skincare regimen. While Michael Jordan's glowing skin isn't necessarily the stuff of a hit docu-series, his beauty secret was leaked during a more recent time.
Michael Jordan's strange career coda with the Washington Wizards
First thing's first: Jordan wasn't bad with the Washington Wizards, as this Essentially Sports piece dives into. At 40, he was going up against players half his age, with a knee injury. Yet, in his first season, he averaged 22 points, five rebounds, and five assists per game.
Still, the standards for his performance were different, based wholly on his reputation. He was still great, but he was no longer the Jordan of the 1990s. He was not the legend, the brand, the hero that he once was.
His final season was less consistent but bolstered by three games where he broke 40 points. Those flashes of greatness likely bolstered his notorious ego. His self-regard infamously didn't wane as his athleticism naturally declined, and it made him a difficult figure in the Washington locker room. One Juan Dixon was among the few players who developed a genuine rapport with the enigmatic living legend.
Juan Dixon's life after his time with Jordan
Dixon and Jordan became friendly because both players approached the game with an aggressive leave-it-all-on-the-floor mentality. Patch reports that Dixon moved on from the Wizards several seasons after Jordan, in 2005. He landed in European basketball in 2009. After being caught using steroids — out of a Jordan-esque desire to deny the rigors of age on his body — he finally ended his playing career.
Now adjusting to life permanently off the court, Dixon emerged on the other side of a career that was his life's obsession. He realized that putting basketball above all else had caused him to miss out on some important moments in life. According to Distractify, Dixon rebuilt his relationship with his ex-wife. His second stint as Robyn Dixon's partner coincided with the couple's run on The Real Housewives of Potomac.
Bravo star Robyn Dixon revealed Michael Jordan's beauty secret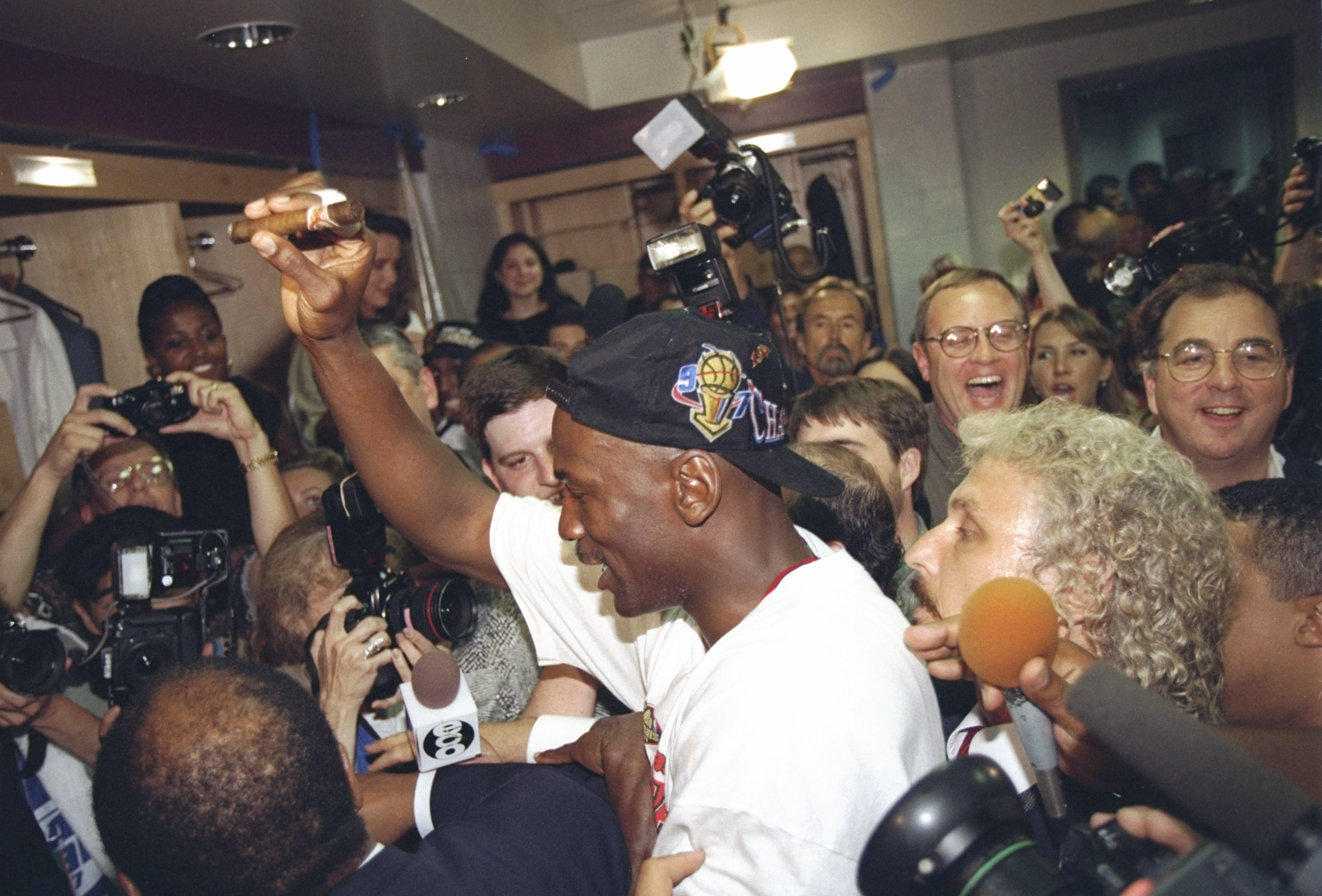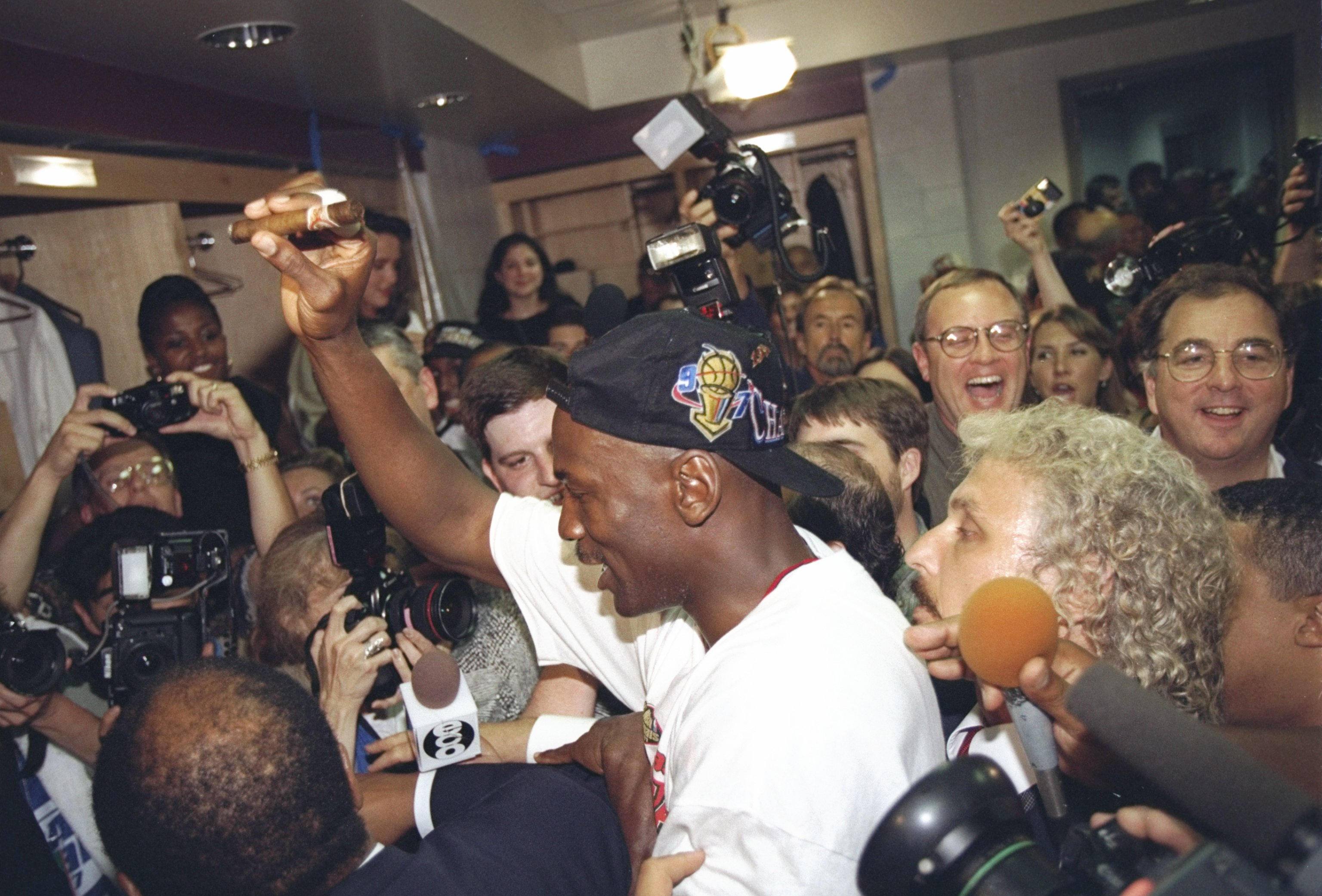 Robyn's relationship with Juan has a curious perk: rare inside information on what Jordan is really like. That includes his mysterious beauty routine. Jordan's legend was, after all, bolstered by his immaculate appearance. His skin, in particular, always had an immaculate appearance. He looked carved from stone.
In an interview with The Daily Dish about The Real Housewives of Potomac, as public a stage as there is to share a secret, Robyn finally exposed Jordan's routine to the world. "As soon as you get out of the shower you put baby oil on your skin, while your skin is wet," she revealed. "Then you can go and dry off and put lotion on. But it really helps make your skin look moisturized and glowing."
Even a Real Housewife star found herself impressed by Jordan's full-body routine. But how did she find out? "[It was] that old NBA locker room stuff. So I'm like, 'Wait a minute. [Juan] saw Michael Jordan put baby oil on when he's naked?" Jordan, for his part, has yet to comment on the sudden reveal of what may be his greatest secret to the world.