Michael Jordan's Legacy Is the Only Thing Keeping the Chicago Bulls Alive
The Chicago Bulls have every advantage a franchise could ask for, but they still struggle to attain competence on the court. They're in the middle of another rebuild, something they've done for most of the past 20 years. Why are they consistently disappointing? The answer lies upstairs and Michael Jordan is evidence of it.
Why are the Chicago Bulls so mediocre?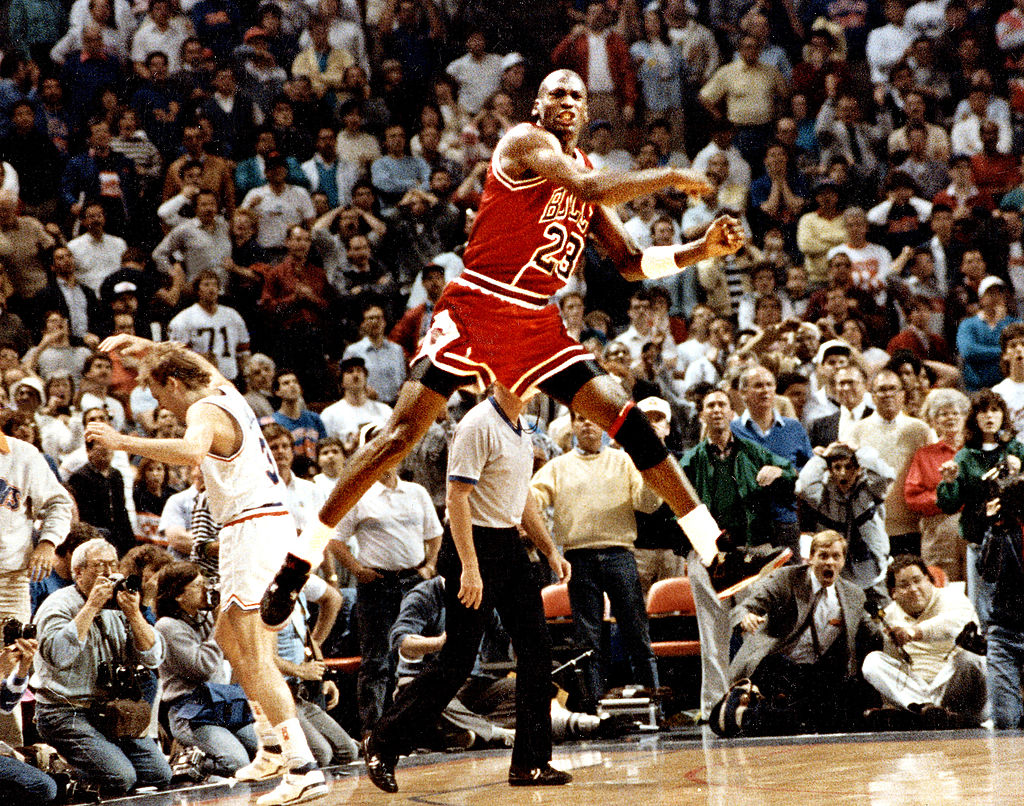 It shouldn't be this hard for the Chicago Bulls to be good. They are tied with the Golden State Warriors for the third-most championships in NBA history. There are players in the NBA who were barely alive when Michael Jordan was in the league, but his legacy still looms large to this day.
The Bulls play in a big, entertaining city — currently the third-largest media market in the U.S. All of these factors should make it easy to pitch suiting up for the Bulls to All-Stars during free agency. Yet, the only big-name players to sign for the franchise in the last 10 years are Carlos Boozer and Dwayne Wade. The latter athlete was well past his peak and wildly overpaid. 
And it's not like the Bulls have found a way to be successful without courting stars. They haven't made the playoffs since 2015. They haven't even won 30 games since 2017. This sort of mediocrity shouldn't be common for a team with all of these built-in advantages. But it's happening because of the ineptitude in Chicago's front office.
The 'GarPax' era is full of failure
Mention the word "GarPax" to any passionate Bulls fan and you'll be met with an exasperated sigh or another expression of frustration. The nickname is a mashup of the names of the two people who've controlled the franchise during this underwhelming era: General Manager Gar Forman and Vice President of Basketball Operations John Paxson.
Both men have been Bulls lifers. Forman joined the organization in 1998, and Paxson was a player and an assistant coach for the team before joining the front office in 2003. But none of that experience of assumed affection for the franchise has made things any better. If anything, the team is circling the drain with increased regularity.
Every major decision the duo made in the last few years hasn't worked out. Of the five coaches hired by GarPax — Scott Skiles, Vinny Del Negro, Tom Thibodeau, Fred Hoiberg, and Jim Boylen — only Thibodeau was an unqualified success, and he was forced because of disagreements with the front office.
Two of those disagreements stemmed from Thibodeau wanting to draft Draymond Green when the team drafted Marquis Teague and when his assistant coach Ron Adams' contract was not renewed. Adams went on to mastermind the Warriors' defense during the greatest era in Golden State's history.
"GarPax" switched coaches so often because they don't trust them enough to put them in a position to succeed. When Hoiberg was hired, he had the reputation of a coach who wanted a fast-paced style with an emphasis on three-point shooting. The Bulls signed Rajon Rondo and Dwyane Wade in his first offseason. 
They've been bad with trades. Chicago shipped Jimmy Butler to Minnesota — again because of personality clashes — to kickstart a rebuild that is still ongoing three years later. They traded away fan-favorite Taj Gibson and Doug McDermott (a former first-round pick who they had to trade two first-rounders to get in the first place) to OKC in a deal centered around Cameron Payne. Then, the Bulls waived Payne two years later. All of these moves speaks to a lack of direction or coherent long-term planning. 
The ownership is far from blameless in this situation. Jerry Reinsdorf is openly an absentee owner who only cares about making money. He lets his son, Michael Reinsdorf, handle most of the daily duties. Jerry said this in an interview with ESPN:
"I under-managed the Bulls, I really did. That was one of the reasons for wanting Michael in here. I found myself letting the Bulls succeed on their own. We had a successful business, we're doing well financially and I sort of let it slide.
Fans have become more vocal about their anger with the status quo. Attendance has gone down considerably over the last two years; fans are chanting "fire GarPax" during games and interviews. The Chicago Bulls don't need a few changes; they need a total teardown.
The Chicago Bulls firing Gar Forman is not enough
Chicago is ready to make changes. This is evidenced by the Bulls firing of Forman in April 2020. Paxson still has a say in personnel matters, but he's been moved to a new role as the Senior Advisor of Basketball Operations.
We don't think this will make the Bulls better. It just makes decision-making more muddled. However, we count it as two steps in the right direction. Jerry Reinsdorf explained his thoughts on Paxson to NBA.com. He said:
"John has an invaluable perspective on our organization and where we want to be … His decision to take on a new role reflects what I've always known about John — that he is forever a willing teammate on and off of the court and always does what he believes is in the best interest of the Chicago Bulls."