Michael Jordan's Most Successful Baseball Teammate Made Nearly $20 Million in the Majors
Michael Jordan's minor league baseball career is as synonymous to his career as The Shot and, now, The Last Dance. From October 1993 to March 1995, Jordan traded his Chicago Bulls uniform for those belonging to the Chicago White Sox and their minor league teams.
Michael Jordan obviously had a legendary NBA career that speaks for itself, but how did his minor league teammates fare? Interestingly, Jordan opened the 1994 season with an All-Star who had quite a memorable career.
Michael Jordan spent a season-plus in the minors
If there's not a top prospect rising through the ranks, a high-profile veteran on a rehab assignment, or a promotion that went viral on social media, minor league teams don't often get much attention. Michael Jordan's presence on the 1994 Birmingham Barons changed that.
Michael Jordan hit .202 with three home runs, 51 RBIs, and 17 doubles across 127 minor-league games in 1994. At 31 years old, Jordan was over seven years older than the average Triple-A player, according to Baseball-Reference.
Jordan stole 30 bases in 48 tries and made 11 errors in the outfield.
Jordan famously bought a bus for the team and played better than the numbers look. But with a player's strike ongoing and the possibility of Michael Jordan being named a replacement player, Jordan quit baseball and re-entered the NBA.
The what-if of Michael Jordan sticking with baseball is an interesting one. But if not for the strike, basketball fans likely wouldn't be watching The Last Dance.
Steve Sax was Michael Jordan's most notable baseball teammate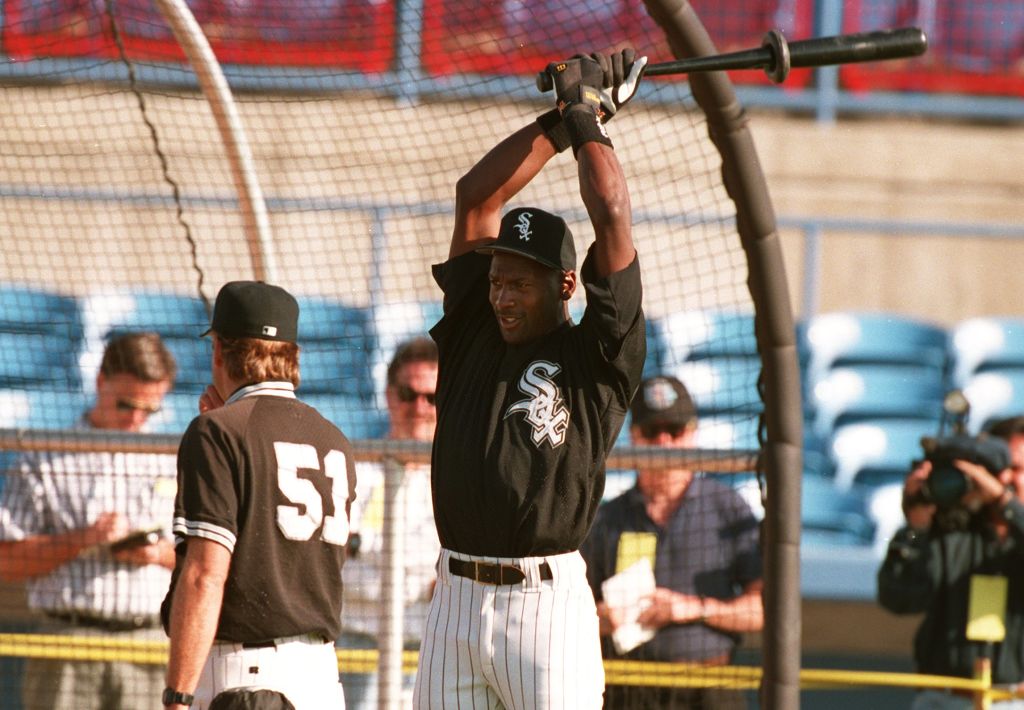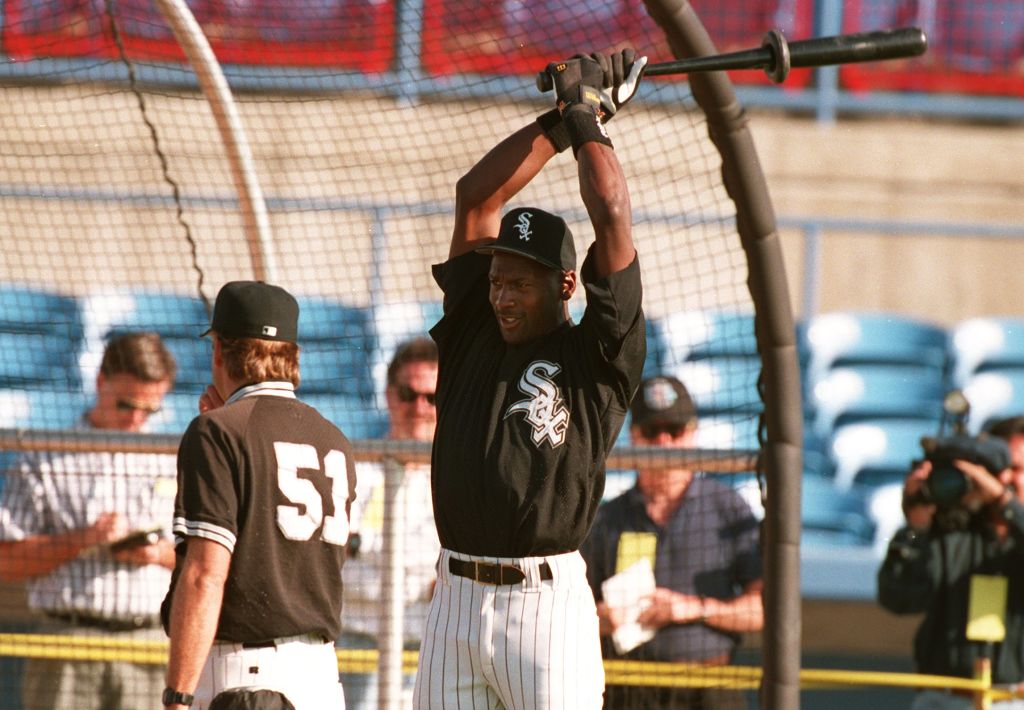 Several of Michael Jordan's teammates eventually made the Major Leagues. Reliever Larry Thomas had a 3.02 ERA in 79 games with the White Sox from 1995-97. Chris Snopek hit 13 home runs in four years with the White Sox and Red Sox.
None of Jordan's minor league teammates — he attended spring training with future Hall of Fame designated hitter Frank Thomas — had the career that Steve Sax did, though.
A veteran second baseman who'd played for the Dodgers and Yankees, Sax played for the Birmingham Barons on a rehab assignment in the spring of 1994.
Steve Sax hit .318 with two doubles and an RBI across seven games with the Barons that year. Chicago granted Sax, who scored in one game on Jordan's double, his release that April.
Steve Sax had a great. but troubled career
Steve Sax continued the Dodgers' long-standing tradition of infielders in the 1980s. A 5-foot-11 second baseman, Sax won the 1982 National League Rookie of the Year Award and earned three All-Star nods in Los Angeles.
Sax joined the Yankees in 1989 and played in another two All-Star Games. He is best known for "Steve Sax Syndrome," a psychological issue that prevented him from making routine throws to first base. Sax committed 30 errors in 1983 but returned to standout form later in the decade.
Steve Sax earned nearly $20 million in his career, according to Baseball-Reference. He ventured into politics and coaching after he retired.
Steve Sax didn't have anywhere close to the success on the diamond that Michael Jordan did on the court. But for a few weeks in the spring of 1994, two All-Stars in their regular sports teamed up.