Michael Sam and the 'Hard Knocks' Drama: Time to Put It to Rest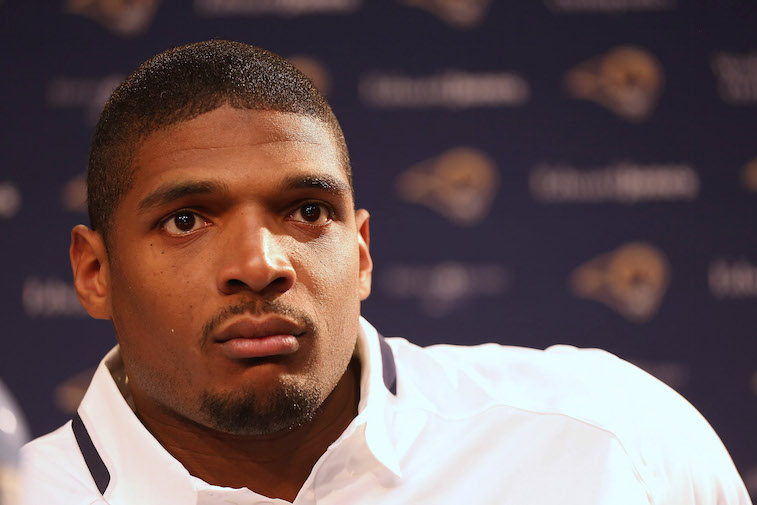 When the then-St. Louis Rams drafted Michael Sam back in the seventh round of the 2014 NFL Draft, it seemed like a great step forward for the NFL as a whole. Unfortunately, Sam didn't pan out in the NFL and wound up being cut by the Rams as their roster moved down to 53 players. After a stint with the Dallas Cowboys' practice squad and then a brief stop in the Canadian Football League with the Montreal Alouettes, he's currently not playing at all.
In all honesty, for most NFL fans, it was just another player who didn't work out, as it seemed like he did receive plenty of opportunities. On that subject though, each person will have his or her own opinion. One way or another, Sam's NFL career seems to be an afterthought, which happens to many late-round draft picks and undrafted free agents, unfortunately. But now his name is back in the media, coming on the heels of the Los Angeles Rams being the team announced to be featured on HBO's Hard Knocks, per Nick Wagoner of ESPN.
As for why Sam's name is back in the media after the decision to put the 2016 Rams on Hard Knocks, well that's the incredible part of the story. Howard Balzer of 590 The Fan Sports Talk is stating that the NFL actually made a deal with the Rams to draft Sam back in 2014, and in return the league wouldn't put them on Hard Knocks.
Basically, the idea was that it made it look as though the league had "taken a step forward," and kept the Rams off the show. In all honesty, the story is simply way, way out there. There's just no factual basis behind it. Speculation? Sure. But, it's impossible to nail down whether or not the league truly did make the offer to the Rams, and in response, the team's head coach Jeff Fisher didn't sound pleased about the topic even being brought up.
Jeff Fisher's reaction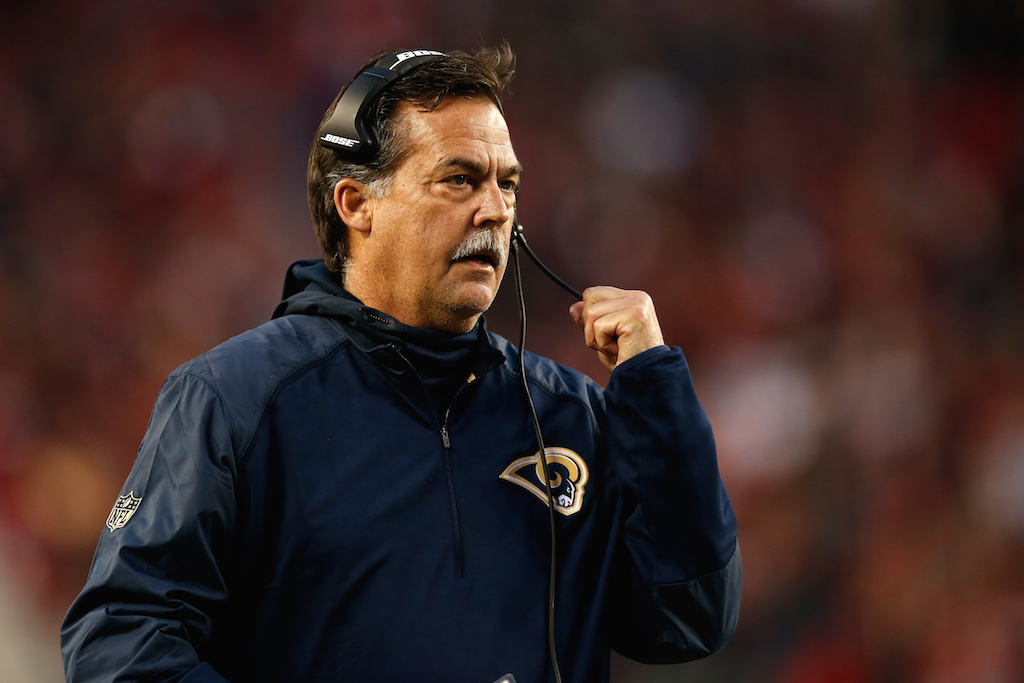 Many people negatively reacted to Balzer's story about the Rams and Sam, and Fisher himself had a pretty bold response to it. According to Pro Football Talk's Michael David Smith, Fisher got on Mike & Mike and called the story "absolutely absurd."
That in itself is absolutely absurd, it's 100 percent incorrect. I was really taken aback by those comments. It's insulting, from my standpoint, as it relates to Michael. We had three seventh-round picks. When we drafted Michael he was the best player on the board. Who in their right mind would think that you give up a draft choice to avoid doing something like that?
Fisher also spoke about how unfair the story was to Sam himself, stating how hard he worked. "Michael worked so hard," Fisher said. "It's really not fair to Michael because of all the hard work he put in." Fisher makes some valid points, and it's hard to not take his side on this, sweeping this story under the rug, where it should belong.
Until some type of facts come out on the subject, which they likely won't, this isn't something worth debating. Sam had his shot in the NFL, and the Rams took a chance on a player who did have upside, but it just didn't work out. To go back on it now and try to make both the league and the Rams look bad, as well as make Sam feel pretty awful, is a complete waste of time. It only hurts the league's integrity.
Follow Jeff Smith on Twitter @JSM8ith