Michael Strahan and Tom Brady Are the Ultimate NFL Frenemies
There have always been great sports rivalries, but these days, frenemies keep things interesting, too. Michael Strahan and Tom Brady are no strangers to razzing each other over social media, and they played against each other for years. Now, Strahan is no longer in the NFL. But that doesn't stop him from talking smack every now and then.
Even though the two are on different paths, their NFL days together still bring up lots of memories and make great fodder for their Twitter feed.
The Super Bowl sack heard 'round the world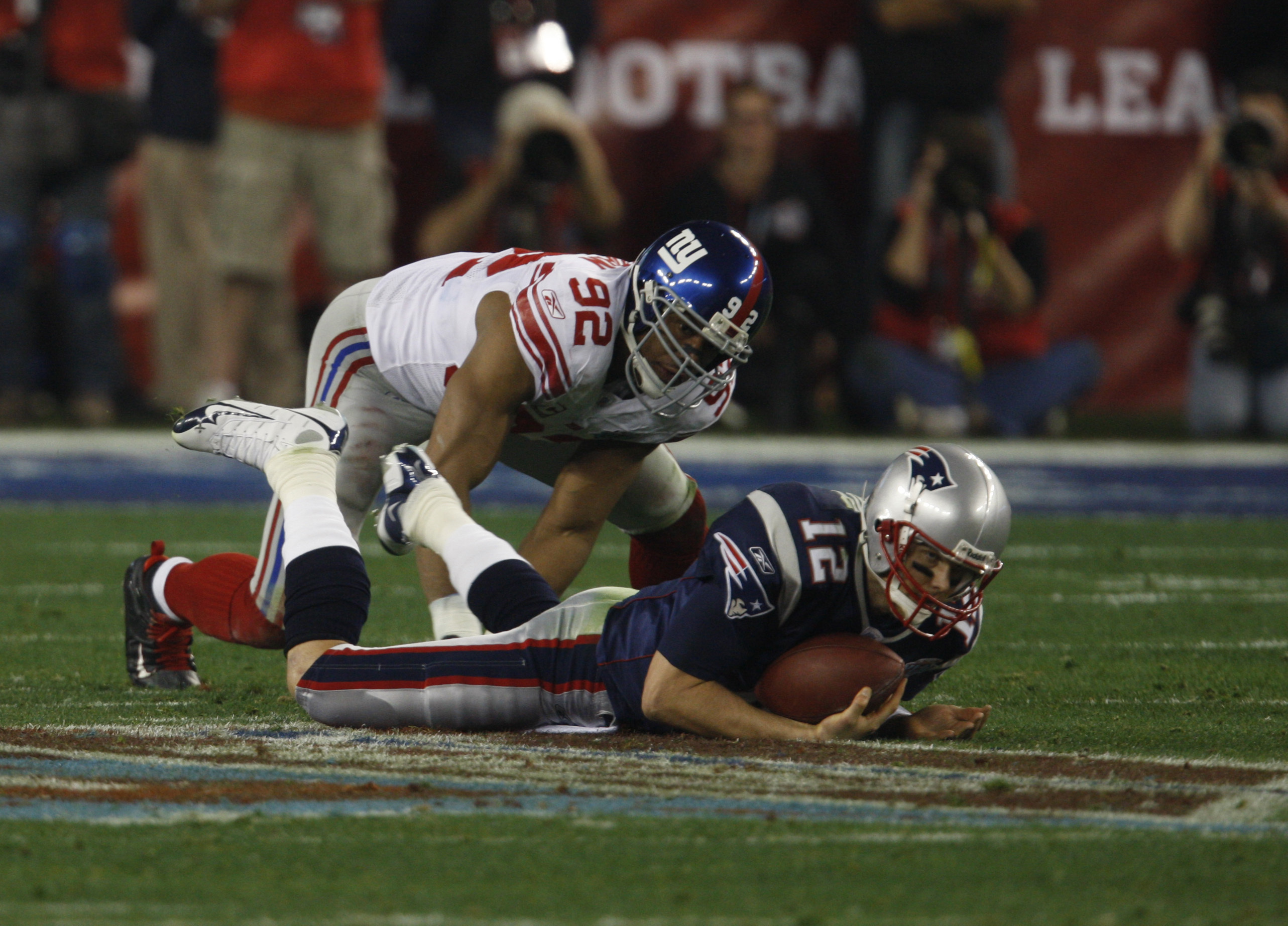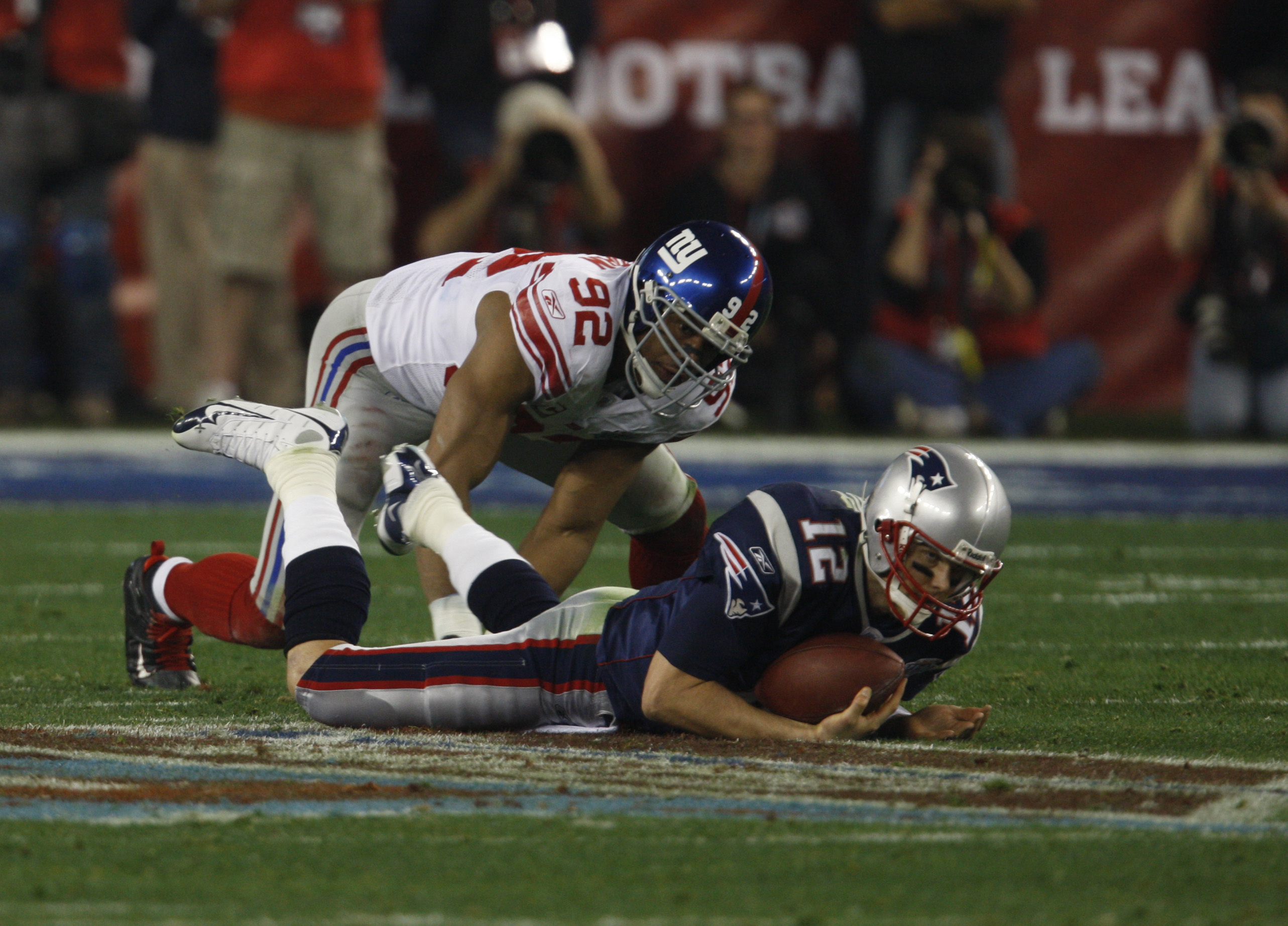 The New York Giants and New England Patriots met countless times during Strahan's playing career, but no meeting was greater than in Super Bowl XLII. Brady and the Patriots came to the game heavily favored, with an undefeated record. But Strahan and the Giants pulled off one of the greatest underdog upsets and went home as champions.
While the victory was sweet, Strahan's sack of Brady during the game was the icing on top. During his storied career as a defensive end, Strahan had countless sacks on unassuming quarterbacks over the years, but the one against Brady, who is considered one of the greatest QBs of all time, is one of his best. And even though he owns the record for the highest number of sacks in a season (22.5), the Super Bowl sack is his most memorable.
From the field to the studio
After the Giants pulled off the Super Bowl upset, Strahan retired from football altogether. He got a cushy gig as a sports analyst for the Fox NFL Sunday pregame show, and eventually landed the co-hosting spot on Live! with Kelly and Michael. Today, he's working at Good Morning America while keeping up his analyst duties for Fox.
While Strahan enjoys his new duties off the field, he can't help but miss tackling quarterbacks and trash-talking with his teammates. Lucky for him, he's still able to interview some of his former rivals, even frenemy Tom Brady. And while Strahan retired long ago, Brady, currently 43, is still one of the biggest threats in the NFL. With six Super Bowl rings to his name, he has to be included in conversations of the greatest quarterbacks of all time.
But that doesn't mean he comes without controversy. The 2014 Deflategate controversy, which alleged Brady deliberately ordered the deflation of footballs for the AFC Championship game resulted in his four-game suspension.
When Strahan had the chance to ask Brady about the controversy during one of their interviews, he opted not to, telling the NY Times, "To ask Tom Brady about that at that moment would have been tasteless. To take that moment when he is celebrating a win in the Super Bowl to go, hey, what about this stuff? I felt like that would have been kind of trying to steal a moment that wasn't mine."
Michael Strahan and Tom Brady's Twitter battle
Strahan may have taken some slack for keeping mum on the Brady controversy, but as he told Harvard Business Review, "Why would I try to rehash or sensationalize? I don't believe in using a platform to embarrass somebody else to better yourself. I will never do that." He may never do that on national TV, but his Twitter feed? Sure.
In a post to Brady, wishing him a happy birthday, Strahan added a photo of himself just after he sacked the superstar quarterback in Super Bowl XLII. Not one to let sleeping dogs lie, Brady pounced on the chance to take down Strahan adding, "Thanks, Mike. Guess we'll just have to run it back…on a football field…where I still go to work every day…"