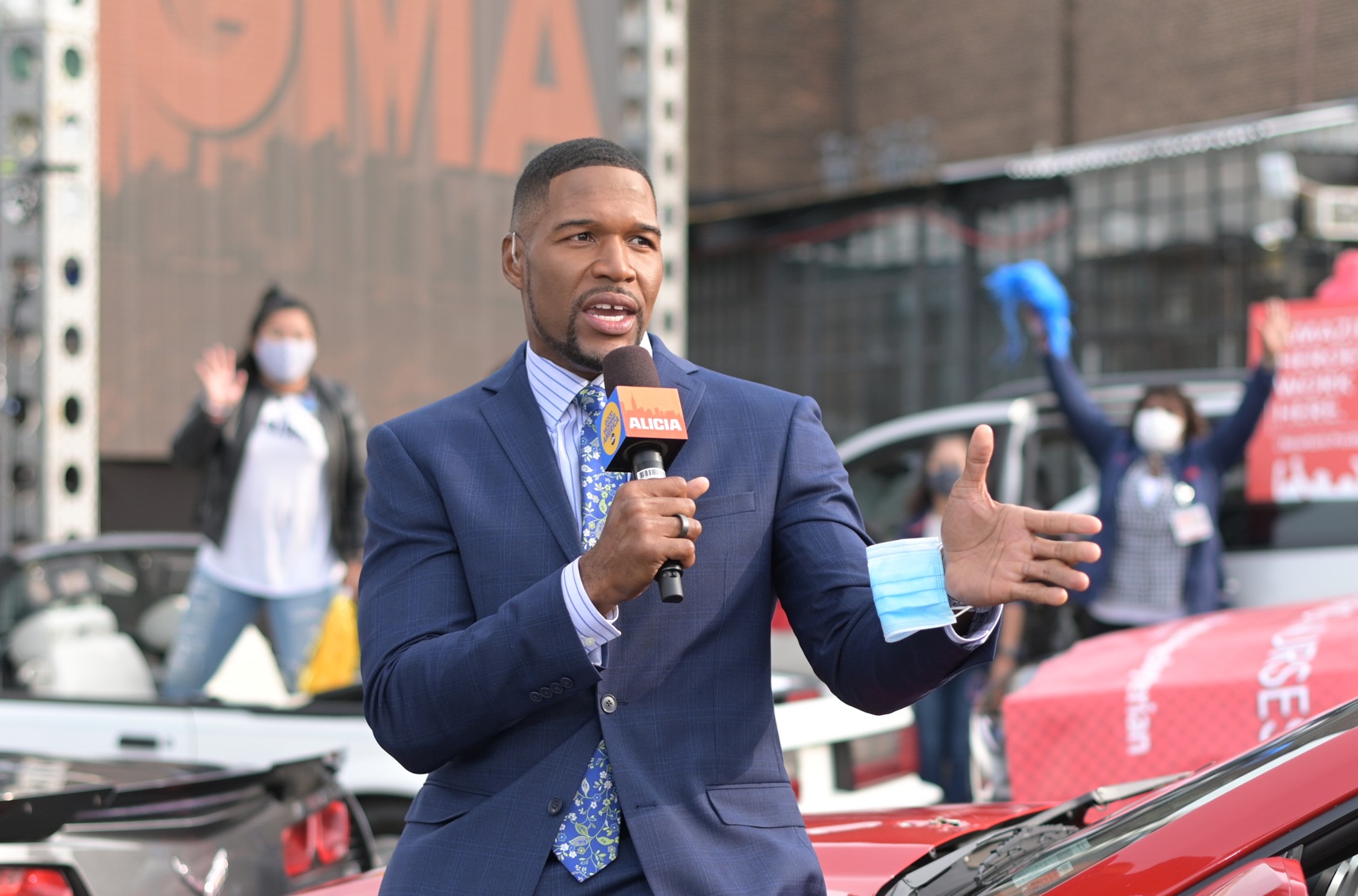 Michael Strahan Has Settled the Most Important Fight of His Life
Former New York Giants great Michael Strahan has settled the dispute over custody of his twin daughters.
Michael Strahan was thrown for one loss earlier this year when the former New York Giants great's daily gig on network television became a casualty of the pandemic. But that was a professional setback that comes with the territory in the entertainment world.
On the other hand, there was no way he was going to stand for losing the most important fight in his private life, which is why the Hall of Fame defensive lineman has worked out a truce that keeps his twin daughters in his life.
Mike Strahan built a busy post-NFL career
Michael Strahan never for a moment considered living the lazy life following his retirement after 15 superb seasons with the New York Giants. Strahan was already preparing for life after the NFL even before going out on a high note by winning Super Bowl 42 over the previously unbeaten New England Patriots.
Strahan was doing guest shots on football pregame shows and getting his face out there before retiring. Once he made his departure official after 141.5 sacks in 216 games, Fox Sports snapped him up in 2008 to join Fox NFL Sunday, where he has remained alongside Terry Bradshaw, Jimmy Johnson, and Howie Long.
Strahan added guest-host appearances on Live! with Regis and Kelly in 2010, then became the permanent co-host when Regis Philbin retired two years later. In 2016, Strahan traded in that role for a seat on GMA Day, an extension of the Good Morning America.
In addition, ABC picked Strahan to host a revival of The $100,000 Pyramid in 2016, Fox added a pregame show for its Thursday Night Football telecasts, and Strahan launched a production company that has done a major collaboration with LeBron James and Tom Brady.
The pandemic cost him his daily show
Sports fans know how the COVID-19 pandemic shut down action on baseball fields and basketball courts for months, taking those sports off the air. It also affected the TV industry in a big way, and Michael Strahan's full-time job was one of the casualties.
With studio audiences out of the question and producing a live daily show from multiple remote locations impractical, ABC put Strahan, Sara and Keke, its rebranded Good Morning America spin-off, on hiatus in the spring. The network initially filled the time with programming covering the pandemic at a time when Americans had more questions than answers about COVID-19.
That show morphed into what amounted to a third hour of Good Morning America, and plans to resume Strahan, Sara and Keke were quietly dropped.
The cancellation was a professional blow to Strahan, but it worked out nicely for him on a personal level. It gave Strahan more time to be around his twin daughters, who live with him in New York City.
Michael Strahan has settled his custody battle
Michal Strahan was already divorced once before marrying Jean Muggli in 1999. The couple had twin daughters in late 2004 but divorced after she alleged domestic violence and then retracted the claim in July 2006. Muggli came away with a reported $15.3 million settlement and $18,000 a month in child support after a fight that played out in the tabloids.
More fighting ensued, and Strahan took the dispute to a new level early in 2020 by beginning a custody battle by alleging in a court filing that Muggli had caused the girls to miss court-ordered therapy sessions as well as sports competitions. The girls moved from North Carolina to live full-time with their father while the lawyers hashed it out behind the scenes.
After months without any updates, the New York Post revealed on Nov. 6, 2020, that Strahan and Muggli had reached an agreement that led to Strahan dropping his allegations.
Under the deal, Muggli agreed to move to New York City. That will allow the teens to alternate weeks living with both their parents.
The paper also reported that Strahan has not paid child support in more than a year, an offshoot of a separate dispute with Muggli that has remained unresolved.
Like Sportscasting on Facebook. Follow us on Twitter @sportscasting19.