Michael Strahan Spent Hundreds of Dollars on Soap When He Met His Future Ex-Wife
Morning TV personality and former NFL great Michael Strahan seems to have it all — a cushy onset TV job and the love of millions of fans. But things haven't always been rosy in Strahan's personal life. After divorcing his first wife in 1996, he met and married his second in 1999. But their wedded bliss didn't last long.
With allegations of domestic abuse, the couple soon divorced. Now Strahan is in a nasty custody dispute with his ex, and it's playing out in the public eye.
Michael Strahan's NFL career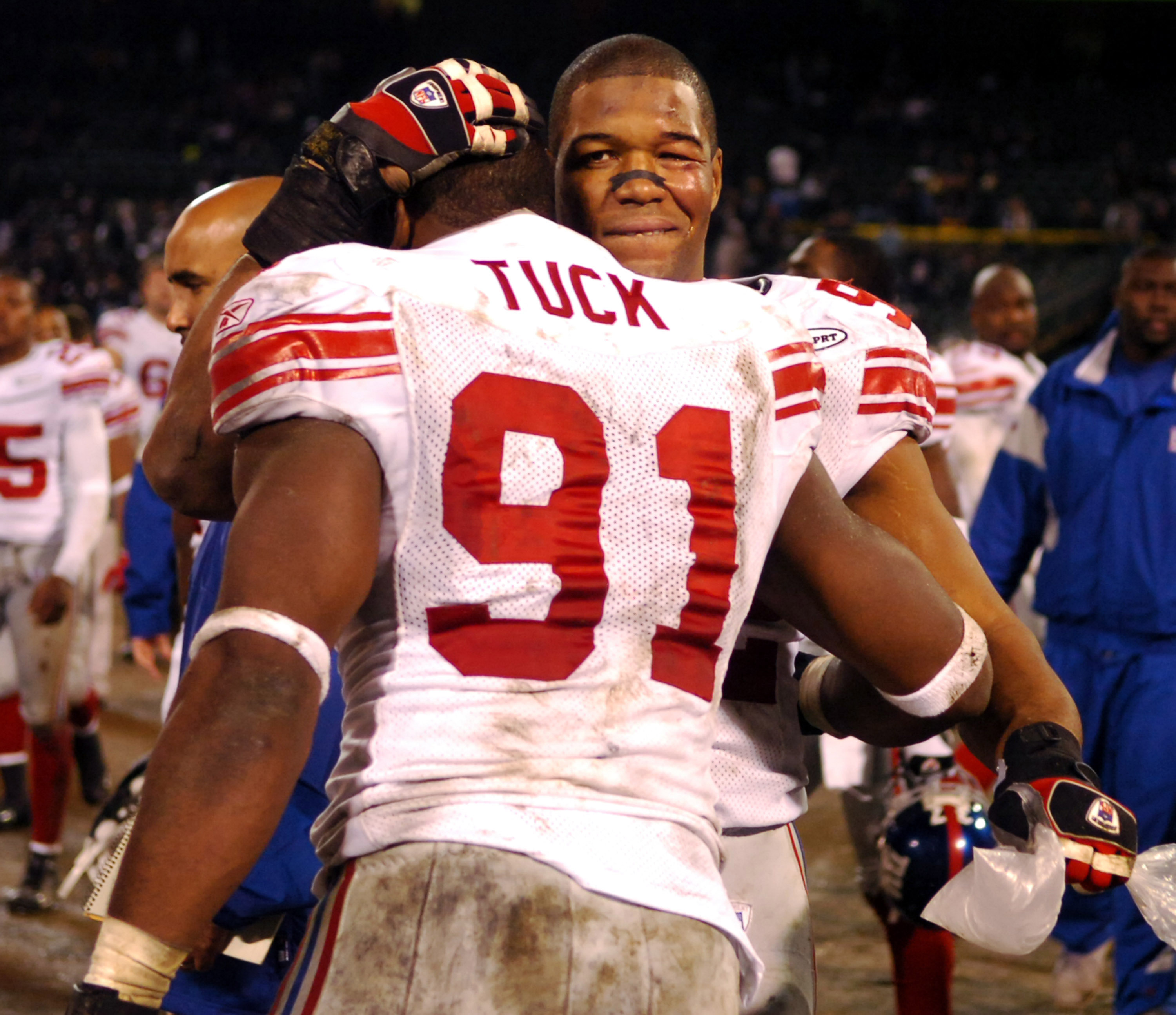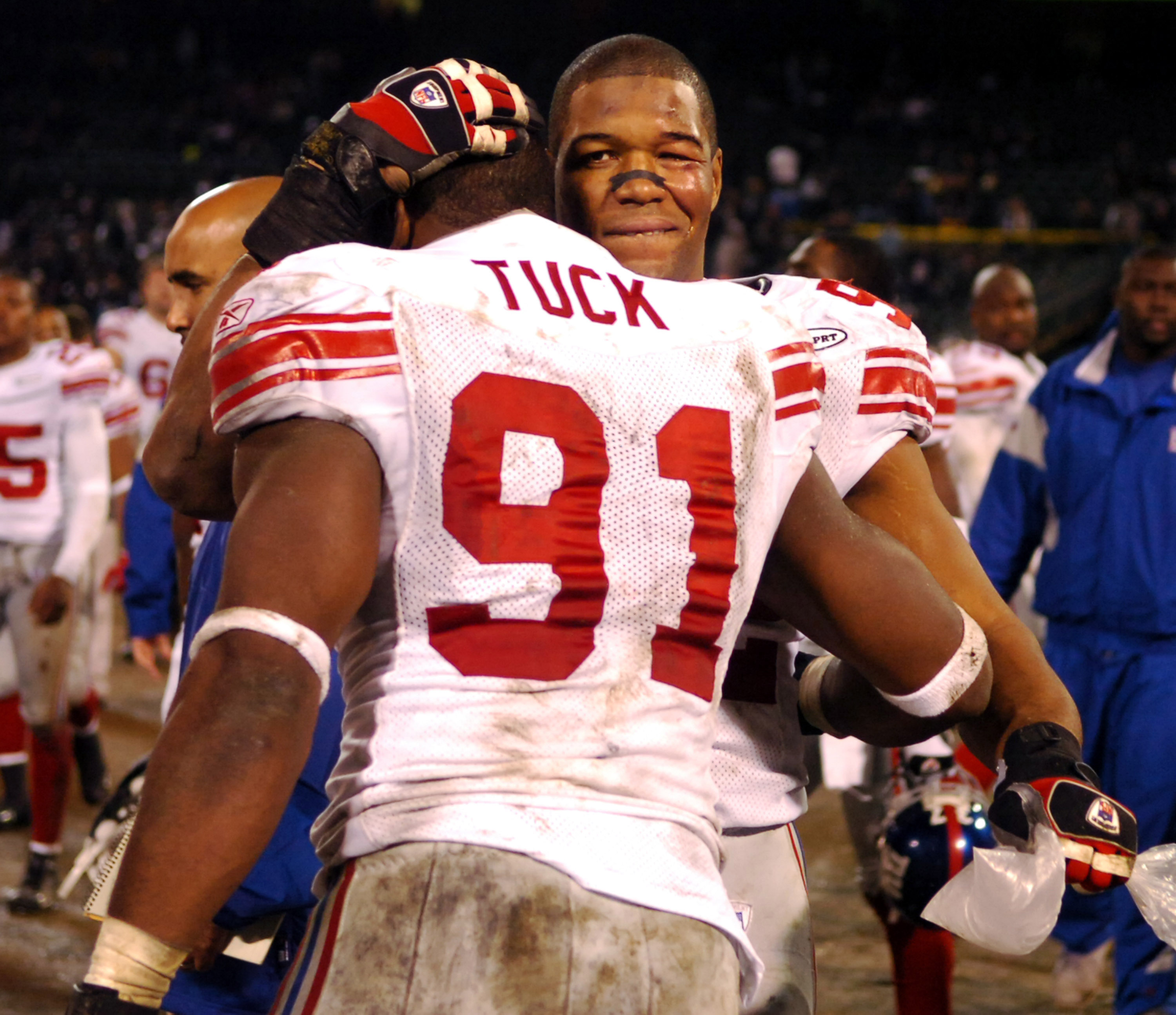 Strahan graduated from Texas Southern University in 1993 and joined the New York Giants. After a few subpar seasons, Strahan came into his own in 1997. He recorded 14 sacks, got voted into the Pro Bowl, and joined the First-Team All-Pro. After that, Strahan became the NFL's dominant defensive end. He earned both the NFL and NFC Defensive Player of the Year award.
He was a part of two Super Bowls, a loss in 2000, and a 2007 upset victory against the Patriots. Shortly after Strahan retired and became a broadcaster for the Fox NFL Sunday pregame show. He eventually worked as a co-host on Live! with Kelly and Michael as well as Good Morning America. Between his football career and TV gigs, his estimated net worth is between $75-$100 million.
Strahan is unlucky in love
While Strahan's football career was soaring, his love life was in the dumps. He married his first wife, Wanda Hutchins, in 1992, and the couple had two children together, Tanita and Michael Jr. They divorced in 1996, and it wasn't long before Strahan met his next match, salon worker Jean Muggli.
The NY Daily News reports that Strahan was immediately smitten with Muggli, even visiting her salon almost daily to purchase lotions and soaps he didn't need. Muggli told the publication, "I figured either he was the cleanest man on the planet, or he wanted to ask me out. I was not into athletes, but I learned very fast that he is not your typical macho kind of athlete."
His devotion paid off, and he and Muggli were married in 1999. Strahan even credited Muggli with being his rock during the NFL season, telling the same publication, "She takes care of everything. She takes care of me." The couple went on to have twin girls, Isabella and Sophia in 2004, but the love affair died out shortly thereafter, and the mudslinging battle took over.
Strahan is still in a custody battle
Their divorce was spurred on by Muggli's claims of domestic abuse, which she later retracted in 2006. Today, the GMA star is in a nasty custody battle with Muggli regarding his twin girls. Now, according to Page Six, Strahan filed court documents that claim Muggli physically and verbally abuse the girls. Strahan is working toward full custody of the girls and relocating them to New York from their current home in North Carolina.
But Muggli isn't having any of that. She countered that the only reason Strahan is trying for custody is due to a case she brought against him last year, looking for cost of living adjustments to her child support. Where the children go to school is another sticking point. Strahan's current girlfriend, Kayla Quick. Quick is a former strip club waitress with a rap sheet of her own, involving theft and disorderly conduct.
Hopefully, the couple will settle their differences before it results in an all-out war again. During their bitter divorce, Muggli dumped all Strahan's belongings out on their lawn, complete with a yard sale sign.