Michael Strahan's Athletic Family Knew He Had a Future in Football
While Michael Strahan worked hard to become one of the most feared defensive ends in the NFL, his childhood wasn't typical. He was the youngest of six children born to Louise, a basketball coach, and Gene Strahan, a now-retired Army Major and former boxer. And Gene's job took the family to Germany for a good chunk of Michael's childhood.
While there, Michael wasn't always the most popular, even receiving a devastating nickname. The adversity lit a fire inside him. It made him work harder and eventually leading him to college in Texas and a spot in the NFL.
Michael Strahan looks up to his dad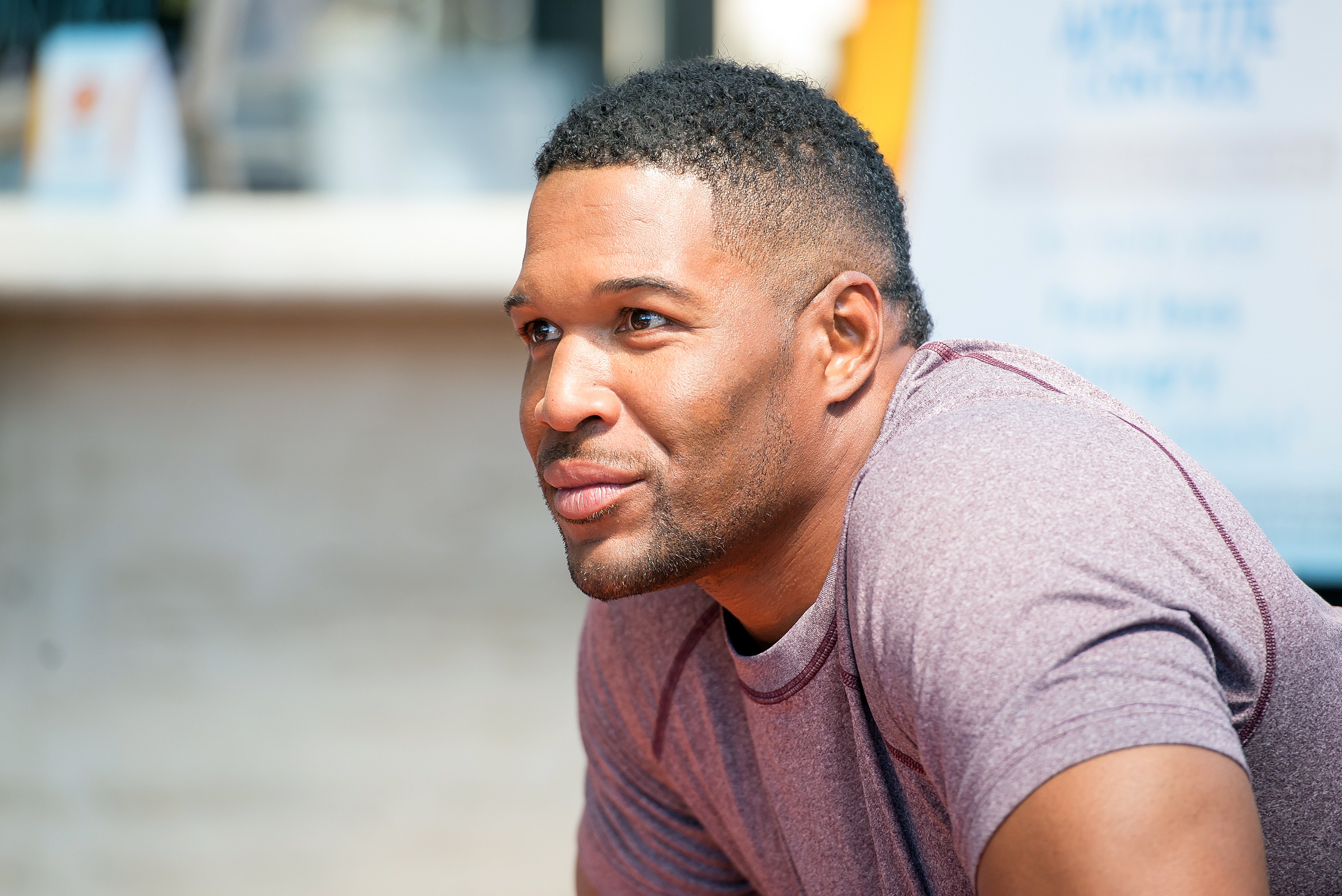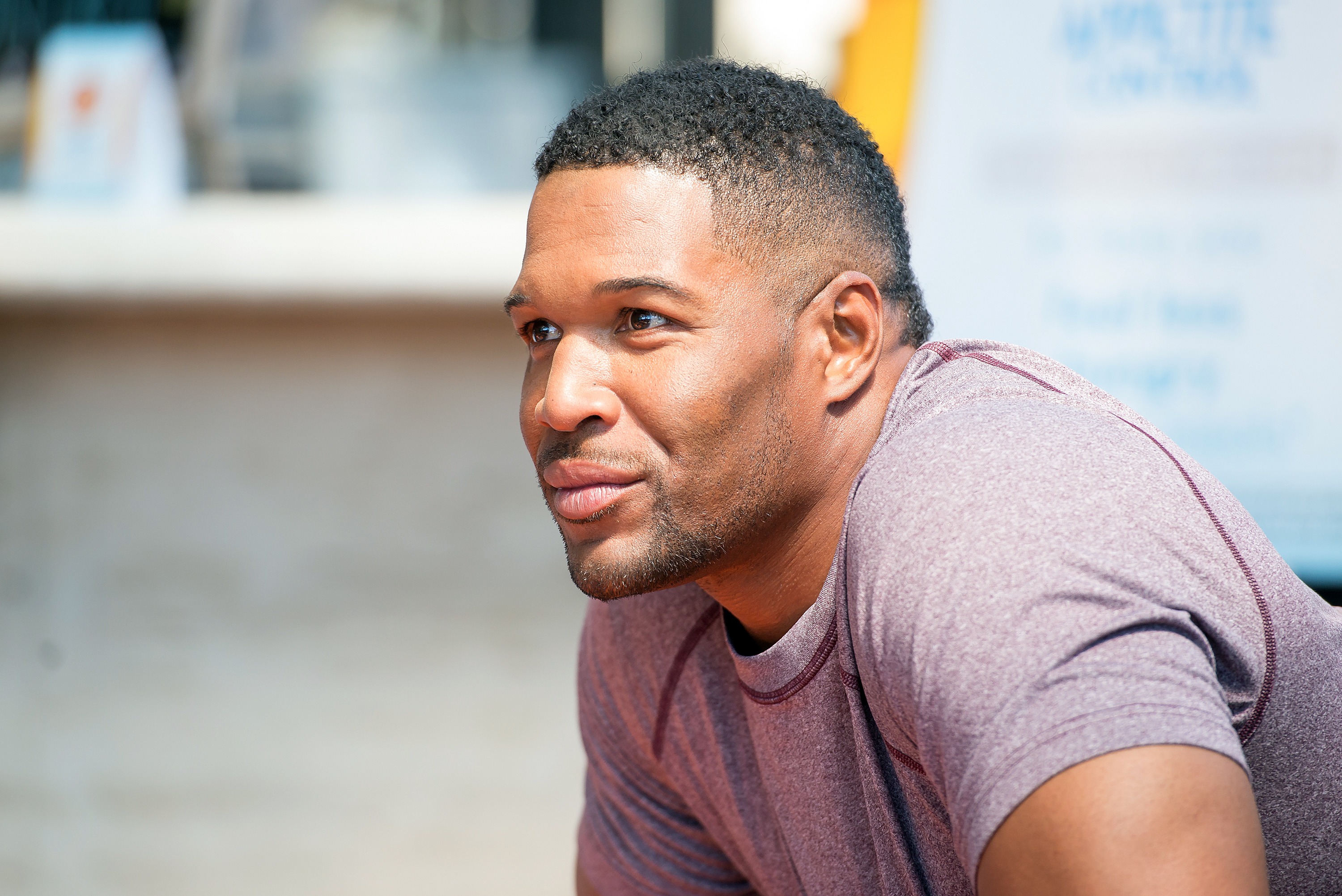 Gene Strahan taught his son a lot about exercise and being tough. He boxed for 10 years in Armed Services tournaments and had a 1-1 record against future heavyweight champion Ken Norton. Some of his fondest memories are of Michael playing his first and only Pop Warner season before moving to Germany.
Gene remembers tears streaming down Michael's face after making a big tackle. The proud father told NJ.com, "That was his way of handling the joy of what he had accomplished. He did that quite a bit. He grew out of that."
As Michael became a teenager, he spent a lot of time with his dad, running, biking, and lifting. The elder Strahan saw something special and unique in his son. Gene decided Michael should spend time with his Uncle Arthur Strahan, a former pro football player, in Texas.
Texas or bust for a young Strahan
After settling in Houston, Michael joined the Westbury High School football team for his one and only season. His performance caught the interest of Texas Southern University, where he attended on a scholarship.
While a member of the Tigers, he was so dominant that he drew double teams his coaches dubbed "Strahan rules." Michael was selected to the All-American first team his senior year. He still holds the record for most career sacks for TSU at 41.5.
The New York Giants chose Michael in the second round of the 1993 draft. The feared defensive end holds the record for the highest number of sacks in a single season at 22.5. Michael ended his career on a high note; the Giants beat Tom Brady and the Patriots in Super Bowl XLII.
Michael Strahan's family after football
Before he announced his retirement from football, Gene Strahan already knew. Talking to NJ.com about the days leading up to his decision, Gene said, "I never heard before some of the things he was saying. He used that term several times — 'I'm tired,'" Gene said. "I told him, 'You guys have a good chance at repeating.' But he said something about his back bothering him."
Michael wasn't planning on sitting around after his retirement. While he missed his teammates and competitiveness, he quickly found a new gig to satisfy him: TV broadcasting. Michael joined the Fox NFL Sunday pregame show and eventually landing a co-hosting job on Live! with Kelly and Michael. Today, he still works his sports analyst gig while co-hosting Good Morning America.
And all his hard work paid off when he was inducted into the Pro Football Hall of Fame in 2014. Michael was quick to give credit to his teammates, telling Chrone, "It feels good that all the hard work I put into it and all the dedication I put into it and all the teammates that I played with that helped me get this far — it all paid off. You don't go in by yourself. You have all your teammates, your coaches, your family, your friends, and a lot of people that encourage you along the way. I have to thank every one of them as well."