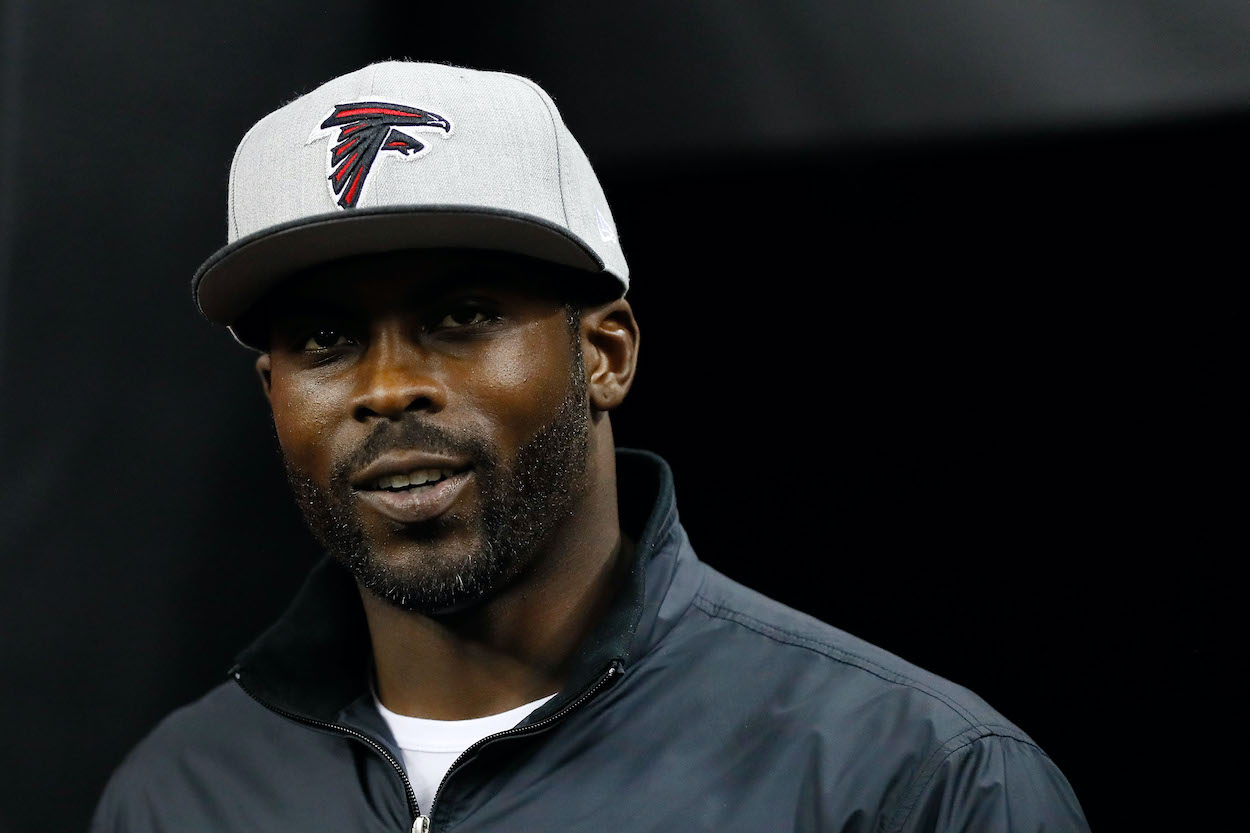 Michael Vick Used His NFL Knowledge in Prison to Help Fellow Inmates Illegally Cash In
During Michael Vick's 18 months in jail, he served as the Matthew Berry of the prison yard by dishing out fantasy football advice to inmates.
Michael Vick is one of the most dominant fantasy football players in NFL history. His ability to rack up easy points with both his arm and his legs was unmatched, so he was always a top pick in fantasy drafts during his six-year stint with the Atlanta Falcons and beyond.
As a busy NFL player, though, Vick didn't know much about fantasy football or sports gambling in general until he went to prison for a dogfighting charge in 2007. During his time in jail, Vick dished out some of his inside NFL knowledge to fellow inmates to help them cash in — illegally that is.
Michael Vick spent 548 days in prison for a dogfighting charge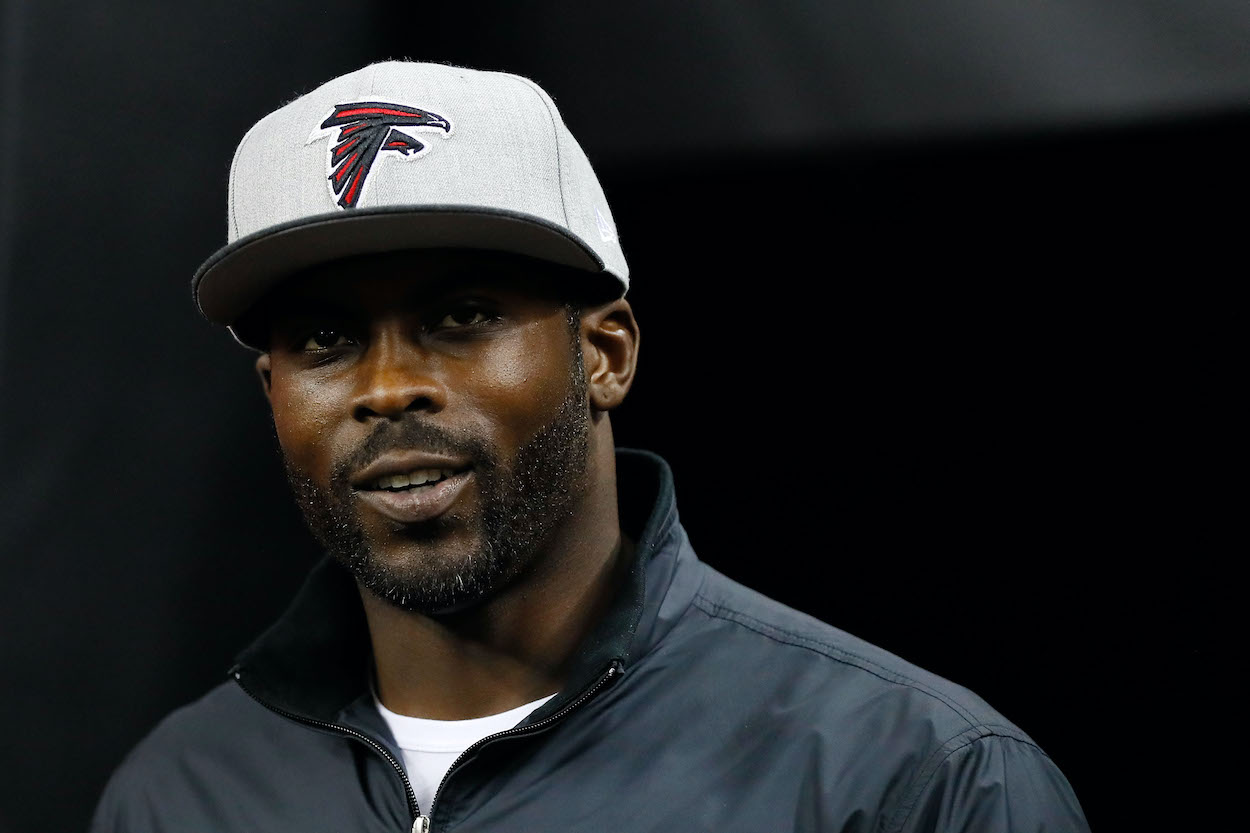 Vick's NFL career was a whirlwind unlike anything we've ever seen before. He burst onto the scene in 2002 with the Falcons and made the Pro Bowl in just his second season as a pro. After breaking his leg in 2003, he returned the following year and made two more Pro Bowls in 2004 and 2005.
Vick was just hitting the peak of his career as one of the most dangerous dual-threat quarterbacks in league history. But it all came crashing down shortly after.
In April 2007, police raided Vick's Surry County, Virginia, property and found evidence of illegal dogfighting activity. The former quarterback was charged with engaging in competitive dogfighting a few months later.
In December of the same year, Vick was sentenced to 23 months in federal prison after he pled guilty to one count of "conspiracy to travel in interstate commerce in aid of unlawful activities and to sponsor a dog in an animal fighting venture."
In a matter of months, Vick went from superstar NFL quarterback in Atlanta to inmate No. 33765-183 at the U.S. Penitentiary in Leavenworth, Kansas. He spent 548 days in jail before getting released early in May 2009.
Vick used his NFL knowledge to help inmates illegally cash in
It wasn't until Vick became a prisoner that he learned the reach fantasy football and sports gambling had in the outside world. From the moment he walked past the gates in 2007, his fellow inmates would ask him advice on their lineups or betting picks, and Vick was willing to oblige.
"They had their little own brackets and little things going on, getting insight from me," Vick told USA TODAY Sports in 2018. "I gave it to 'em. I can't say I was always right. I was right a majority of the time. I remember kind of crazy things going on – guys betting. Yeah, it went down. There's some big money behind it."
Now, Vick didn't play fantasy or bet any money himself during his time in jail. After all, gambling is restricted inside prison walls. But if inmates really wanted to place a bet on the Falcons on a given Sunday, they could always find a way to do so.
"It was amazing," Vick said. "These guys are almost like statisticians, keeping everyone's stats. I don't know if I had that much time in the day, to know how many yards Joe Flacco threw for."
Michael Vick returned to the NFL and regained his fantasy football king status
After spending 18 months in prison for running a dogfighting ring, Vick was reinstated by the NFL. He was signed by the Philadelphia Eagles in 2009, and it didn't take him long to regain his status as the king of fantasy football.
In 2010, Vick recorded one of the most dominant fantasy football performances in recent memory, throwing for 333 yards and four touchdowns while rushing for 80 yards and two more scores against Washington. He finished the season as the highest-scoring fantasy QB on a per-game basis (29.7 ppg), according to Fantasy Football Today.
You can bet Vick's former inmate buddies made a few bucks on his dramatic comeback, too.