Michael Waltrip Faced an Unexpected Roadblock to His NASCAR Dreams
Before he became one of the most polarizing commentators on television, Darrell Waltrip was one of NASCAR's greatest drivers and personalities. He won three Cup Series titles as well as the 1989 Daytona 500, all while earning attention for his big mouth as much for his driving skill. One thing that Darrell did not want to be, at first, was a mentor to his younger brother, Michael Waltrip.
Darrell Waltrip already had a successful NASCAR career
RELATED: Dale Earnhardt Jr. Reveals What Pissed Him Off Most As a NASCAR Driver
Michael Waltrip was born on April 30, 1964. By that point, his older brother, Darrell, was already 16 years old and building what would become a highly successful career in racing.
Darrell worked his way up over time, from go-karts to late model stock cars and, eventually, to NASCAR. By the time Michael turned 12, he and the Waltrip family had already watched Darrell win nine Cup Series races and finish as high as fourth in the points standings.
Reaching the Cup Series level isn't easy for anyone at any time. It definitely wasn't easy for Darrell Waltrip, whose family in Kentucky didn't have much money to support his efforts.
"My dad worked as a Pepsi man. My momma worked at the grocery store," said Michael, in the recently-released documentary Blink of an Eye. "And he had figured out a way to talk them into buying him a go-kart."
Darrell Waltrip gives Michael a reality check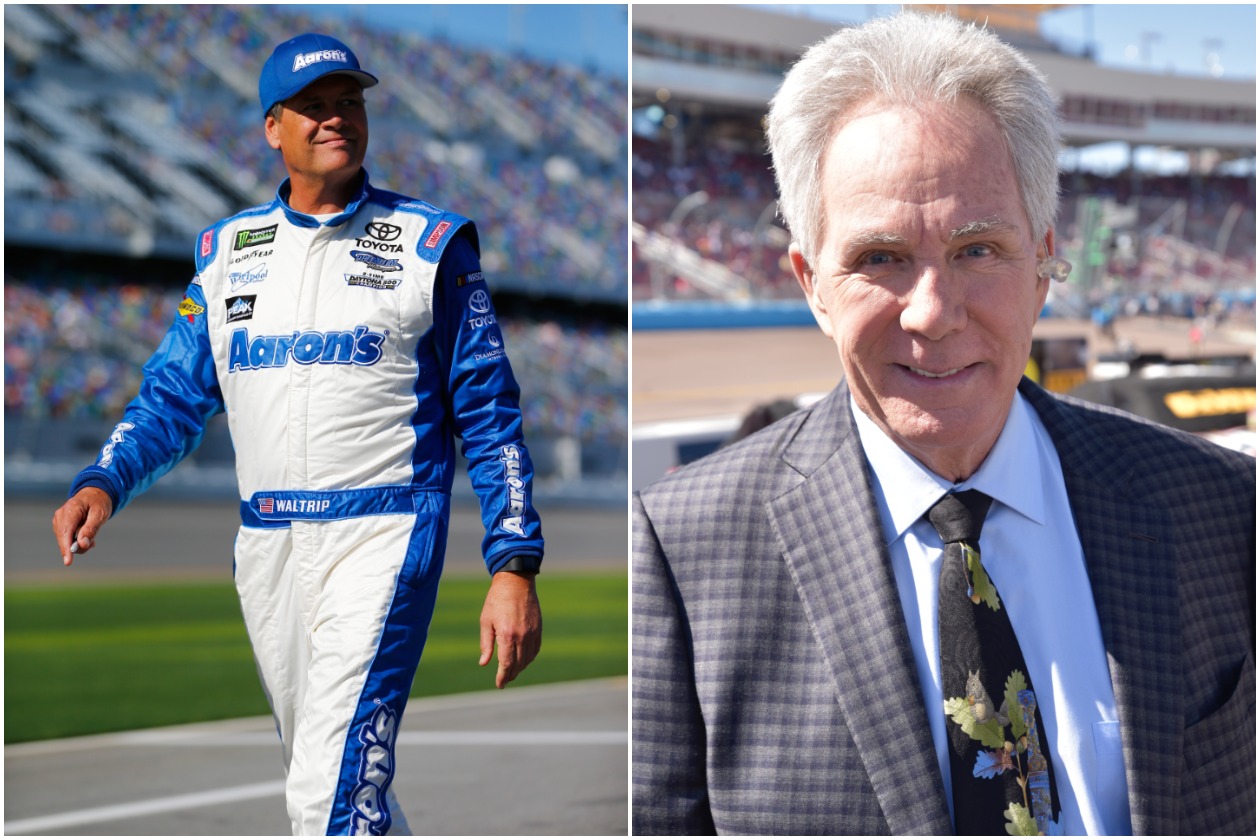 RELATED: Michael Waltrip Earned Over $700,000 in 2013 but Still Lived Above a Pizza Parlor
On a family trip to watch Darrell run in the Daytona 500, Michael got his first in-person look at the high banks of the Daytona International Speedway. That's when he decided he would take the exact same path in life as Darrell.
What Michael didn't take into account was that Darrell was not in the mood to mentor his younger brother, and his parents didn't want to go through the stress of supporting another racing career.
"He was doing his thing, and I'm doing my thing," said Darrell in Blink of an Eye, in a clip posted at Racer.com. "And I'm fighting tooth-and-nail with everybody else. I don't need my brother involved."
When Michael needed $500 for a go-kart, his parents told him they didn't have the money for such a thing. Naturally, he had to turn to Darrell for help, as he regularly collected checks worth twice that amount for winning races. He dialed his older brother for help, only to find disappointment.
[Darrell's] like, 'Brother, it's a long road and lightning very rarely strikes twice. Mom and Dad don't wanna go through that again. I put 'em through a lot, and I don't think it's in the cards for you.' … I hung up and thought, 'Well, damn, that didn't go anything near like I thought it was gonna.'

Michael Waltrip, Blink of an Eye
Michael Waltrip receives help from another Waltrip brother
Fortunately for Michael, another Waltrip brother came to the rescue. Bobby Waltrip — the middle child of the family — also had a go-kart, and he agreed to lend it to Michael.
His first race took place at Murfreesboro, Tenn., not far from Darrell's hometown of Franklin. This race would prove to be an eerie bit of foreshadowing, as Michael pulled off a move similar to what his future friend and boss, Dale Earnhardt, would famously pull at the 1987 All-Star Race.
"And he goes into the first turn of the go-kart race…he's in the grass, he's in the dirt, he's off the track!" recalled Darrell. "He comes back up in front of the pack…wins the race!"
Winning in your first ever race is a good boost to your confidence.