Michigan State vs. Alabama: Who's Got the Edge?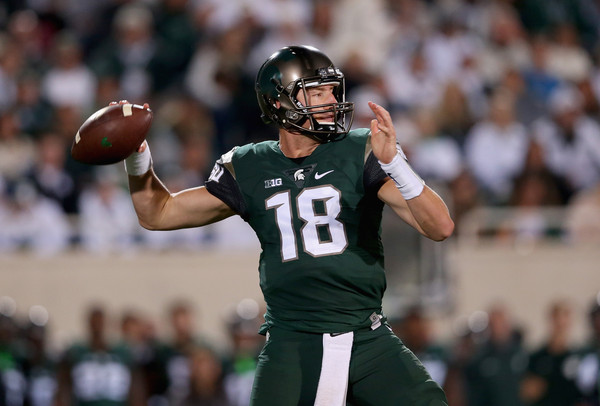 The 2015 Goodyear Cotton Bowl, which serves as a national semifinal, will feature two of the most successful programs in the recent history of college football. First, you have the Michigan State Spartans, who won the Big 10 for the third time this decade by defeating Iowa in the conference championship game. In that span, Michigan State has also won a Rose Bowl and has consistently won at least 10 games per season.
Of course, their opponent's success over the past several seasons is unrivaled. Alabama has won three national titles since the arrival of head coach Nick Saban in 2007. They played in the inaugural College Football Playoff last season and will become the only team to play in the first two seasons of the playoff when they line up against the Spartans. Really, the country couldn't ask for a better matchup than what we will witness between the Crimson Tide and the Spartans. Two great coaches, two respected schools, and two passionate fan bases. So, who has the edge? Here are three things that could determine the game.
Two words: Derrick Henry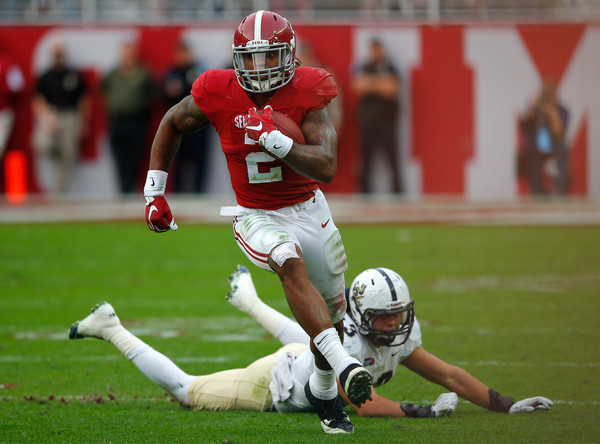 In a season that was full of great performances by running backs, nobody was as good as Alabama's Derrick Henry. The Heisman favorite carried the Tide to a 12-1 record and an SEC title with nearly 2,000 yards on the ground, going along with a ridiculous 23 touchdowns. The junior has been a workhorse all season, yet he only seems to get stronger as the games and the hits pile up. During the final seven games of the season, Henry rushed for over 200 yards four times while racking up 30-plus carries per game. There's no way Alabama could have experienced the type of season they had without Henry's presence on offense.
For the Spartans, their most important player on offense — outside of their quarterback, Connor Cook — is receiver Aaron Burbridge. The senior collected more than 1,200 receiving yards and seven touchdowns throughout the season, easily serving as Michigan State's most explosive, productive playmaker. If he can offset the damage (to a degree) that Henry does, the Spartans' chances of winning will elevate 10-fold.
Defense, defense, and more defense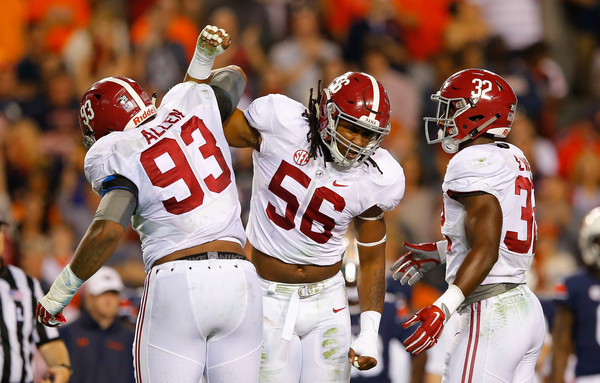 Anytime you have a contest between a school from the Big 10 and a school from the SEC, it's likely that defense will be the order of the day. That is definitely the case for Alabama and Michigan State, as the teams boast two of the best defensive units in the entire nation. For the Spartans, the numbers might not be that impressive (19th in points per game, 47th in yards allowed), but it's more of a culture thing in East Lansing that makes this unit more than capable of stopping anyone.
When the moment really matters, MSU steps up and wins the game — usually in large part thanks to their defense. Just look at wins against Michigan (one of the craziest endings ever), Ohio State, and even Iowa in the Big 10 championship. Those were some of the biggest games of the year for the Spartans and their defense was huge every time.
Now, Alabama's defense is as good as they come, no matter how you look at things. The Tide was third in total defense, third in points allowed per game, first in sacks, third in touchdowns scored … the list goes on and on. It's one of the staples of their run of excellence under Saban. Even when their offense struggles, Alabama always has a chance to win with this unit, no matter who they line up against. With these two units, this could be a low-scoring affair that might come down to just a few critical plays to determine the winner.
Michigan State's experience can't be underestimated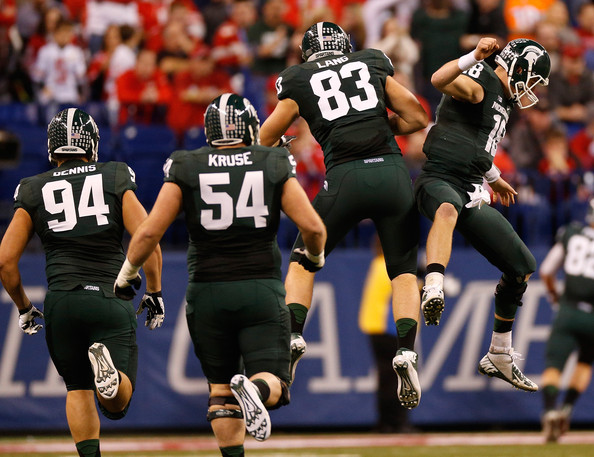 We aren't saying that Alabama isn't experienced, because that would obviously be incorrect. But it's the specific type of experience the Spartans have this season that could play a big role in this semifinal. Michigan State had so many close games this season and almost every time, they found a way to win. First, they had a three-point win in Week 2 against Oregon. Against Purdue, it was another three-point victory. Then it was seven points against Rutgers, four against Michigan, three against Ohio State, and finally three against Iowa. The only close game they lost — and the only game they lost at all — was that crazy one-point defeat at the hands of Nebraska.
The point here is that the Spartans were in a battle almost every week, which is something that has prepared them for any situation, allowing them to stay cool under pressure. They're a team that believes in themselves and never gives up — QB Connor Cook is a big part of that. The Crimson Tide's season has been entirely different. Their closest victory of the year was a five-point win against Tennessee, as they didn't win another game by less than 13 points all season.
That's a testament to the strength of Alabama's team, but if the game gets tight against Michigan State, it's a bit of mystery how this group of players will respond. Michigan State knows how to win in the fourth quarter, so Alabama can ill afford to have this one be within a possession in the final minutes.
When you look at all the aspects of this matchup, it's clear that this could be one of the best games of the entire season. These are two championship-worthy teams that have earned the right to play for it all. With the desire to avenge last season's playoff defeat, Alabama should be able to pull off this one and advance to play for a fourth championship in the Saban era.
All statistics courtesy of ESPN.go.com and SR/College Football.com