Why Michigan-Wisconsin is College Football's Can't-Miss Game in Week 5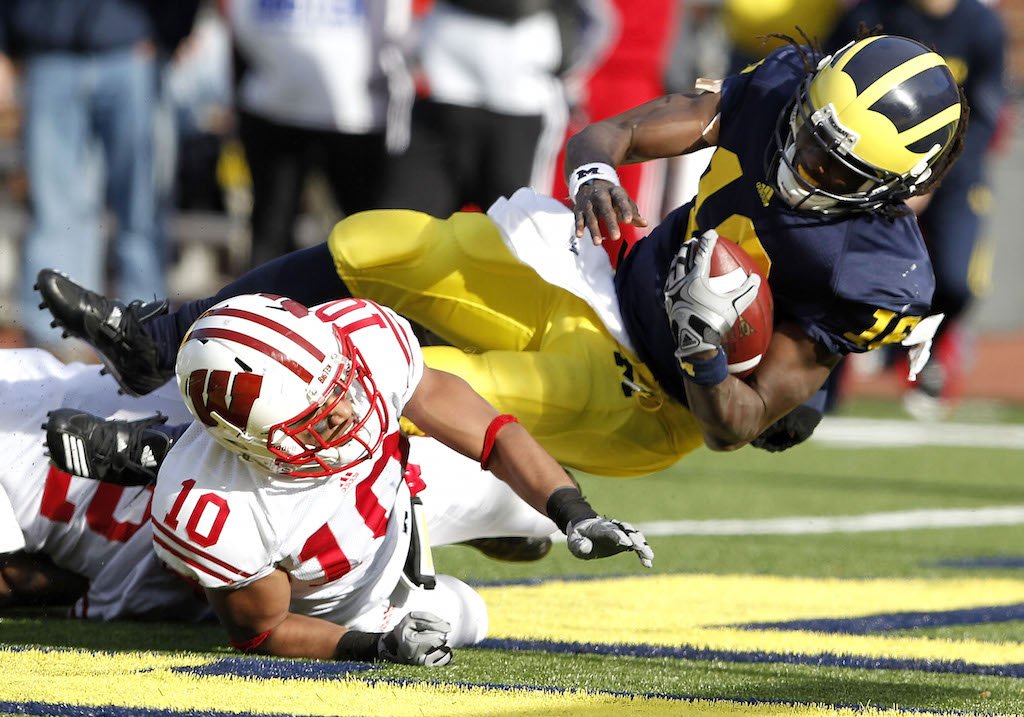 It's not uncommon for diehard college football fans to willingly shell out the ridiculous amounts of money it costs to show up and support their favorite squad. Unlike many other pastimes, a person's affiliation with a particular program tends to go beyond fandom; it takes loyalty to a whole new level. As crazy as this may sound, on occasion, this special bond between team and fan can border on religion. Simply put, this is a big deal.
Unfortunately, we live in a world where not everyone has the means to drop serious dough on college football games. As disheartening as this is (and trust us, it is a minor tragedy), there is almost nothing we can do about this sad reality. So, for those of us who can't afford to take our love of the game on the road, we do what any good fan in our position would do — we watch as much college football on television as humanly possible.
Lucky for us, this 2016 season, even in its infancy, has been incredibly entertaining. Slowly but surely, the cream of the college football universe is beginning to rise to the top; the best gunslingers in the nation are beginning to make a name for themselves; and each heavyweight matchup is becoming that much more important for teams with legitimate national championship aspirations. As we prepare to plop down on the couch — making sure we're stocked up with the necessary food and beverages — to take in all the beauty that is Week 5 of the 2016 season, there's one particular matchup we're looking forward to more than the rest: Michigan against Wisconsin.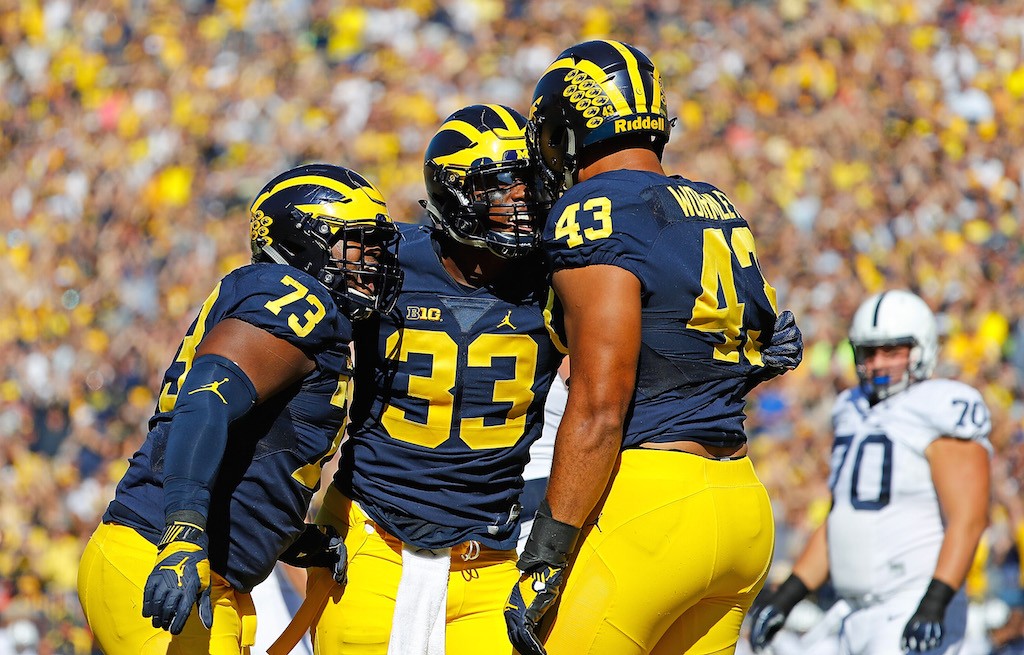 In 2015, his first season as the Wolverines head coach, Jim Harbaugh reinvigorated the Michigan faithful. Under his guidance, the team ended the year with a 10-3 mark, including a 41-7 victory over the Florida Gators in the Citrus Bowl and a No. 12 ranking in the final AP poll. But if you thought fans in Ann Arbor were excited about the progress their team made in Year 1, that's nothing compared to how they feel just four games into Year 2.
The 2016 Michigan Wolverines have quickly emerged as a real force to be reckoned with. After starting the year as the No. 7-ranked team in the nation, Harbaugh and company laid waste to anyone who's been unfortunate enough to stand in their way, putting up 52 points per game (fourth of 128) while limiting the opposition to a measly 13.8 points per contest (14th of 128). Any way you slice it, there's only one way to adequately describe Michigan's start to the year: impressive.
Through four games, the Wolverines are a perfect 4-0, ranked No. 4 in the latest AP Top 25, and have, by all accounts, put the rest of the country on notice. Yet, while Michigan certainly got off to a great start in 2016, they haven't exactly faced the stiffest competition. But that is all about to change in Week 5. For as we've learned quite quickly, these Wisconsin Badgers are anything but a slouch.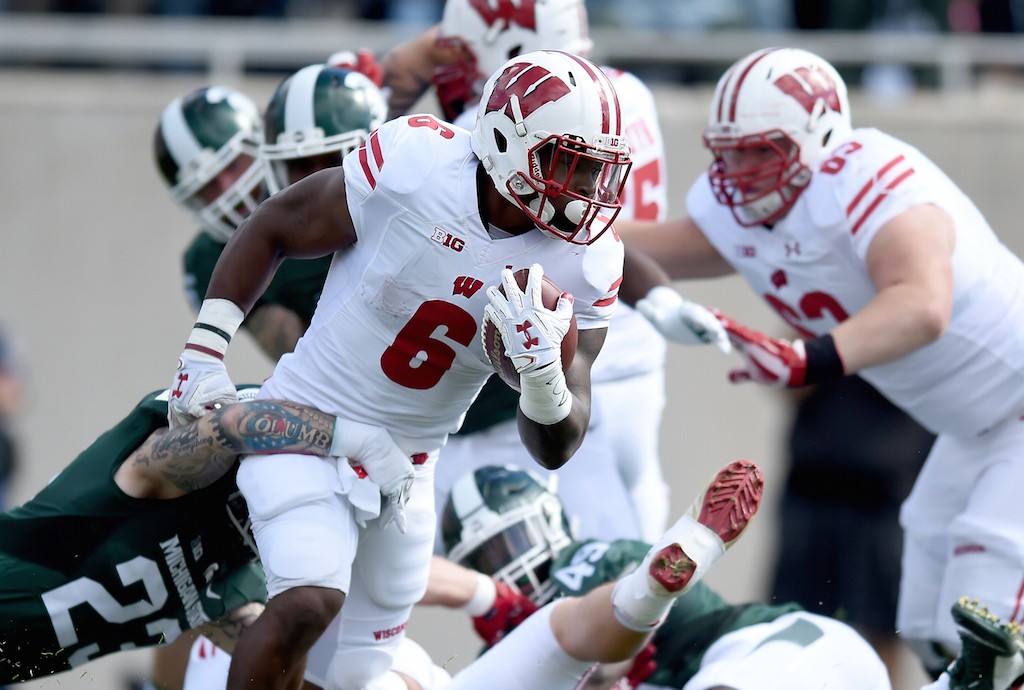 Coming into the 2016 season, the Wisconsin Badgers were an afterthought — not even worthy of a spot in the preseason top 25. Yet, game after game, week after week, Paul Chryst's crew uses that underdog mentality to overpower the opposition. By knocking off the then-No. 5-ranked LSU Tigers in Week 1, the Badgers put themselves on the map, moving all the way to No. 10 in the following AP standings.
Yet, if taking down the Tigers forced the rest of college football to pay attention to them, then laying a beating on the mighty Michigan State Spartans officially made them a team others would be foolish to overlook. That's right, during last week's matchup between Wisconsin and Michigan State, the Badgers absolutely took it to the Spartans. In a 30-6 shellacking of a Big Ten foe, the club from Madison rushed for 122 yards and two touchdowns, forced four turnovers, and dominated the line of scrimmage on both sides of the ball.
By winning the battle in the trenches, Wisconsin showed that it was physical enough to match up with some of the toughest teams in the country. More importantly, however, the team broadcasted that it would not be bullied — by anyone. For their sake, we hope the Michigan Wolverines are paying attention.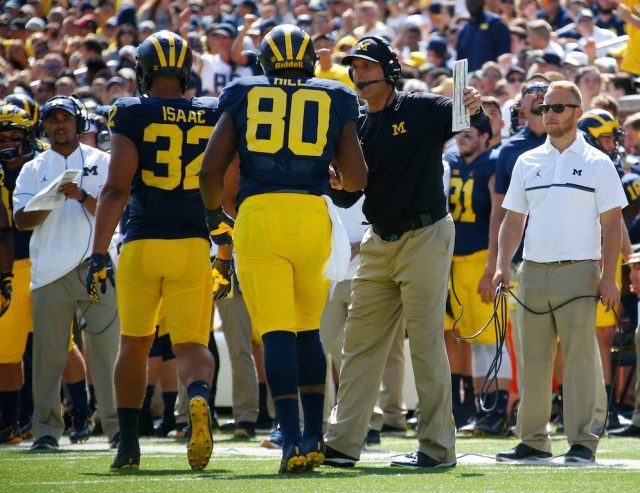 The Michigan Wolverines got off to a hot start by overpowering their opponents. If we've learned anything from watching the Badgers play over the last few weeks, it's that this sort of play doesn't intimidate them; it fuels them. That alone makes this showdown a can't-miss affair.
The Big Ten is arguably the most talented conference in all of college football, and these two clubs, Michigan at No. 4 in the nation and Wisconsin at No. 8, are easily among the best in the nation. We have a feeling this Week 5 matchup will be a test of strength for both teams; a physical grudge match where, in the end, only the strong survive. The Big House will be rocking this weekend. We can't wait to be a part of it — even if that means enjoying it from the confines of our own living room.
Statistics courtesy of SR/College Football and ESPN.