Mike Furrey Was a Two-Way, $10 Million Player and Can Be a Rich NFL Coach
Players like Mike Furrey were the last of a dying breed. A former Ohio State recruit, Furrey is one of the last two-way players in recent NFL memory.
For an undrafted rookie who didn't make his NFL debut until he was 26, Mike Furrey definitely enjoyed a noteworthy career. Here's how Furrey went from a surprisingly dangerous Detroit Lions receiver to rising NFL coach.
Mike Furrey played seven NFL seasons
Although Mike Furrey began his college career at Ohio State, he played most of his amateur career at Northern Iowa, a Division I-AA/FCS program. Furrey totaled 242 catches for 3,544 yards and 27 touchdowns in college but went undrafted in 2000.
Mike Furrey spent 2001 in the first version of the XFL and caught 18 passes for 243 yards and a touchdown on the Las Vegas Outlaws. Although he primarily played wide receiver in college and the XFL, Furrey became a two-way player in the Arena League.
In addition to playing defensive back, Furrey blossomed into a record-setting receiver on the New York Dragons before he signed with the St. Louis Rams in 2003.
From there, Mike Furrey was in the NFL for good. He played three seasons in St. Louis and another three seasons in Detroit, where he turned in a 98-catch campaign in 2006.
Furrey spent 2009 with the Cleveland Browns and played part of 2010 with the Washington Redskins before he retired.
Furrey is among the NFL's last two-way players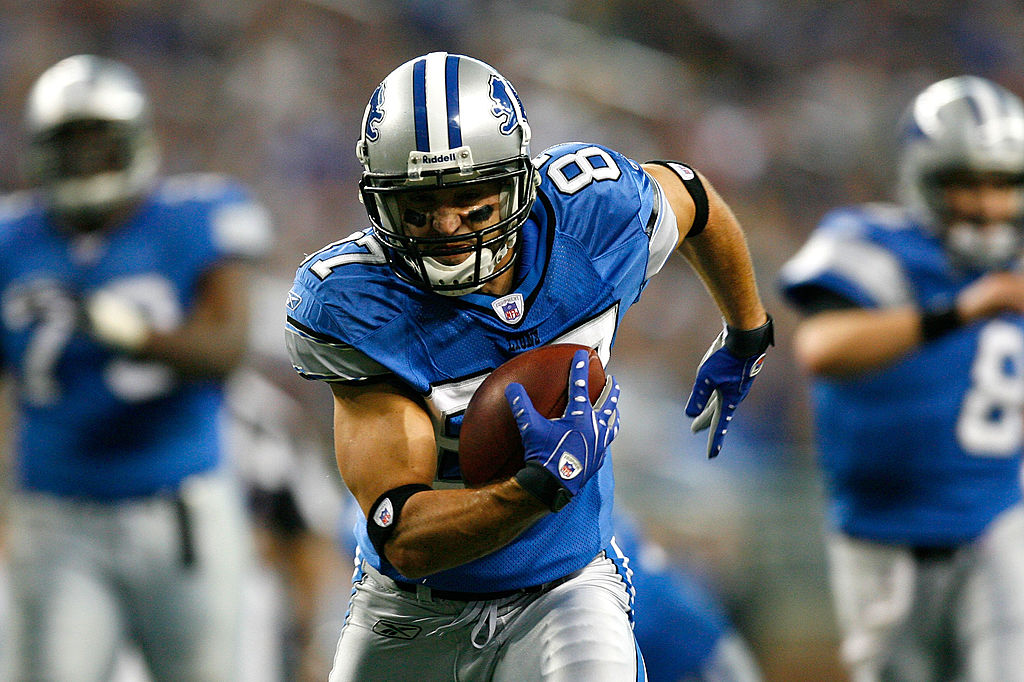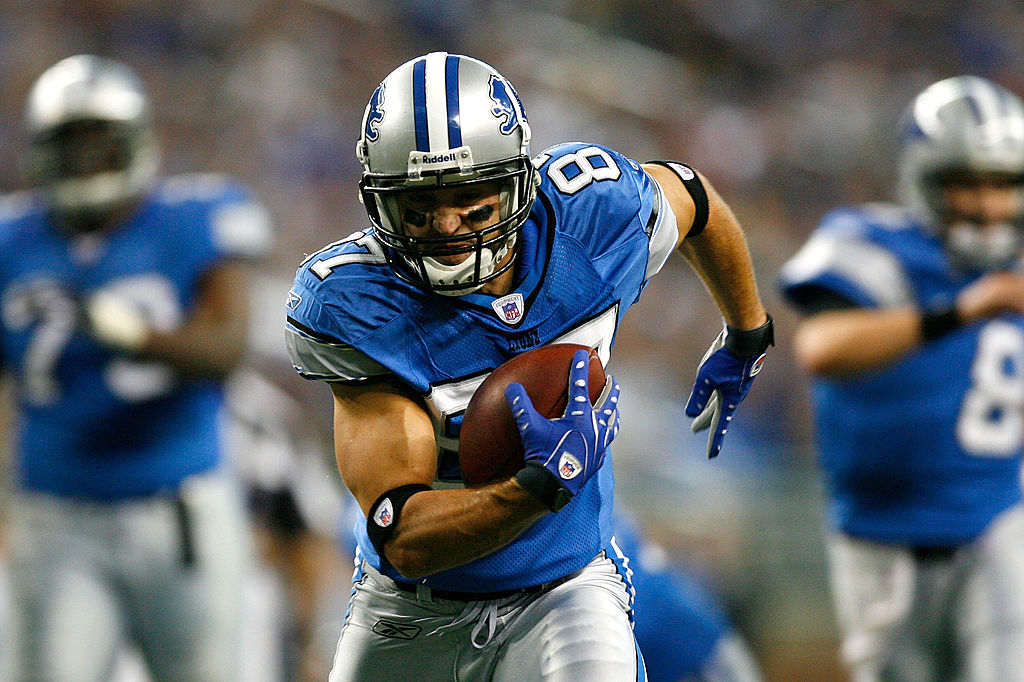 What made Mike Furrey's career so interesting is that he was a genuine two-way player. This wasn't a young player being converted midway through one of his first seasons and staying at that position for the rest of his career.
Mike Furrey entered the NFL as a receiver, then he switched to defensive back, and then moved back to receiver … usually. When a team required secondary help, Furrey could still contribute on offense if the team needed him while primarily playing defensive back.
Take the 2009 season, for example. Mike Furrey opened his lone year with the Browns as a receiver, but he moved to the secondary when injuries hit. Furrey caught 23 passes for 170 yards on offense and recorded 14 tackles and two pass breakups on defense.
Mike Furrey primarily played defense and special teams down the stretch that year.
Mike Furrey is now the Chicago Bears' receivers coach
Mike Furrey made over $9 million in the NFL, according to Spotrac. Those are substantial earnings for a player who didn't play his first NFL down until he was 26.
After Mike Furrey played his final NFL down, he quickly joined the coaching ranks. Furrey was the head coach at Kentucky Christian University, an NAIA school, from 2011-12.
After a stint as Marshall's wide receivers coach, Furrey served as the head coach at Limestone College, a Division II school in South Carolina. He returned to the NFL as the Chicago Bears' receivers coach in 2018.
The NFL doesn't have many two-way players left. But if the Chicago Bears ever start using a receiver in the secondary, or vice versa, turn your eyes to the team's receivers coach. He may have had a say in that decision.