Mike Golic's Future at ESPN Is Unknown but He Has Racked up a Massive Net Worth During His Career
For two decades, Mike Golic has been one of the most recognizable faces on ESPN. From his time on Mike & Mike to his recent work on Golic and Wingo, viewers have woken up to Golic on their TVs or radios for years. Golic's future at ESPN is currently up in the air, according to reports. However, he has ultimately racked up a massive net worth during his time with the network.
Mike Golic played for three teams in the NFL
RELATED: ESPN's Max Kellerman Continues to Fight His Way to the Top After His Brother's Tragic Death
After playing college football at Notre Dame, Mike Golic went to the Houston Oilers in the 10th round of the 1985 NFL draft. He then was with the Oilers until 1987 before playing for the Philadelphia Eagles for over five seasons. Golic, a defensive lineman, then played for the Miami Dolphins in 1993.
However, his departure from Miami was really rough. He played through an injured knee in 1993 and did not have it fully examined until after the season, according to Business Insider. After the season, he had surgery. Then, months later, Golic said that he went to the trainer's office to see how his knee was looking because he wanted to practice.
"I said 'Listen, it is not really 100%, but I want to go out here and I want to try to see what it can do during mini-camp,'" Golic said, according to Business Insider. "He said, 'Well, if you are going to go out there, you need to sign this piece of paper that says your knee is fine and you are going to go practice.'"
An NFL team could not cut a player if they were injured, according to Business Insider. Signing that paper, though, meant that Golic was fine.
Golic then signed the paper, but he said that the Dolphins were waiting outside the door for him so that they could cut him, according to Business Insider. The Dolphins cut Golic and he did not play in the NFL again.
He has been on ESPN for years
RELATED: Stephen A. Smith Was Once Sued by a Group of Little League Parents
In 1995, Golic joined ESPN as a studio analyst. He and Mike Greenberg then started working on Mike & Mike in 2000, according to ESPN Press Room. The show ran for nearly 18 years.
Mike & Mike ultimately earned an induction into the National Radio Hall of Fame, and the National Association of Broadcasters – Broadcasting Hall of Fame, according to ESPN Press Room. It also earned a sports Emmy award, and a co-written book by Golic and Greenberg was No. 3 on the New York Times Best Sellers List.
After Mike & Mike, Greenberg began hosting Get Up. Golic has since been co-hosting Golic and Wingo on ESPN Radio with Trey Wingo and his son, Mike Golic Jr.
However, Golic's contract ends at the end of this year, the New York Post reported. Keyshawn Johnson is reportedly heading to mornings on ESPN Radio. That move could ultimately jeopardize Golic's future on ESPN Radio, according to the New York Post.
Golic Jr., on the other hand, is reportedly under contract past this year. He is expected to be on a revamped lineup in the afternoon or evenings, according to the New York Post.
ESPN's parent company is Disney. With Disney parks being closed and sports being suspended due to COVID-19, the company has reportedly been tighter in contract negotiations, according to the New York Post.
Mike Golic has a massive net worth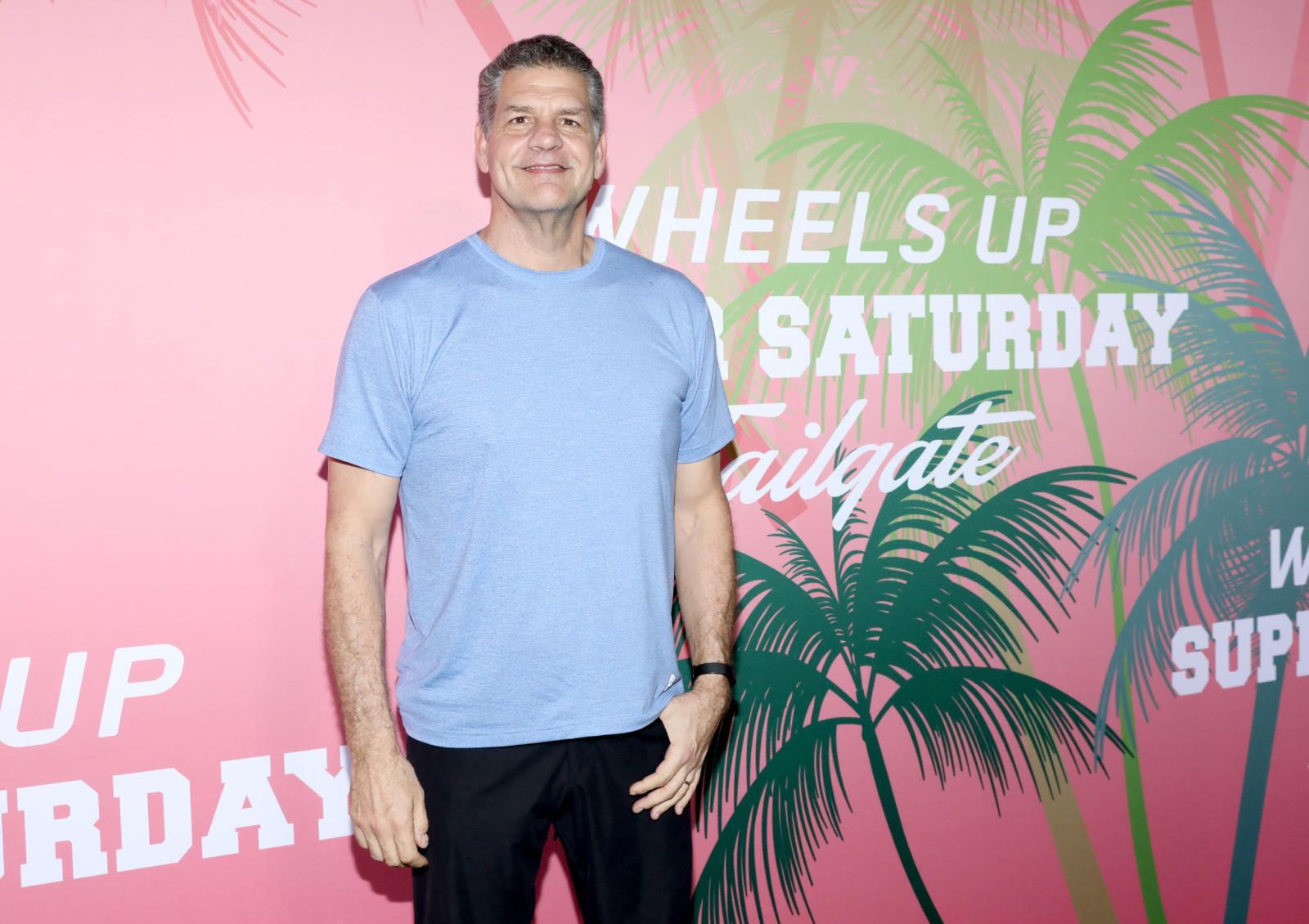 RELATED: Jemele Hill Earned a Crazy Amount of Money at ESPN
Despite Golic's future at ESPN being somewhat unknown right now, he has racked up a massive net worth over the years.
Golic's careers in the NFL and on ESPN have helped him rack up an estimated net worth of $20 million, according to Celebrity Net Worth.
Golic's work discussing sports has certainly paid off.
Update: Mike Golic will officially no longer be on ESPN Radio, but will be a college football analyst at ESPN.
Like Sportscasting on Facebook. Follow us on Twitter @sportscasting19.