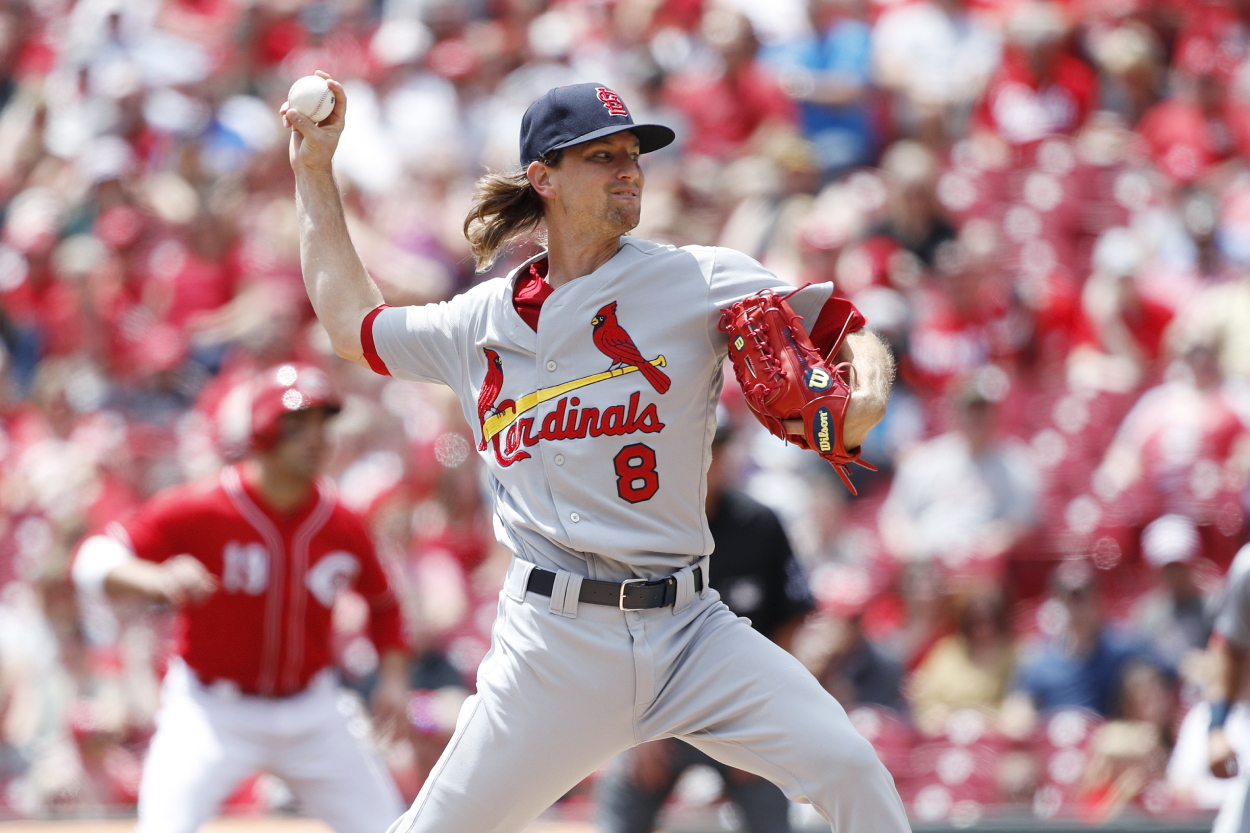 MLB Pitcher Mike Leake Once Made a Regrettable Decision at a Department Store That Resulted in His Embarrassing Arrest
Pitcher Mike Leake has had success in the MLB for the Cincinnati Reds, St. Louis Cardinals, and other teams. He has even won a Gold Glove. However, Leake once found himself arrested after making a regrettable decision at a Cincinnati department store.
You have probably heard many dumb arrest stories before, and some of them have probably been about celebrities or famous athletes. Well, you can add one story about former Cincinnati Reds and Cardinals pitcher Mike Leake to that category. In fact, while playing for the Reds, Leake found himself arrested for a regrettable decision he made in a department store.
Mike Leake was arrested for making a poor decision at a Macy's
The 2011 MLB season was Mike Leake's second in the majors, as he made his debut in April 2010.
According to ESPN, in April 2011, Leake was ultimately arrested on a shoplifting charge at a Macy's in Cincinnati. He was accused of trying to steal six shirts that, in total, were worth $59.88.
ESPN reported that arrest reports said Leake allegedly removed price tags from six shirts and tried to leave Macy's without paying for them. His arrest came about two hours before Reds pitchers were scheduled to be at the ballpark for batting practice. He was then booked at the Hamilton County Justice Center "on a first-degree misdemeanor charge of shoplifting," per ESPN.
At the time, Leak said his attorney told him not to discuss his arrest. He did, however, apologize to his family, the Reds, and the fans, for the distraction.
Leake did, though, later explain what happened.
The former Reds and Cardinals pitcher said he 'tried to play clerk'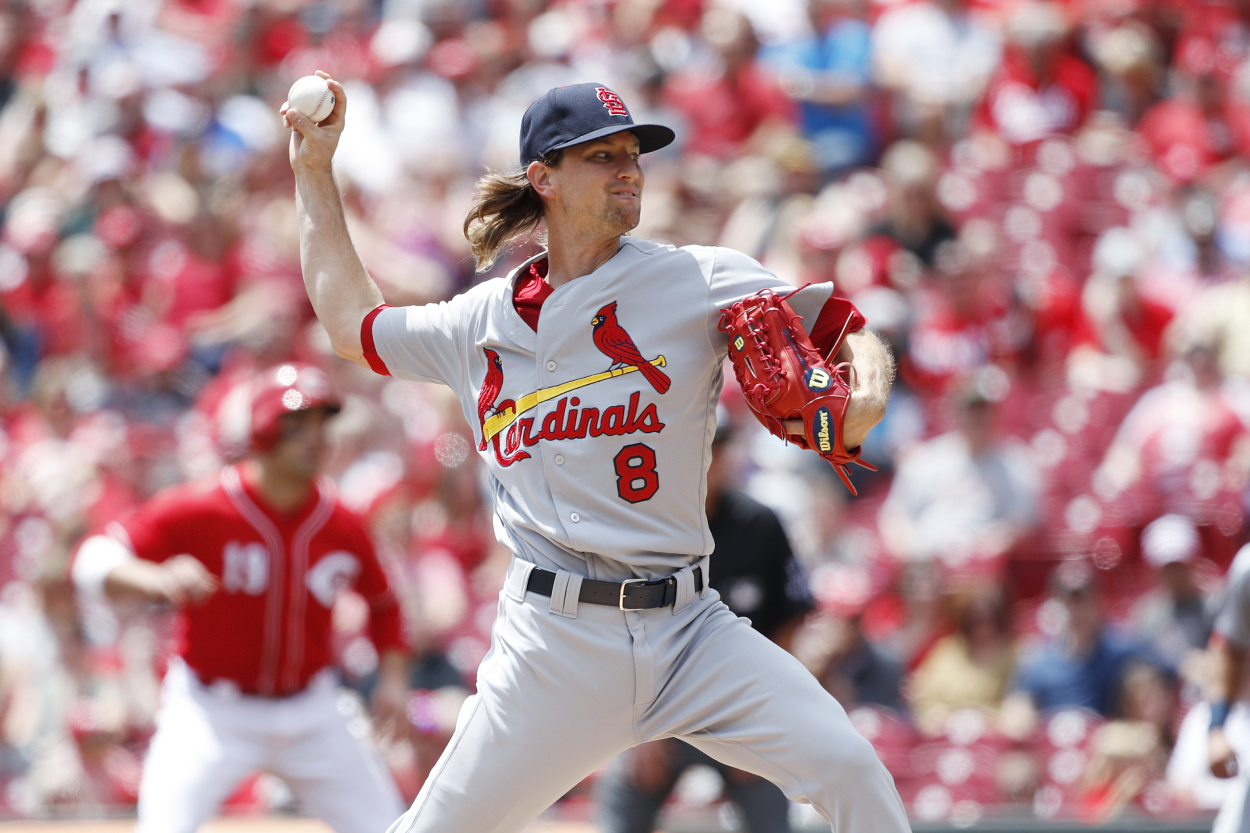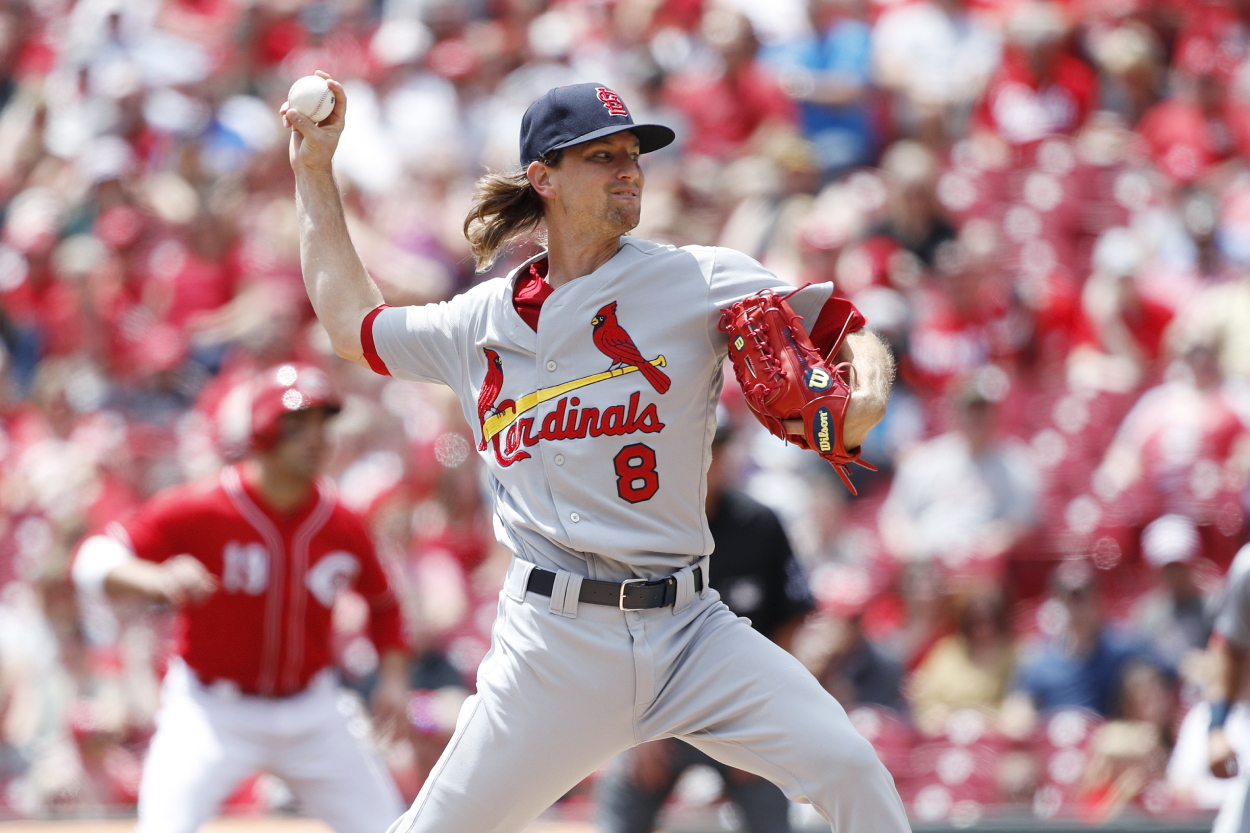 Mike Leake signed with the St. Louis Cardinals prior to the 2016 season, and he ended up addressing the incident over four years later.
"It was just bad judgment on my part," he said, according to the St. Louis Post-Dispatch, as he claimed that he was just trying to evenly exchange the shirts. "There was no intent on stealing. It was all me trying to return on my own. I already bought them. Instead of going to the clerk, I tried to play clerk, basically. It did not work out."
According to the St. Louis Post-Dispatch, Leake ultimately "pleaded guilty to a reduced charge of unauthorized use of property." He then entered a diversion program and completed 30 hours of community service and counseling.
"I think the penalties were harsher than they should have been but the timing wasn't right to fight something. I learned not to try to do things on my own," he said, according to the St. Louis Post-Dispatch.
So, ultimately, Mike Leake found himself arrested for deciding to try and bypass the clerk when attempting to complete an exchange at Macy's. That certainly was a poor decision, but he may have a point when essentially saying that the punishment didn't quite fit the crime.
Mike Leake has had success as a pitcher for the Reds, Cardinals, and other teams
Sure, he made a poor decision, but, other than that, Mike Leake has had a pretty successful career as a pitcher for the Reds, Cardinals, and other teams.
The Reds selected Leake with the No. 8 overall pick in the 2009 MLB draft, and he ended up jumping from Arizona State to the majors. He became the 21st player since 1965 to go directly from the draft to the majors, according to ESPN.
Leake then spent five-and-a-half seasons with the Reds. He ultimately had an ERA under 4.00 in all but two seasons with Cincinnati. His best year came in 2013 when he went 14-7 and had a 3.37 ERA. Leake helped the Reds go 90-72 and reach the postseason that year, too.
From 2015 through 2019, though, Leake pitched for four different teams, including the San Francisco Giants, Cardinals, Seattle Mariners, and Arizona Diamondbacks. After recording a 3.92 ERA in 2017, Leake then posted ERAs over 4.28 in both 2018 and 2019. Leake did, though, win his first Gold Glove during the 2019 season.
For his career, Leake is 105-98 on the mound and has a 4.05 ERA. He did not play in 2020 due to the COVID-19 pandemic.
Mike Leake has certainly had a significant amount of success in his career. Hopefully, his performance on the mound has overshadowed his poor decision in a Macy's about a decade ago.
Stats courtesy of Baseball Reference