Mike McCarthy's Foolish Guarantee Should Only Further Heat up His Seat as the Cowboys' Head Coach
The Dallas Cowboys are gearing up for a crucial NFC East tilt against the Washington Football Team in Week 14. Dallas is in the driver's seat, but the division is still up for grabs. The rivalry game just intensified, as Mike McCarthy guaranteed a Cowboys victory. His premature promise puts added pressure on not only his players but also himself.
Mike McCarthy guaranteed a win over Washington
Just a few days ahead of the all-important NFC clash, Dallas Cowboys head coach Mike McCarthy provided some bulletin board material.
In a recent press conference, McCarthy declared a victory over the Washington Football Team.
"We're going to win this game," said McCarthy. "I'm confident in that and the prep that's going into it. We want to improve, too. I think that's all about the challenge that December football gives you."
When reporters asked the head coach about giving Ron Rivera's crew bulletin board material, he gave an interesting response.
"What am I supposed to say," McCarthy asked. "I fully expect to win every game I've ever competed in. I mean, that's what sports are all about. Trust me, I know how hard it is. They're working hard, and we're working hard. But we're clearly planning on going to Washington and winning the game."
In McCarthy's eyes, he could be giving his players a confidence boost before a big game. However, this is the NFL, and he's not one of the 53 men suiting up to take the field.
The Cowboys' head coach hasn't done enough to be so sure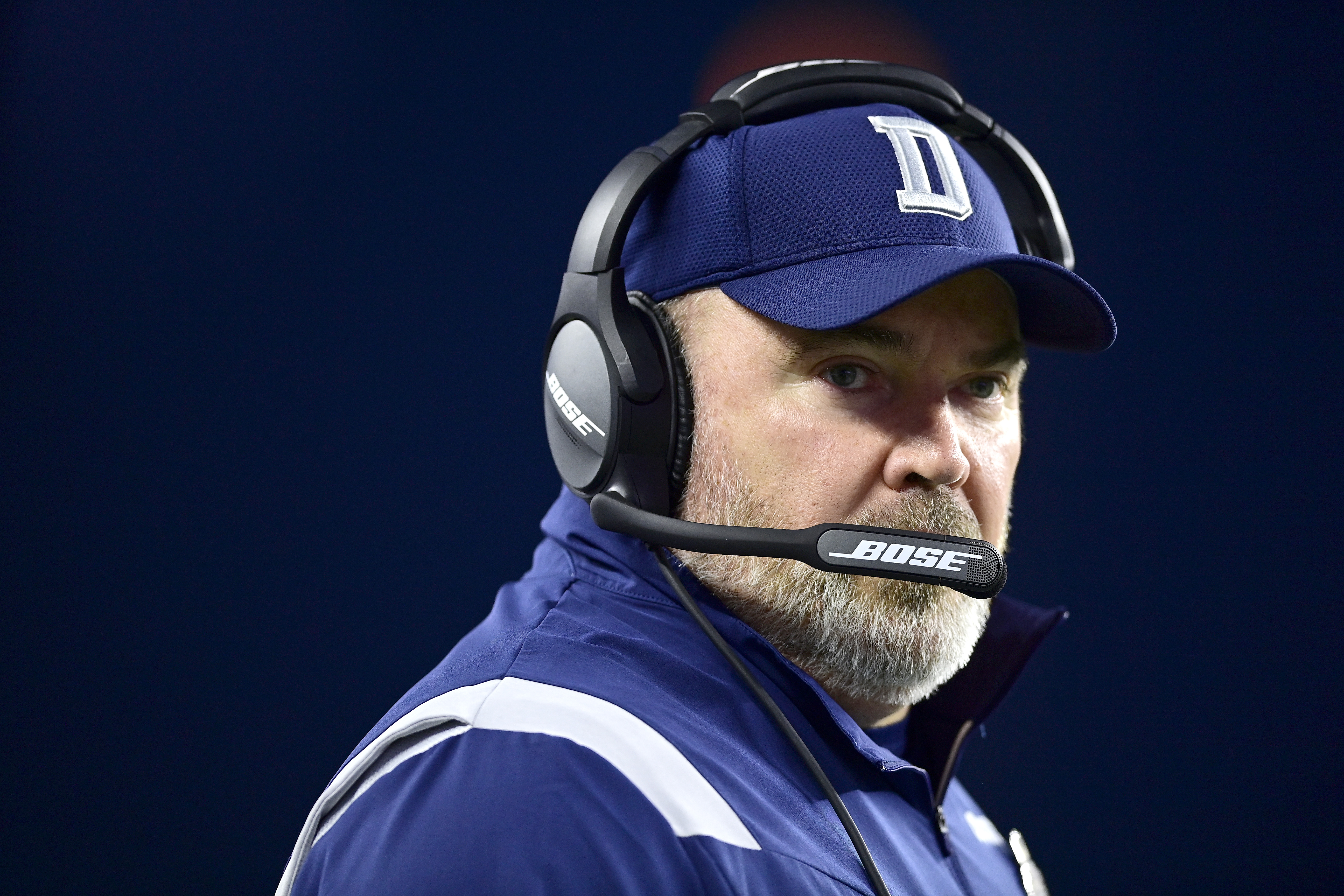 The Dallas Cowboys enter Week 14 with an 8-4 record, good for first place in the NFC East and the No. 4 seed in the conference. Still, this team was coming off a disappointing 6-10 finish in 2020.
Mike McCarthy came over to Dallas in 2020 after a year away from the game. He spent 13 seasons as the head coach of the Green Bay Packers. The Packers posted a 125-77 record in 13 seasons under McCarthy. He also coached the team to a Super Bowl victory in 2010.
Unfortunately for McCarthy, his luck began to run out in Green Bay, and the front office fired him in the middle of the 2018 season.
Any previous success the 58-year-old enjoyed with another franchise means nothing when it comes to the Dallas Cowboys. His first season in Big D was a major disappointment. Dak Prescott's injury was a crushing blow, but McCarthy could not rally the troops.
Dallas has turned things around in the head coach's second campaign, but it's not necessarily because of him. McCarthy's judgment has come into question on several occasions. Whether it's poor clock management or leaving his starters in during a blowout loss to the Denver Broncos, head-scratching decisions happen far too often.
The declaration of victory could turn out to be the latest blunder. The Cowboys are the better team, sure. However, the way the 2021 season is going, anything can happen. Mike McCarthy hasn't proven anything in Dallas yet.
If Dallas doesn't make a run, Jerry Jones may consider a coaching change
Now that Mike McCarthy has put the confident energy in the air, the Dallas Cowboys better go out and actually defeat the Washington Football Team. Otherwise, he'll look like a fool.
Even though it's just one game, the implications of a loss could extend further as the season progresses. Washington is currently two games back from the Cowboys in the division. A win over Dallas closes the gap even more.
McCarthy was away from his team for 10 days because he tested positive for coronavirus (COVID-19). Then, he delivers a declaration that he can't fully guarantee while standing on the sidelines. The players must go out and perform, not him, regardless of how good a game he coaches.
Dallas hasn't looked great in recent weeks. The Cowboys dropped two straight games to the Kansas City Chiefs and Las Vegas Raiders. They got off the snide in Week 13 but still didn't run roughshod over a hobbled Saints team.
This version of the Cowboys undoubtedly looks much better than the 2020 team. However, 8-4 proves nothing. McCarthy's squad needs to show it can win the big games. Washington will present such a test.
Mike McCarthy should tread lightly with the guarantees because he and his team still have work to do.
Jerry Jones and the front office expect to compete for a Super Bowl. The Cowboys' head coach is better off letting the pads do the talking in this one.
All stats courtesy of Pro Football Reference.