Mike McCarthy Just Did His Best Bill Belichick Impression With the Cowboys
There is a lot of pressure on Mike McCarthy even though it's only his first year in his new job. Not only is he the head coach of the Dallas Cowboys, but his team is very, very talented with guys like Dak Prescott, Ezekiel Elliott, Amari Cooper, and others. If you want to have a lot of success, though, why not take a page from the greatest coach of all-time's playbook? McCarthy did just that as he recently did his best Bill Belichick impression.
Bill Belichick has a history of finding loopholes in NFL rules
We all know that the New England Patriots have either found ways around the rules, or have actually broken them, for years. Bill Belichick is the king of walking that thin line. 
According to USA Today's For The Win, last season, while leading the New York Jets 33-0, the Patriots let the play clock run out for a delay of game penalty. The penalty ultimately got declined. After that, though, it appeared that the Patriots' Brandon Bolden intentionally jumped for a false start with one second left on the play clock. This led to the clock continuing to run. 
The rule stated that any penalty committed on fourth down with less than five minutes left would cause the clock to continue running. It was written to prevent teams from committing a small penalty to stop the clock and give themselves time to put together a fourth-down play. Belichick, however, figured out a way to use it to his advantage.
Additionally, during the 2014 playoffs, the Patriots confused the Ravens when they had running back Shane Vereen line up in the slot and look like a receiver after actually telling the referee that he was an ineligible receiver, according to CBS Sports. Then, once the ball was snapped, Vereen ran backward, and the ball got thrown to tight end Michael Hoomanawanui, who appeared just to be the left tackle but was actually an eligible receiver.
Belichick has figured out ways around the rules for years.
Mike McCarthy had the Dallas Cowboys practice with no numbers
The Dallas Cowboys recently had a practice that was televised. However, according to Sports Illustrated, the players just wore blue and white jerseys that had no identifying marks.
Mike McCarthy went on to say this about the reasoning, "A competitive advantage and disadvantage."
He continued.
"With the fact that we were televising the practice here, we would be exposing our younger players to an evaluation process (on film) that the other teams really are not exposing their team to," McCarthy said, according to Sports Illustrated. "That was the reason behind going with the white and blue shirts this evening."
So, is this legal? Yes, kind of.
McCarthy found a loophole in the NFL rules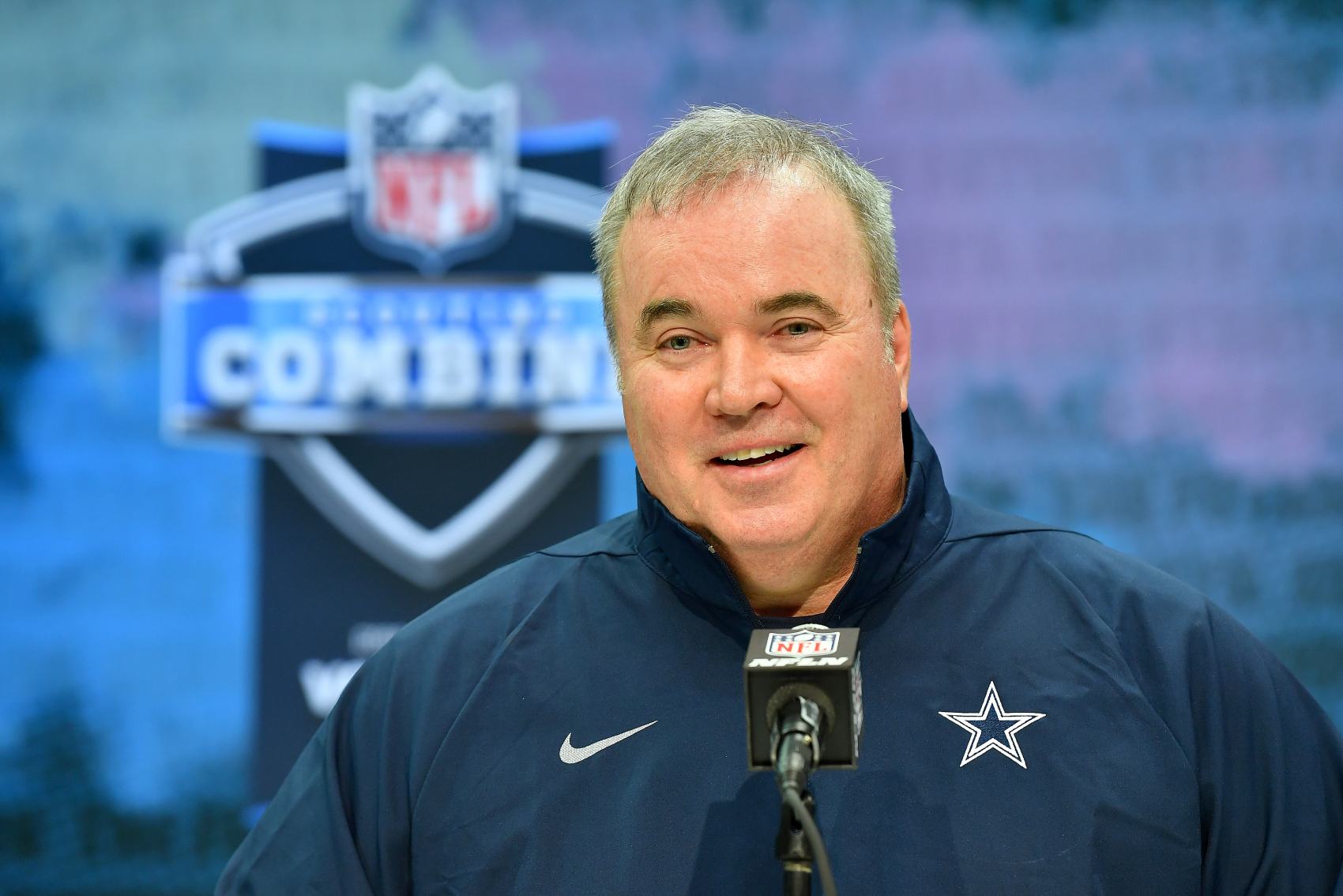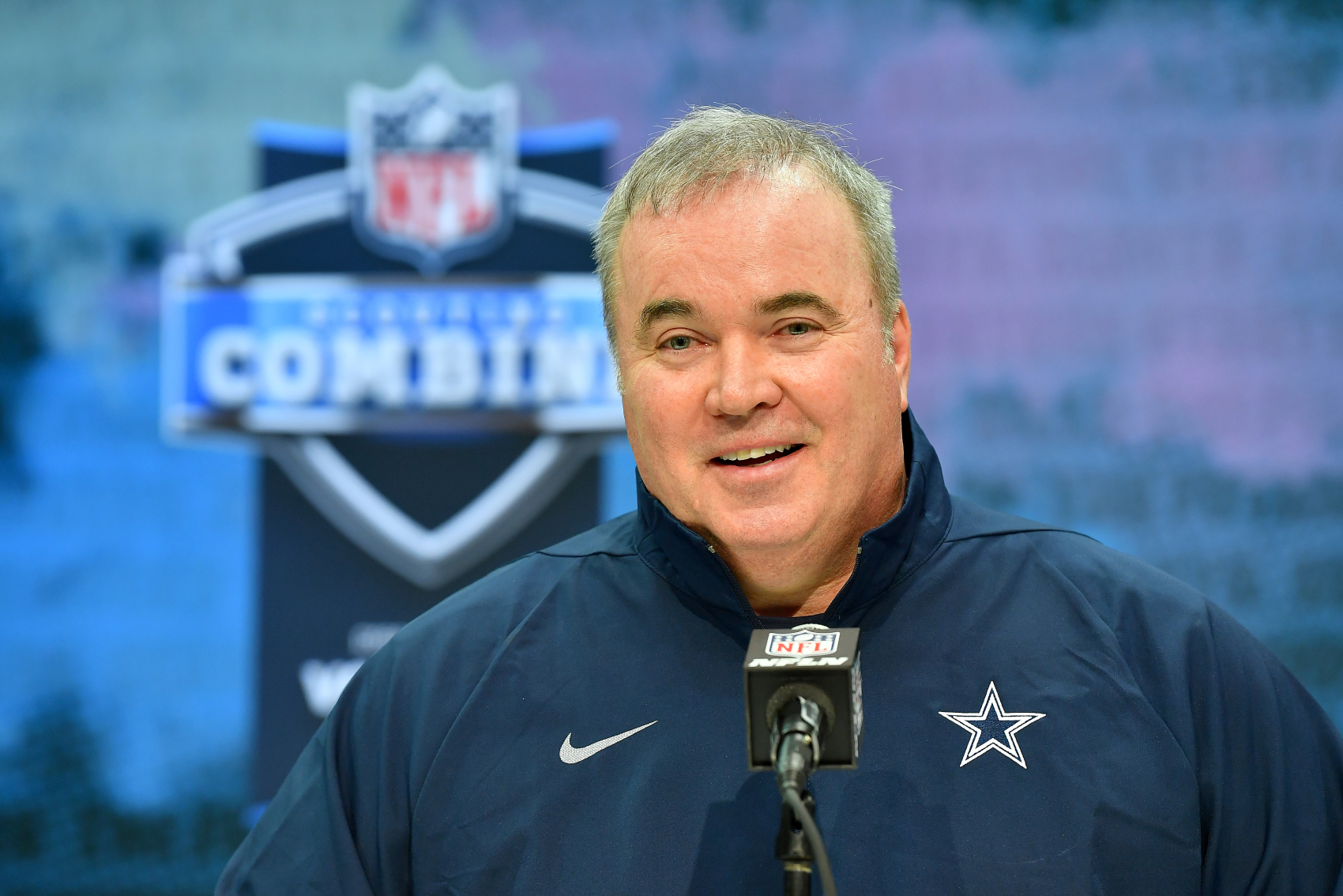 Doing this is apparently illegal, according to Sports Illustrated. However, according to NFL Network's Jane Slater, McCarthy found a loophole.
Because of COVID-19 affecting this season, and there being condensed camps, the deadline to comply with jersey numbers this year is Sept. 7. Slater also reported that not every NFL team was aware of this.
What's funny is that this is something that Belichick has done in the past. He had his teams practice without numbers in the summer. However, the NFL ultimately made a rule that required all players to wear numbers while on the field for OTAs and mandatory minicamps, according to ProFootballTalk. The only reason McCarthy is getting away with this is because of the different deadline for this season due to COVID-19.
So, McCarthy didn't just imitate Belichick by finding a loophole, but he literally did something that Belichick used to do.
The Dallas Cowboys have one of the most talented teams in the NFL. Now, they also have a coach that pays attention to detail.