Mike Norvell's Sticky Situation Just Set the Stage for a Rough Tenure at Florida State
Mike Norvell found himself in quite the kerfuffle before he even coached his first game at Florida State.
Norvell, who Florida State hired from Memphis in December, landed in an internet controversy about his conversations with players amid current events.
Florida State hasn't won a national championship since Jameis Winston tossed touchdowns left and right. Mike Norvell's recent situation potentially sets a precedent that could keep the national championship trophy far away from Tallahassee if it's not corrected.
Florida State hired Mike Norvell in December
RELATED: Former 'Last Chance U' Star John Franklin III Has Bright Future With Buccaneers
Before his coaching days, Mike Norvell had an excellent playing career at the University of Central Arkansas. Norvell's 213 receptions set a record at the FCS school.
Norvell was only 34 years old when Memphis hired in December 2015. The age didn't hold him back, though; Norvell went 38-15 in four seasons with the Tigers.
Florida State needed an accomplished coach after the Willie Taggart era ended in failure last November. Enter Norvell, whose Tigers went 12-1 last year before Norvell left for Tallahassee.
Florida State has an 18-20 record over the last three seasons.
Norvell found himself in a sticky situation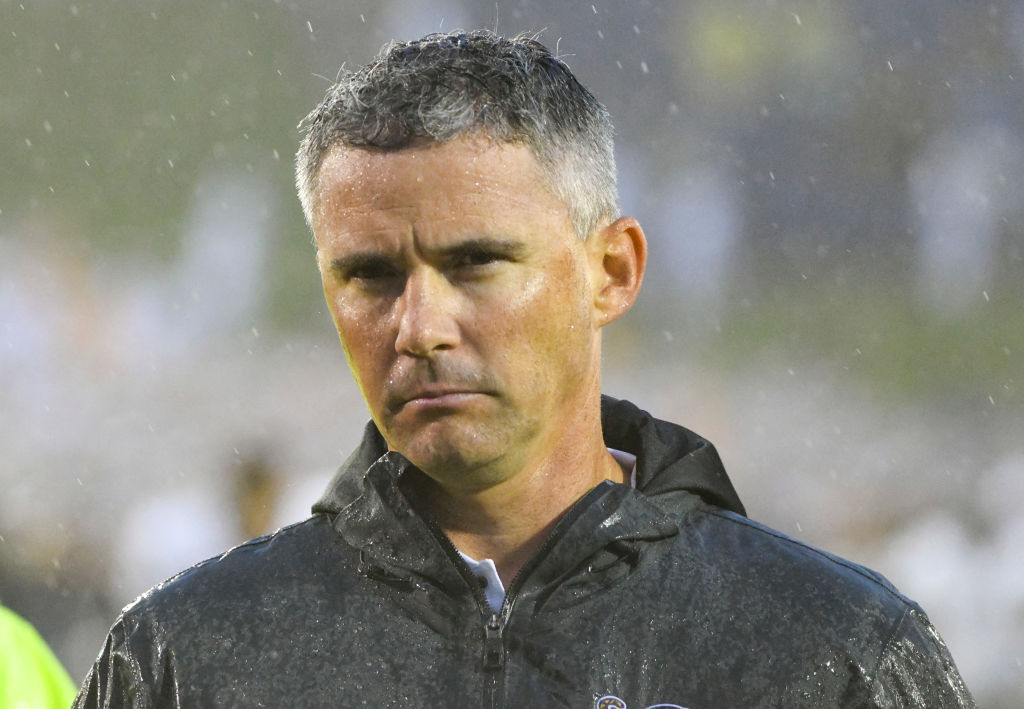 RELATED: Where Is Former 'Last Chance U' Quarterback De'Andre Johnson Now?
Mike Norvell became the latest notable name in sports to find himself in controversy about ongoing unrest after the death of George Floyd, an African American man in Minnesota.
Norvell issued a statement to The Athletic saying he spoke with "every" player individually about recent events. Numerous Seminoles players, including defensive tackle Marvin Wilson, publicly accused Norvell of lying about those conversations.
Hours after Florida State players openly said they would protest and sit out workouts, Norvell issued a statement through the school apologizing for his word choice.
Norvell also provided media members with the exact text message he sent to his players. Each text addressed the player by nme but with the same message.
Among Norvell's takeaways was that "it was a mistake to use the word 'every.'" Next on his list should be concern about players ripping him on social media instead of addressing the situation as a team.
Mike Norvell and Florida State should be worried about the precedents set
RELATED: Ernie Sims Made $18 Million in the NFL and Could Soon Be a Rich College Coach
No one is saying Marvin Wilson should not have spoken out for what he believes in. But should Florida State players have addressed the issues internally instead of it spreading like wildfire on social media?
Florida State needs to ask themselves this as an athletic department and as a university: If multiple players are willing to call Norvell out over perceived miscommunication, what will they do if the on-field results aren't there this fall?
Florida State is coming off a disappointing two-year stretch under Willie Taggart, who landed a cushy job at Florida Atlantic weeks after the Seminoles absorbed millions of dollars in buyout money.
There is a sense of urgency within Florida State's program not seen or felt in years. Not only do the Seminoles need to win games as soon as possible, but they need to do so under Norvell so they can avoid another buyout situation.
Players clearly aren't afraid to call coaches out, whether its future Hall of Famers like Dabo Swinney or new coaches like Mike Norvell. That activism carries a negative connotation to it, though.
What will happen if the Seminoles get off to another slow start, or if players aren't receiving the playing time they think they should? Will they take to social media again and criticize Norvell, or will they try addressing it within the team instead of in the public eye?
Florida State clearly needs to address its leftover cultural issues, ideally sooner rather than later.
The 2020 season is seven years since Florida State's last national title. If Mike Norvell fails to run his team properly, that title drought could hit a decade with ease.