Mike Tyson: Calling Me Old Doesn't Even Make Sense
Mike Tyson hasn't fought professionally in over 15 years. On top of this, he was considered old for the sport in 2005 — already on a significant downturn in his career. That isn't stopping him from participating in a strange comeback fight against fellow aging star Roy Jones Jr. in November. Just don't tell Tyson that. According to the boxer, he's still got a lot to give.
Mike Tyson's life away from boxing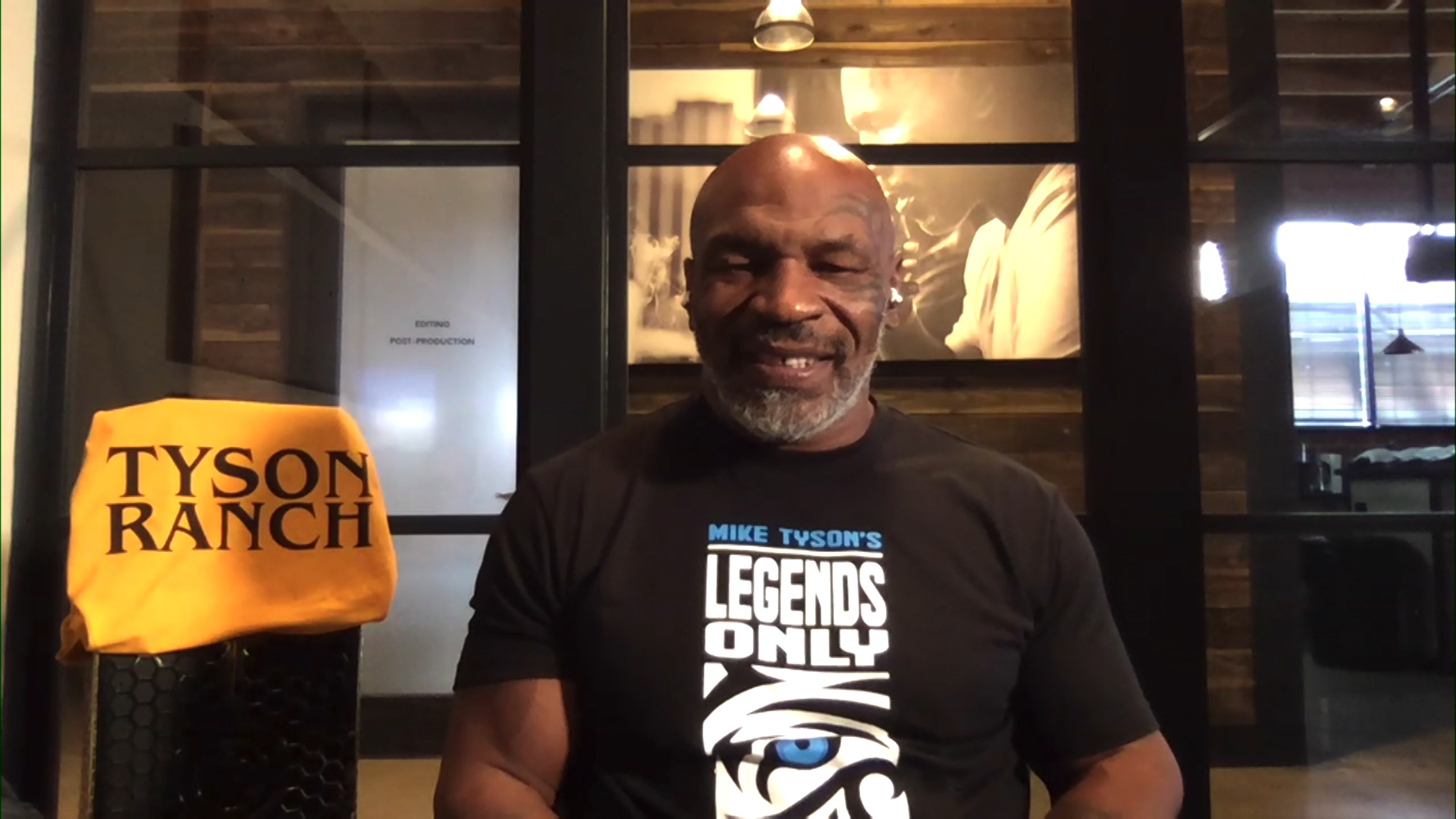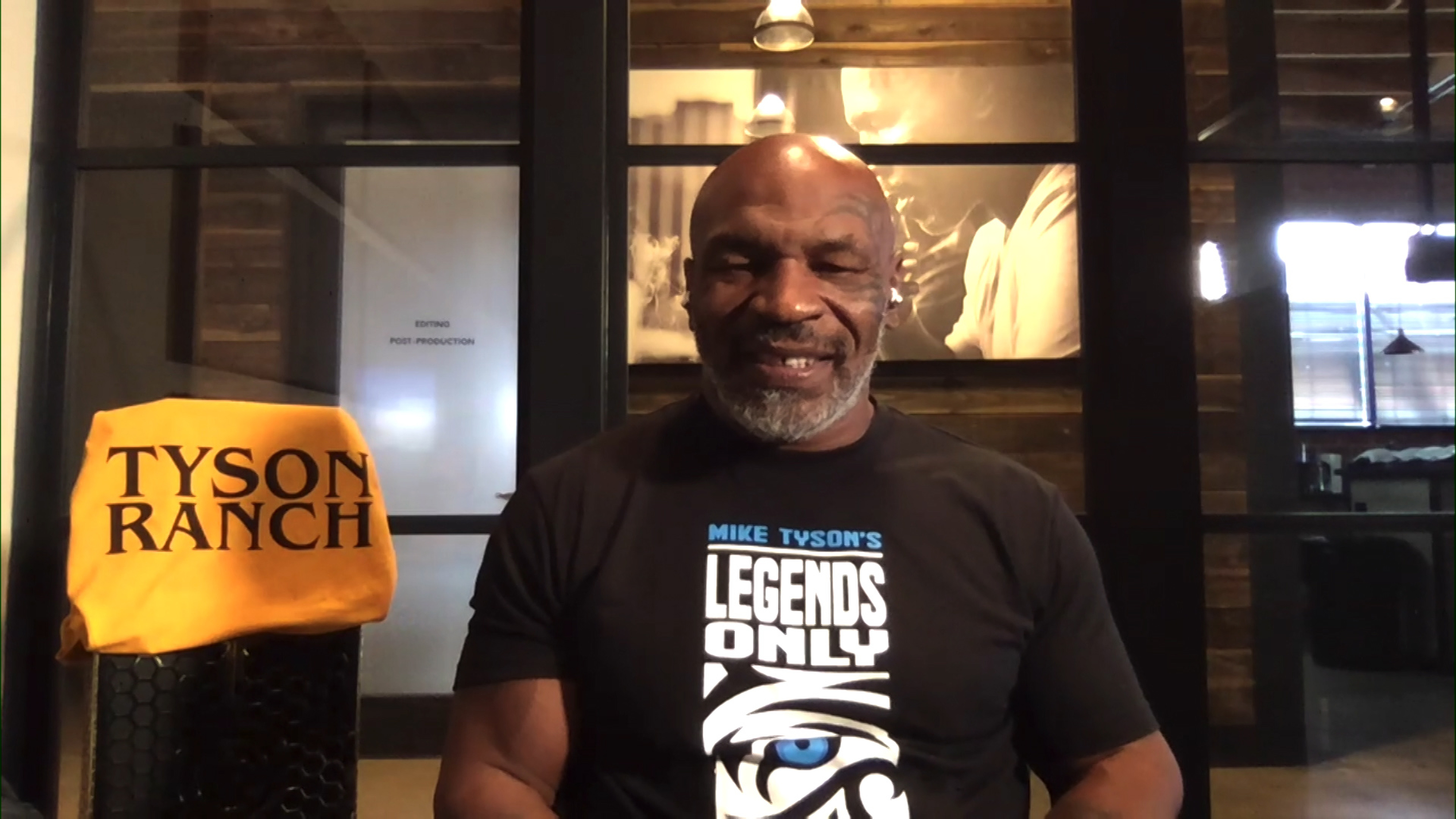 Tyson's life after his last bout has been a strange journey. For years after, he was a man who was just as known for his antics as he was for his domination. However, society got a glimpse of a new Tyson. Gone were the violent threats and strange rants. He was a more philosophical fighter who was prone to self-deprecation. 
In, perhaps, the most remarkable comeback of his career, however, Tyson came back into the mainstream not in the ring but on the silver screen. His appearance in the hit Hangover franchise showed a man who was just as much an entertainer as he was a boxer. In the years since Tyson has become a popular public speaker and a gentler soul. 
While none of this absolves his past behavior, Tyson owned his past mistakes and let it be known that he was a changed man. Now, he's taking that persona back to the boxing ring. 
Mike Tyson's 2020 comeback 
Tyson had a tumultuous boxing career within months of his debut. His talent as one of the most feared heavyweight boxers of all time is undeniable. But his out-of-the-ring antics was an issue in more ways than one. However, that is behind him, and Tyson isn't treating this as anything but a typical fight. He spoke to Jim Gray at Westwood One in preparation. 
"It's coming along. I just finished boxing six rounds, and I got about a month to go," Tyson said. "This is a good moment in my life. I need to do this." However, when Gray asked Tyson about fighting as an "old guy," Tyson fought back in proper Tyson form. 
"That's just what you said, 'Old guy,'" Tyson rebuked. "That word don't even make sense. 'Old.' It's just a new time. A new thinking period in our lives. This is what we want to do. Sometimes the gods of war, they revive you and say, 'You have to do more.' Now, I wouldn't do it if I didn't prepare for this. I boxed people to see if I'm able to do this stuff. So I can do this stuff." 
When Gray asked Tyson whether this would lead to sanctioned title bouts, he did not completely rule out a return to the ring in a more official capacity than his exhibition. "That would be a novelty," Tyson said. "Matching my skills, now, against the best heavyweight in the world. That would be mind-boggling."
However, for the time being, Tyson's comeback is heavy on the novelty and less about the title fights. However, whatever happens, when he faces off against Jones Jr., Tyson's fight is sure to be an interesting one for fans, both old and young. 
How can I watch the fight? 
The entire fight is a strange ordeal. Not only does it have two former superstars of the sport fighting in their fifties, reports CBS Sports, but its undercard includes YouTubers, retired NBA stars, and several promising up-and-comers in what promises to be a memorable ordeal. A live stream of the fight will be held at TysonOnTriller.com and FITE TV at Staples Center. 
What happens when the two take the ring, however, is anybody's guess. Tyson's personality, combined with over 100 years of age between him and his opponent, has no precedent when it comes to big-time fights. However, if you ask Tyson, it is just two veterans going at it just as they would have in their primes.