Mike Tyson Paid $60,000 to Become the Original 'Tiger King'
Mike Tyson's life may not be as crazy as Joe Exotic's, aka Joseph Maldonado-Passage, but it's a close contest. In the middle of all the recent memes and discussions inspired by Netflix's Tiger King: Murder, Mayhem and Madness, the legendary boxer chimed. In a recent Instagram post, Tyson says he's the original Tiger King, since, well, he did own a few tigers once.
Comparing Mike Tyson to Joe Exotic 
In some respects, the two men are kind of similar. Tyson's had a long and crazy career so far, but obviously, Maldonado-Passage is on a different level. Tyson never owned a zoo, but he did start a weed ranch after retiring from boxing. On top of that, both men have a criminal history.
Tyson grew up poor and he quickly got involved with gangs. Maldonado-Passage, on the other hand, is currently spending time in prison after trying to hire someone to kill his rival, Carole Baskin. Tyson also spent time in prison. He served three years after being convicted of rape in 1992.
Furthermore, both men are open about their sexuality. Maldonado-Passage is openly gay. While Tyson isn't gay, he's been open about his sex life. For example, while serving time in prison, Tyson claimed he'd have sex with many women who'd visit him. During his time in prison, he also became the "Original Tiger King."
Tyson bought a tiger in prison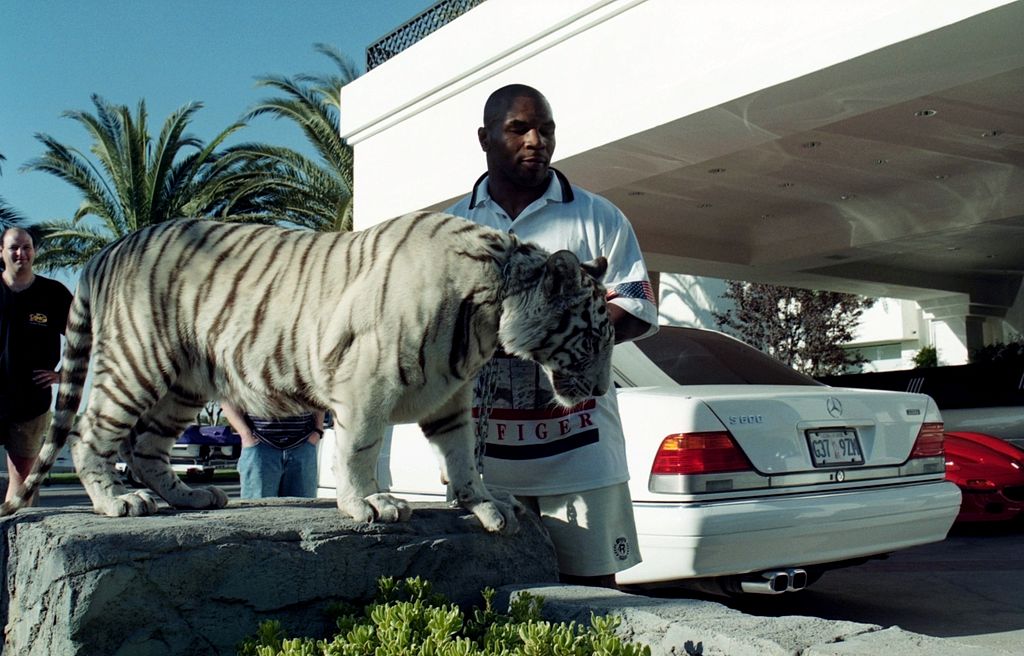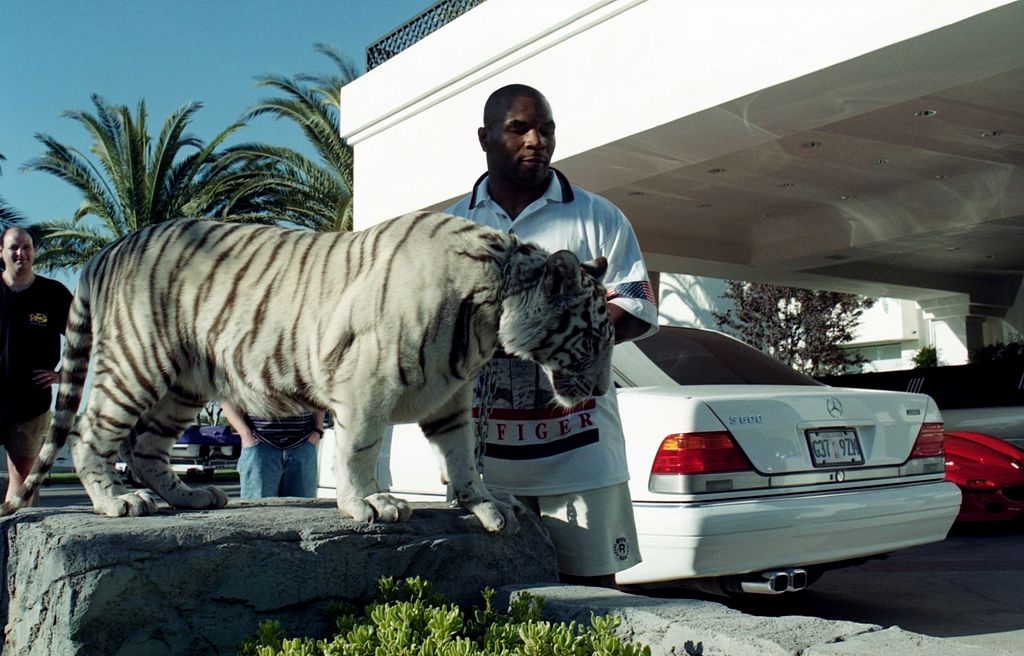 According to USA Today, one day during his prison sentence in the '90s, Tyson was talking to his car dealer about buying a car from a mutual friend. His car dealer said that if their mutual friend couldn't pay for the cars he had, then he'd have to sell those vehicles and buy some horses instead.
Tyson was immediately interested. He didn't know people could trade cars for horses. Then, his car dealer said people can trade cars for exotic pets, such as cougars, lions, and tigers, too. This is how Tyson ended up buying a tiger while in prison. According to MEAWW, he paid $71,000 for his first tiger, Kenya. This was the first of three tigers Tyson owned and cared for. 
These tigers helped Tyson focus on something other than the destructive path of his life. And arguably, it worked. The boxer was very fond of Kenya, taking care of her for over 16 years. Unfortunately, Tyson was eventually forced to give up Kenya as well as his other tigers.
How Tyson lost his tigers
Taking care of tigers is not a cheap job. It's not known how much money Tyson spent on Kenya and his other tigers, but it must've been significant. The boxer had a lot of money troubles too, so the money he spent on his tigers may have contributed to his financial hardships.
On top of that, as talkSPORT reports, Tyson paid $250,000 to a trespasser who got bit by Kenya. This large payment also likely hurt his bank account. That said, Tyson loved his tigers; he didn't want to give them up without a fight. But, hurting someone was the last straw. 
It didn't help that Kenya was getting old. At 16, her body wasn't doing too well, especially in terms of her eyes and brain. So, after this incident with a trespasser, Tyson decided to give Kenya away. Still, as his posts on social media show, he still loves the tigers he owned.