Mike Tyson's Deadliest Knockouts Will Leave Your Jaw on the Floor
Boxing is about as far away from a gentle, non-contact sport as you can get. Broken noses and swollen eyes are par for the course. It's called the "sweet science," and for many fighters, boxing is an elegant sport of skill and strategy. Other fighters, however, have a reputation for being brutal. Take Mike Tyson for example.
He was known for three things: being the youngest heavyweight champion ever, having a troubled personal life, and serving up some of the deadliest, most jaw-dropping knockouts ever. Today we're going to look at three of "Iron Mike's" most brutal fights.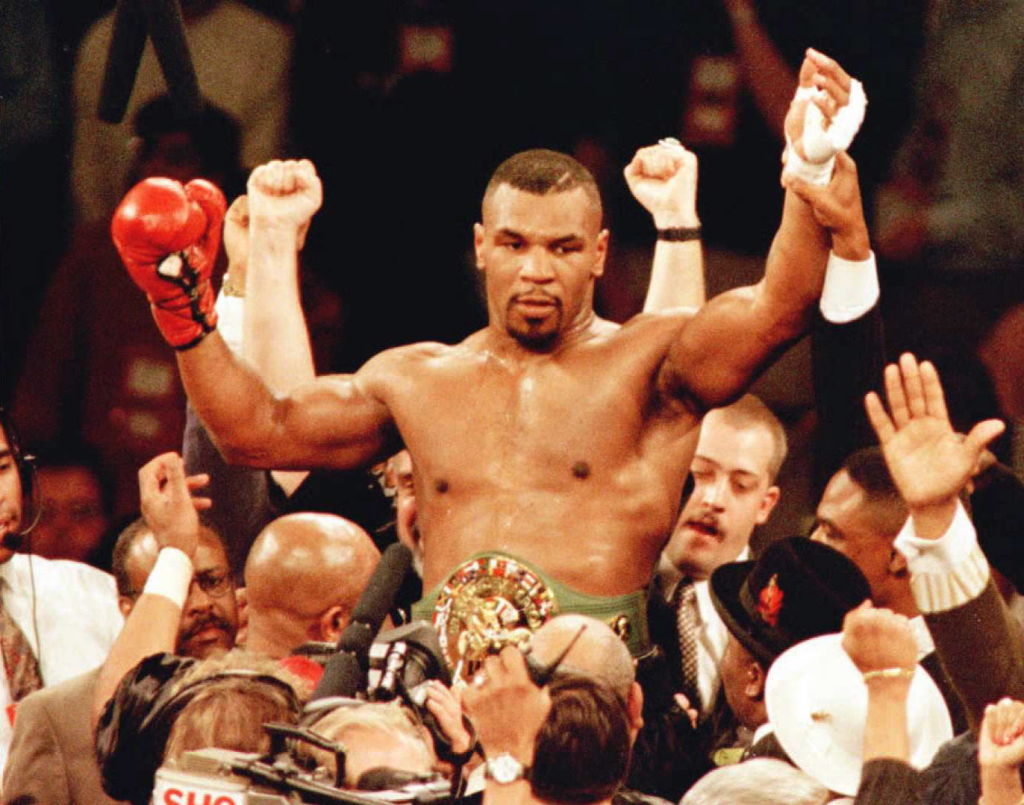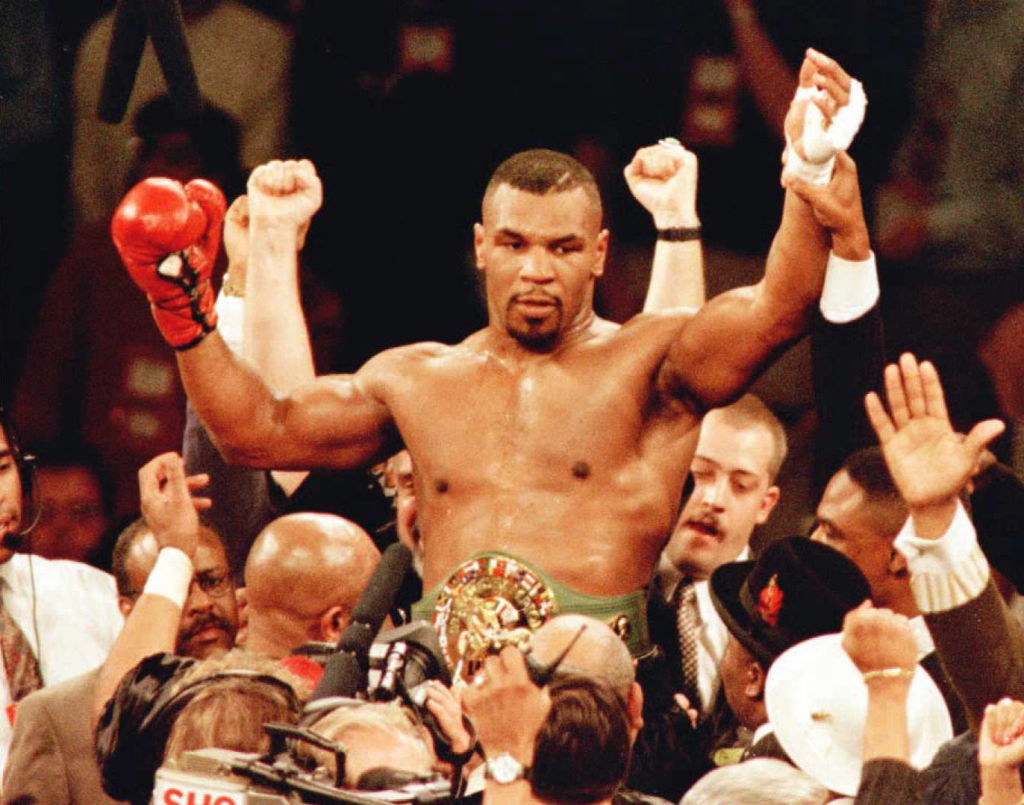 Trevor Berbick last for at least one round
In 1986, the WBC, WBA, and IBF created a joint tournament with the goal of establishing a unified and undisputed heavyweight champion. During the course of the tournament, Tyson and Trevor Berbick met in a bloody, face-to-face battle. The only way to describe the fight: A hurricane. 
In all fairness, Berbick lasted until the second round, which is saying a lot for a Tyson fight, but his back was against the ropes the entire time. Berbick tried to establish early dominance in the first round, but Tyson slipped all of Berbick's jabs and closed the distance, hitting him with a series of big right hands. Berbick's size didn't matter at all. Tyson moved inside, and knocked him senseless.
Eventually, Tyson hit Berbick with a huge right hand to the body, followed by an uppercut to the head at the end of the second round. Berbick went down and proceeded to flop around like a fish every time he would try to stand.   
Michael Spinks was no match
As of June 27th, 1988 Michael Spinks had never been knocked down in a professional fight. Spinks was considered the lineal champion at the time, versus Tyson who held all three belts from the major sanctioning organizations. By the end of the night, however, there would be no further doubt. 
The fight lasted all of 91 seconds. Right before the coup de grâce, Tyson hit Spinks with a huge right uppercut that landed on his body. The hit took the wind out of Spink's sails and sent him to the mat for the first time in his professional career. He quickly recovered, but the next uppercut sent him sprawling on the mat, and the fight was over. 
Marvis Frazier never stood a chance against Mike Tyson
On July 26, 1986, Tyson met Marvis Frazier, son of legendary boxer Joe Frazier. This fight easily ranks as Tyson's number one most vicious, head-rattling knockout ever. 
It was still early in Tyson's career. He was 24-0, and ranked no. 2 in the WBC's heavyweight rankings. The night that he met Frazier, Tyson would set a career record. It took him all of 30 seconds to knock his opponent out in a most brutal fashion. 
Tyson came out of the gate with a flurry of jabs. It took only a matter of seconds before he'd pushed Frazier up into the corner with his back against the ropes. Then Tyson unleashed two quick uppercuts in rapid succession.
Both hit their mark, and Frazier was asleep on his feet. As his opponent fell to the canvas with his legs buckled awkwardly beneath him, Tyson followed him to the mat with a series of additional jabs.
Referee Joe Cortez stopped the fight even as Frazier lay sprawled in one of the most awkward positions in all of boxing history with his legs beneath him in a half-kneel.  
Mike Tyson: the baddest man on earth
Tyson might not have had the calmest, most scandal-free life outside the ring, but inside the ring his speed, skill, and power were the perfect mix of poetry and violence. It's hard to narrow it down to just three incredible knockouts. And when the champ still looks this scary at 53, it's easy to see why. Mike Tyson will forever be known as one of the best knockout artists in the sport.