Miles Bridges Follows 1 Rule for Saving and Spending His $10 Million Net Worth
The Charlotte Hornets have long struggled to mount a legitimate threat to the NBA. Among the bright spots lately is small forward Miles Bridges, who made strides toward becoming a reliable franchise player in his sophomore season. Players don't always recover from a difficult start in the NBA, but the 22-year-old Flint, Michigan native showed the maturity to take his development in stride.
That mature mindset apparently applies to his finances, as well. With millions already in the bank and more guaranteed across three years, it looks like the kid's going to be all right regardless of the direction his basketball career takes him. All it takes, according to Bridges, is following one unbreakable rule.
How Miles Bridges earned his $10 million contract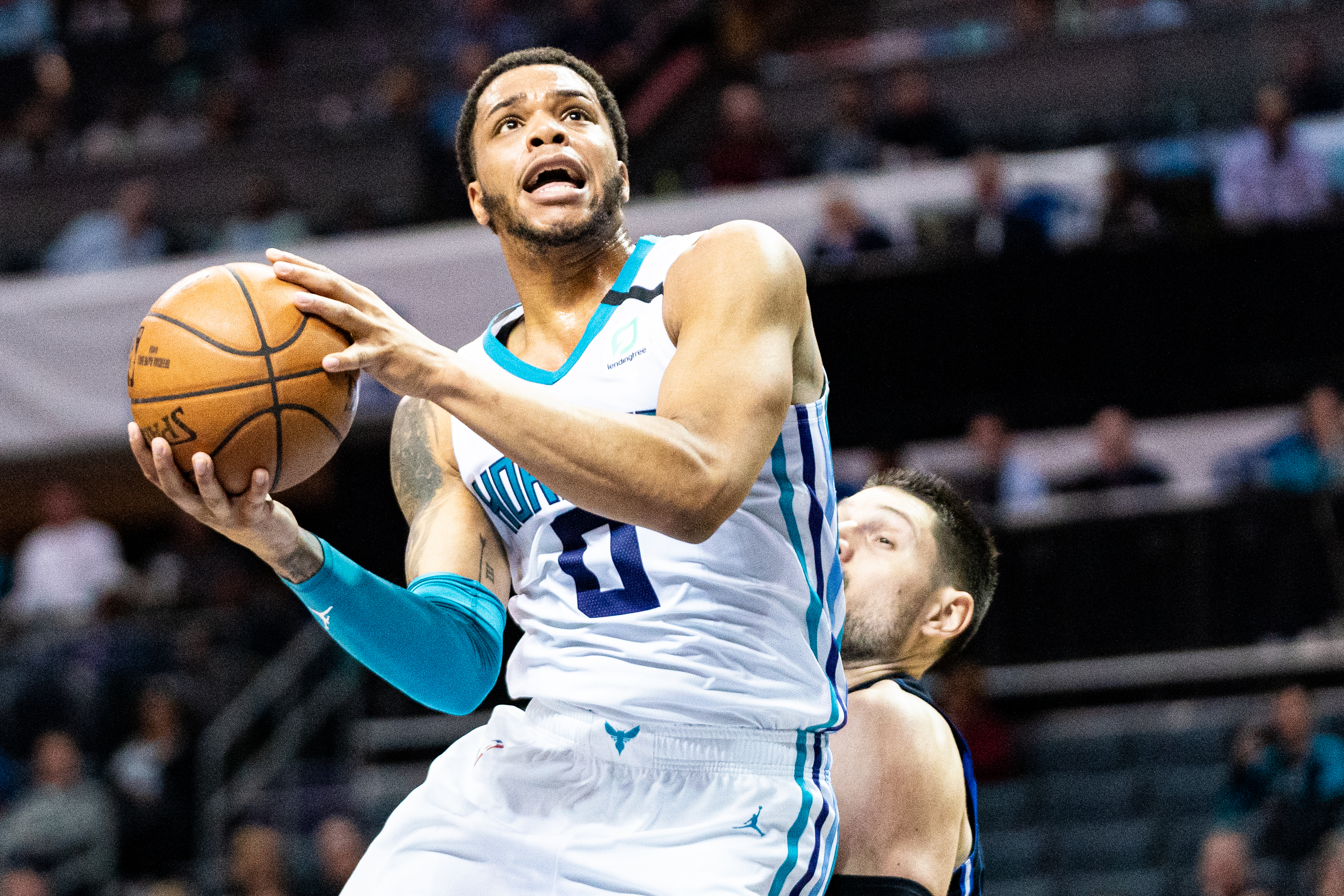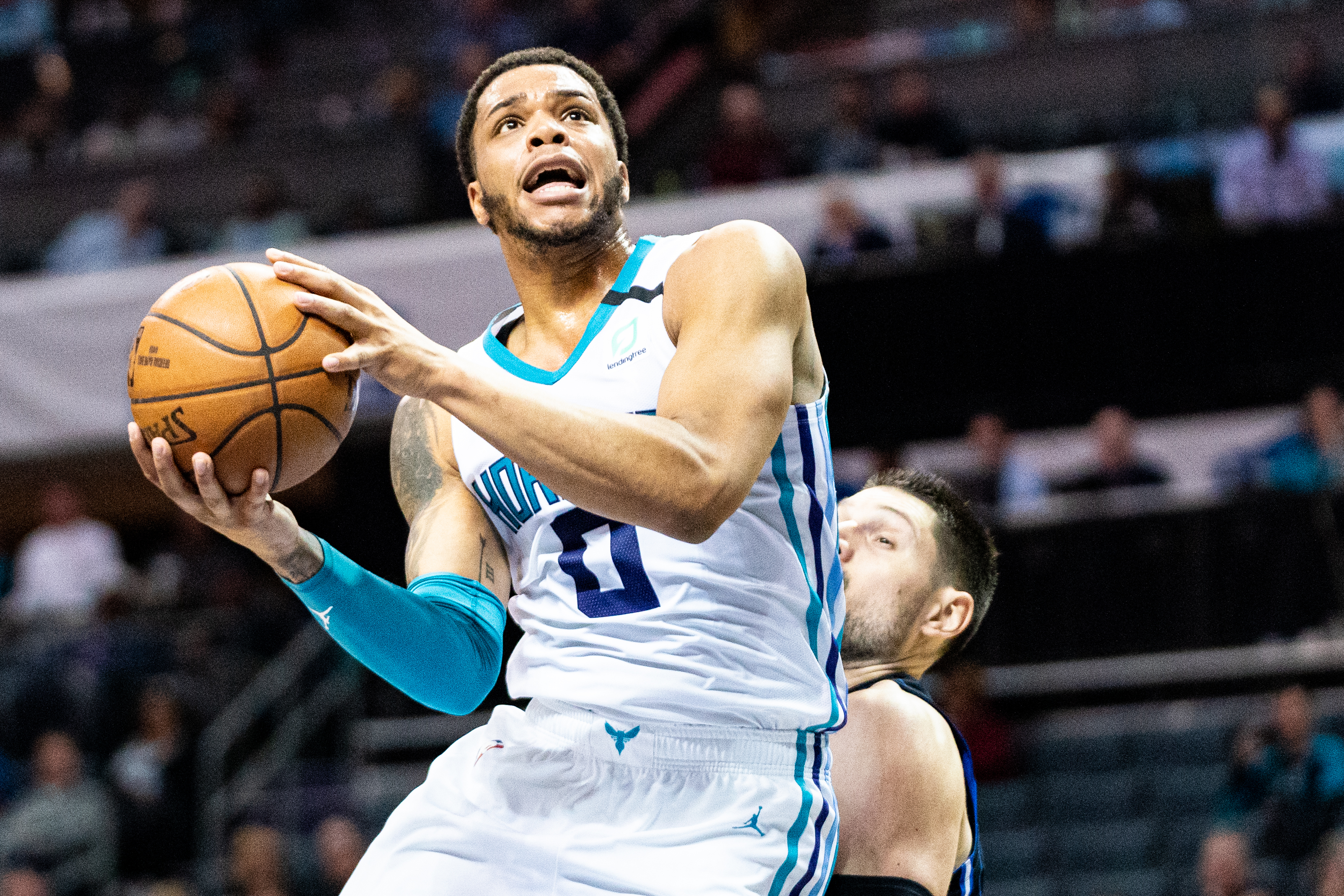 Outside of winning the lottery or inheriting an estate, one rarely goes from impoverished to millionaire without a long journey to get there. Despite being in his early 20s, Bridges still had a long, difficult path to his three-year $10,896,360 contract, details Sportrac. He came up practicing at the local YMCA, eventually getting him an offer to attend Flint Southwestern Academy to focus on basketball.
Now at a school where he could be seen, he worked harder than ever, as Mlive reports. It got him noticed once more, now by Huntington Prep in West Virginia. It meant essentially living and breathing basketball and his studies. Without his friends or family, he pushed hard enough to become a top prospect, earning a scholarship spot with Michigan State.
Two years in, Bridges clearly a breakout player. With head coach Tom Izzo's blessing, as ESPN reports, he declared eligibility for the NBA. He landed with the Hornets, right at a transitionary time. Superstar point guard Kemba Walker was on his way out the door, free agency calling. It was up to fresh faces like Bridges to make something of the team.
The first year was something of a botch for Bridges. He was clearly an undercooked player, as rookies often are, but he refused to write it off as simple growing pains. "I played like ass all year. I don't deserve to be on any team. Next year will be different," Bridges candidly tweeted after he missed out on a selection to the All-Rookie team in 2019. The Hornets were less hard on him, making a bet that he'd become the player they projected at some point over the next three years.
Bridges' one rule for wealth management as a new millionaire
While Bridges struggled with his self-image during his rookie year, he also had to cope with his newfound wealth. He faced the crossroads every pro athlete at his level must consider. Should he bet on himself and spend freely, expecting his future to be sound? Or should he hedge his bets and behave as though his first contract could be his last?
Bridges told GQ Sports that he falls firmly in the latter category. He has "one rule" for managing his wealth: Save or invest 80%, spend no more than 20%. Once his career is over, he can figure it out from there.
What Bridges did with his free-to-spend cash
So once that first cool million rolled in, how did Bridges spend it? First thing's first, yeah, he did blow some cash on the fun stuff. Who in their right mind wouldn't? He made sure to snag a Rolex for $30,000, and dropped another $60,000 on chains. After that, much of the rest went to more grounded concerns.
He spent $200,000 on a home for his mother, conveniently located about 20-30 minutes away from his own home — to keep drop-in visits to a minimum, of course. Then he bought his girlfriend an Audi, taking up $50,000. For himself, he went with a $100,000 Range Rover, as he heard it was the absolute safest vehicle for his son to ride in the back seat of. Finally, he put up $600,000 for his biggest purchase, a home in Charlotte for himself. With a new daughter to go with his son, he'll need the space!