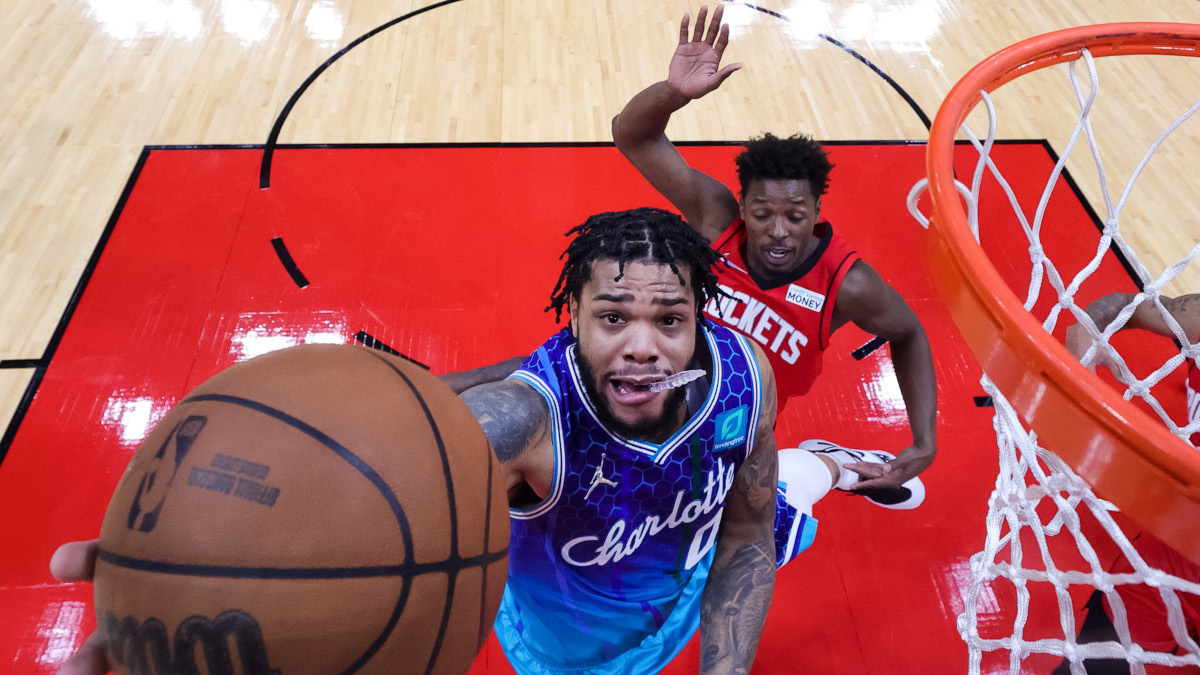 Miles Bridges Keeps Upping the Ante Against Michael Jordan After Not Getting a Rookie Extension From Charlotte Hornets
The Charlotte Hornets didn't extend Miles Bridges' rookie contract last offseason. Bridges is going to make the Hornets pay for that decision with his breakout campaign.
The Charlotte Hornets chose not to offer a rookie extension to Miles Bridges before the October deadline. Bridges is making sure team governor Michael Jordan and the Hornets will regret that decision come July when he becomes a restricted free agent. Bridges is having a monster breakout campaign, capped on Dec. 5 when he powered short-handed Charlotte to a road win over the Atlanta Hawks on a night when the Hornets were down three starters.
Bridges hit the go-ahead 3-pointer with 4:26 remaining in the 130–127 victory, finishing with 32 points on 11-of-15 shooting in 40 minutes. Charlotte improved to 14–11, sixth in the tightly packed Eastern Conference with the win. The Hornets had four players — including starting guards LaMelo Ball and Terry Rozier and center Mason Plumlee — in the NBA's health and safety protocols. The schedule isn't kind, either, as it was the first game of a back-to-back.
Miles Bridges showed signs of improvement in 2020–21
There were hints last season that Miles Bridges was figuring it out. He shot career-highs of 50.3% overall and 40.0% from 3-point range. A part-time starter for the Charlotte Hornets, Bridges averaged 12.7 points, 6.0 rebounds, and 2.2 assists in 29.3 minutes per game. Charlotte reached the play-in tournament, but the Indiana Pacers blew them out in the first game.
Bridges was a full-time starter in 2019–20, his second season. He put up 13.0 points and 5.6 boards in 30.7 minutes a night but was inefficient in the process. He shot 42.4% overall and 33.0% from deep. Efficiency ticked up greatly last season.
But nothing indicated he would make an All-Star push in the final year of his rookie contract.
Bridges was the 12th overall pick in the 2018 NBA Draft out of Michigan State. The Hornets acquired his draft rights and second-round choices in 2020 and 2021 from the Los Angeles Clippers for the rights to point guard Shai Gilgeous-Alexander.
His rookie-scale deal pays him $5.4 million this season. Based on what he's doing, Bridges will be in a new tax bracket in 2022–23.
The improved Miles Bridges has the Charlotte Hornets thinking playoffs
The Charlotte Hornets are one of the surprise teams in the Eastern Conference, and Miles Bridges is a big reason why. He's averaging 20.4 points, 7.3 rebounds, 3.2 assists, 1.3 steals, and 1.0 blocks from the stretch-4 spot. His 4-of-6 performance from 3-point land in the win over the Hawks on Dec. 5 was encouraging, as well.
After a hot start, Bridges had regressed to the mean over the previous 15 games. He made only 28.6% of his 3-point tries over that span and shot 43.8% overall, averaging 17.3 points per game. That came on the heels of 48.2% and 37.1% shooting marks and 24.1 points a night in his first nine games.
It's not unexpected for percentages to drop with increased volume. Bridges averaged 9.4 shots and 4.4 3-pointers per game last season; the numbers this season are 16.1 and 6.7, respectively.
He's played every game so far, logging a team-high 36.4 minutes per game. That seems like a heavy workload in the modern era of the NBA, where load management is a priority.
But coach James Borrego has little choice but to play Bridges a lot. Charlotte is plus-2.7 points per 100 possessions when he's on the floor. They are minus-10.0 without him, the worst of anyone on the roster.
The Charlotte Hornets still have options, but Bridges won't come cheap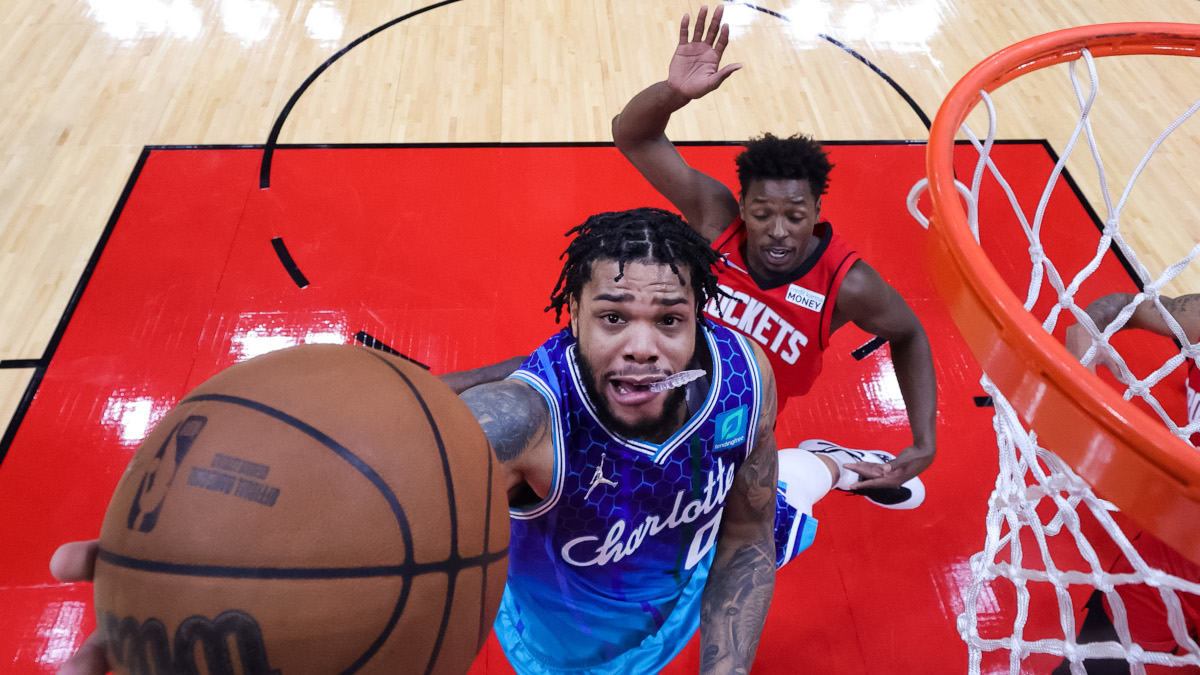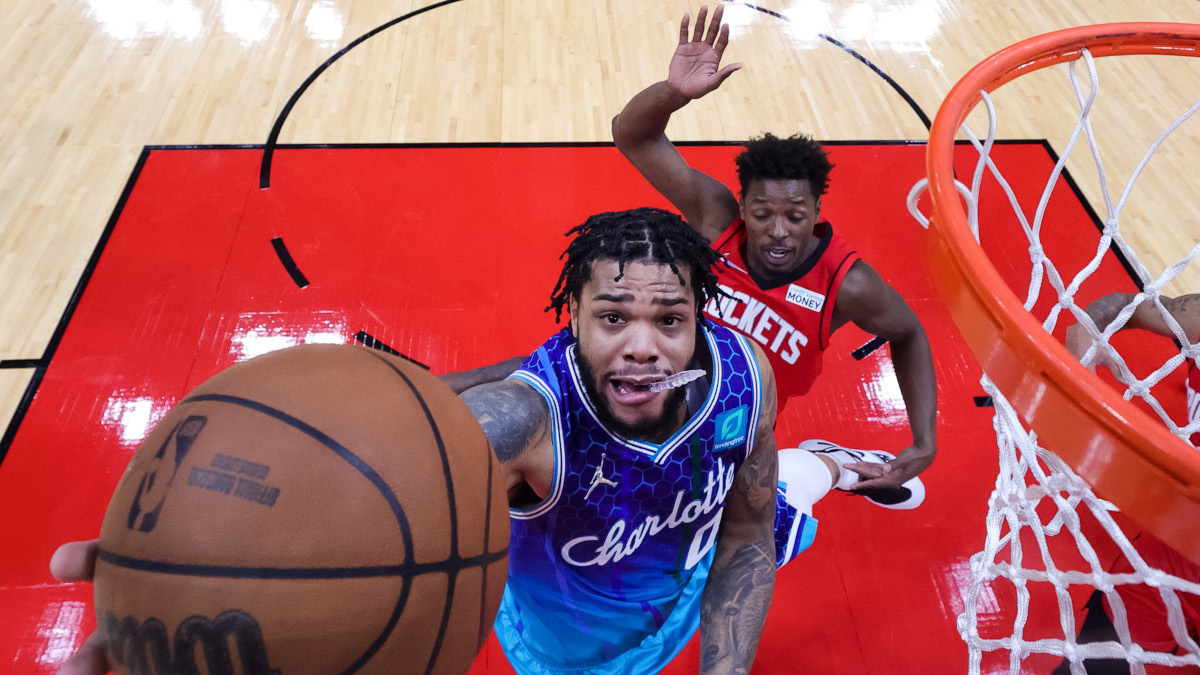 With Miles Bridges emerging as a strong candidate for Most Improved Player honors, the Charlotte Hornets likely face a big decision when free agency opens in July.
A max deal for Bridges would be five years and $172.5 million, the same amount Gilgeous-Alexander received from the Oklahoma City Thunder on his rookie-scale extension. But should Bridges be named All-NBA, it pushes him into supermax territory. Last summer, Luka Dončić of the Dallas Mavericks landed a supermax extension — five years, $207 million.
The qualifying offer for Bridges is $7.5 million to ensure the Hornets retain the right of first refusal. Charlotte has $89.2 million in guaranteed contracts for 2022–23, plus the $8.9 million in dead cap space from the Nicolas Batum buyout. That's a total of $98.1 million on the cap sheet. The projected salary cap for next season is approximately $119 million.
The Hornets also have three non-guaranteed deals for next season (Plumlee at $9.1 million, Ish Smith at $4.7 million, and Nick Richards at $1.8 million). Finally, Jalen McDaniels has a $1.9 million team option. Add those to the mix, and Charlotte's cap number rises to $115.6 million.
Because they hold Bridges' Bird rights, the Hornets can exceed to cap to retain him. The luxury tax threshold projection for 2022–23 is $145 million. The first-year salary figure for Bridges is $29.75 million, assuming a conventional max deal, pushing the Hornets right to the edge of the apron.
Miles Bridges is making the cost of doing business with him increase dramatically with his breakout season. The Charlotte Hornets may rue the day they decided not to get his signature on an extension before he pushed his value further up the scale.
Statistics courtesy of Basketball Reference and NBA.com. Contract information courtesy of Spotrac.