Milwaukee Brewers Veteran Ryan Braun Is Chasing Numerous Milestones in 2020
Even in a shortened MLB 2020 season, Brewers veteran Ryan Braun has a chance at reaching several career milestones.
Braun, the former NL MVP who enjoyed a resurgent 2019 season, is still going strong at 36 years old. The next few months and a 60-game season could be the last we see of Braun in a Milwaukee Brewers uniform.
If the end is indeed near, Braun has a chance to end his career with several milestones. Let's take a look at what the six-time All-Star can achieve in 2020.
Ryan Braun leaves a complicated legacy in Milwaukee
From a statistical point of view, Ryan Braun is among the greatest players in Milwaukee Brewers history. The veteran Braun has a 46.8 career WAR, which is third all-time among behind Hall of Famers Robin Yount (77.3) and Paul Molitor (60.0) in a Brewers uniform.
Braun debuted in 2007 as a third baseman and immediately won NL Rookie of the Year honors. He moved to left field in 2008 and formed a powerful duo — literally — with All-Star first baseman Prince Fielder for the next few years.
Braun's legacy is complicated by his own doing. He admitted to using performance-enhancing drugs during his MVP season in 2011.
Braun served a 65-game suspension in 2013 for his role in the Biogenesis scandal. Although he remained an extremely productive player through 2016, he never regained his popularity or restored his reputation.
Braun is on the verge of 350 home runs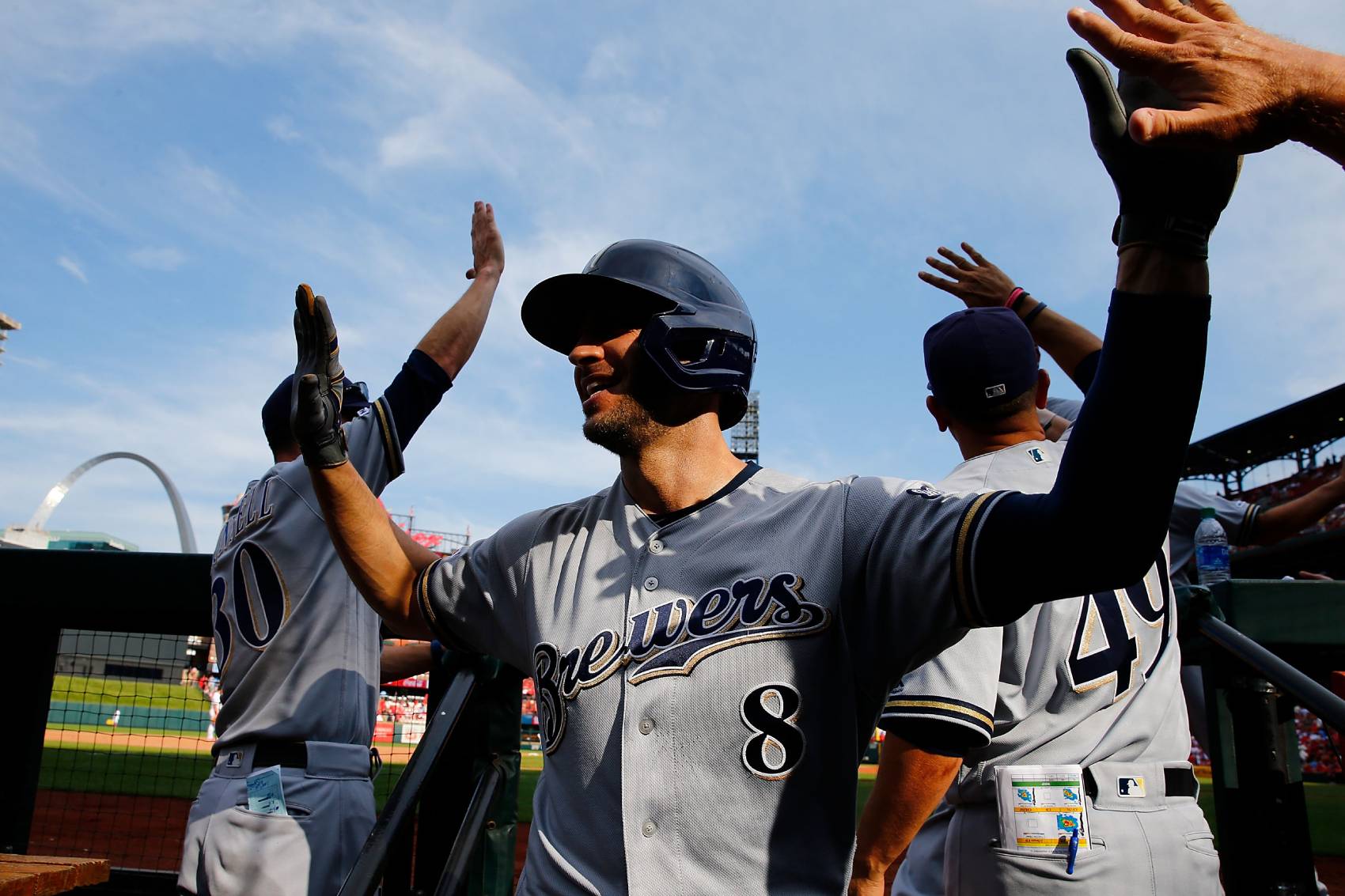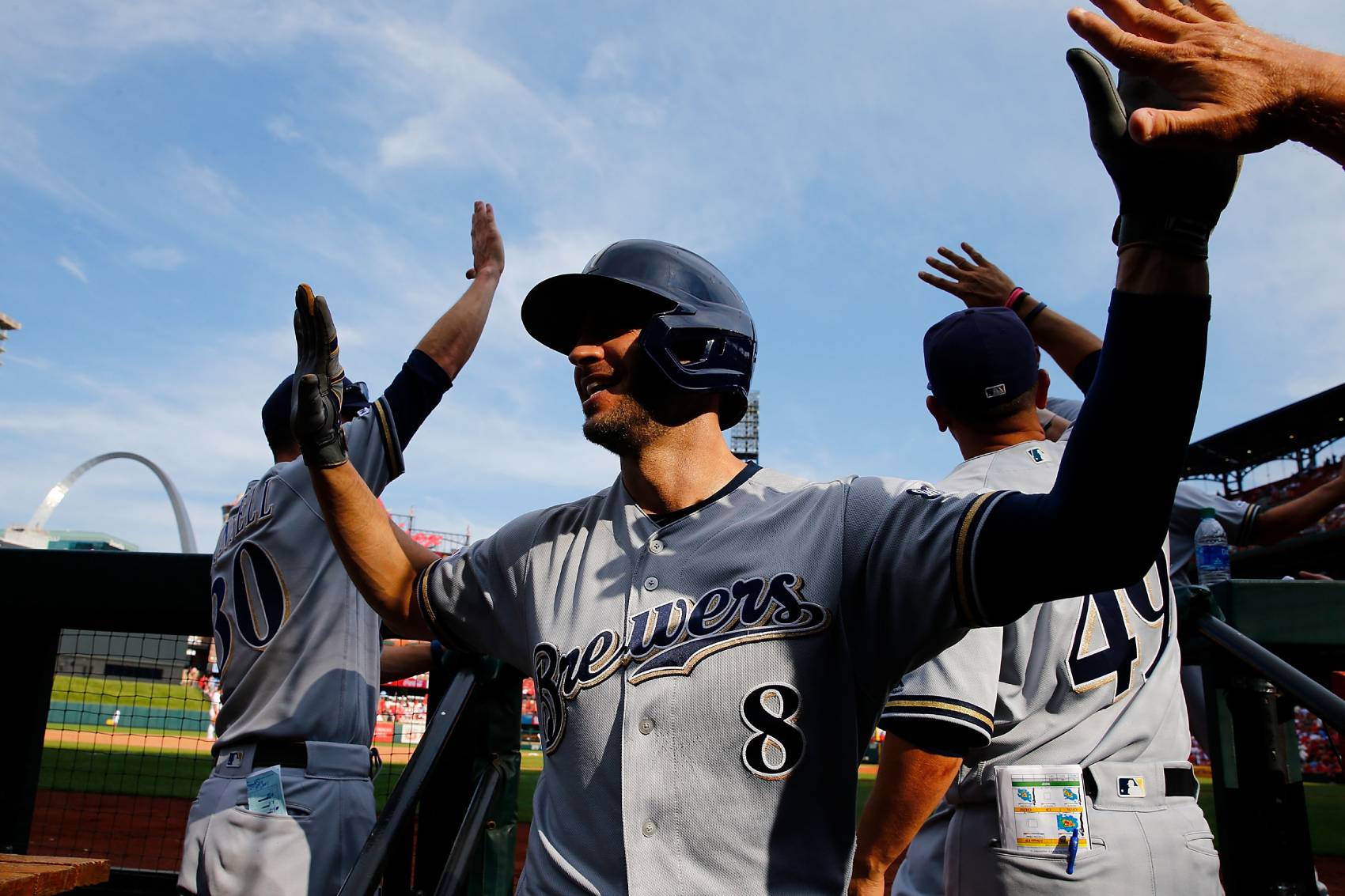 Ryan Braun revived his career with an impressive 2019 season. He hit .285 with 22 home runs, 75 RBIs, 31 doubles, and was worth 1.7 Wins Above Replacement in Baseball-Reference's model.
Those numbers are nowhere near what he provided the Brewers in his prime, but he stepped up when Christian Yelich went down with an injury in September.
Braun hit .271 with four home runs and 18 RBIs in the season's final month, a stretch where the Brewers went 16-4.
All of this is relevant because it drew Braun closer to several milestones. He needs six home runs to reach 350 career bombs.
Only 95 players in baseball's long history have reached that milestone — and 43 are in the Hall of Fame, with others like Albert Pujols and Miguel Cabrera sure to join them when their time comes.
Ryan Braun can reach other milestones this year
A chance at 350 home runs isn't the only milestone Ryan Braun is chasing this year. The former MVP is 67 hits shy of 2,000 for his career.
Although 67 hits in 60 games sounds challenging, Braun is expected to serve as the Brewers' full-time DH. He'll have no shortage of opportunities to hit given the universal DH's arrival.
Braun is also 34 runs shy of reaching 1,100, though that may be tough. Braun scored 70 runs last year in 144 games.
Finally, Braun has a career .298 batting average. Considering Braun had 222 at-bats in his first 60 games last year, he may need some help to reach an even .300.
Given his connections to performance-enhancing drugs, it will be extremely tough for Ryan Braun to make the Hall of Fame when his time comes. But if these are the final weeks in his career, he at least has a chance to go out on the right note.