Milwaukee Bucks Lottery Pick John Henson Went From Starting Alongside Giannis Antetokounmpo to out of the League by 30
The Milwaukee Bucks are still celebrating their NBA Finals victory, their first in 50 years. At the heart of their victory were two All-Stars; Giannis Antetokounmpo and Khris Middleton, who each began their Bucks careers in 2013.
Milwaukee's championship core was always centered around Giannis and Middleton. But there was another player whom the Bucks envisioned as a long-term piece: John Henson, now a 30-year-old free agent, who watched his former teammates win a title without him.
John Henson became an elite shot-blocker as a member of the Milwaukee Bucks' young core
If there was one word that summarized Henson's game coming into the NBA, it was 'defense'. In three years at North Carolina, the 6-foot-9 big man was a two-time ACC Defensive Player of the Year winner. He was also named First-team All-ACC in 2012 and left as the Tar Heels' all-time leader in blocks per game with 2.56.
The Bucks, who went 31-35 the year prior, held the 14th overall pick in the 2012 NBA draft. They took Henson, who averaged only 13.1 minutes per game in his rookie year. However, by season's end, he started a few games and took advantage, the best of which was an outing with 17 points, 25 rebounds, and seven blocks.
In his second year, which was Antetokounmpo's rookie year and Middleton's first year in Milwaukee, Henson's minutes doubled. The defensive specialist set career-highs with 11.1 points and 7.1 rebounds in 26.5 minutes, while also racking up 11 double-doubles. If there was a negative, it was that Henson's strong year didn't translate to wins for the 15-67 Bucks.
Henson carved himself a role as a valuable rim protector and shot blocker. In 2014-15, he became the seventh Buck to average two or more blocks in a season (2.0). At one point, the big man blocked at least one shot in 20 straight games. His efforts were rewarded the following offseason with a four-year extension worth $44 million.
In 2015, Zach Lowe of Grantland explained how Henson was valuable to a young Bucks team:
"[Head coach Jason] Kidd has turned Henson into what the Bucks wish [Larry] Sanders would be — a Tyson Chandler/Andre Drummond/Mason Plumlee–style center who sets picks, dives to the rim, dunks lob passes, and sucks defenders away from Milwaukee shooters around the arc."

Zach Lowe
By the time Antetokounmpo transformed into the Greek Freak, Henson was alongside him in the starting lineup. In 2017-18, the former Tar Heel averaged about 26 minutes with just under nine points, seven boards, and a block-and-a-half. Henson fit in well with Giannis and company, as Milwaukee finished with its best winning percentage (.537) since the 2009-10 season.
Injuries derailed Henson's career, leading to his departure from the Bucks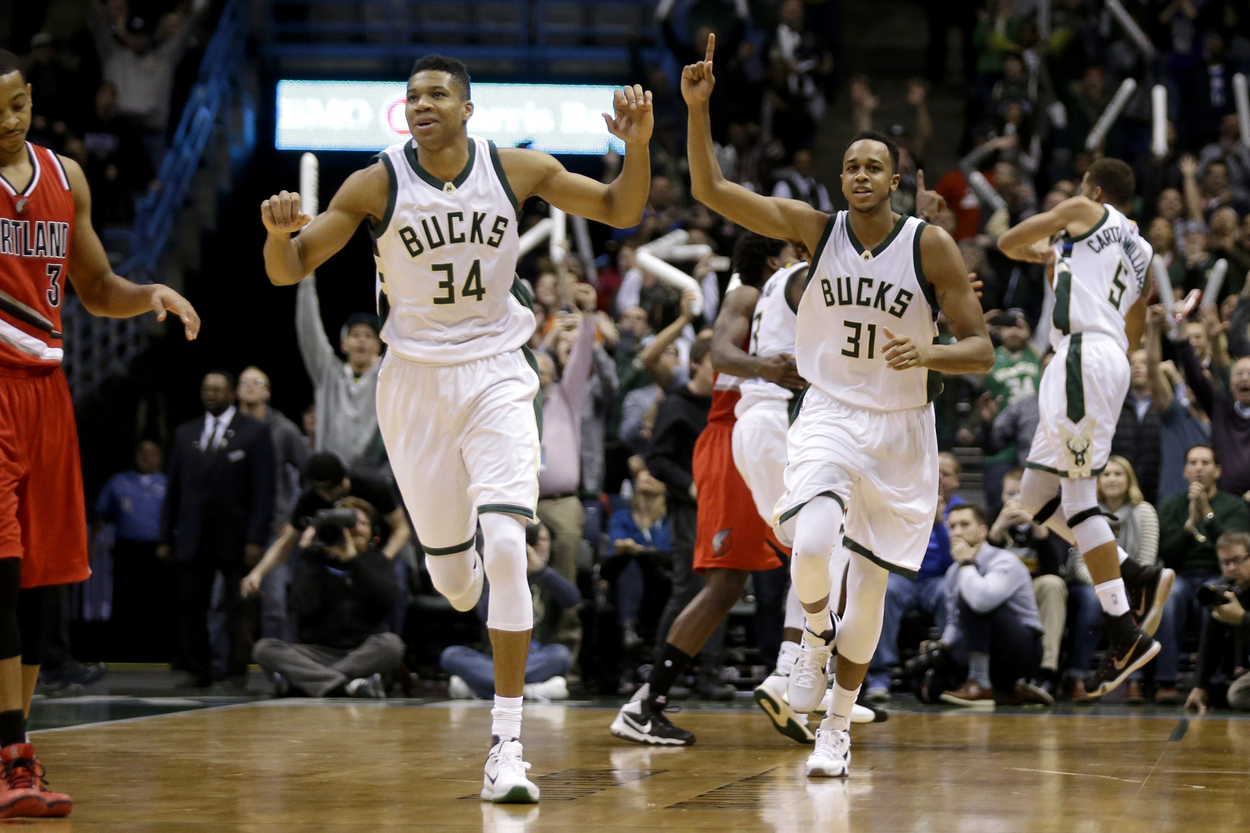 From the moment he entered the league, Henson had an issue staying healthy. He never played fewer than 57 games in his first six seasons, but also never played more than 76.
However, the 2018-19 season was the beginning of the end for Henson's Bucks tenure, as well as his NBA career as a whole.
On November 6, 2018, against the Portland Trail Blazers, Henson tore his left wrist ligament. He attempted to play through it for about a week, but finally underwent season-ending surgery soon after. It was the last time he would wear a Milwaukee Bucks uniform.
On December 7, less than a month after undergoing surgery, Henson was traded to the Cleveland Cavaliers in a multi-player deal that sent veteran George Hill to Milwaukee. The center finally made his Cavaliers debut on October 26, 2019, scoring three points in just over eight minutes. However, he strained his hamstring, which sidelined him another six weeks.
Henson came back in early December, but by February he was on the move again. After 14 months and only 29 games with the Cavs, the oft-injured big man was going to the Detroit Pistons in exchange for Andre Drummond. In Detroit, he earned six starts and played in 11 games before becoming an unrestricted free agent.
At only 30 years old, Henson's time as an NBA player may be done
Since leaving Detroit, Henson's only NBA experience was a 10-day contract in April with the New York Knicks. But as has been the case, he tweaked his calf during a workout and never appeared in a game.
A couple of things are to blame for Henson's downward trajectory. Obviously, there are the injuries, especially the nagging ones that prevented a legitimate comeback bid. But his limited offensive skill set, the same thing plaguing shot-blocking centers like Drummond and DeAndre Jordan, has kept his value at an all-time low.
Former Milwaukee general manager John Hammond once said Henson was, "the kind of player you want in your organization for a long time." Right now, Henson would settle for any amount of time.
All statistics courtesy of Basketball Reference and contract figures courtesy of Spotrac.