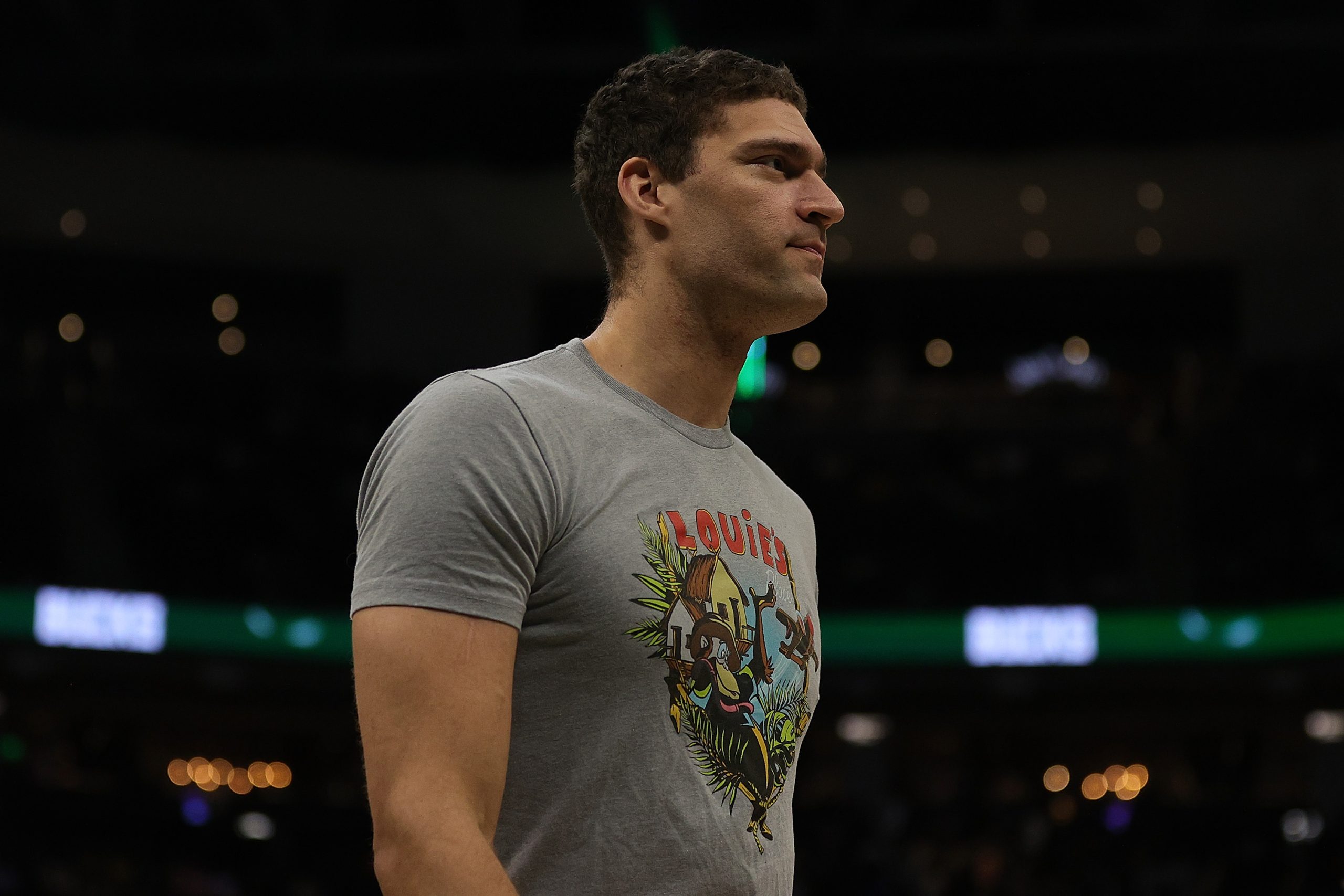 The Milwaukee Bucks Suffer a Devastating Blow That Could Derail Their Chance for a Repeat
The Milwaukee Bucks got some tough news regarding starting center Brook Lopez.
There's not a hotter team in the Eastern Conference than the Milwaukee Bucks. The reigning NBA champions are riding an eight-game winning streak after a tough stretch to open the season. The Bucks lost five of six games beginning at the end of November and were 4-6 through their first 10 games. Injuries and COVID-19 played a key role in the Bucks' early-season woes.
Khris Middleton, Brook Lopez, Jrue Holiday, and Donte DiVincenzo all missed time will various injuries/illnesses. Despite the recent hot streak, the Bucks' long-term outlook got a bit cloudy after some tough news Thursday.
The Milwaukee Bucks have gotten healthier and better since a rough start to the season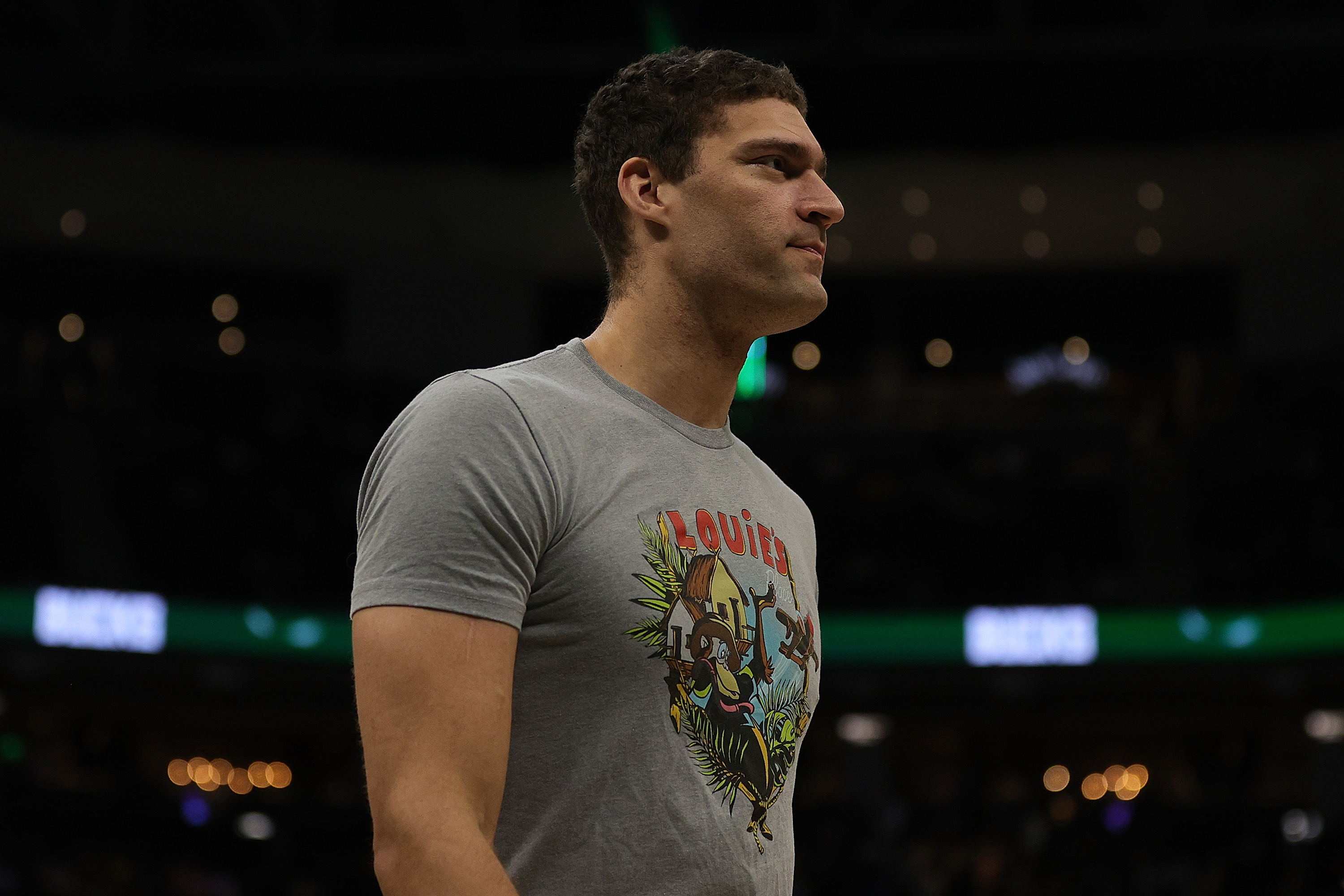 The Bucks have won eight straight heading into Thursday night's game against the Toronto Raptors. Only the Phoenix Suns, riding a 17-game winning streak, have been hotter. The Bucks have finally gotten some of their core players back, and they're off and running.
Middleton has returned after missing eight games after testing positive for COVID-19. Holiday has missed six games this year as he recovered from a heel injury. Lopez and DiVincenzo have combined to play in one game this year. Lopez played in one game before a back injury sidelined him. DiVincenzo has an ankle injury that has kept him out of action all year.
The one constant for the Bucks has been two-time MVP Giannis Antetokounmpo. The Greek Freak has played in every game but one. He has himself in the early race for MVP by putting up 27.6 points and 11.8 rebounds. He's fresh off a 40-point, 12-rebound, nine-assist effort against the Charlotte Hornets, a game in which he scored the winning basket on a reverse layup with two seconds left.
"People talk about him just being dominant, but on that shot, you can see the skill that he has," Middleton said, per ESPN. "He's not always dunking over people, not always using the jump hook. That's a tough layup even for guards, and he's a 7-footer coming down to end the game. Going over, then under an arm, then flipping it with a little bit of spin off the glass, that just shows you the type of skills he has as a player."
The Milwaukee Bucks got some tough news as Brook Lopez underwent back surgery
The Bucks suffered a serious blow when Lopez underwent back surgery and, according to Shams Charania of The Athletic, is out indefinitely. That's a tough pill to swallow for the Bucks, who lost their versatile 7-footer who can stretch the floor with his strong 3-point shooting.
The Bucks announced Thursday that Lopez underwent the procedure. According to the Milwaukee Journal Sentinel, the surgery was performed by Robert Watkins IV, the spine surgeon for the Los Angeles Dodgers, LA Clippers, and LA Rams. No time frame for a return has been announced.
Lopez played the season opener but has since been sidelined by what the team had labeled as back soreness. Lopez has not had any back issues during his 13 years in the NBA. When he was a freshman at Stanford, he had surgery for a bulging disc.
Lopez is in his fourth season in Milwaukee. During that time, he has averaged 12.2 points and 4.8 rebounds. Last season, he provided the team with some added 3-point shooting, finishing the regular season with 95 3-pointers. He shot 34% from long range.
The Bucks added some insurance by signing DeMarcus Cousins
The Bucks wasted no time in finding a replacement for Lopez as he heals, signing four-time NBA All-Star DeMarcus Cousins. When healthy, Cousins has proven to be a star. He just hasn't found a way to remain injury-free. He has been sidelined with major injuries, including a ruptured Achilles' tendon, a torn quadriceps muscle, and a torn ACL.
For his career, Cousins has averaged 20.4 points, 10.6 rebounds, and 3.1 assists while playing for five different teams. He said he's willing to accept any role with his new team.
"I'm at peace," Cousins said, per NBA.com. "I've grown a lot through these tough times. Things haven't gone in my favor these last couple of years, so I'm just grateful for the opportunity."
"He's a very gifted, very unique player, but a lot of those gifts and those talents I think fit with us really well, particularly the ability to spread the floor and shoot 3′s as a five, as a center," Bucks coach Mike Budenholzer said. "Guys who can play with Giannis and put Giannis in his best kind of environment, best spacing, they're critical to us."