Mina Kimes Doesn't 'Have a Master Plan' for Her Sports Broadcasting Career: 'I Never Aspired to Be on TV'
ESPN broadcasters are almost as famous as the athletes they report on. This is true for the network star Mina Kimes. She began her career as an investigative journalist but found her way on ESPN's radar after penning an essay about her bond with her dad via sports. Starting as a writer, Kimes moved up the ranks from panelist to current sports analyst. Here's how she's done it.
How Mina Kimes made her way to ESPN
After graduating from college, Kimes worked at Fortune Small Business Magazine, followed by Bloomberg News as an investigative reporter. After she penned her essay about bonding over sports with her dad, ESPN offered her a writing position. While covering breakout football stars and other young athletes, Kimes worked as a contributing panelist for several other sports-related shows.
Her quick wit and intelligence on sports topics quickly gained attention, and she started hosting a daily news podcast, ESPN Daily. In 2020, Kimes joined ESPN's NFL Live as an NFL analyst. Now Kimes can devote all her time to one of her great loves: football.
Kimes' unexpected career and internet trolls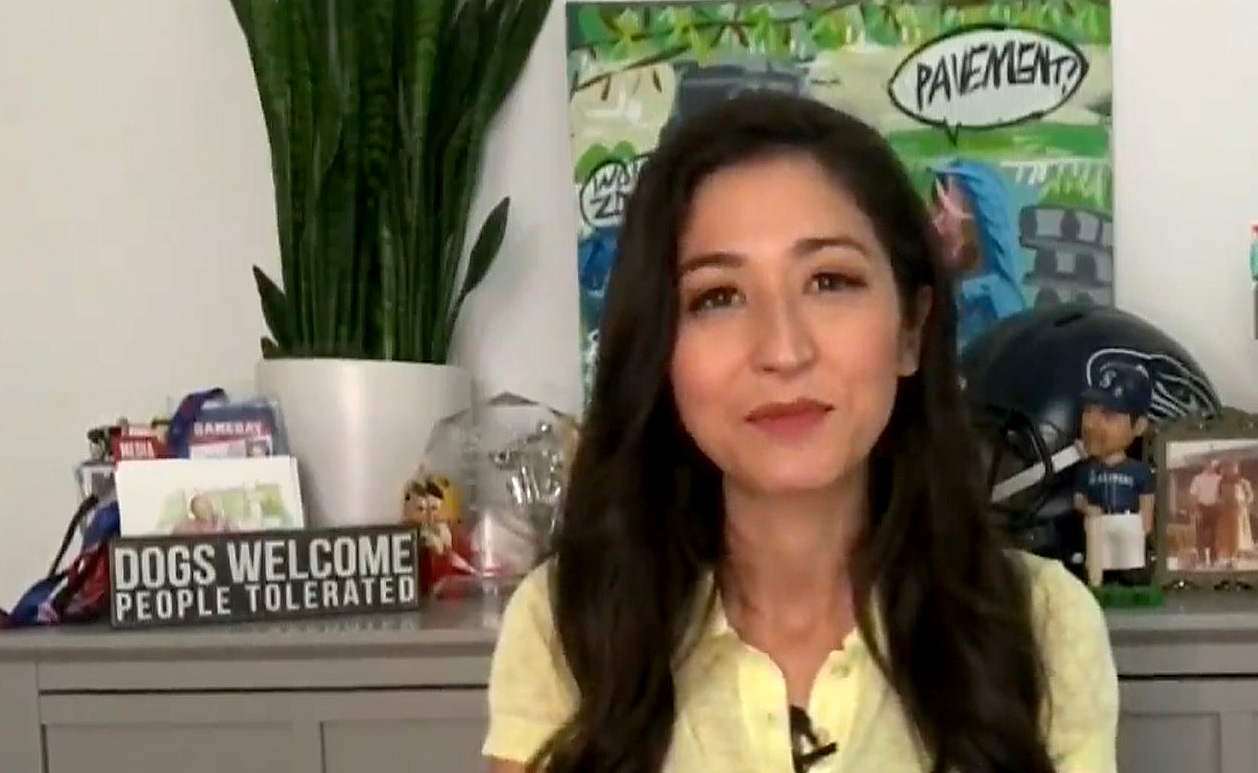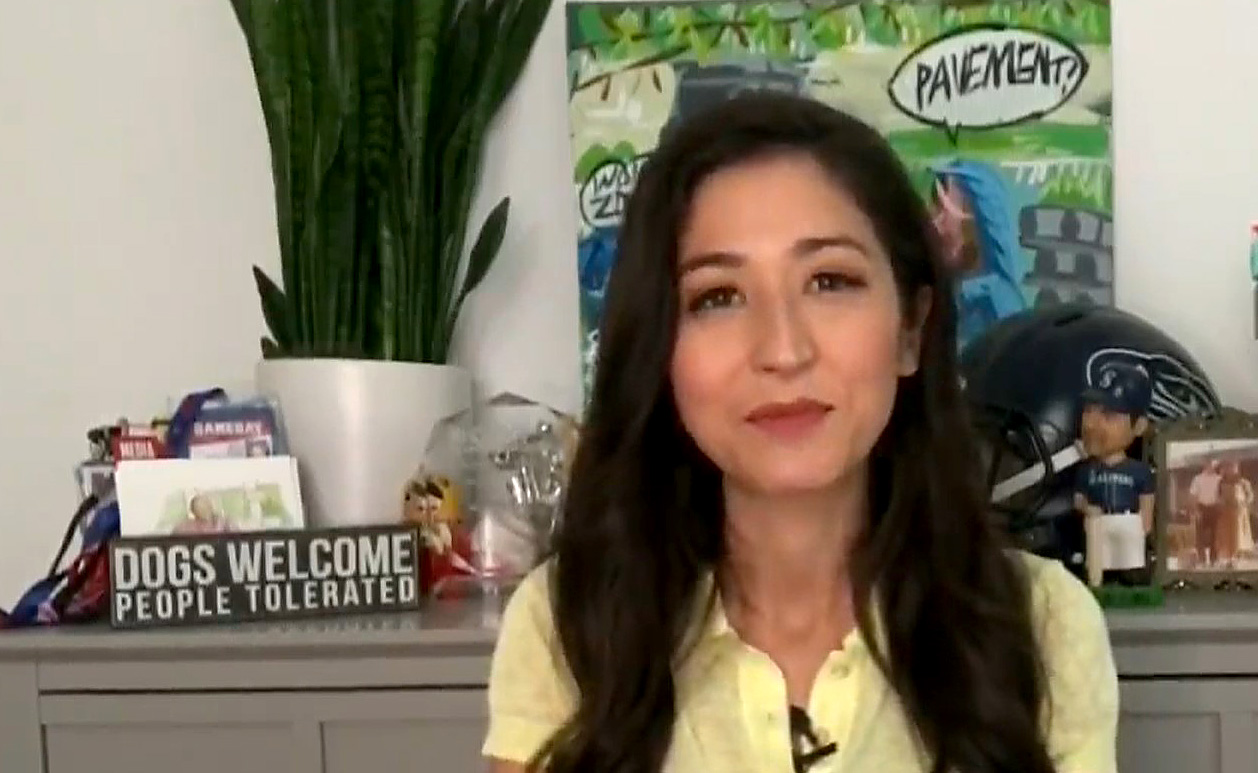 While Kimes is a breakout star for ESPN, even she admits it wasn't anything she even remotely considered. She tells GQ, "There wasn't even like a little kernel inside of me that thought I would be doing this five years ago. Forget 10 years ago." The reporter explained that she never dreamed of being on television.
Kimes also discussed how her newfound fame has caused internet trolls to seek her out, and she's here for it. "Sometimes people say 'Don't feed the trolls, don't magnify this, don't give this person a platform.' But I actually think it's useful for people to understand that this is out there."
The 35-year-old said people often ask her if she lets the trolls get to her. Kimes explained to GQ, "It does a little bit, but mostly in a cosmic sense, not a personal one. They're not all bots. These are real human beings somewhere typing something really hurtful and angry." In the end, she would rather bring light to the issue rather than "sweep it under the rug." 
Mina Kimes' husband and his scandal
Kimes married her husband Nick Sylvester, writer and co-founder of music company Godmode in 2014, according to Pitchfork. Sylvester is Godmode's songwriter and producer, but he also worked for the Village Voice when a scandal occurred in 2006. According to the New York Times, Sylvester was suspended from his position for writing a fabricated story. The story eventually got yanked, and Sylvester published an apology. 
Kimes recently reported the story about Mets GM Jared Porter sending explicit messages and photos to a female journalist. While the incidents occurred in 2016, the story broke recently as the female reporter wasn't comfortable coming forward. Kimes kept in contact with the woman and she eventually decided to speak up. The female reporter is no longer involved in journalism, and the Mets fired Porter for his lewd actions.
Kimes' reputation as a tough and intelligent reporter and analyst are the reasons stories like that see the light of day. It's what ESPN saw when they hired her as a writer and what fans see every time they tune in.