The Minnesota Timberwolves Are Reaping the Benefits of Alex Rodriguez's $350 Million Net Worth
New Minnesota Timberwolves co-owner Alex Rodriguez is already familiarizing himself with the players and members of the organization. He's doing so by throwing massive parties at his 11,000-square-foot property in Coral Gables.
Rodriguez pivoted to NBA management after his ownership group failed to win its bid for the New York Mets last summer. But the former MLB All-Star has apparently set about to making his presence felt within the organization.
Alex Rodriguez leveraged his $350 million net worth to purchase a stake in the Timberwolves
Alex Rodriguez might not have been successful in his bid for the Mets, but he was unrelenting in flexing his individual wealth to acquire an ownership stake in a professional organization.
In May, Rodriguez and billionaire e-commerce guru Marc Lore finalized a deal to purchase the Timberwolves from longtime owner Glen Taylor. The transaction received league approval earlier this summer, officially beginning the transition of power.
How was A.Rod able to come up with the funds to buy the T-wolves? Well, he has quite a bit of money to his name.
Celebrity Net Worth estimates Alex Rodriguez's net worth at around $350 million. He made $441 million in salary during his MLB career and has amassed more in endorsements and gigs as an analyst with ESPN and FOX Sports.
Rodriguez has also engaged in a bit of property speculation, including purchasing an 11,000-square-foot property in the Miami area. That's where he decided to host Timberwolves personnel for a week-long blowout bash.
Rodriguez hosted players and staffers at his Miami mansion
Timberwolves rookie Anthony Edwards hilariously asked who Rodriguez was when it was announced the slugger was becoming a co-owner of the franchise. It's more than likely Edwards knows who Rodriguez is now, especially after the events of this past week.
Ian Mohr of the New York Post's Page Six section reported Rodriguez and Lore hosted "50-plus team members and staffers" at his estate in Coral Gables. Every player reportedly attended.
A source told Mohr that A.Rod and Lore "wanted to set the tone for the upcoming season. They attended practice daily, and hosted multiple dinners." Apparently, the festivities were a success, and there is a feeling it could become an annual practice for the Timberwolves.
Rodriguez clearly wanted to make an imprint on the players and other members of the organization. He seems to have done just that. Now, will he be able to build a winner in Minnesota?
Will the Timberwolves be more aggressive under Alex Rodriguez and Marc Lore?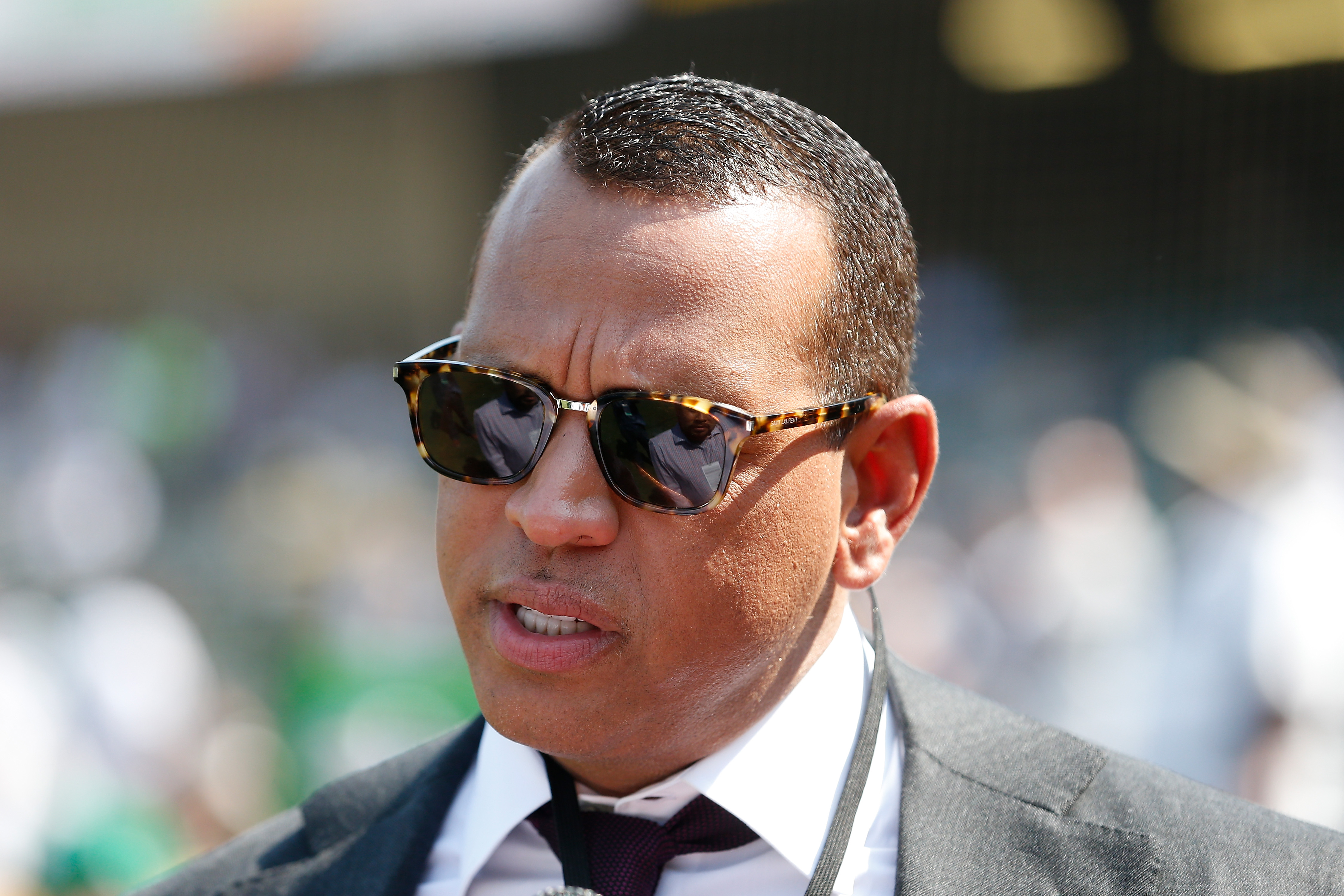 The Timberwolves have just one playoff appearance since 2004 and won just 42 games combined in the last two seasons. Minnesota is desperate to build a winner, which could largely depend on Alex Rodriguez's and Marc Lore's willingness to spend money in free agency and trade for impact players.
Interestingly, the T-wolves are growing increasingly hungry in adding premium assets. Minnesota traded for D'Angelo Russell and has been connected to Ben Simmons this offseason. Edwards should be a figure of interest as he continues to blossom, but the organization needs to take larger strides to surround Karl-Anthony Towns with winning players.
Time will tell whether what Rodriguez's involvement will be from a basketball operations lens. For now, he is already making a determined effort to connect with his new employees.
RELATED: Ben Simmons Could Team Up With Karl-Anthony Towns, D'Angelo Russell and Anthony Edwards on the Minnesota Timberwolves