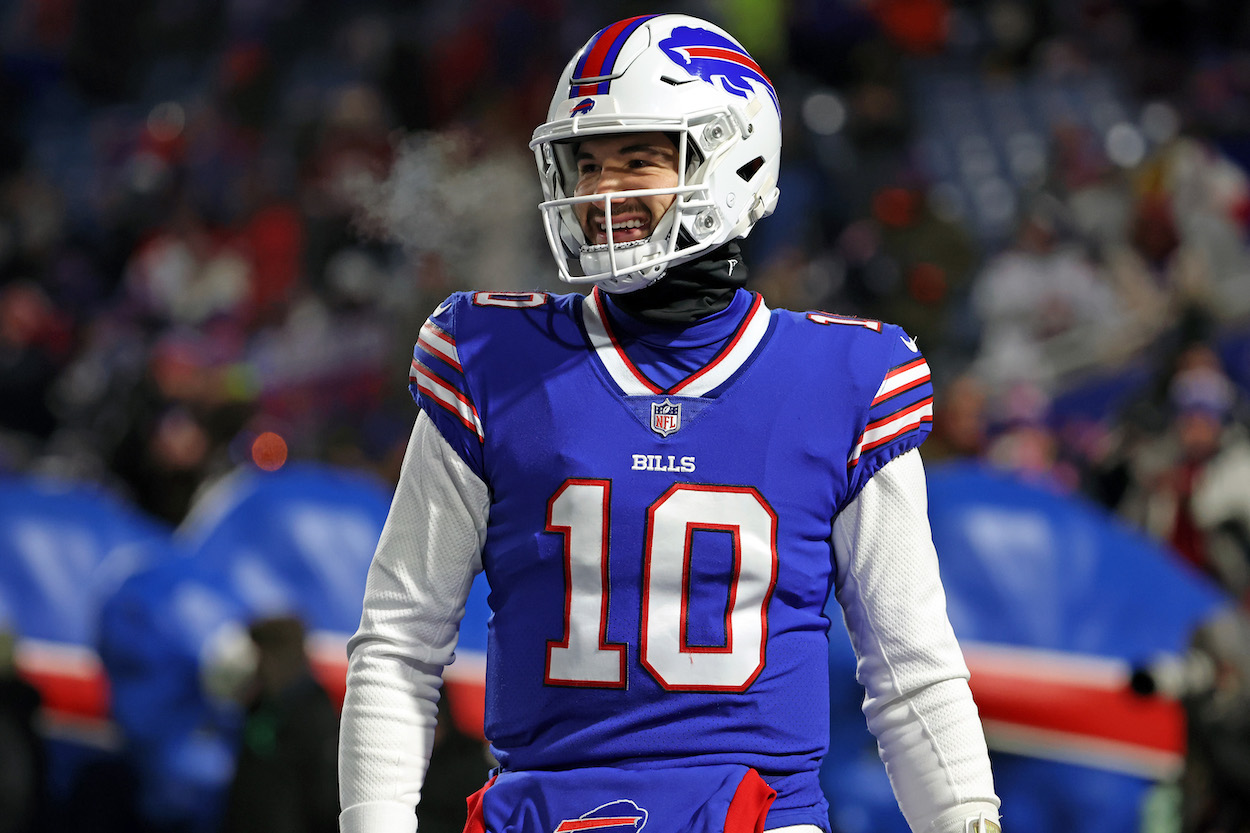 Mitchell Trubisky Is Foolishly Being Viewed as a Starting-Caliber QB
Former Chicago Bears and Buffalo Bills quarterback Mitchell Trubisky is reportedly generating a significant amount if interest this offseason.
The NFL is in a strange spot when it comes to the quarterback position this offseason. There are several teams in the market for new starting quarterbacks. However, there are only so many options, causing teams to seriously look into the possibility of awarding Mitchell Trubisky another starting job.
Trubisky is fresh off a lackluster 2021 NFL season where he spent the year backing up Josh Allen. Now, he appears primed to take advantage of a weak QB market. His experience starting games with the Chicago Bears reportedly makes him an attractive option to teams desperate for a new QB1.
Here's a look at why this type of philosophy from NFL front offices is flat-out foolish.
Which teams are interested in Mitchell Trubisky?
Before diving into the logic behind why naming Trubisky a QB1 in 2022 is a bad idea, it's essential to figure out which teams will be interested in the failed first-round pick.
At first glance, the Washington Commanders, Denver Broncos, Indianapolis Colts, Carolina Panthers, Tampa Bay Buccaneers, and New Orleans Saints are the most QB-needy teams in the NFL. None of them have clear options to start games at the quarterback position in 2022.
The New York Giants are another sleeper option to consider. New general manager Joe Schoen is familiar with Trubisky from their shared time in Buffalo, and it's hard to imagine him being 100% sold on Daniel Jones after three lackluster seasons in New York. A recent report name-dropped the Giants as a team expected to enter the Trubisky market.
Regardless, that's seven teams that require a quarterback. Sure, every one of these teams would prefer landing Russell Wilson or Aaron Rodgers this offseason. But if that doesn't happen, they'll likely be forced to turn their attention to Plan B, which is Trubisky.
No matter how you slice it, seven teams being interested in you is good news for a free agent.
Why should we believe Mitchell Trubisky got better?
Quarterback talent is at a premium in the NFL. It's challenging to find guys who've started and won games — Trubisky has that going for him.
However, the logic behind all the Trubisky interest starts to fade when people claim he's improved during his lone season with the Bills. There's no film on him playing well with the Bills or improving as a passer. He simply sat on the bench as the QB2 for the entire year.
There's zero evidence to suggest Trubisky drastically improved his accuracy and ability to read a defense. It's important to remember how much he struggled during his final season with the Chicago Bears. There's a reason he was allowed to walk in free agency.
Interested teams need to understand the low-ceiling nature of such a signing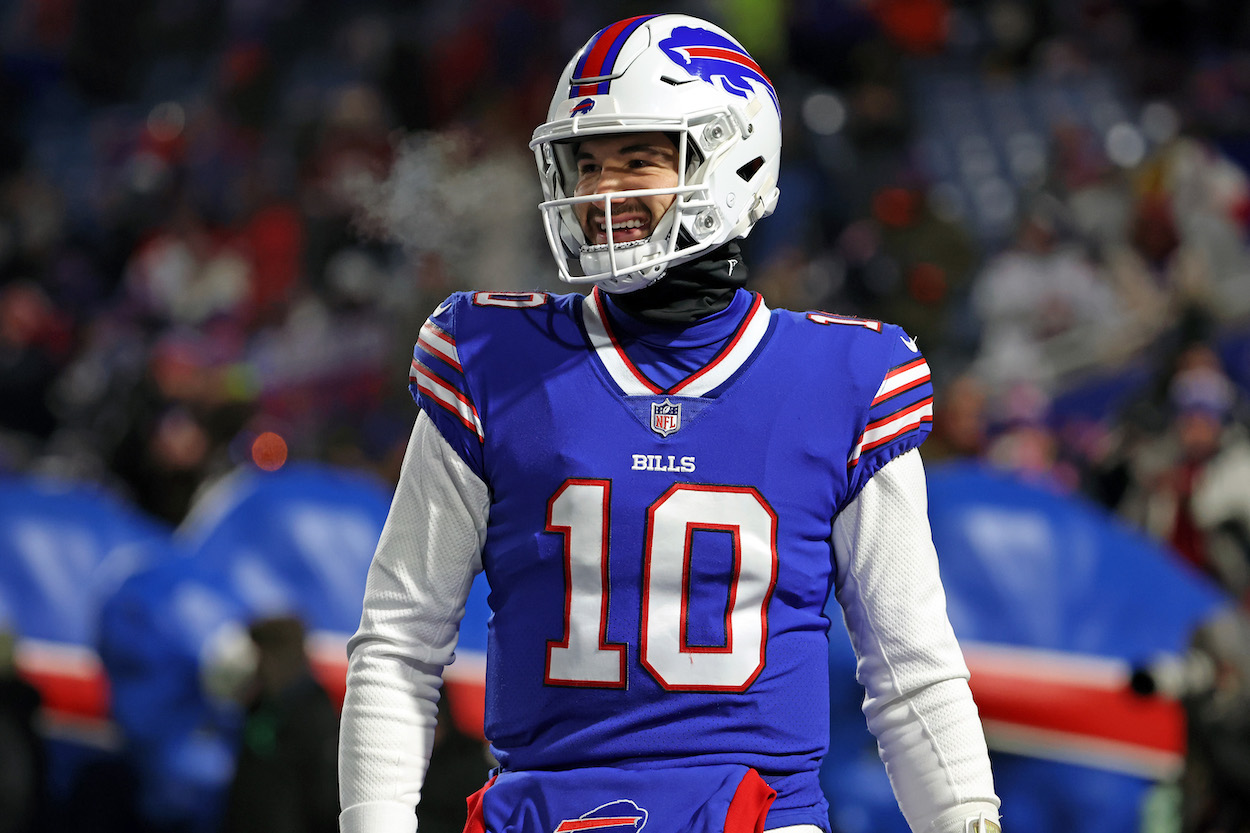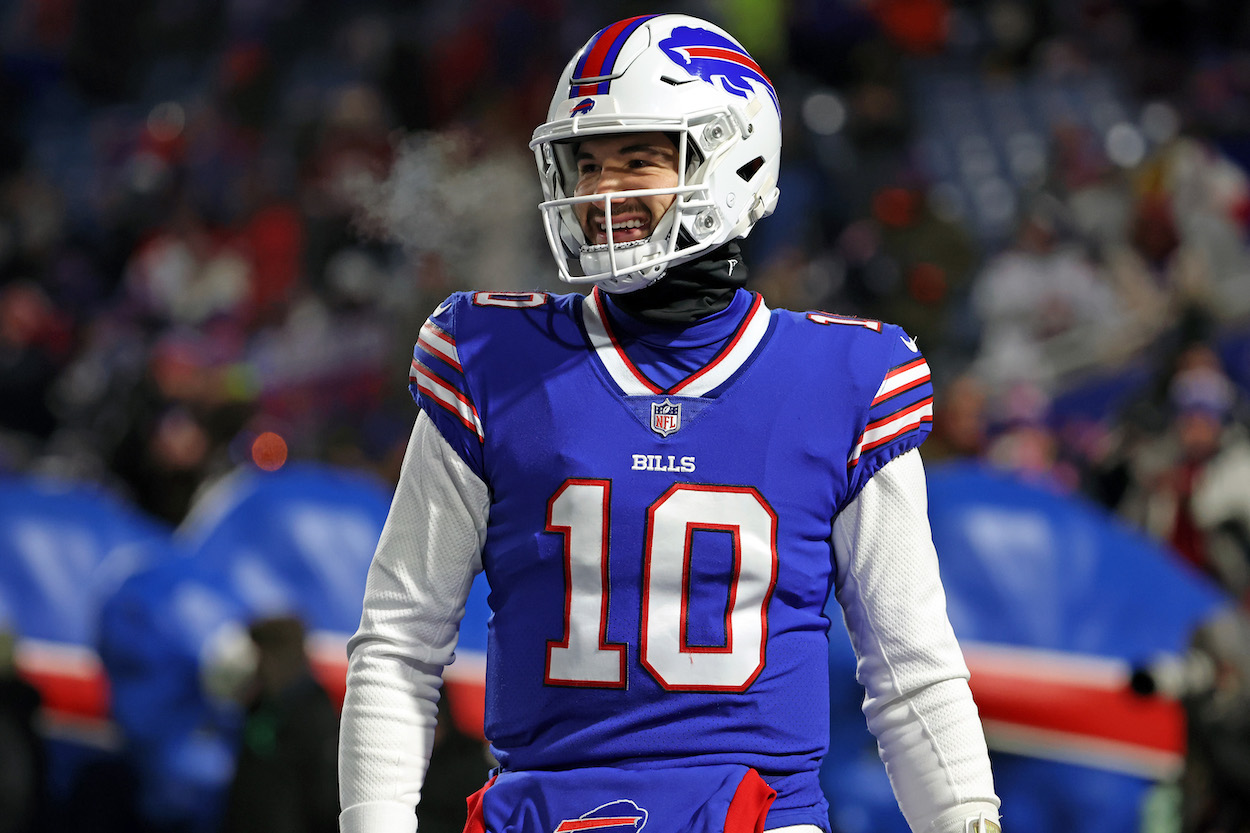 Trubisky will almost surely get a starting gig this offseason. There are too many franchises out there desperate for someone who can complete the simplest of passes.
However, these teams must acknowledge the low-ceiling nature of such a signing. Adding Trubisky won't make you a Super Bowl contender. In fact, it may not even make you a playoff team.
Teams like the Colts, Commanders, Broncos, and Panthers feel like they're a quarterback away from competing. They need to take a big swing at the position and trade for a star or draft a rookie. Or, they need to accept 2022 as a bridge year with Trubisky under center.
Like Sportscasting on Facebook. Follow us on Twitter @sportscasting19.