Mitchell Trubisky Has Earned $25 Million From the Bears and Can Still Save Himself From Bust Territory
The Mitchell Trubisky era could be entering its final months in Chicago. The Bears recently declined Trubisky's fifth-year option, and the former No. 2 overall pick could hit the free agent market next spring.
Mitchell Trubisky has one season left to prove he isn't a draft bust. The Bears would be right to give him that opportunity and see if he is indeed their quarterback of the future.
Mitchell Trubisky has had an inconsistent three years
At times, Trubisky showed why he was the second overall selection in the 2017 NFL draft. But an overall look at Trubisky shows an average and, quite frankly, underwhelming quarterback who still hasn't taken the needed steps forward.
Mitchell Trubisky has completed 63.4% of his passes for 8,554 yards, 48 touchdowns, and 29 interceptions in 41 career starts. Chicago is 23-18 in those outings and won the NFC North Division in 2018.
Although Trubisky threw seven fewer touchdowns in 2019 than he did in 2018, his interception percentage dropped from 2.8% to 1.9%. That is a positive trend for a quarterback who the Bears had throw nearly 100 more passes last season.
It is too easy, and early, to call Trubisky a bust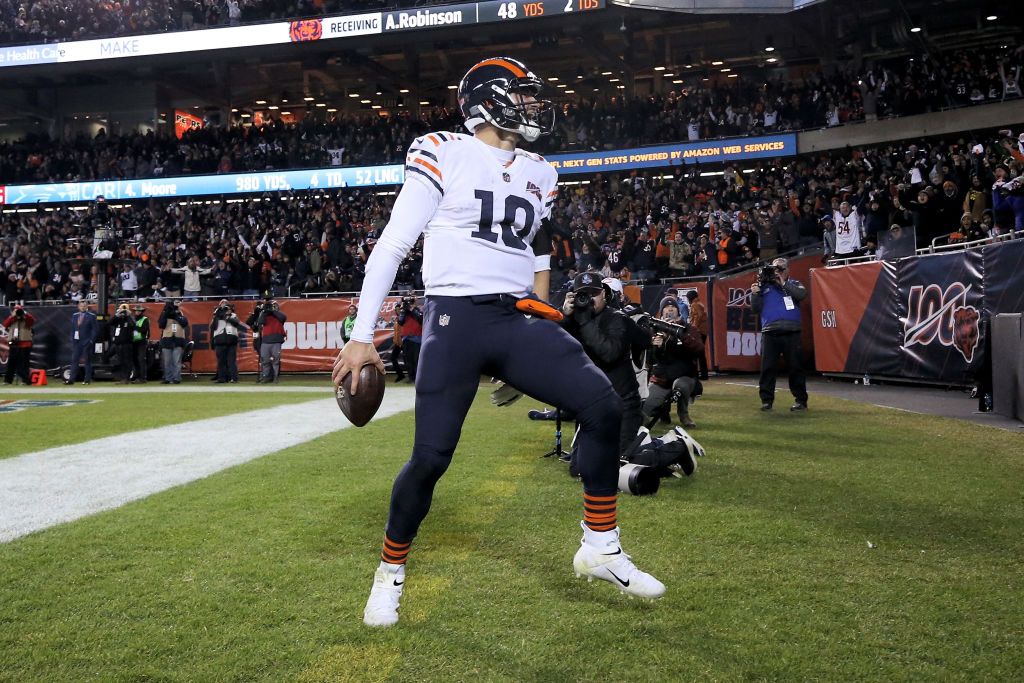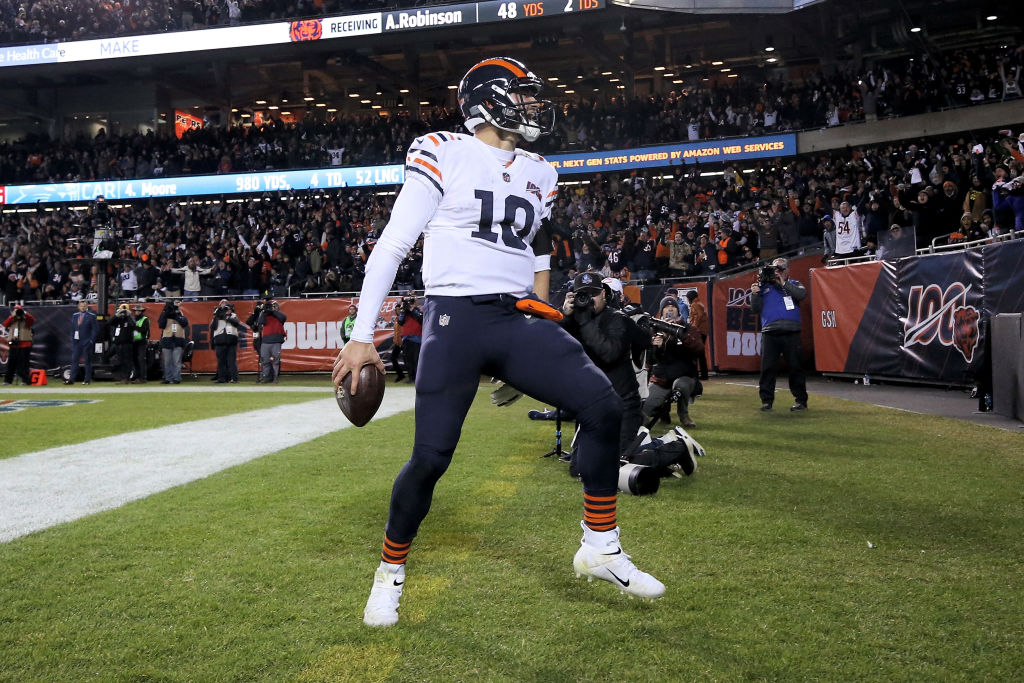 Mitchell Trubisky has earned $24.6 million through three seasons, according to Spotrac. Barring any significant and unexpected changes, Trubisky will end next season with over $29 million in career earnings.
To some, Trubisky may have made way too much money. His stats speak for themselves and he's had far too many mediocre outings than is expected from a No. 2 overall pick.
Even Trubisky's 2018 Pro Bowl nod doesn't account for much with how many players who now make the game as replacements.
With that said, it wouldn't be fair to not give Mitchell Trubisky another season at the helm. The Bears were extremely banged up last season and will benefit from increased health in 2020.
One of the easiest ways to determine if a player is a bust or not is to see if he earned a second contract that guaranteed him significant playing time. Although the Bears didn't pick up Trubisky's fifth-year option, there is still time for him to earn another deal for 2021 and beyond.
Will the Chicago Bears give Mitchell Trubisky a fair chance?
Mitchell Trubisky isn't quite locked into the Bears' starting quarterback job. Chicago traded for veteran backup Nick Foles, a former Super Bowl MVP, this offseason.
The quarterback battle between Foles and Trubisky will be worth watching. Foles played for head coach Matt Nagy's mentor, Andy Reid, in Philadelphia and Kansas City. When Carson Wentz couldn't stay healthy for the Eagles, Foles was an excellent spot starter who shined in the playoffs.
The Chicago Bears cannot simply appoint Nick Foles the starter because of his past success. Chicago needs to rebound from a disappointing 2019 season and if Trubisky is the best quarterback to do that, the Bears should start him.
If the Bears truly do not see Mitchell Trubisky in their long-term future, then so be it. But Trubisky at least deserves another opportunity to prove his worth.