MLB
MLB: 10 Players Who Are Not Worth Their 2016 Salary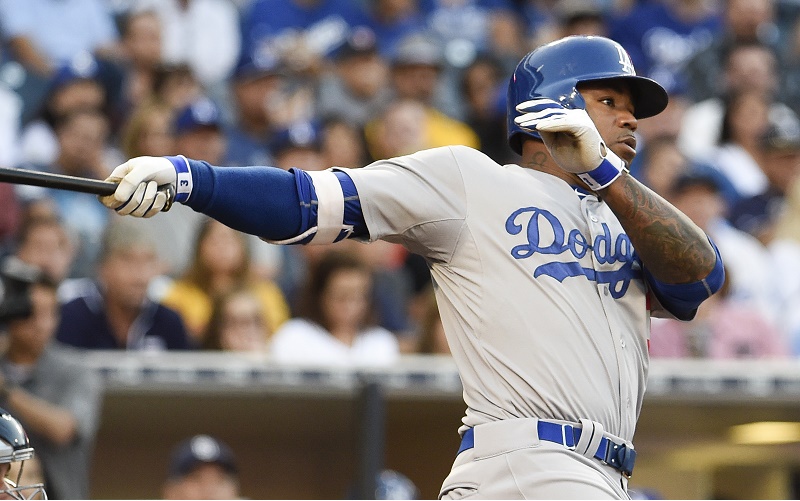 Predicting baseball is a tough racket, which is why the annual team projections fail so often. There are so many moving parts to an organization — so many possibilities for injuries, trades, and breakout performances — that a computer has no way of seeing realistic outcomes.
Player performances are easier to project. Major League Baseball's massive archive of statistics give us the ability to see what has been done and, therefore, what is humanly possible for ballplayers of a certain age. Rarely do you see huge variances one way or another.
In the case of the sport's worst contracts, you can toss the projections out the window. There is a common pattern. After productive years early in the contract, you see steady decline until teams are stuck with below-average returns on massive dollar amounts. This season, fans will see tens of millions of dollars wasted on stars past their prime and upstarts who never earned their keep. Here are 10 players who aren't worth their 2016 salary.
1. Carl Crawford, Dodgers
You would be hard pressed to find a worse contract than the one Boston gave Carl Crawford after the 2010 season. Since signing for sevens year at $142 million, Crawford has not played a full season. During the three seasons he appeared in 100 games, he contributed little. Last season, he entered negative WAR territory with a .265 BA and .707 OPS in 69 games. Without a huge turnaround at age 34, Crawford will be worth far less than the $21.6 million he'll earn.
2. Josh Hamilton, Rangers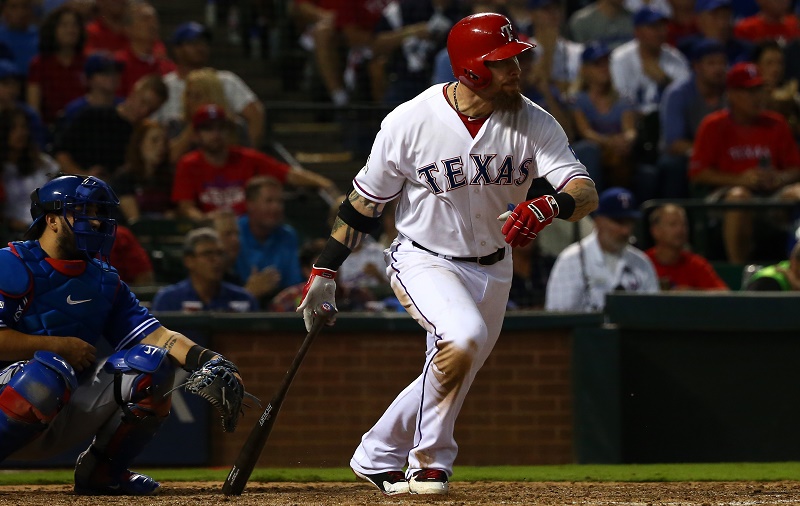 Lingering knee troubles have kept Josh Hamilton out of Spring Training, leaving the former MVP in line for a May return if things goes well. Not much has gone well for him in recent years. Hamilton suffered multiple injuries and had huge drops in production before he was kicked out of Anaheim by a team happy just to be rid of him. He'll make $28.4 million in 2016, about $2 million of which the Rangers will cover. Ironically, a good year from Hamilton would have a negative impact on the Angels team paying his salary.
3. C.C. Sabathia, Yankees
C.C. Sabathia ended the 2015 season in rehab for alcohol problems while the Yankees played the Wild Card game against Houston. In 2016, the big lefty says he is cured and ready to pitch. (He told the poignant story of his battles with addiction in The Players' Tribune). After watching Sabathia go 9-14 with an ERA over 5.00 the last two seasons, New York cannot expect much from its former ace at age 35. He'll earn $25 million in 2016 regardless of how he throws. Marcel projections have him winning seven games with a 4.74 ERA.
4. Rick Porcello, Red Sox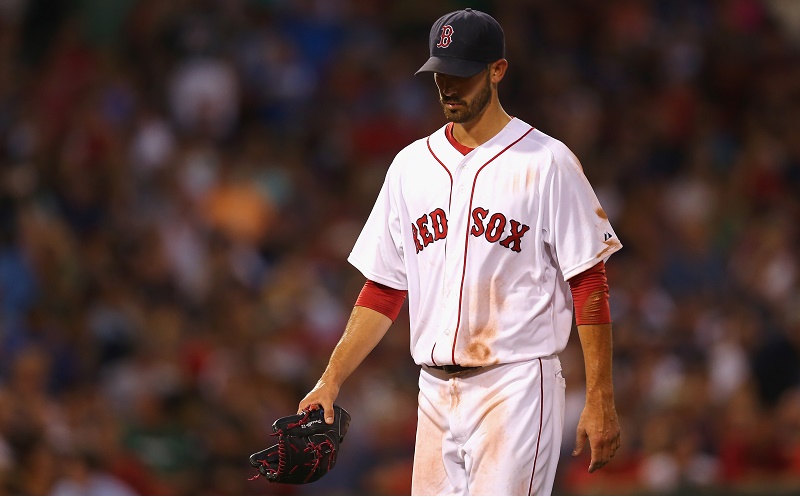 Former Red Sox GM Ben Cherington made some questionable moves before his 2015 exit. Among them, the Rick Porcello extension for four years and $82.5 million (through 2019) was the most mystifying. Porcello had not yet thrown a pitch for Boston at the time of the extension. Once he did, the right-hander posted a 9-15 record and 4.78 ERA. Unless he finds his way in 2016, Porcello will hardly be worth the $20 million Boston is paying him.
5. Jose Reyes, Rockies
Jose Reyes ended up on the Rockies following the Troy Tulowitzki trade. While under investigation for domestic violence charges in Hawaii, the shortstop was placed on administrative leave and will not participate in Spring Training. At this point, it is unclear when and for how long he will play in 2016. Whenever he does, he won't be worth the $22 million in salary, no matter what portion is paid. Reyes has been in decline since 2013 and posted some of his worst career numbers in 2015.
6. Ryan Howard, Phillies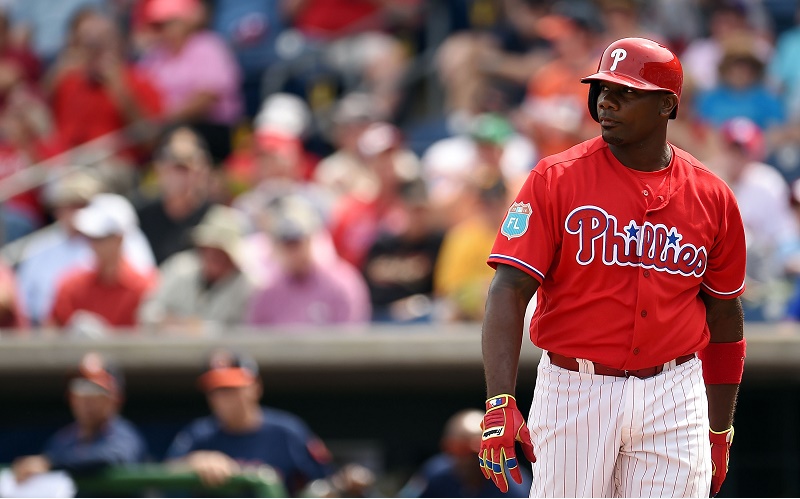 Phillies fans won't have Ryan Howard to kick around after 2016, and we're guessing many cherish the concept. The five-year, $125 million extension he received in 2010 (to start in 2012) remains one of the worst deals we've ever seen. Since then, Howard has been a below-average player who managed just 71 HR across four seasons. He has posted batting averages under .230 the last two season as well. For $25 million, we don't see him being worth anything near the money in 2016.
7. Matt Cain, Giants
Matt Cain has had trouble staying on the field in recent years, and his 2016 season got off on the wrong foot when he underwent surgery to remove a cyst in his throwing arm. Cain, who is making $20.8 million this season, will again be a long shot to start 30 games. Predicting how effective he'll be is a whole other story. He has not posted an ERA below 4.00 since the 2012 season.
8. Jacoby Ellsbury, Yankees
Like many of the players on this list, Jacoby Ellsbury tends to spend huge chunks of the season on the disabled list. Entering 2016 at age 32, Ellsbury will try to put together a full, productive campaign for the Yankees, which would be his first since signing a seven-year deal worth $153 million (prior to 2014). Have you ever heard of a $21 million player riding the bench in a playoff game? Ellsbury did that in last year's AL Wild Card versus Houston.
9. James Shields, Padres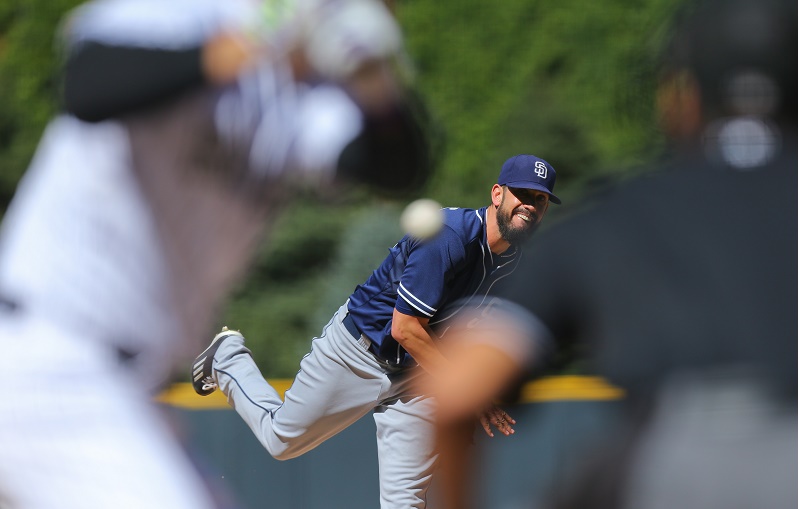 With his back-loaded deal, James Shields will earn $21 million pitching for San Diego in 2016. He actually led the NL with 33 starts in 2015, but it turned out to be barely worth the performance of a replacement-level player (0.2 WAR). Shields's ERA (3.91) was only outdone by his FIP (4.45) and his 33 HR were worst in the league. He'll try to deliver more for the Friars in his age-34 season, but it looks like a long shot.
10. Joe Mauer, Twins
Joe Mauer has only posted two quality seasons since his eight-year, $184 million deal kicked in at the start of 2011. In 2015, he posted career lows in batting average (.265) and OBP (.338) while striking out 112 times, the first time he ever broke the century mark in that category. Soon to be 33, Mauer will make $23 million in 2016, as he will in each of the next two seasons.
Connect with Eric on Twitter @EricSchaalNY
Statistics and salary info courtesy of Baseball-Reference.com