MLB: 10 Potential Trade Targets for the Chicago Cubs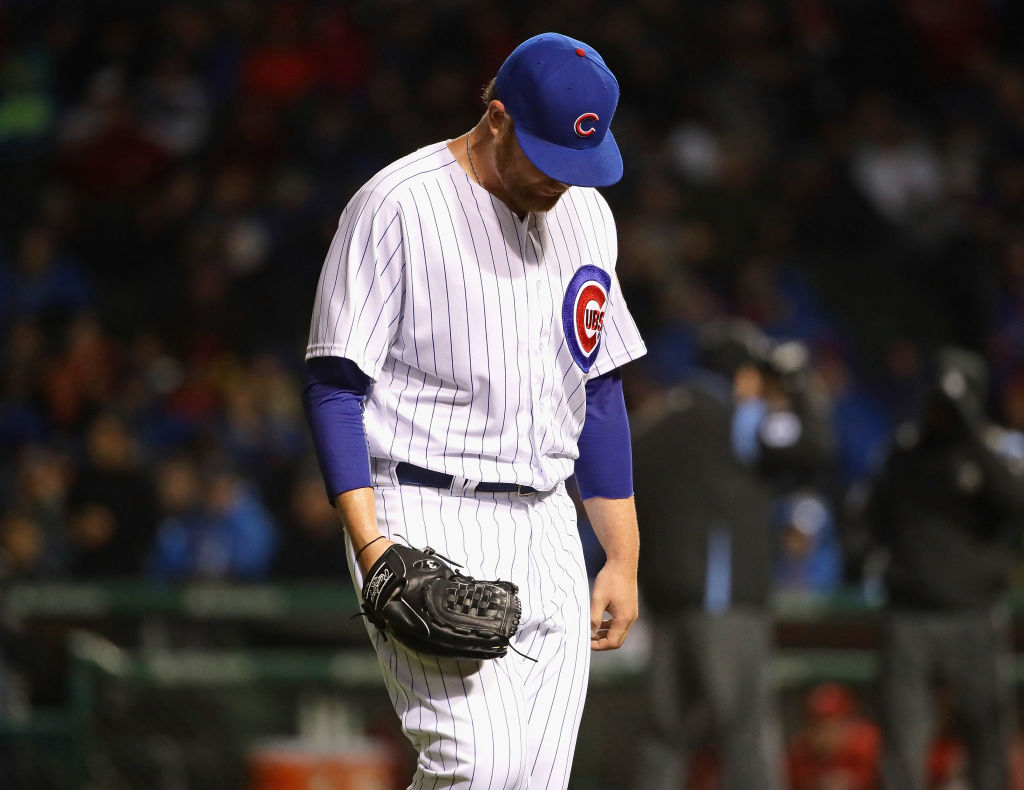 Winning a World Series is hard. The Chicago Cubs saw that firsthand last October, going all the way to seven games against the Cleveland Indians — and into extra innings, as well. But even harder than winning once is doing it again the next year, something the Cubs are learning the hard way in 2017. Through 50 games, the Cubs have a 4.58 ERA from their starting rotation, which doesn't mesh with the dominating unit they put on the field in 2016.
If the Cubs are going to win another championship, or even get back to the postseason again, they'll need some help. With the trade deadline on the horizon, we took a look at 10 potential trade targets to upgrade the Cubs' starting rotation.
10. Alex Cobb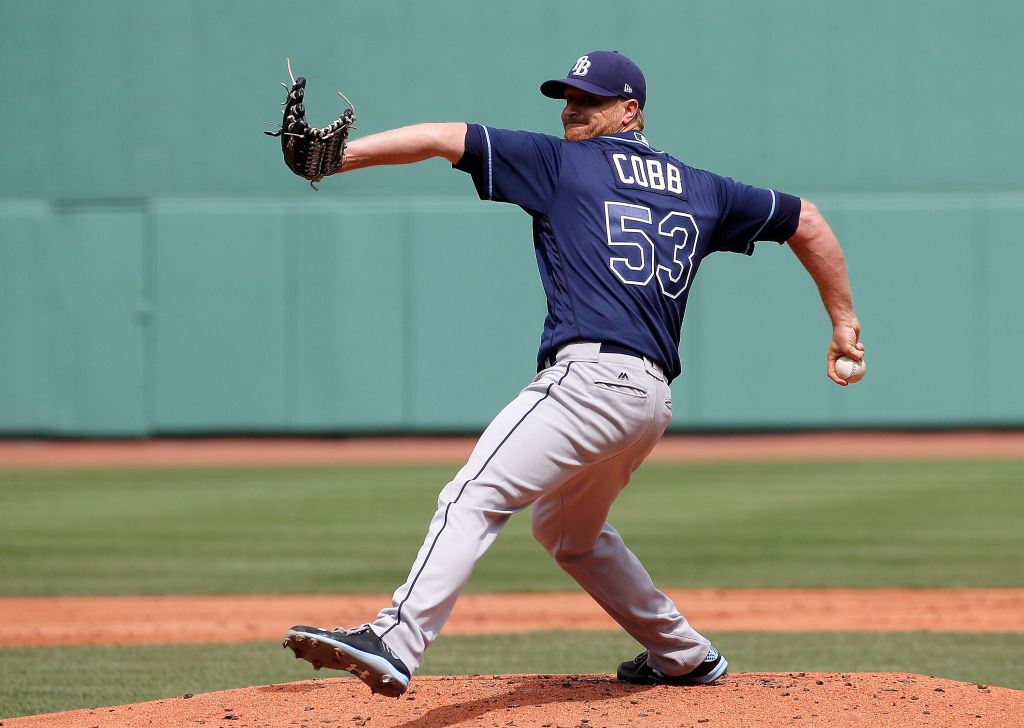 If the Tampa Bay Rays find themselves out of the playoff chase in mid-July, they have a treasure trove of pitchers they could move in return for some prospects. The pitcher they'd most desire to trade is right-hander Alex Cobb, who missed all of 2015 and most of 2016 after having Tommy John surgery. Since returning to the mound, Cobb's strikeouts have declined (6.5 K/9 after 8.2 K/9 the previous two seasons) while his hits allowed have risen sharply. But over his last seven starts, he has a 3.02 ERA in 44 2/3 innings and looks quite a bit better, overall.
9. Ian Kennedy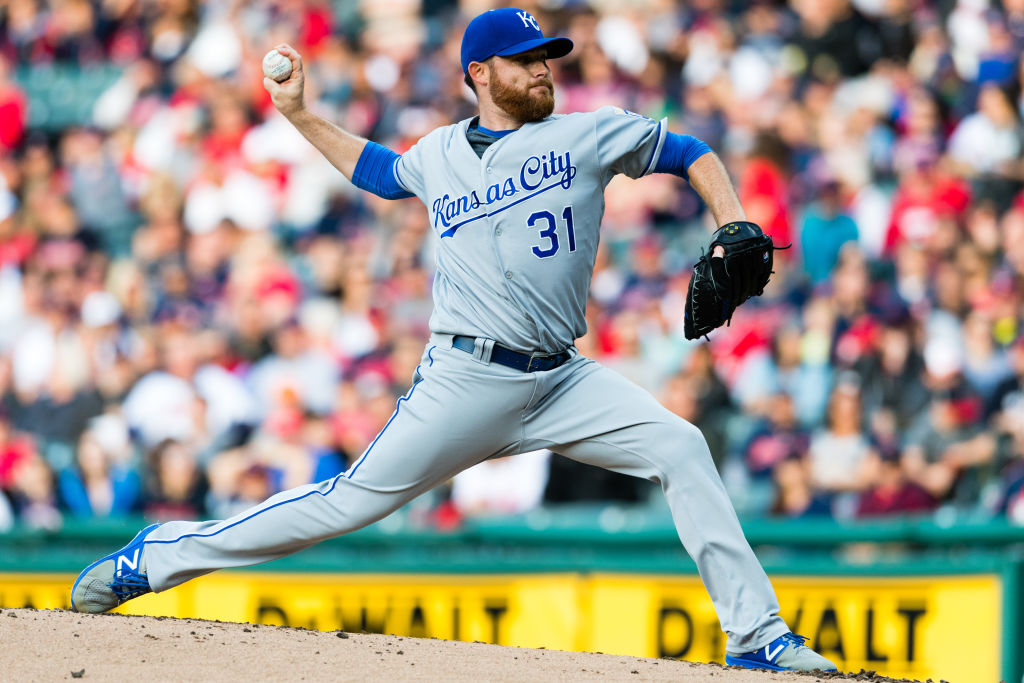 The Kansas City Royals may be the worst team in the American League. As such they're certainly positioned to be sellers at the trade deadline. That means starting pitcher Ian Kennedy could be on the move. The 32-year-old has a 3.88 ERA over the last three-plus seasons, starting eight games for the Royals so far this year with a 4.42 ERA. The prospect cost for the Cubs in this kind of deal wouldn't be too great, given Kennedy's age, production level, and the fact that he has three years and $49 million remaining on his contract.
8. Jake Odorizzi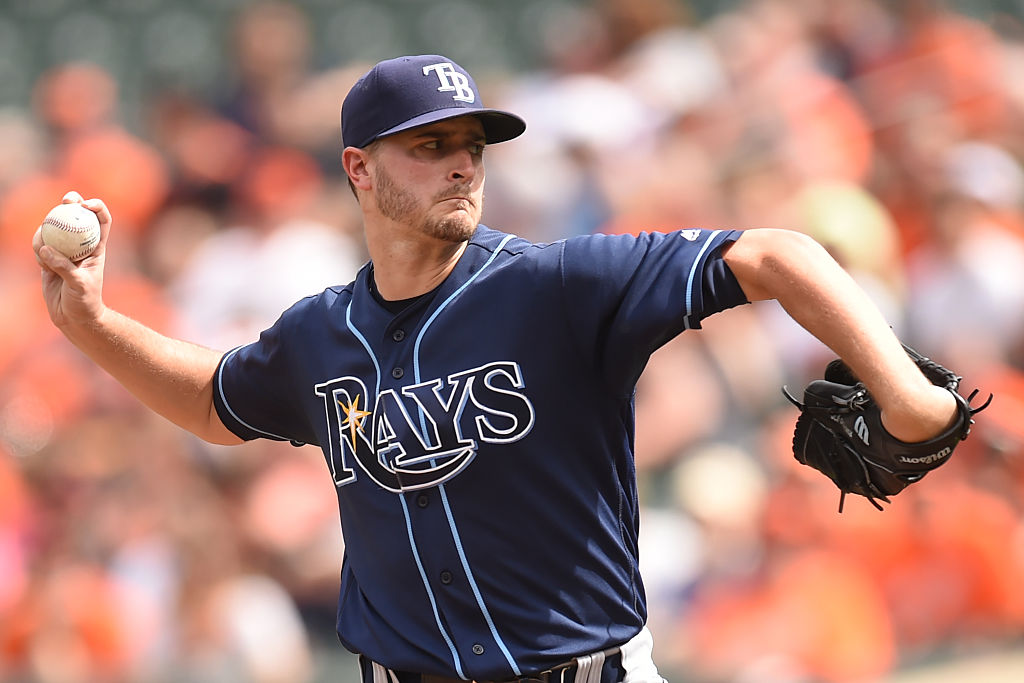 Another Tampa Bay Rays pitcher who could draw some interest in Chicago is right-hander Jake Odorizzi. The 27-year-old has spent three-plus full seasons as a starter, posting a 3.67 ERA in 101 starts since the beginning of the 2014 season.
In nine starts this year, Odorizzi has a 3.14 ERA with 7.6 K/9 in 48 2/3 innings pitched. As far as prospect cost is concerned, he'd end up costing more than a pitcher like Kennedy because of his age, excellent performance, and the fact that he's in just the first year of arbitration. He's an attractive option for any team that needs a long-term pitching asset.
7. Jeff Samardzija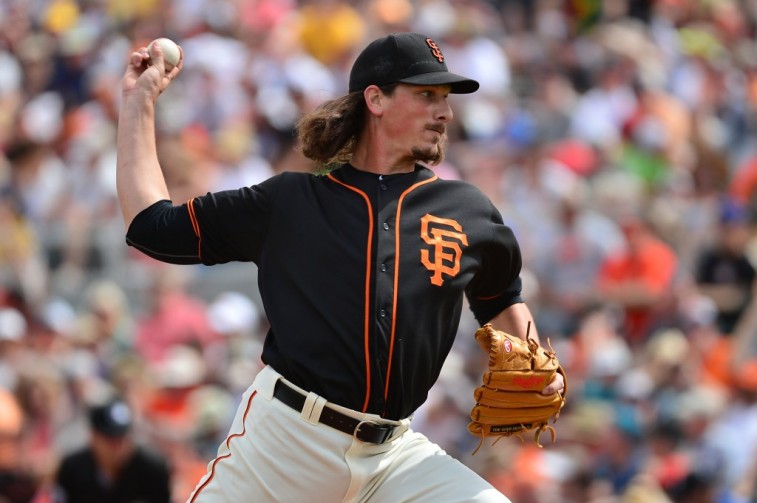 Cubs fans may not love the idea of Jeff Samardzija returning to the organization that drafted and developed him, but it's a real possibility. Samardzija spent his first seven years with the Cubs, before they traded him to the Oakland A's in the middle of the 2014 season.
For his career, he has a 4.07 ERA in 1,263 innings, and that ERA is at 4.50 this season. But his peripheral stats suggest he's actually been much better than that, with 10.5 K/9 and just 1.5 BB/9. He still has three years and $59.4 million remaining after 2017, and probably wouldn't come with a tremendous prospect cost because of the dollars he's owed.
6. Sonny Gray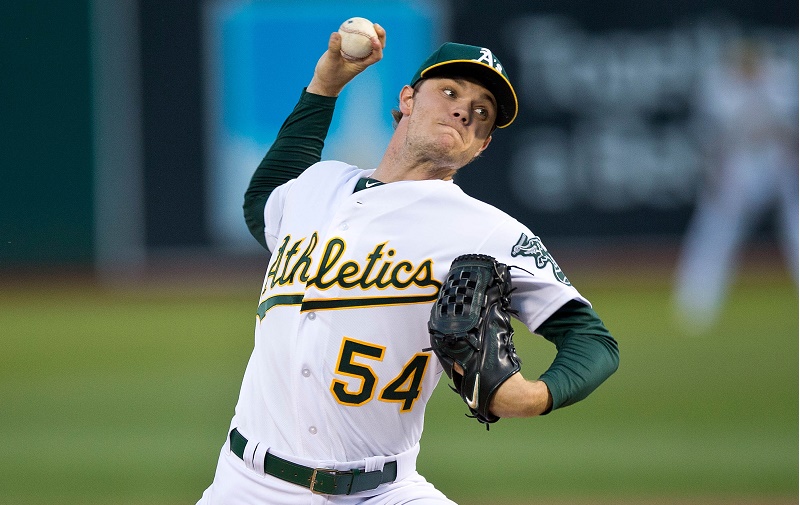 Oakland A's pitcher Sonny Gray has been hit-and-miss the last two seasons after a brilliant start to his young career. Through his first 74 starts, Gray had a 2.88 ERA in 491 innings pitched. But in 2016, he pitched just 117 innings, getting hit hard and allowing a 5.69 ERA with 10.2 H/9. He has bounced back a bit this year, despite an early injury that put him on the disabled list.
Gray has a 3.34 ERA through Memorial Day in five starts. He is in his first year of arbitration this season, so whenever he finally rebuilds his trade value will be the right time for Billy Beane to look to deal him.
5. Marco Estrada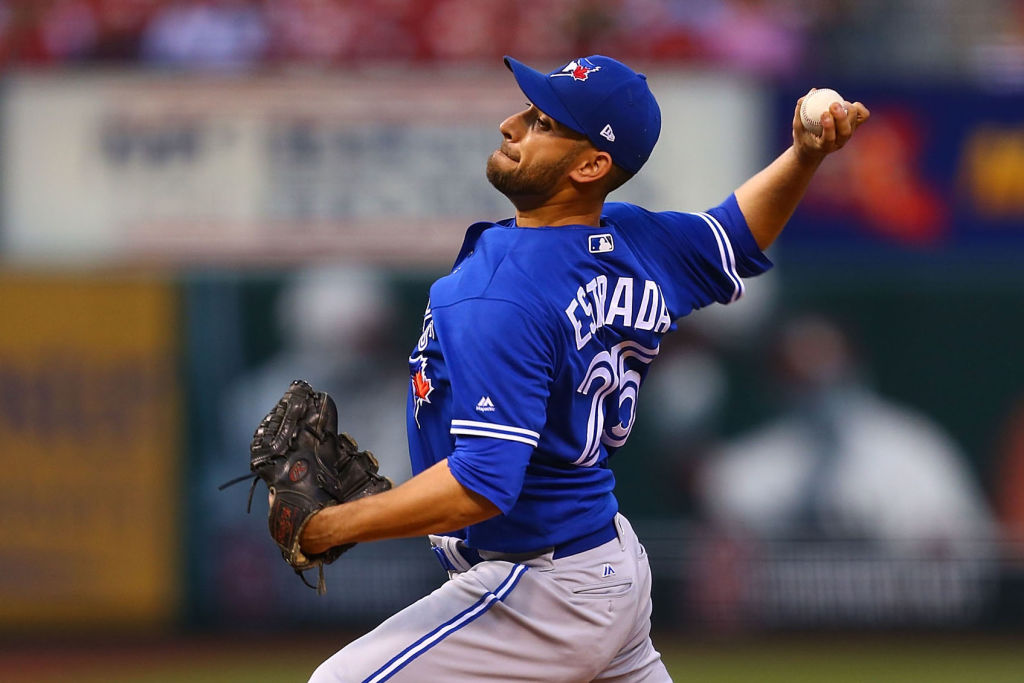 Over the last several years, Toronto Blue Jays right-hander Marco Estrada is one of the most underrated pitchers in the game. After an unspectacular run of time with the Milwaukee Brewers,
Estrada signed with Toronto prior to the 2015 season and suddenly learned how to stop giving up hits. He's led the league in lowest H/9 the last two years, posting a 3.28 ERA with 6.9 H/9 during his tenure with the Jays. Estrada will become a free agent at the end of the season, so he'd be merely a rental if the Blue Jays determine that they're out of the playoff chase in July.
4. Johnny Cueto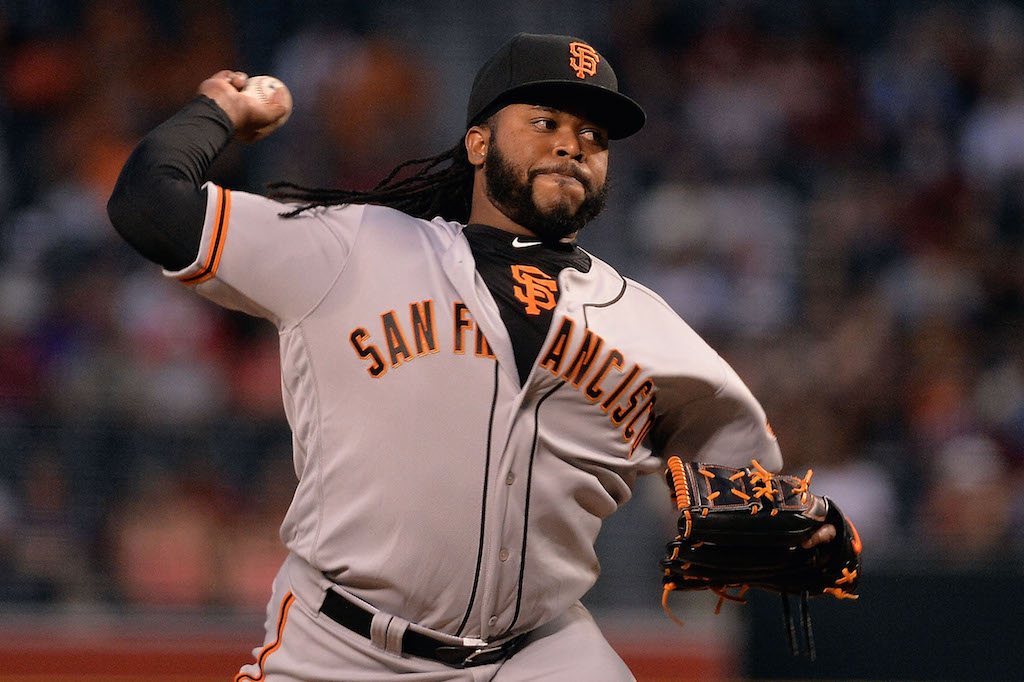 The San Francisco Giants have another right-handed starter who could be on the move, and that's Johnny Cueto. The 31-year-old is another potential rental, set to make $21.8 million next season and at least three years after. But with an opt-out in his contract that he will almost certainly exercise — if he remains healthy.
Cueto's numbers don't look too impressive so far in 2017, with a 4.37 ERA in 11 starts. But he's coming off a strong year in which he had a 2.79 ERA in 219 2/3 innings. Since 2011, Cueto has been incredibly consistent, with a sparkling 2.82 ERA in 1,179 innings.
3. Yu Darvish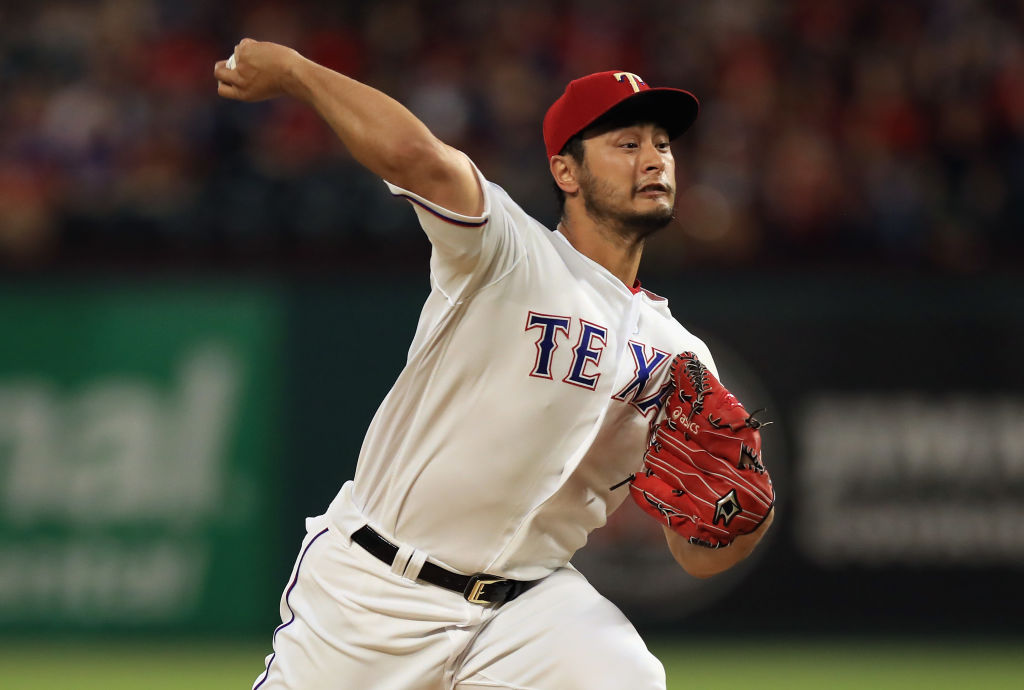 Texas Rangers starter Yu Darvish was one of the very best pitchers in the game in 2014. He had a career 3.27 ERA in 545 1/3 innings, but his season abruptly ended that year. Darvish needed Tommy John surgery on his elbow, forcing him to miss the entire 2015 season. He returned in 2016, and since then he quickly returned to form as one of the best in the game.
Darvish has a 2.97 ERA in 11 starts for Texas this season, and with the Rangers falling out of contention and the pitcher's contract ending after this season, it could be time to move him for a few prospects. The Cubs would likely express interest.
2. Gerrit Cole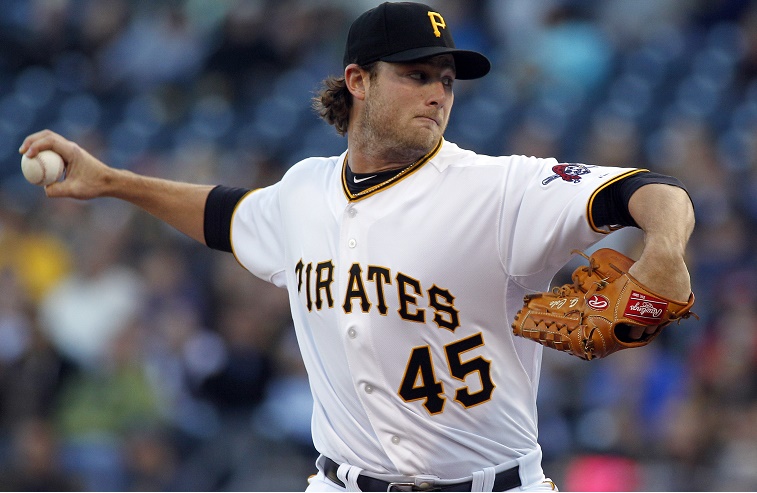 Outside of his excellent 2015, Pittsburgh Pirates right-hander has always been more potential than results. That season, he posted a 2.60 ERA in helping lead the Pirates to a 98-win season. But since then, Cole has 32 starts and 182 2/3 innings pitched with a 3.79 ERA for Pittsburgh.
He's still only 26 years old and in his first year of arbitration. But some wonder whether or not the Pirates might look to deal him for a major return at the trade deadline. It's really unlikely they'd deal him to the rival Cubs, but Chicago will definitely be interested in making something work if he is indeed available.
1. Chris Archer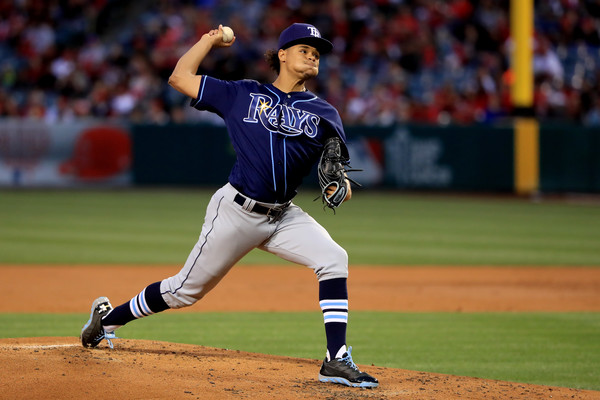 For Cubs fans, Tampa Bay Rays pitcher Chris Archer is the one who got away. The Cubs acquired Archer as a minor-leaguer prior to the 2009 season in exchange for second baseman Mark DeRosa. But just two years later, they turned around and dealt Archer in package to the Rays for pitcher Matt Garza.
Archer has developed into one of the best young pitchers in the game, with a 3.52 ERA and 9.5 K/9 in six seasons. At just 28 years old, Archer is locked up for the next four years at $34 million total, which is a huge bargain. Acquiring Archer is possible for the Cubs, but it'll come at a premium.
Statistics courtesy of ESPN and Baseball-Reference.