MLB: 3 Important Rule Changes Taking Effect in 2016
Here are the 3 key rule changes fans will see in 2016.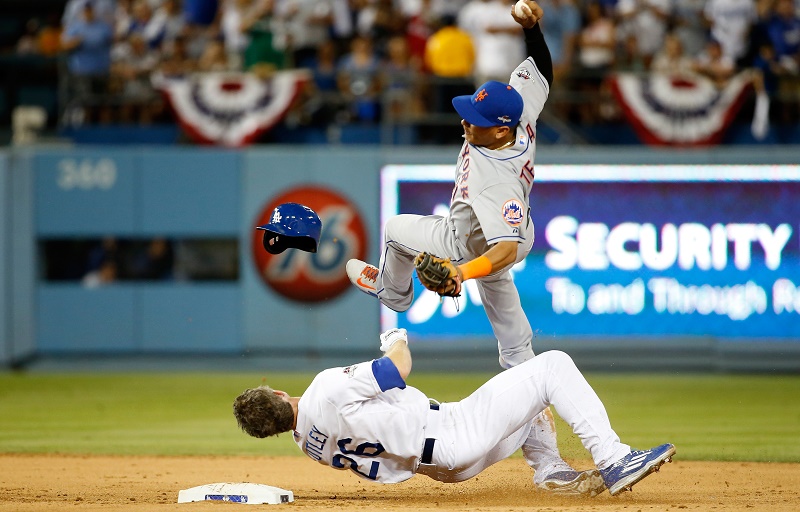 Anyone who saw Chase Utley slide in the 2015 NLDS probably realized it was a historic event. Other than immortalizing the ex-Phillie in the Dirty Slide Hall of Fame, the broken leg suffered by the Mets' Ruben Tejada forced MLB officials to consider changing the rule governing approaches to second base. Indeed, an alteration of the rule has been worked out with the player's union and will take effect on Opening Day 2016 (that was yesterday, for those keeping score at home).
Baseball's front office and player's association didn't stop there, however. The two bodies collectively addressed the "neighborhood play" middle infielders use at second base, and the pace of play got its own tweaking. If you followed the changes in home plate collisions and between-innings breaks in recent years, you know how these rules have an instant impact. Here are the three key changes you'll see in baseball games this season.
1. Timed meetings on the mound
The time-honored tradition of managers or pitching coaches gathering on the mound to discuss matters will be set to a timer beginning in 2016. No longer will the umpire decide when enough is enough before breaking up the party. According to the rule change, these powwows now have a maximum duration of 30 seconds.
In Bull Durham, Kevin Costner and teammates famously discussed wedding presents and other essential topics in the gathering with their pitching coach. If that's what players on a losing team are up to on some meaningless August evening, they better prepare their answers before stepping on the bump.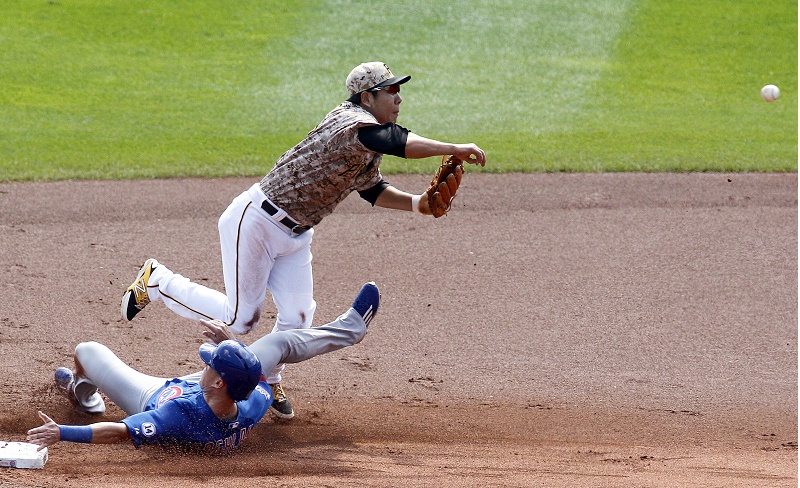 2. Severe slides and neighborhood play: out
The biggest change comes for takeout slides at second base."Rolling block" slides resembling tackles are banned, as are kicks or swipes above the knee (seen above by Chris Coghlan in the end to Jung Ho Kang's 2015 season).
According to the revised rule, the player has to begin sliding before touching the base; has to be able to touch the bag with his hand or foot; must be able to hold the base upon completion; and cannot change directions to make it nastier on the infielder. Runners going from home to first would be called out on interference if the rule is broken.
While these measures serve to protect, a separate rule change on the neighborhood play will actually put more infielders in harm's way. Instead of being able to mock the tag at second in order to avoid a runner barreling into the base, infielders must now definitively touch second to record the out. In sum, infielders now have to touch or the runner will be safe, and runners have fewer weapons to deploy in the takeout slide.
3. Breaks between innings shortened again
Last year, MLB installed clocks to limit the breaks between innings to two minutes and 30 seconds. According to officials, this change knocked a healthy six minutes off the average game time in 2015. Buoyed by that success, MLB and the player's union agreed to knock another 20 seconds off the break between innings, shaving it to 2:10. Now players, broadcasters, and grounds crew members will have to hustle back to their places in a flash — almost a minute faster than they did in 2014.
What will happen to the "YMCA" presentation by the Yankee Stadium grounds crew? How many verses of "Sweet Caroline" does that allow at Fenway? What about "God Bless America," "Take Me Out to the Ball Game," and every other odd between-inning ritual performed on summer nights at the ballpark? We'll have to keep an eye on it, baseball fans. For now, we only know times are a-changing in the grand old game.
Connect with Eric on Twitter @EricSchaalNY