MLB: 3 Most Impressive Stats From Scherzer's 20-Strikeout Game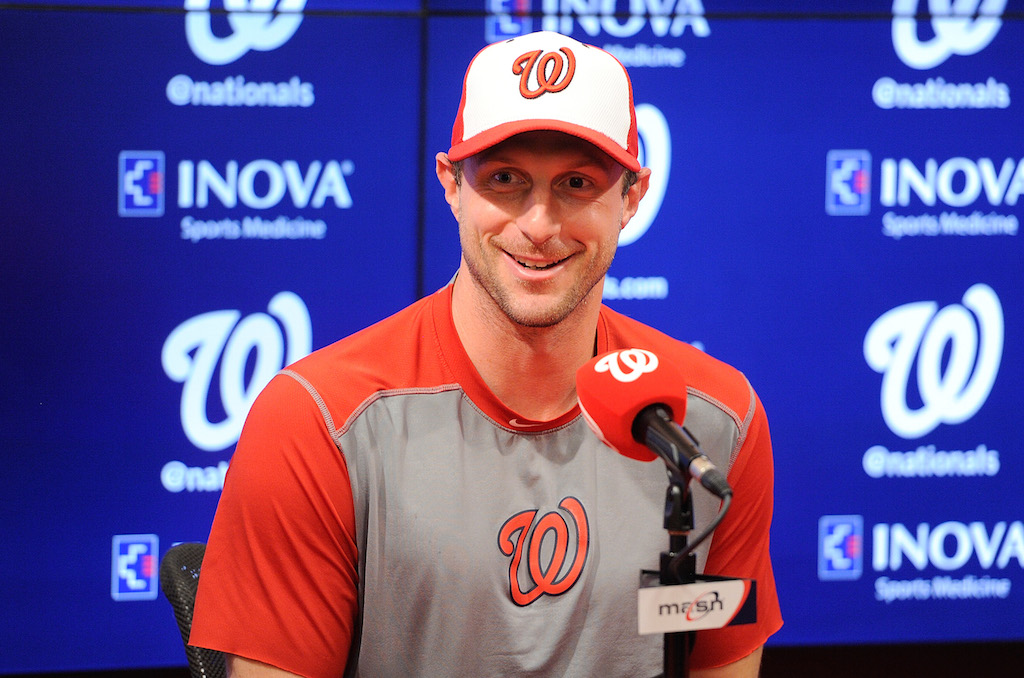 Baseball is a sport that's obsessed with numbers. And on Wednesday night, in a 3-2 victory against his former club, the Detroit Tigers, Washington Nationals pitcher Max Scherzer took the mound and delivered a number that we've only seen a handful of times in MLB history: a 20-strikeout game.
"I knew there was a lot," said Nationals manager Dusty Baker said. "But when they put it on the board, I was like, 'Oh, no.' At that point in time, you know, how often do you have a chance to make history like that? We just have to watch him his next start."
The answer to that questions is four. That's how many times a pitcher has thrown 20 strikeouts in a single nine-inning game. Twice by Rogers Clemens and once by both Kerry Wood and Randy Johnson. And now, with this latest gem, Scherzer makes it five. "That's some serious company," said Scherzer. "It won't sink in right now, but it's an amazing accomplishment."
To say that Scherzer's performance was dominant might be an understatement. The guy was straight cruising. And as you might expect, the numbers show just how efficient this outing really was. But for us, when we look at this impressive 20-strikeout game, three statistics happen to stand out among the rest. See for yourselves.
1. Incredible command of the plate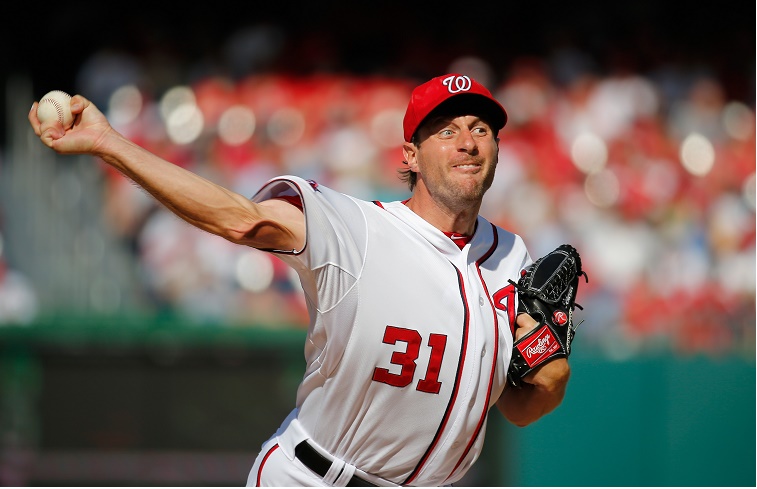 If a major league pitcher has complete control over his pitches, then it's pretty much lights out for anyone who steps up to the plate. Sorry, that's just the way it is. And on Wednesday night, that's the sort of zone Scherzer found himself in. How do we know this? We looked at the "balls."
In nine innings on the mound, No. 31 threw just 23 balls. That is absolutely insane. Compared to the other pitchers who threw 20-strikeout games, it is by far the least amount. Unless, of course, you consider the 32 balls thrown by Johnson in 2001 to be close. For the record, we don't.
2. Swing and a miss (lots of them)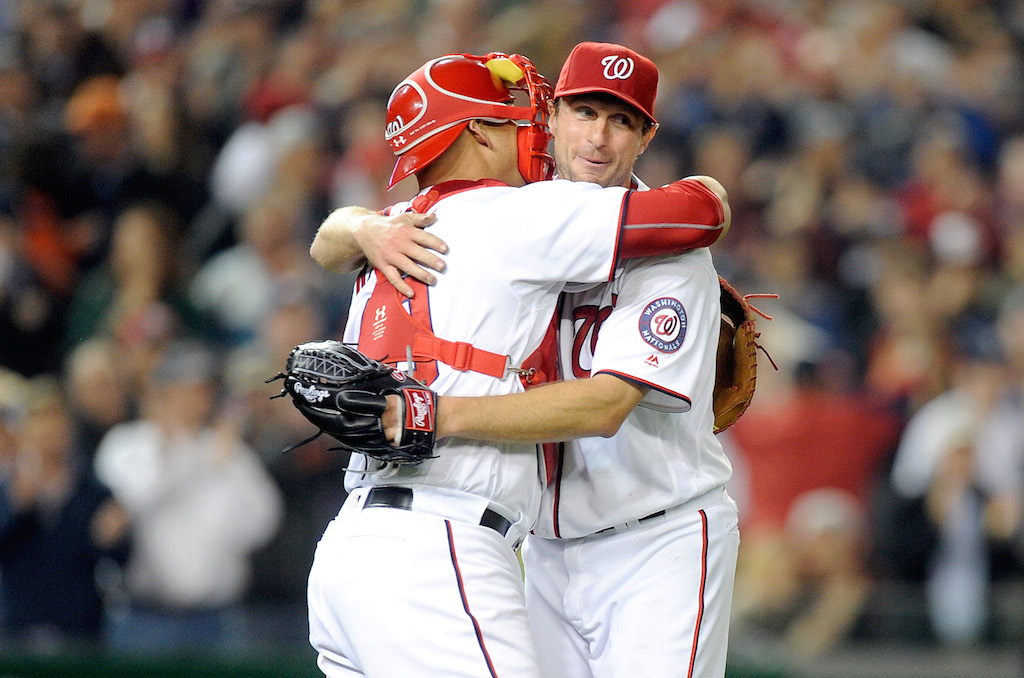 As a pitcher, you know you're in a groove when you've got batters swinging and missing. For Scherzer, this happened quite often. According to the numbers, 14 of Mad Max's (that's what we're going to call him from now on) 20 strikeouts were swinging. And even when batters weren't striking out swinging, they were still missing — a lot.
Per ESPN Stats & Info, Scherzer finished the game with a total of 33 missed swings. In the last 15 years, that is tied for the second most by any pitcher in history. The only person to top this number is Clayton Kershaw, who pulled off a 35-miss performance back in 2015. If you're going to be beat out by someone, you could do worse than LA's superstar lefty.
3. You can't have strikeouts without strikes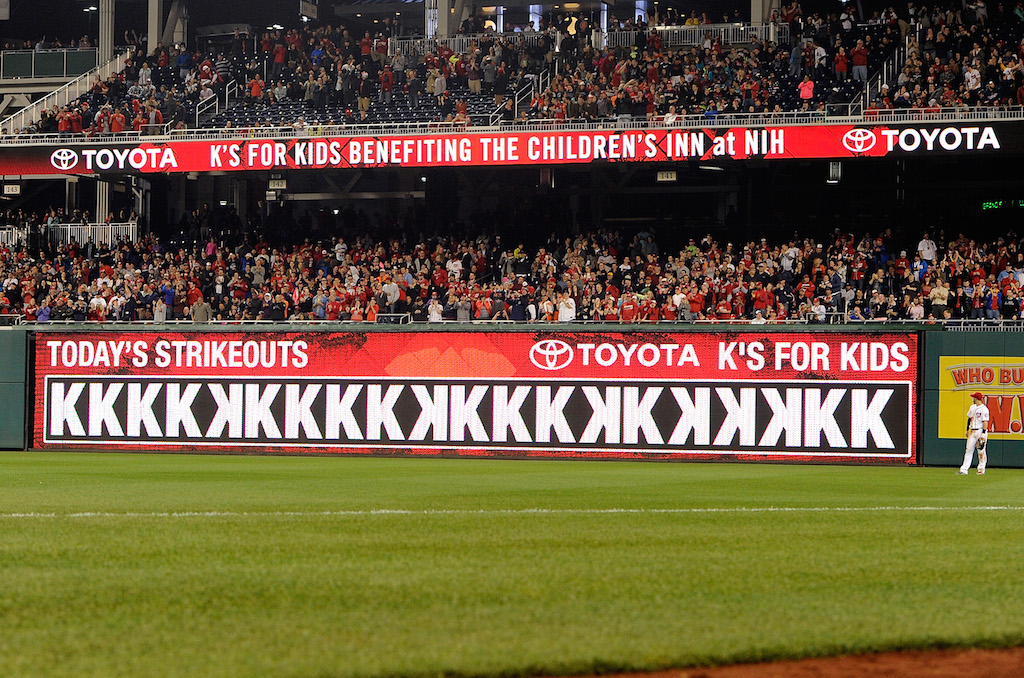 As obvious as this sounds, it's completely true: You can't have strikeouts without strikes. And when it comes to those pitchers who managed to throw 20-strikeout games, no one did a better job of throwing strikes than Scherzer.
He wasn't perfect. But with an absurd strikeout percentage of 80.7%, he was pretty damn close. Command, control, placement, and one strike after another. This is how Scherzer pulled off one of the greatest pitching performances in the history of Major League Baseball. We can't wait to see what he does for an encore.
Statistics courtesy of ESPN.com. and ESPN Stats & Info.