MLB: 3 New Yankees to Watch in 2016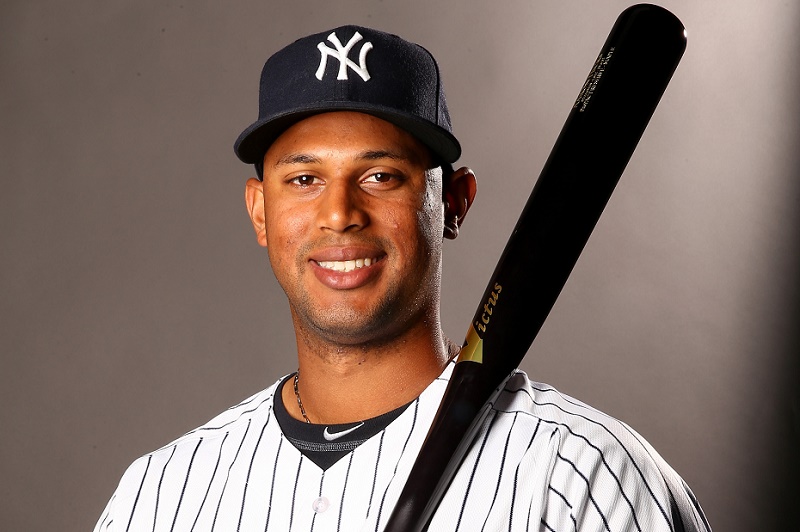 While New York Yankees Spring Training reports revolve mainly around new closer Aroldis Chapman and whatever A-Rod's doing, big change has come to the corps of position players that hit camp the last week of February. Gone is the hope for the blossoming of prospect John Ryan Murphy or a revival of the faded Stephen Drew. In their place, the front office has very young replacements from the minor leagues and trade circuit.
As a result, Yankees fans might need to keep the players guide close at hand for the first months of the season. In addition to an new catcher and everyday second baseman, New York's fourth outfielder could end up with regular playing time. Here are the three new position players the club is featuring in 2016.
1. Aaron Hicks, OF
Among new players, ex-Twin Aaron Hicks may be the hardest to recognize, especially since he shaved the goatee he sported in Minnesota. Acquired in the trade for Murphy, Hicks is a former first-round pick (2008) who didn't make it to the Major Leagues until 2013, and his offensive numbers won't frighten opposing pitchers (.256 BA, .721 OPS in 97 G last season). Still just 26, the switch-hitting outfielder's game did improve across the board in 2015.
The one stat you need to know is his split against left-handed pitching: .307 BA, .870 in 49 G. Considered the backup outfielder who would spell Brett Gardner or Jacoby Ellsbury against lefties, Hicks actually has a path to play every day. Gardner is starting the season nursing a wrist injury, while Carlos Beltran has much better numbers against right-handed pitching. Hicks will be a valuable player for the Yankees if he holds his own in the outfield.
2. Starlin Castro, 2B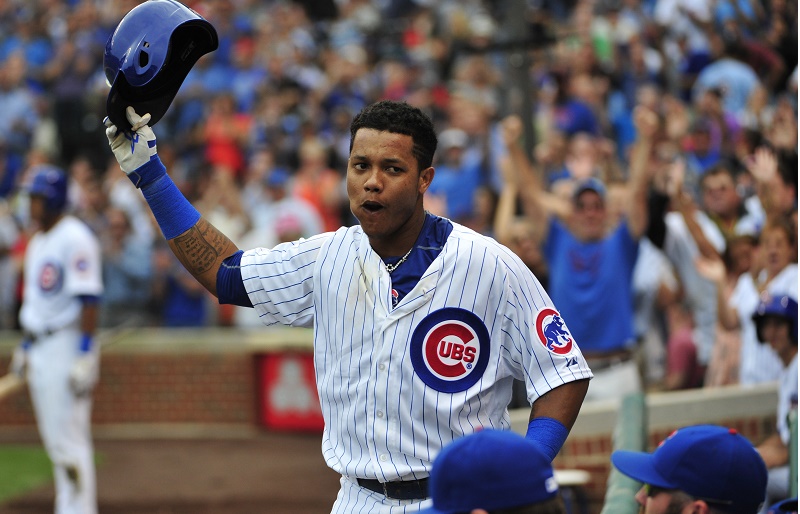 The Yankees gave up depth in the rotation and bullpen by dealing swingman Adam Warren for the Cubs' Starlin Castro, who will man second base for New York in 2016. A three-time All Star at shortstop, Castro made the transition to 2B late in 2015 and excelled at his new position. Offensively, his game took off in the second half as well. He hit .295 with a .783 OPS (15 2B, 6 HR) in the last 65 games for Chicago.'
Club officials expect him to represent a big upgrade over Drew and provide protection from the right-hand side, something the team sorely lacked in 2015. Castro turns 26 in March and is signed through 2019 at bargain prices.
3. Gary Sanchez
Yankees fans may recall Sanchez from the team's top prospects list of years past, but it wasn't until his Arizona Fall League power showcase that the front office seemed to take him seriously. The AFL performance prompted the deal for Murphy and leaves Sanchez the job of backup catcher to lose. (Austin Romine is another candidate.)
The 23-year-old slugger provides a power option at catcher or DH if he can learn to tag big league pitching. He'll have plenty of leeway and an excellent mentor in Brian McCann, but this is Sanchez's first big shot in the Majors. New York desperately needs right-handed pop and is hoping he can provide the solution.
Connect with Eric on Twitter @EricSchaalNY
Statistics courtesy of Baseball-Reference.com.