MLB: 3 Players the Yankees Need to Trade
The New York Yankees have just under a week left to make the final decision on whether they're going to be buyers or sellers this trade season. The smart money says they'll trade away whatever players they can to get more young talent that they can build around in 2017 and beyond. And while they don't have a ton to offer, they do have a few players that could be part of a deal that helps someone else win the World Series.
Here are three players the Yankees should trade before August 1st.
1. Carlos Beltran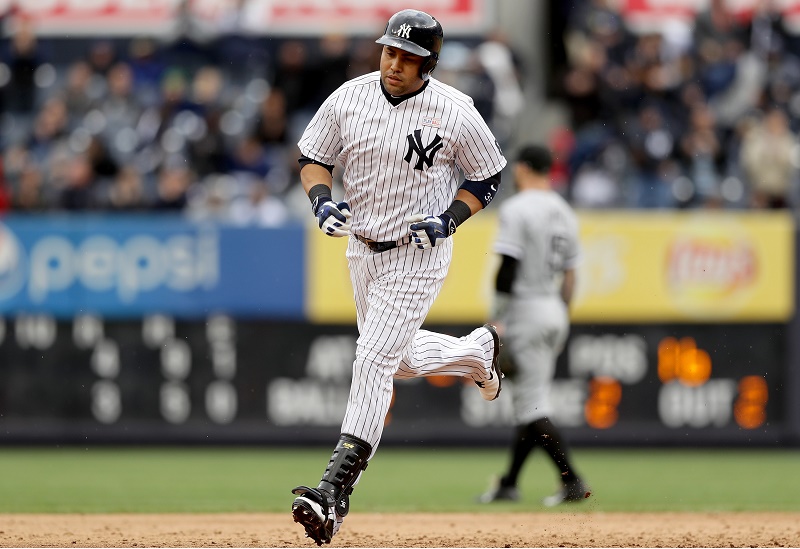 Beltron is having an excellent year at the age of 39, hitting 20 home runs in his first 90 games of the season. After looking like he was beginning to decline with old age back in 2014, Beltran has been extremely solid in his production for New York the last two years, totally 39 home runs in 879 plate appearances with a combined slash line of .286/.338/.502.
He's not what he once was on defense, and that's probably being nice about it. But overall Beltran is a valuable player with playoff and World Series experience. He has 1.4 WAR already this year and is hitting .300/.339/.548. That kind of production would make sense for a lot of teams.
Because of the ability to be a designated hitter, American League teams like the Texas Rangers, Houston Astros, or Cleveland Indians might make the most sense for Beltran. But the Chicago Cubs and St. Louis Cardinals could both use some help in a part-time role in the outfield, which could mean taking a risk on Beltran.
2. Chase Headley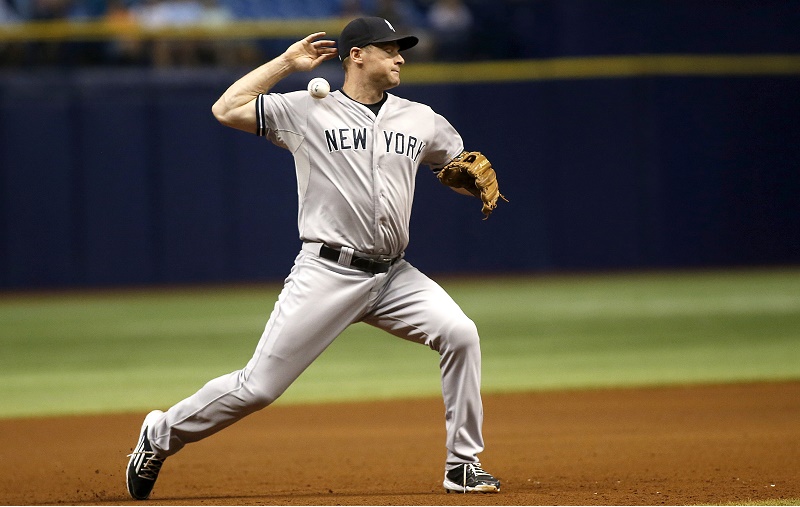 Headley is nothing special as a player, and he has $26 million remaining on his contract after this year. But the Yanks would do well to unload him in an effort to rebuild around better, younger players. Headley has been relatively valuable this year, playing good defense at third base and compiling 1.9 WAR to this point in the season.
And while he's not a great hitter, he can do a few things with the bat. He's clubbed nine homers and is hitting .251/.326/.389, which is about average. There are enough teams looking for help on the infield that we think this could work for New York.
But the first thing they'd probably need to do, especially if they want to get any kind of serious prospects in return, is eat some of the remaining money. If they're willing to do that, a team like the Cardinals would be an amazing fit for Headley. The New York Mets have a need, as well, but it's somewhat hard to see the Mets and Yankees making this kind of deal. Another potential landing spot could be San Francisco, depending on how serious Matt Duffy's injury ends up being.
Aroldis Chapman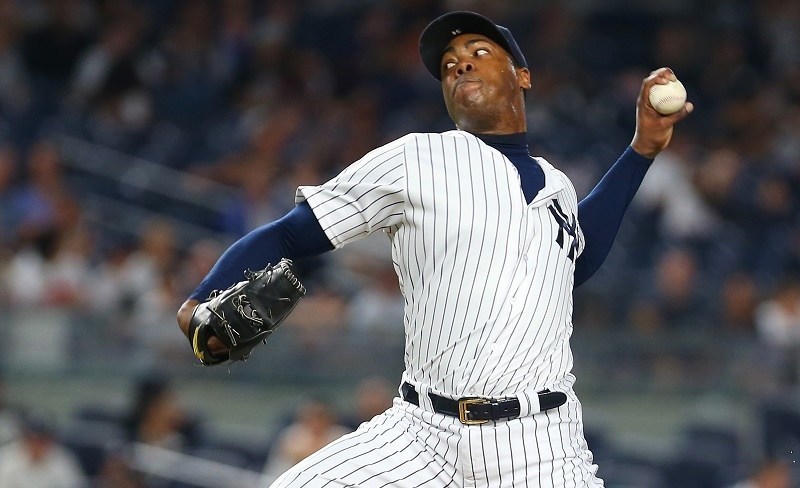 This has to be the biggest name the Yanks are going to deal, with Chapman heading toward free agency at the end of the year and not likely to return to New York. The front office is going to have their share of troubles finding a buyer willing to pay their price, simply because he's a rental and comes with the burden of his domestic violence transgressions. But if you can put all that aside, he's a talented relief pitcher with a 100 mph fastball, which means teams will buy into the fact that he can help them.
After serving his 50-game suspension at the beginning of the year, Chapman has come back and performed well on the field in New York. He has a 2.22 ERA in 28 1/3 innings this year, striking out 40 batters while walking just eight. Over the last three seasons, the 28-year-old left-hander has a 1.88 ERA in 148 games—and 126 of those were games he finished.
Throw a dart at a list of teams in contention, and you'll hit someone that could use a dominant, left-handed reliever with shutdown type of stuff. The Chicago Cubs have been rumored heavily, but with the acquisition of left-hander Mike Montgomery it seems less likely that they're going to be making a deal with New York.
A special note on Andrew Miller, who might've once appeared on this list, is that at this point New York would probably be better off holding onto their other left-handed reliever and either dealing him in the winter or keeping him for 2017. Miller is still under contract for two more seasons, and if the Yankees think they're going to rebuild quickly, would be a nice arm to have around in the bullpen.
Follow Ryan on Twitter @RyanDavisBP
All stats courtesy of baseball-reference.com.