MLB: 3 Players Who Can't Afford to Mess Up This Season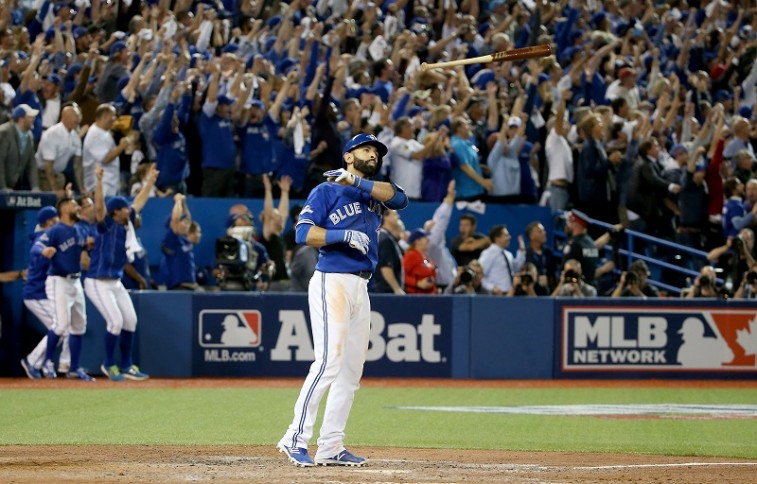 Heading into each season, many players are entering the final year of their respective deals. This is often a critical juncture in their careers as their performances in the upcoming campaign can strongly influence their future — either greatly helping or hurting their chances of landing a large contract. This is an opportunity for players to strengthen their case in potential contract negotiations with both their current team and other clubs. Here are three players in the MLB who need to string together a strong 2016 season.
3. Jered Weaver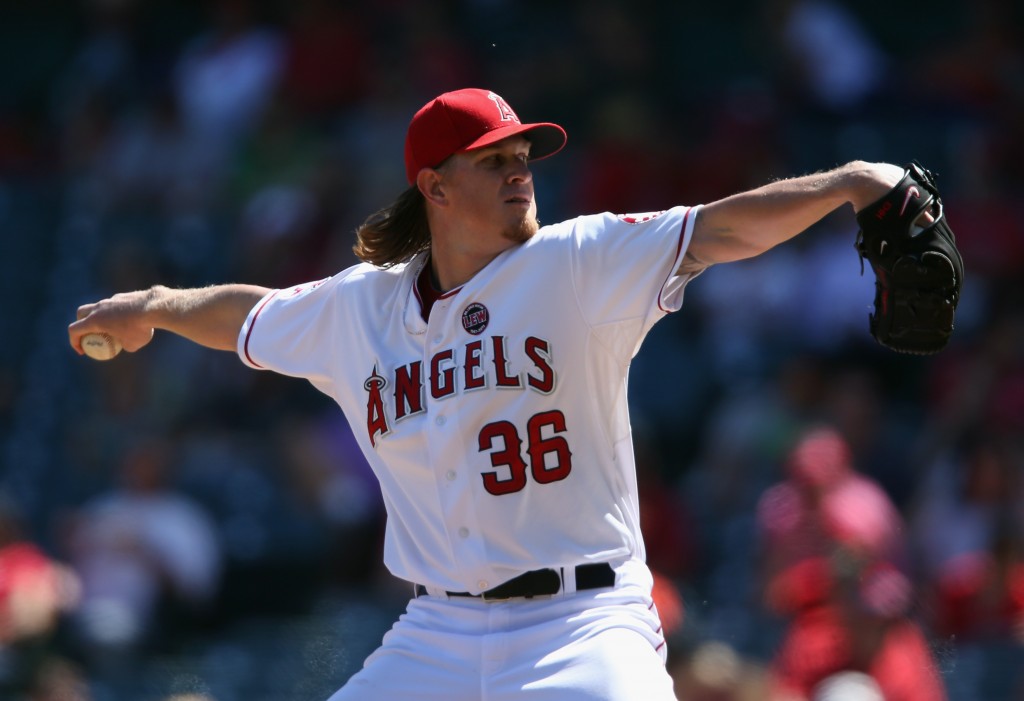 In August 2011, Los Angeles Angels pitcher Jered Weaver unexpectedly signed a five-year, $85 million contract extension with the Angels. He was in the midst of arguably the best season of his career, recording several career highs including ERA (2.41), WHIP (1.01), complete games pitched (four), and inning pitched (235.2). At that point in his career, Weaver was one of the game's best pitchers in the final year of his deal.
Had he allowed himself to enter free agency he would have likely commanded a lucrative contract that easily surpassed $100 million. Weaver is in a much different position entering the final year of his contract extension, having come off the worst campaign of his career and posting his first losing record at 7-12 while holding a career-worst 4.64 ERA. He also recorded the lowest amount of strikeouts per nine innings (5.1) and saw a continued decline in the velocity of his fastball, which topped out at only 83 or 84 mph throughout the season.
Although he was limited by a nagging hip injury, Weaver knows the importance of bouncing back in 2016 — not only to land another long-term contract but to extend his MLB career as well. "I'd like to play for as long as I can," he said, according to the Orange County Register. "But if I go through another season like last year — with, not just the frustration of the numbers but how my body felt — your heart and your mind can only do so much." The 33-year-old is at another critical crossroad, which makes performing well in 2016 arguably the most important season of his 12-year career.
2. Jose Bautista
Since his arrival to the Toronto Blue Jays during the 2008 season, outfielder Jose Bautista has been a steady offensive force for the club. He hit 25-plus home runs in each of the last six seasons, including more than 40 in three campaigns and a career-best 54 home runs in 2010. Bautista also broke the century mark in RBIs and runs scored four times during his tenure with the team, helping him earn numerous accolades including six consecutive All-Star Game selections, three Silver Slugger awards, and two Hank Aaron awards.
Set to enter the final year of his five-year, $65 million contract, the 35-year-old is eyeing a long-term deal — reportedly worth $150 million over five years — with the team. Bautista recently spoke out about the topic, holding a firm stance that he won't give Toronto a hometown discount because he believes that has been the case over the last five seasons.
"I don't think there should be any negotiations," Bautista said, according to SeattlePi.com. "I think I've proved myself, and the question has been asked — what will it take — and I've given them an answer. I'm not going to sit here and try to bargain for a couple dollars."
In the 2015 season, Bautista proved once again that he is still one of the game's most dangerous hitters, finishing fourth in the league with 114 RBIs, second with 108 runs scored, fifth in on-base percentage (.372), seventh in slugging percentage (.536), and eighth in OPS (.913). He also tied for fifth with 40 home runs, marking his second straight season with 35 or more home runs and 100-plus RBIs.
More importantly, his production this past year helped the Blue Jays snap a 12-year playoff absence and reach the American League Championship Series for the sixth time in franchise history. This makes it more crucial that Bautista puts together another impressive season, which should either rival or best his production over the last two campaigns. His contract demands may seem a little unrealistic given his age and likely decline over the next few years, but the terms of his next contract will depend on how he performs in 2016.
1. Stephen Strasburg
Stephen Strasburg was drafted with the first overall pick in the 2009 MLB draft by the Washington Nationals and made his major-league debut just over a year later. He was one of the most hyped players to enter the league in recent memory, with many believing that he could become the next dominant pitcher. However, he saw his rookie campaign cut short after tearing an ulnar collateral ligament that required Tommy John surgery.
Although he made a full recovery from the injury and returned late in the following season, Strasburg hasn't lived up to those astronomical expectations through the first six seasons of his career. He has been a productive pitcher but he has been limited by injuries in the last four seasons, putting together just one campaign with 200-plus innings pitched and 30-plus starts. That said, he has never held an ERA over 3.50 and has made at least 23 starts in each of the last four years.
This all leads up to Strasburg entering the most important season of his career in a contract year with the opportunity to become an unrestricted free agent next offseason. The 27-year-old is said to be eyeing a lucrative long-term deal, but that may not be in the cards if he continues to be limited by injuries. He's a talented player who can be a strong No. 2 or No. 3 pitcher in the starting rotation. If he can show that he's past these lingering injuries and can build off the last two season he could be in line for a lucrative contract, likely with another club.
Statistics courtesy of Baseball-Reference.com and MLB.com.