MLB: 3 Popular Storylines We're Not Buying in 2016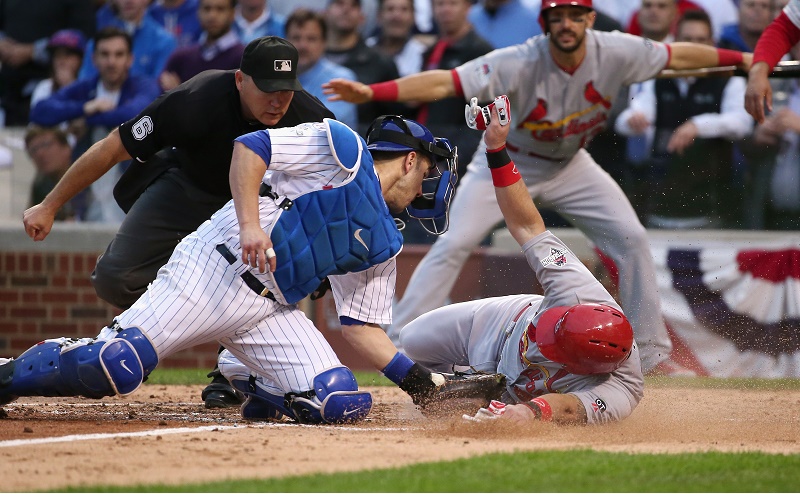 If you miss baseball season, we hope you didn't watch Super Bowl 50. The corporate spectacle — played out between two teams that couldn't complete a touchdown pass — was enough to inspire epic poems on the 2015 World Series. Remember Eric Hosmer making a bold dash to home plate in Game Five? Somehow, watching Peyton Manning fumble twice in one series and set a record for failed third-down conversions didn't deliver the same thrills.
Since Opening Day is still many weeks away, baseball fans will have to be content with projections and predictions. Suffice to say you will see some questionable storylines among them. Last year, many tried to sell narratives of the Red Sox going worst to first or the Mariners becoming the dominant force in the AL West. This year, you will see equally dubious claims made by bloggers in your online travels. Here are three storylines we're not buying about the 2016 MLB season.
1. The Cardinals will play for a Wild Card
We don't begrudge Cubs fans any high expectations. Heck, the club made it to last year's NLCS by exceeding them on all fronts. With Jason Heyward, John Lackey, and Ben Zobrist now aboard, division bully, St. Louis, should be on notice. There's no question Chicago improved in the ways they needed the most. However, whether it will be enough to knock the Cardinals out of first place remains to be seen.
For starters, Jake Arrieta and Lackey will have to come close to repeating their exceptional 2015 seasons, and Heyward will have to do the same in a new position. Too many predictions assume these variables and hand the Cubs the division, leaving old St. Lou out fishing for a Wild Card. We see the Redbirds as an equal, if not quite the favorite in the Central. FanGraphs projections have Chicago winning 94 (the most in MLB) while the Cards drop 16 wins, down to 84 in 2016. We're not buying.
2. Marcus Stroman is the next David Price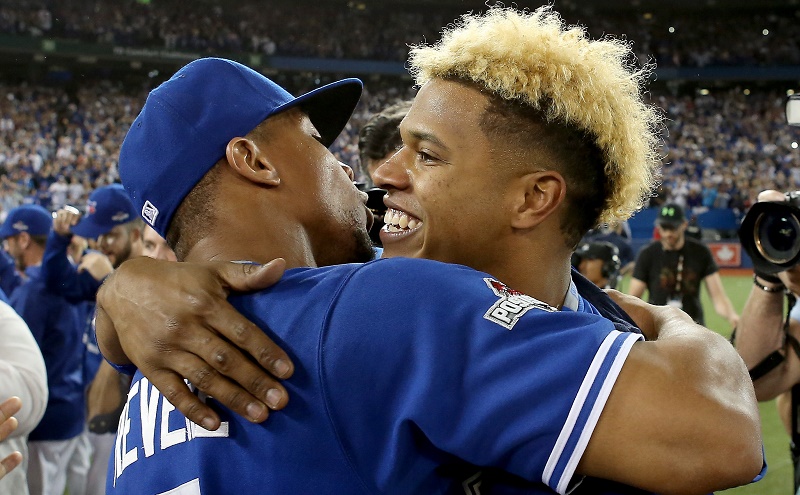 While we're on the topic of great expectations, we turn to Camp Toronto, where the rotation will apparently live and die by Marcus Stroman, who has 24 starts to his name in an injury-abbreviated, two-year MLB career. On this count, the computers deserve commendations for their restraint in projecting 84 wins for the Blue Jays following a 93-win campaign that was all second-half bluster following the acquisitions of David Price and Troy Tulowitzki.
Of course, the star of Toronto's late-season show was Price himself, and he no longer pitches for the organization. So the logic goes that Stroman, the right-hander with 157 career innings under his belt, will be the team's No. 1 arm in 2016. This assumption of having a new ace is puzzling because a great season would be a first for Stroman. We're used to seeing at least one dominant year — or something close to it — before someone gets that label. We're not hopping on this bandwagon.
3. The Diamondbacks will rattle NL West mainstays
No one can deny how much Arizona's front of the rotation improved. Slotting in Zack Greinke and Shelby Miller ahead of Patrick Corbin and Robbie Ray is a major step up for the Diamondbacks heading into 2016. However, the team has problems beyond the rotation and bullpen, which just got better with Tyler Clippard coming on board. The best way to describe the D-Backs problem is a word usually reserved for meetings held on beanbags at a startup: culture.
Arizona's position players and entire rotation were made up of players in their 20s, nearly all of whom developed on a losing team. Watching the club play last summer was a study in how to lose games that good teams win. Playing against the Dodgers and Giants, two perennial contenders, it will take instant maturing for the Diamondbacks to rattle the AL West competition.
Connect with Eric on Twitter @EricSchaalNY
Statistics courtesy of Baseball-Reference.com and FanGraphs.