MLB: 3 Potential Sleeper AL MVP Candidates in 2016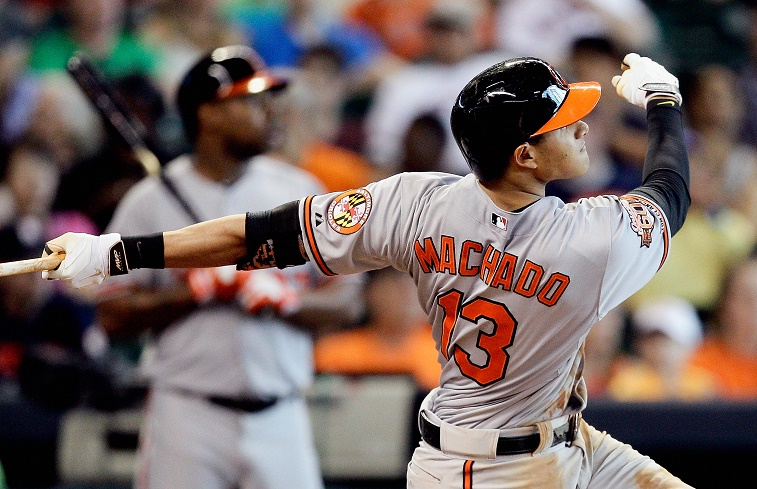 We all know that given a relatively healthy season, Los Angeles Angels of Anaheim outfielder Mike Trout can be counted on for an MVP-caliber season. Given his recent ascension into the elite hitters' club, a fair assumption could be made for Toronto Blue Jays third baseman Josh Donaldson as well. After all, Donaldson and Trout did finish 1-2 in the AL MVP vote in 2015. But which other players will have a good shot at earning the hardware for 2016?
The following trio of athletes each finished in the top-10 for 2015 AL MVP vote-getters, but none of them earned any first-place tallies. Additionally, the best finish that any of the players have experienced across their respective careers has been third. To be fair, it would not be categorized as a stunner to see any of the players be named the winner next fall, but they are clearly not the favorites. In fact, in two of the cases, the selections for this list are probably not even the most likely award-winner from their own teams. Without further ado, here are three potential sleeper AL MVP candidates for 2016.
1. Manny Machado, Baltimore Orioles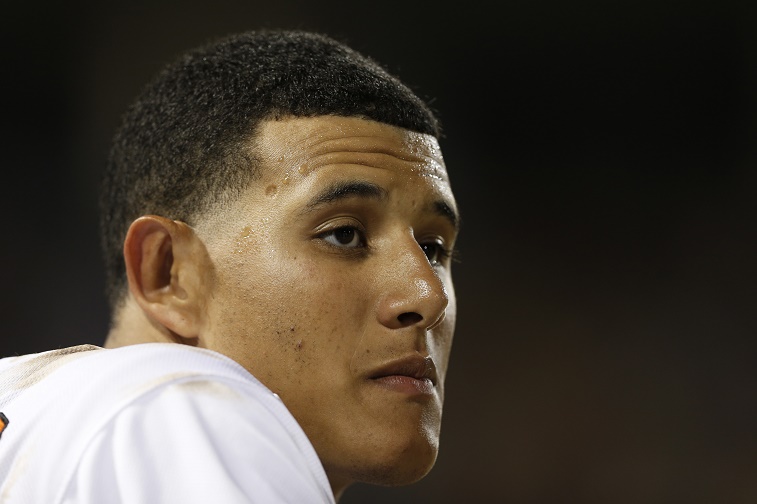 Baltimore Orioles third baseman Manny Machado was selected as the third overall pick in the 2010 MLB Amateur Draft, which featured a strong top-10 field that also included Bryce Harper and Matt Harvey. Given his fellow draftees, especially "the LeBron of baseball" in Harper, it would be easy for Machado's early career successes to be overshadowed. Even on the current Orioles roster, you could make a good case that more likely MVP candidates may include five-tool talent Adam Jones and, to a lesser extent, slugging first baseman Chris Davis.
Still, at just 23 years of age, Machado's future is bright and we think he'll make a push for the AL MVP this season. He's coming off a masterful campaign in 2015; he played in all 162 games, led the league in plate appearances with 713, and posted over 100 runs and 180 hits. His 35 home runs and 86 runs batted-in shattered his previous career-highs, as did his 20 stolen bases. He showed great plate discipline with 70 walks a season ago, and his slash line of .286/.359/.502/.861 propelled him to a fourth-place finish in the MVP vote. Look for Machado to build off of his breakout season and make a serious push for the hardware, especially if he can lead the team to the postseason.
2. Jose Bautista, Toronto Blue Jays
With six straight All-Star appearances and four top-10 MVP finishes in that span as well, it would seem hard to overlook Jose Bautista of the Blue Jays. But that's what you get when you are 35 years old and in the same lineup as Donaldson. Despite more than 200 homers and four seasons of over 100 runs scored and 100 runs batted in since 2010, there will still be skeptics for Joey Bats. We think this guy is far from done though.
With a full season of table-setting from guys like Dalton Pompey, Kevin Pillar, and Donaldson, and protection from Edwin Encarnacion, Troy Tulowitzki, and others, we could even see an increase on Bautista's 114 RBI total from 2015. With the loaded lineup in stow, pitchers will be forced to throw to No. 19 every time and they will have to suffer the consequences. We give Bautista just as good of a chance as Donaldson to take home the 2016 AL MVP crown.
3. Lorenzo Cain, Kansas City Royals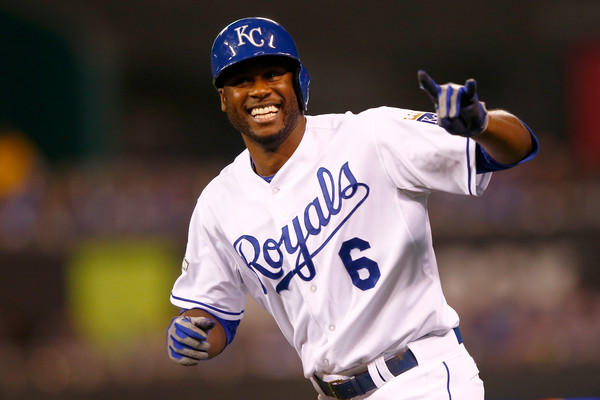 Maybe you say Machado is too young to be seriously considered for the race and Bautista's too old to win his first. So, let's say hello to Kansas City Royals centerfielder Lorenzo Cain. The Georgia native will turn 30 during the first month of the regular season, a typical age when a baseball player is in his prime. Not only is Cain coming off of a World Series championship, but he produced, by far, his strongest individual season too.
None of the speedster's stats will blow you away and he probably won't lead the league in any significant offensive category, but what he brings is overall contribution. He made his first All-Star team last year and finished only behind Trout and Donaldson in the MVP vote. He played in a career-high 140 games last season, but still, there's room for a 10-, 15-, or 20-game increase. If he can stay healthy and even better his monster year from 2015 (101 R, 16 HR, 72 RBI, 28 SB, .307/.361/.477/.838), look out for Cain in the chase.
Follow Victor on Twitter @vbarbosa1127
Statistics courtesy MLB.com, Baseball-Reference.com, and ESPN.com.