MLB: 3 Reasons for the Chicago Cubs' Slide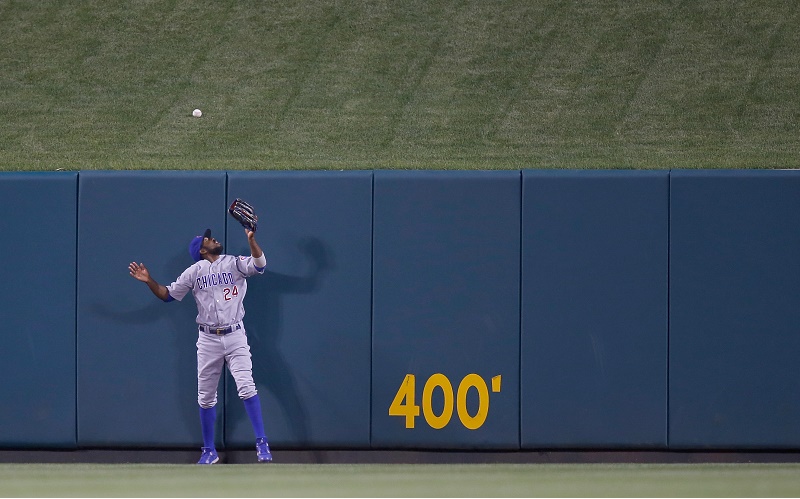 Maybe they aren't the 1927 Yankees after all. Or the 1998 Yankees. In fact, after getting shut out twice in the space of 10 games — once by the immortal Drew Pomeranz — you have to wonder if the 2016 Chicago Cubs are even the 1998 Atlanta Braves. That Braves team had several future Hall of Famers on board, won 106 games, then got outclassed (i.e., out-pitched) in the NLCS by San Diego.
The Chicago Cubs' slide is enough to make you wonder. The standards are high, for sure, but the hype surrounding their dominant run to start the season invites scrutiny of the highest order. Clearly, a 4-8 stretch that includes four losses to the Brewers and Padres is suspect in a yes-that-good type of team.
From this vantage point, the Cubs are not immortal, and their weaknesses have been on display during the May slump. Here are three reasons for the Cubs' return to mortality.
1. The usual regressions
So Dexter Fowler won't hit .400 this season? Sorry, Cubs fans, but no. We don't blame you for getting excited about Fowler after his scorching start. On April 21, he was hitting .393 with a gaudy 1.218 OPS. Since then, the career .269 (.789 OPS) hitter has fallen back to earth, posting a .284 BA (.840 OPS) since May 1. The other shoe has dropped, leaving the player we always knew and appreciated. Alas, Fowler didn't turn into Ichiro Suzuki in the offseason.
Speaking of regressions, Anthony Rizzo experienced a power outage during Chicago's mini-slide. His thumping April (8 HR, 24 RBI) yielded to a pedestrian May (3 HR, 11 RBI). In the rash of close games the Chicago Cubs have lost (including four by one run), a home run would turn an L into a W. Rizzo hasn't been able to deliver on that front. On May 23, he failed to plate the runner on third base with one out in a tie game. Slumps happen, and Rizzo is dealing with one.
2. Failure in the clutch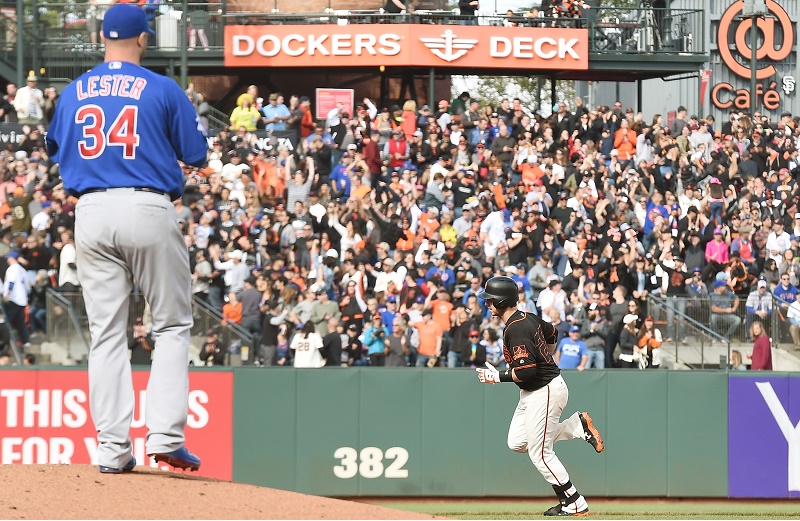 This team was bad (28th in MLB bad) with runners in scoring position in 2015, and the trend continues with Chicago at 19th place with a .245 average in 2016. In many cases (i.e., runners on third with less than two outs), you don't even need a hit, but the Cubs have repeatedly failed to get the sac fly or soft ground ball necessary to plate the runner. During a team-wide slowdown, these missed opportunities have been back-breakers.
How about those teams the Chicago Cubs were compared to after their early start — did they have their share of flubs in the clutch? Going back to the 1998 Yankees, the answer would be a resounding no. New York's balanced, veteran lineup feasted on opposing pitchers in the clutch all season. With runners in scoring position, they hit .299; with a runner on third and less than two out, they hit .450.
Again, it's a tough comparison, but Chicago Cubs fans and MLB writers made it. We're just doing a little unsolicited fact-checking for them and the ESPN gang who hopped on the bandwagon joyride earlier in the season.
3. A scrappy opposition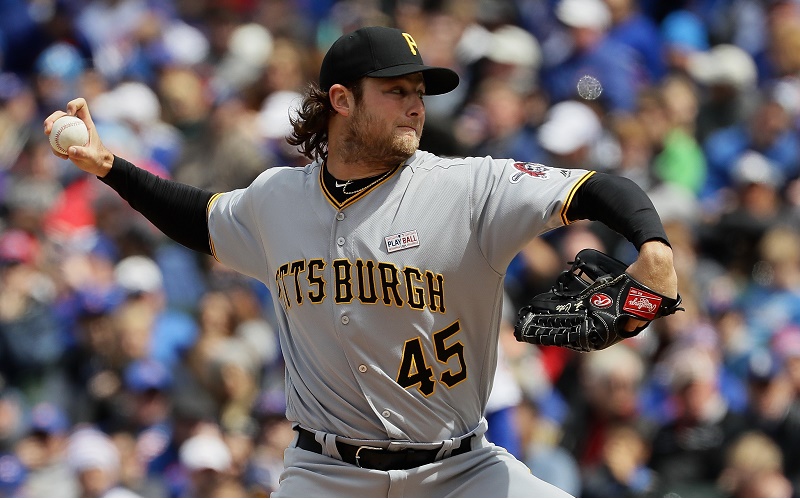 If you don't blow teams out, you give them a chance to beat you at your own game. This Chicago Cubs slide has featured a few dramatic victories by the opposition. Topping the list are the Pirates' 2-1 win at Wrigley behind Gerrit Cole and the 1-0 loss in San Francisco at the hands of Madison Bumgarner. St. Louis's 4-3 walk-off win on May 23 is up there, too.
In other cases, scrappy opponents pulled off gutty wins against the Cubs, as in the case of the 1-0 win by the Padres over the angry John Lackey. Milwaukee tormented the Cubs during a three-game set at Miller Park as well. Were it not for a bizarre, Brewers-eque series of fumbles in extra innings, Chicago would have been swept out of town. As it was, they salvaged one game and ended the three-game set with a total of seven runs.
So the Chicago Cubs definitely have a bullseye on them in 2016. They seemed perfectly fine with the situation for the season's first five weeks, but we'll see what this team is made of in the coming month or so. To date, they're more '98 Braves than '98 Yankees, as long as you overlook the fact that both clubs won a World Series just a few years earlier (1995 and 1996, respectively). The Chicago Cubs haven't done that in 108 years.
Connect with Eric on Twitter @EricSchaalNY
Statistics courtesy of  Baseball-Reference.com and Fangraphs.com.