MLB: 3 Reasons the Royals' Comebacks Won't Last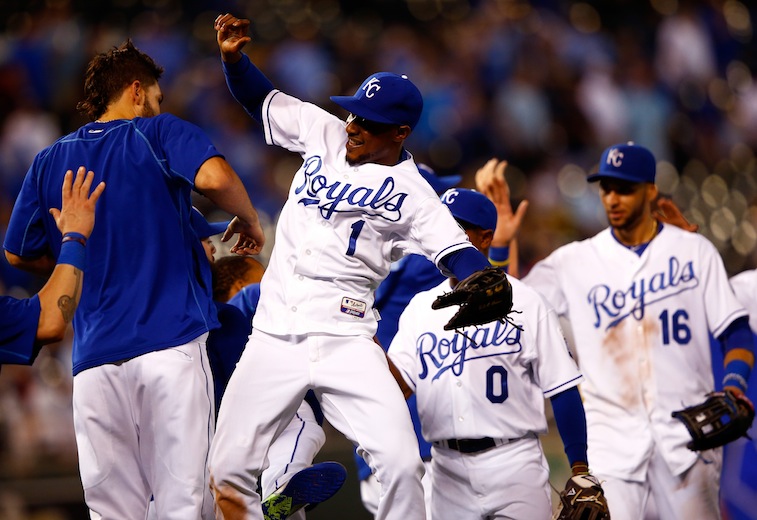 We've seen it all before. Kansas City entered Monday night's loss to the Toronto Blue Jays in the ninth inning all but having lost, trailing by a score of 11-4. When the Royals scored one run, nothing really changed. But then they notched another, and all of a sudden a five-run game seemed manageable. And after Kendrys Morales hit a two-run shot giving the Blue Jays just a three-run lead, the Royals were back in it, and a Cinderella comeback was in the air.
Kansas City didn't win Monday. They certainly made it interesting in the ninth inning though. The Royals did what it seems like they always do — come back late in games. And these late heroics aren't anything new — even going back to last year's wild-card game when the Royals scored three runs in the eighth inning then one in the ninth to the tie the game, only to win it in extra innings.
This season, it seems like the Royals aren't winning unless they're coming from behind. This has gone as far as Royals' fans proclaiming when they're losing early, "just wait until the eighth inning." Like scoring late-game runs is something planned by manager Ned Yost. And while that kind of "strategy," if you want to call it that, clearly is misguided and foolish, it apparently works. Trailing 6-2 in the eighth inning in game four of the ALDS, Kansas City put up five runs to take the lead and then tacked on two more in the ninth for a critical series-tying victory.
There's no doubt that the Royals have the talent and kind of lineup where late runs and rallies can come quickly and often. However, it shouldn't be relied on: After all, good teams don't perpetually play from behind. Thus, though Kansas City's late-game comebacks are certainly fun to watch, and you can never count them out, here are three reasons it won't last.
1. Opposing teams' bull pens
The Royals' ability to get clutch, late hits has been unfathomable at times. Just when you think they're down, they're back in it. But during the regular season and even so far this post season, they were the better team. They are, after all, the best team in the American League according to the regular-season standings. But as the playoffs continue — obviously the Royals' presence hinges on them winning the American League — the competition will get stiffer and stiffer. And with that will come better opposing pitching.
Kansas City is actually a perfect example of how dominant pitching, no matter the offense, can shut a team down. Had the San Francisco Giants not had Madison Bumgarner a year ago, no one doubts that Kansas City would be the reining World Series Champions. However, they aren't; and the Royals are still fighting. While they've had their way thus far with their opponents' bullpen, particularly against the Blue Jays, come the end the road, it won't be like that.
2. Slow starts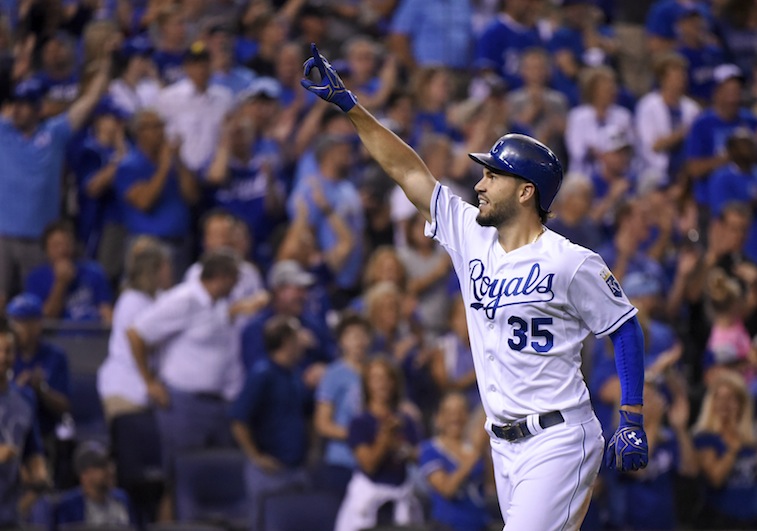 When a team scores first, it sets the game's pace. And when it doesn't — well, it falls into place. Thus, playing from behind, or rallying late in the game, usually means that you're not dictating the game. And therein lies the issue. Whether you come from behind with the home crowd behind you, or you miraculously come from behind on the road, the game likely didn't go the way you wanted.
And in terms of the Royals – well, Kansas City will likely face a dominant National League rotation if it makes it that far — slow starts won't prevail. The Royals will need to score runs early and get to the opposing starting pitching. Hoping to outlast a team like the Mets or Cubs will only result in a hindered defeat: When their lineups outhit you and their pitchers out-pitch you, the series is over. Scoring runs early and often is the only way to put a game in your own hands, and until the Royals do that (excluding Tuesday night's drubbing of the Blue Jays), they're going to come up short again.
3. A mentality only goes so far
Playoff baseball has many superstitions. Whether it's wearing the same socks or even the same jockstrap until you lose, players take this very seriously. And the luck that comes with late-game heroics isn't any different. A team's belief that they're never out of the game is a powerful thing. However, it shouldn't become any more than that. The Royals would obviously not knowingly accept such a fate — playing with a lead does have much more benefits than not — but sometimes this mentality can't be overcome.
While Kansas City's refusal to lose may have taken them this far in 2014 and also this year, it also might very well be the Royals' downfall. They're playing with fire, and just as Madison Bumgarner taught them a year ago that scoring runs isn't as easy it looks, the Mets' (or somehow the Cubs, though that doesn't look likely) rotation and bullpen isn't a pushover. The Royals will need to score early and often if they have hopes of bringing that World Series title back to Kansas City for the first time since 1985.