MLB
MLB: 3 Reasons to Attend Arizona Fall League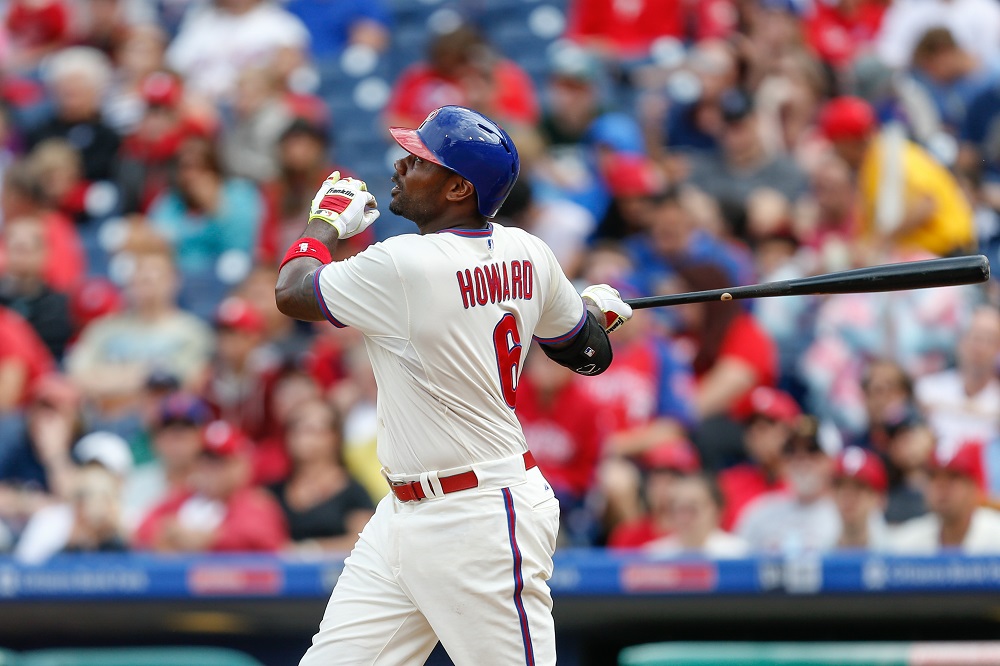 On a late fall day in November 2004, with the majestic backdrop of Pinnacle Peak in the distance, my baseball universe was forever changed. Along with a few hundred of my closest friends, I sat at the Arizona Fall League Championship game and watched two young players, both of whom were the following season's Rookies of the Year.
It actually gets better than that. Seated across the aisle in Scottsdale Stadium was legendary Longhorns quarterback, the late James Street, whose son Huston was the winning pitcher for the Scorpions. In the midst of the post-game celebration, I found myself standing next to a hulk of a man wearing Phillies pinstripes. Yes, it was future MVP, Ryan Howard, his son perched on his massive shoulders. For a devoted baseball fan, it was a harmonic convergence of the past and future fueled by the heady presence of emerging hardball superstars.
As professional sporting events go, Arizona Fall League is one of the nation's best kept secrets. From early October through mid-November, top minor league players head to the Valley of the Sun for what some refer to as the major league's "finishing school." For $8 a pop (less for seniors and students), fans can take in one of these sparsely attended games played across a number of top spring training facilities fanning out from Mesa to Glendale. The league has flown below the radar for more than 20 years, save for locals and the few baseball nerds who live and die by their Baseball America subscriptions.
Arizona Fall League comprises six teams — Salt River Rafters, Scottsdale Scorpions, Mesa Solar Sox, Peoria Javelinas, and Surprise Saguaros. Each club, with players wearing their organization's uniforms, represents five or six major league teams. The rosters are made up of major league-ready AA and AAA players, and it is a hitter's league given that most young pitchers have more than maxed out their innings during the regular season. It is also the place to hang with and meet the families of these future stars along with current players who make the Phoenix area home. And there are lots of them.
The litany of players who have made their way through fall league is a who's who fantasy league of current stars. Those currently in The Show include Mike Trout, Dustin Pedroia, David Wright, Stephen Strasburg, Bryce Harper, Kris Bryant, Derek Jeter, Andrew McCutchen, Adrian Gonzalez, Alex Gordon, Albert Pujols, and Eric Hosmer.
Also noted as a proving ground for future managers, the likes of Dusty Baker, Don Mattingly, and Terry Francona honed their leadership skills in the AFL before their stints in the majors. And, lest we forget, in 1994, NBA legend Michael Jordan used the fall league to shake the rust off his baseball skills as part of his attempt to become a two-sport star.
By now, baseball fans are likely wondering why they have yet to make the pilgrimage to the Phoenix area to watch the next gen of baseball greatness. However, if you need more incentive to add the fall league to your calendar, read on.
1. Soak up the sun
In 2014, the average high temperature during Arizona Fall League ranged from a cozy 73 degrees Fahrenheit to a high of 95. Given that some of the games are played in the early evening, the lows can dip into the refreshing upper 60s — nothing that a light sweater can't handle. The daytime weather offers sun-lovers plenty of warm rays to soak in, and all the stadiums offer shade for those who want to leave their sunscreen at home. As Jimmy Buffett once sang, "They're freezin' up in Buffalo, stuck in their cars, and I'm lying here 'neath the sun and the stars."
2. Get up close and personal
For the young and old, Arizona Fall League is a time to get close to the players without the hassle of pushy ushers and irate box-seat ticket holders. You will find fans waiting outside the stadium, approaching players as they arrive and depart by bus, and asking for autographs as they line the lower fences during warmups. The players are almost universally friendly and ready to pause for a picture, signature, or a quick chat.
You will also run into professional souvenir hunters who roam the ballparks with baseballs and scrapbooks filled with homemade baseball cards. One would presume that these budding entrepreneurs secure the signatures of future Hall of Famers as smart investments that will pay future eBay dividends.
3. Vacation on the cheap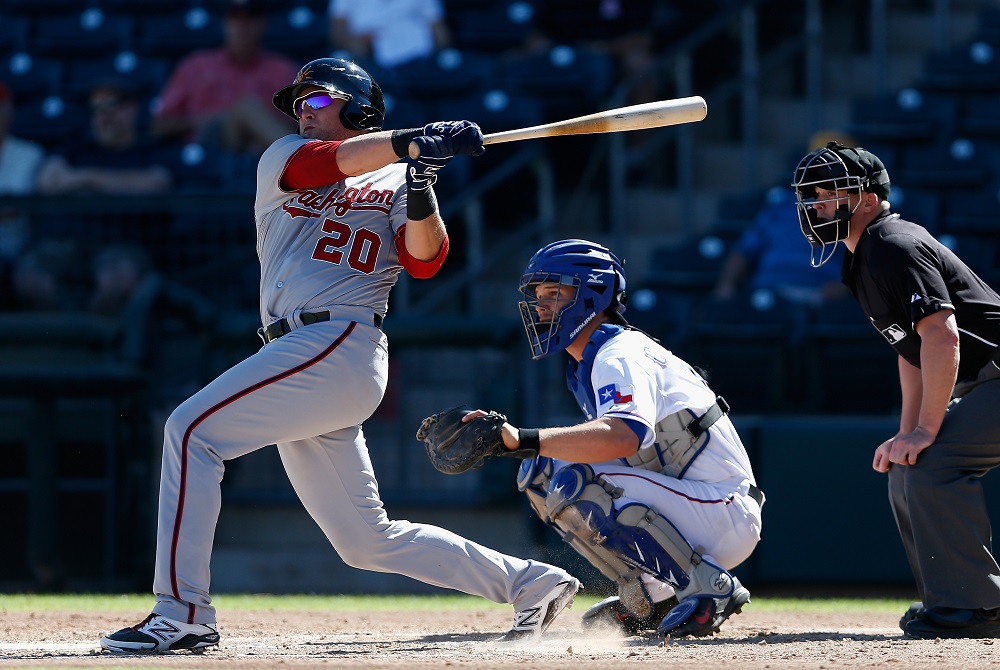 A family of four can attend a fall league game for a shade over $30 — less if the clan includes kids or seniors. Parking is free, and it's a strictly BYO event given either the total lack or limited concessions in operation. Save for some team hats, there is no licensed gear to buy, and most of the stadium team shops are closed until spring training.  So while it may be bittersweet for those who like to mark their attendance with a T-shirt or other trinket, you wallet will thank you.
If you are visiting from out of town, it's a shoulder season of sorts in the Phoenix area, with affordable lodging and transportation. Hotel rates and car rental prices don't jump until Thanksgiving. Given the fact that fall league stadiums are fairly spread out (and public transportation is not an option), a car is a necessity. The ballparks are all within a mile or so from Highway 101, so plan your stay accordingly.
The idea for Arizona Fall League came from longtime baseball executive Roland Hemond, who worked in the White Sox and Diamondbacks organizations during his illustrious career. As the one who coined the phrase "finishing school" for future major league players, Hemond remains the fall's league's leading spokesperson and evangelist.
"Sometimes players are feasting on mediocrity," Hemond said in a 2012 interview with The Atlantic. "That's why the Arizona Fall League can be a breakthrough experience for so many prospects, giving them a chance to test their skills against some of the best talent across the farm system."
If you are a fan, Arizona Fall League should be somewhere near the top of your bucket list, along with seeing an All-Star Game, Spring Training, Cooperstown, and the World Series. Bring a spare battery for your smartphone — you'll take lots of selfies.
For more information, visit mlbfallball.com.