MLB: 3 Reasons Why the Royals Won the World Series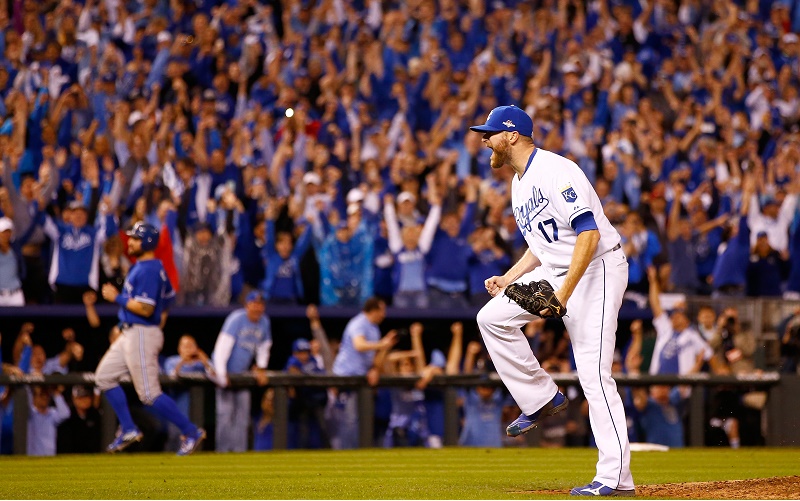 Rejoice, Kansas City Royals fans; your team has won the 2015 World Series!
KC die-hards over the age of 35 or so have been waiting three decades for their boys to return the title trophy to the Midwest, and it has finally happened. Surely, thousands of others are too young to have been alive for the George Brett-led squads, while thousands more may be your "bandwagon" fans who are joining the Royals' ship late to the party but are nonetheless pumped up. Led by World Series MVP Salvador Perez, the champs knocked off the National League-champion New York Mets in five games and are gearing up for a celebratory parade.
There were plenty of critical players other than Perez who made this dream a reality though. From a particularly heavy-hearted starting pitcher to some clutch at-bats and a dominating bullpen, Kansas City had loads of contributors to this run.
Let's review three reasons why this team is the 2015 World Series champion.
1. The bullpen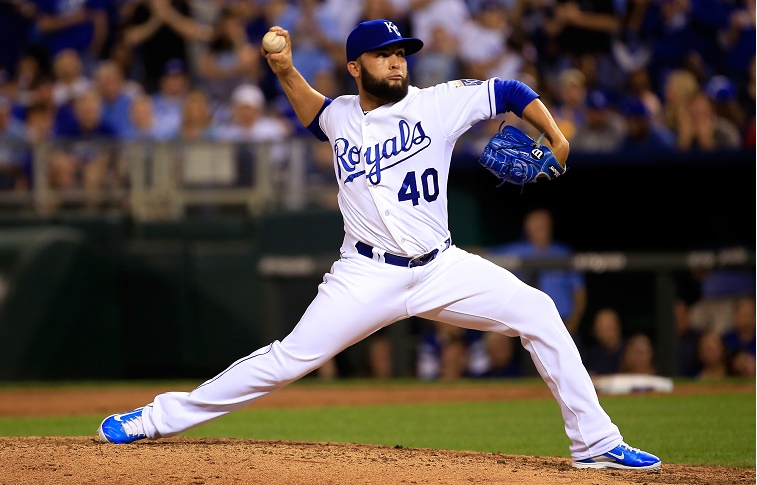 We all knew coming into the playoffs that KC's bullpen was stacked with power arms. From veteran Ryan Madson to flamethrower Kelvin Herrera to stud starter turned setup man turned closer Wade Davis, the Royals were stocked with reliable relievers.
But in the World Series in particular, the champs bullpen stepped up big time. Let's review four of the key performers out of the KC 'pen for their five-game set with the Mets.
Davis: 4 IP, 3 H, 0 R, 0 ER, 0 BB, 8 SO, 1 SV in 3 games (14 total batters faced)
Herrera: 5 IP, 5 H, 1 R, 0 ER, 1 BB, 6 SO in 3 games (21 total batters faced)
Madson: 3 IP, 2 H, 0 R, 0 ER, 1 BB, 5 SO, 1 W in 3 games (12 total batters faced)
Chris Young: 7 H, 2 H, 2 R, 2 ER, 1 HR, 2 BB, 7 SO, 1 W in 2 games (25 batters faced)
Mets closer Jeurys Familia entered the World Series on an absolute roll this October, but he ended up failing twice in key situations in the end. Davis on the other hand was masterful all month.
Throwing in the upper 90s, Herrera blew away hitters and was terrific leading the bridge to Davis. Madson was great across three solid relief outings during the series, and Young had a memorable performance in Game one, hurling three no-hit innings. Plain and simple, Kansas City's 'pen completely out-pitched that of New York's.
2. The clutch at-bats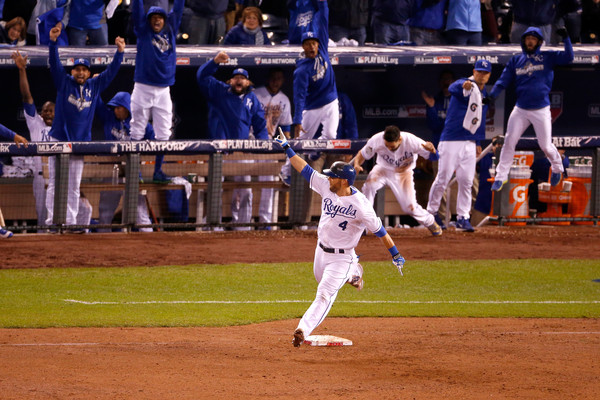 It would have been hard to bet against Familia shutting down the Royals bats during the ninth inning of Game 1, but this was a team that knew a thing or two about executing a late-game comeback. The Mets stopper recorded out No. 1 in what he was planning on being the final frame of the night and his team was just two batters away from taking a lead in the series on the road.
Of course, then stepped up Alex Gordon…
The AL pennant-winners eventually took the first game in an epic 14-inning affair and really set the tone for what was to come later in the set. No comeback was needed the next night as they handily won Game 2. Despite a Game 3 loss at Citi Field, there was more magic in store for the final two contests.
Entering the eighth in Saturday's Game 4, KC trailed 3-2. Aided by a monumental Daniel Murphy fielding error, the Royals stormed back for three runs in the inning and won 5-3. Then, with perhaps the most impressive comeback of them all on Sunday, the 2015 kings of baseball won in another extra-inning thriller to take the crown.
Eric Hosmer's lead off hit against Matt Harvey in the ninth and Christian Colon's World Series-winning knock in the 12th were just two more clutch at-bats in a string of them this series.
3. Edinson Volquez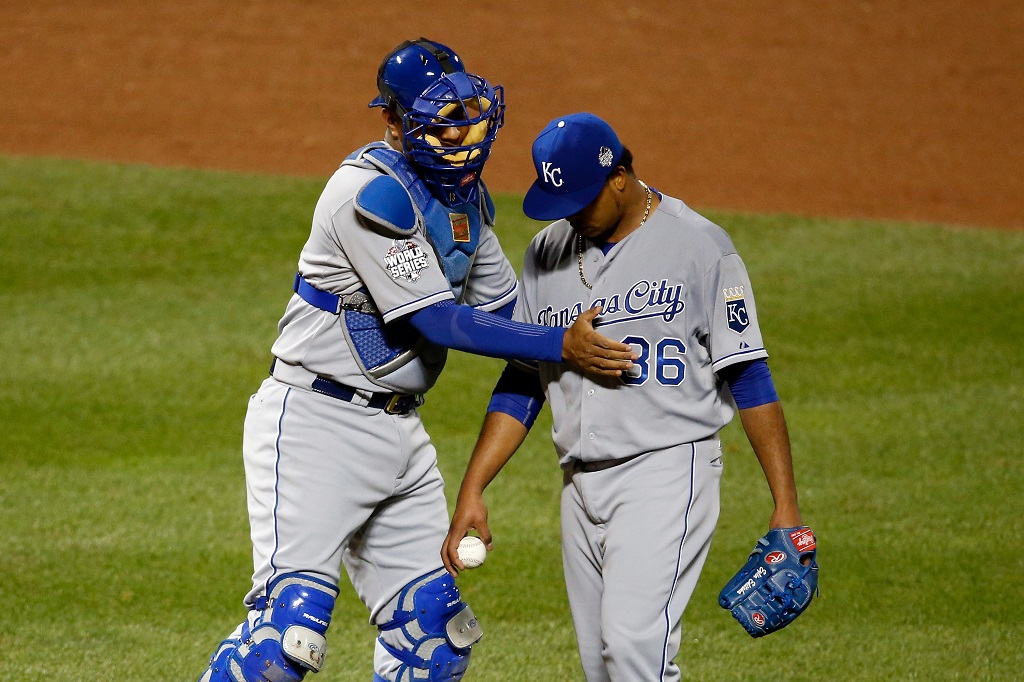 Edinson Volquez's statistics during his two World Series starts were solid, but don't really jump off the page in a 2014 Madison Bumgarner kind of way. Considering the circumstances though, Volquez's outings may have been just as impressive.
It is widely known now that Edinson's father — Daniel Volquez — passed away in the Dominican Republic prior to his son's Game 1 start. After the Royals front office and management were informed of the event from Edinson's wife, they obeyed the wishes of the family by not informing the pitcher of the news until after the game had concluded. Volquez traveled back to his home country between Games 1 and 5, but came back to be with the team — and started — the clincher.
After six solid innings of three-run ball in his first World Series start, he was even better on Sunday. Pitching in honor of his father, Volquez hurled six innings, allowing just one earned run on two hits and struck out five. Talk about pitching tremendously with a heavy heart.
Though he did not receive a decision in either of his outings during the series, the job that Volquez did was legendary.
All data courtesy of MLB.com, Baseball-Reference.com and ESPN.com.
Follow Victor on Twitter @vbarbosa1127.