MLB: 3 Teams With a Winning Record Who Will Fall Off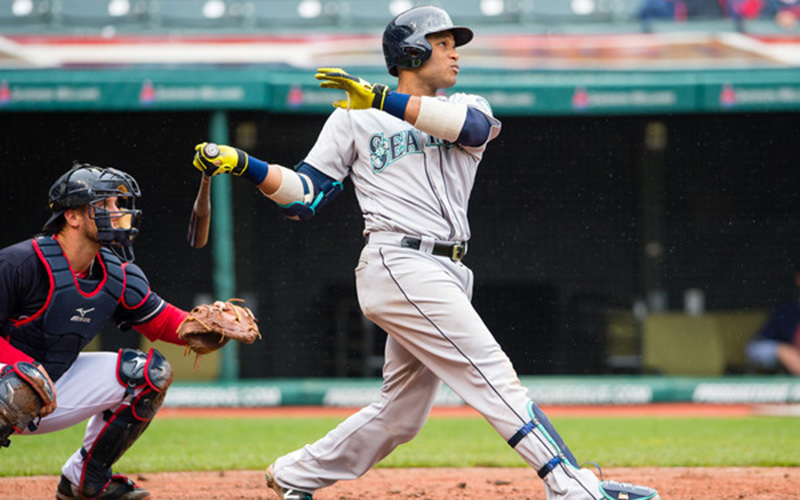 Did you expect the Seattle Mariners to be in first place in the AL West through 30-plus games in the 2016 MLB season? Maybe you didn't, but that's exactly where the team finds itself in the middle of May. While that may be one of the big surprises of the early season, the Mariners' start is more understandable than that of several other unexpected teams who own a record above .500.
Considering that this group of clubs includes the Philadelphia Phillies and Miami Marlins, it's worth wondering if anyone's preseason expectations  will end up being accurate when all is said and done. With the Marlins, Phillies, and Mariners finding some level of success this season, it's nice to have a different group of teams potentially in contention.
However, we think all of these teams are bound to fall off the radar before the All-Star break in July. Here, we break down the top reasons why each will prove to be an early-season fluke.
3. Seattle Mariners
Current record: 19-13
Out of all the surprise teams that own a winning record at this point in the season, the Mariners have the best chance of sustaining their success. Playing in the AL West, they should be able to win a fair amount of their remaining divisional games and stay in the hunt. With Robinson Cano off to a hot start and a pitching staff that holds the fifth-best ERA in baseball, the production is there.
When you really look at their roster though, seeing them finish above the .500 mark would be shocking. Outside of Cano, the Mariners don't look great on offense. Nelson Cruz can hit his share of home runs, but no one else in that lineup imposes much of a threat.
On the mound, Felix Hernandez is still throwing like the great pitcher he has been for so many years, and the likes of Taijuan Walker and Nathan Karns have been solid to this point, but it remains to be seen if they can stay consistent. If they can't, Seattle is destined for another season without a playoff berth and could fall significantly in the AL West standings.
2. Miami Marlins
Current record: 17-14
The Marlins have plenty of talent led by a good manager in Don Mattingly, so maybe it's not all that shocking that they find themselves above .500 at this point. With a power hitter in Giancarlo Stanton and a host of other solid hitters like Martin Prado and Christian Yelich, the offensive capabilities are there.
A pitching staff highlighted by Jose Fernandez has the ability to be solid enough as well. However, while the talent is there, there are plenty of reasons to believe why Miami won't stay in the playoff hunt for too long. The suspension of speedy leadoff hitter Dee Gordon hurts, but even the second baseman can't correct an offense that is in the lower half in the league in runs scored.
Without a great team ERA either, it's clear that this team isn't dominating in any area of the game, which will make it difficult for them to remain successful over the long haul of the season. Plus, the NL East features two of the best teams in the NL, the New York Mets and Washington Nationals, which makes Miami's case as a playoff club a tough one to defend.
1. Philadelphia Phillies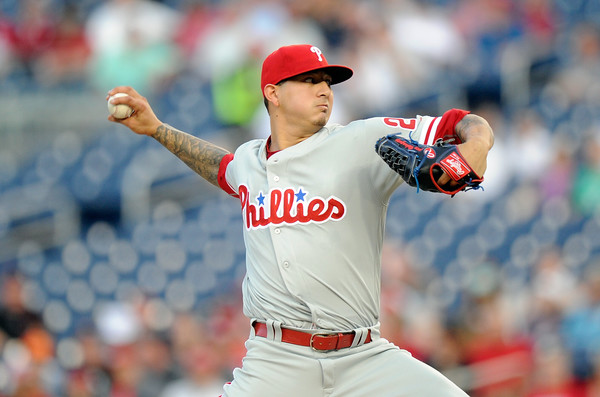 Current record: 18-14
No team's start is more surprising than the Phillies, who finished 2015 with nearly 100 losses on the year. Here in 2016, the team hasn't scored a lot of runs, hit a bunch of home runs, or hit for a high batting average. They haven't been spectacular on the mound overall either, which makes their solid start all the more mysterious.
With clutch play in one-run games, though (they have an 11-3 record in those games), the Phillies find themselves right in the thick of things. However, those stats don't support a successful 162-game campaign. With the Nationals and Mets present in the NL East, it will be tough for Philadelphia to keep up in the division because they simply don't have the assets.
Sure, young hitters like Odubel Herrera and Maikel Franco are promising, but this team has a serious deficiency in offensive talent. Vince Velazquez has performed admirably on the mound, but their rotation lacks depth and a dominating presence. Essentially, while you have to respect what the Phillies have done in the early going, surviving on winning one-run games is dangerous. It feels like they will be closer to a 90-loss team instead of a playoff contender by the end of the year.
Statistics courtesy of Baseball-Reference.com and ESPN.com.