MLB: 3 Trades the Yankees Should Consider Now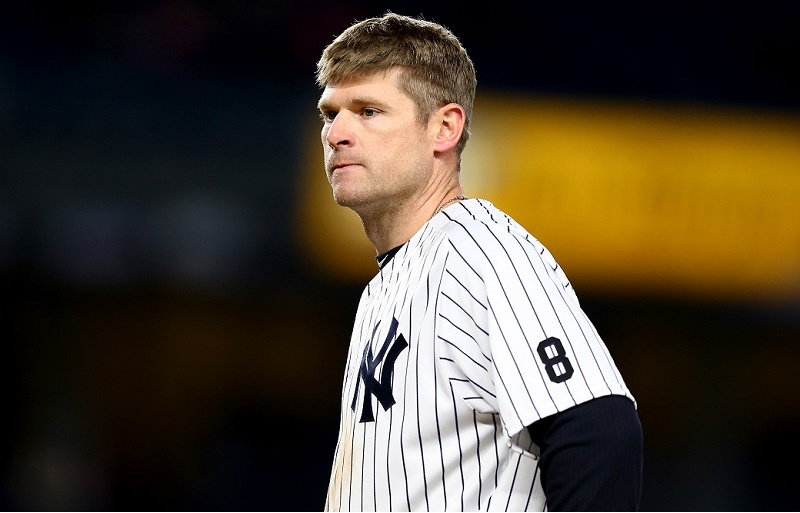 If hitting is contagious, and not hitting is just as contagious, a serious epidemic is gripping the New York Yankees in 2016. Nearly every position player has a severe case of the no-hits, and the team limped its way to June with a just barely respectable record. Yes, the team has carried two of the worst starting pitchers in Michael Pineda and Luis Severino through the first two months, but pitching has officially become a strength.
Over the last two weeks of May, Yankees pitchers posted an MLB-best 3.5 WAR, and the rotation (8-5, 3.10 ERA) actually outperformed the bullpen over that span. Nathan Eovaldi, Masahiro Tanaka, and C.C. Sabathia have been the hottest trio of starters in the game, allowing just 4 ER in 45.0 IP across 7 GS (6-1, 0.80 ERA). In other words, the rotation is looking as sharp as the three-headed monster in New York's bullpen, so it's time for the offense to come pay its due.
The returns on that end have rarely been worse for the erstwhile Bronx Bombers. They have no top-50 offensive players in 2016. They have just two in the top 100: Carlos Beltran (60) and Jacoby Ellsbury (94). Meanwhile, three Yankees hitters are holding up the bottom in offensive production stats: Didi Gregorius (190), Chase Headley (201), and Mark Teixeira (213) rank perilously close to the bottom of a list containing all 238 MLB players with at least 120 plate appearances.
Fixing a roster like the Yankees' is never easy. You just can't release A-Rod, bench Teixeira, and watch your AAA gang wreak havoc in the Bronx. (It's not Philadelphia.) Yankees brass has a bizarre win-now-yet-rebuild-simultaneously approach to team-building. Even still, there are potential deals that could achieve those two warring ends. Without consultation from anyone inside the House of Steinbrenner, we propose three Yankees trades to jumpstart the club's excuse for an offense.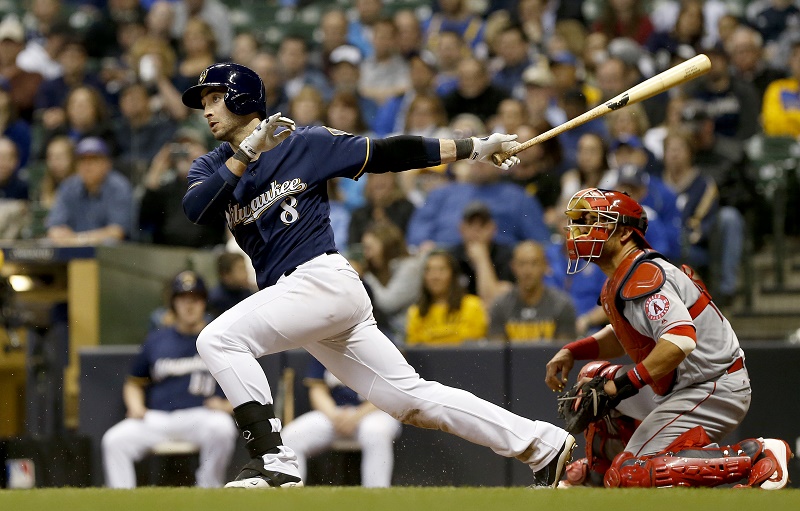 1. Brett Gardner and prospect for Ryan Braun
Going to the Dark Side? You bet we are. Imagine the Yankees getting rid of good-guy Brett Gardner and replacing him with a demon the likes of which they haven't seen since…well, they have A-Rod already, so no big deal. All jokes aside, removing a solid homegrown player like Gardner would disquiet some fans in New York, but this move would deliver the right-handed thump the team desperately needs. Gardner's .262/.346/.390 line would get swapped for the .306/.368/.546 of Braun, who is outperforming that in 2016.
For Milwaukee, the team would rid itself of the $21 million per year it owes Braun through 2020 while keeping a decent player. The Yankees, who are paying Gardner $13 million per year through 2018, would take on peanuts for them another $8 million a year. Since both players are 32, the Yankees would have to add a prospect, but we see this deal as advantageous for both sides, at least until Braun declines and can't play left by 2018. This deal assumes moving Beltran somewhere at the same time.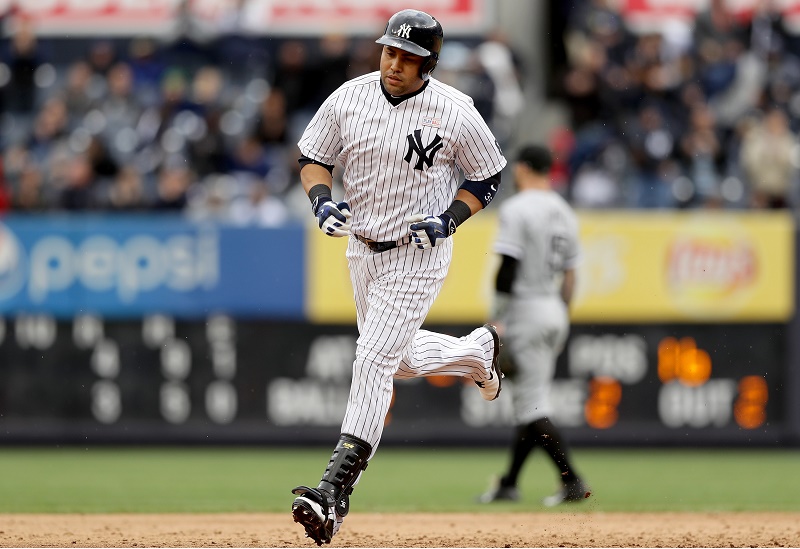 2. Carlos Beltran for youth
It struck us as a bit premature when ESPN's Buster Olney was weighing different trade partners for Beltran during the Yankees' hot streak, but since A-Rod has returned we think he has a point. You can only have one DH north of 39, so if the Yankees hear a decent offer for the right fielder, they should take it. We understand Beltran has been the club's most consistent producer in 2016, but it's time to get him out of right field and let Aaron Judge (and Aaron Hicks) play.
A-Rod will deliver offense if he gets a chance to play regularly, and we believe his struggles are only magnified because the offense as a whole has been so dreadful. Headley and Teixeira have been there with him. (Starlin Castro and Brian McCann have made their way to Slumpsville as well.) So let the usual crew work their way out of it while Beltran possibly helps someone else contend. If A-Rod gets hurt as is his wont, the club could get a look at Gary Sanchez in the DH spot.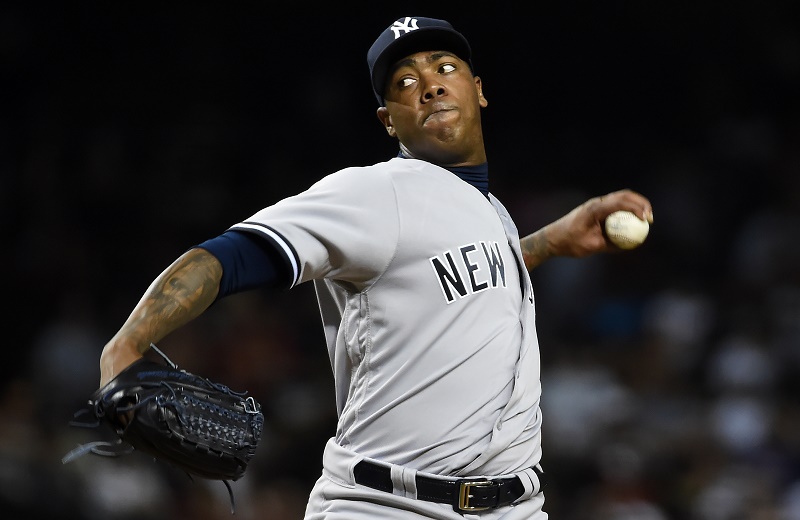 3. Aroldis Chapman for infield pop
The Chapman-Miller-Betances trio in the bullpen is clearly the best thing going for the Yankees, but the club's current closer is doubly valuable if the front office trades him near the deadline. For starters, you don't absolutely need Chapman with a lights-out Miller closing and Betances setting up for the lefty, who remains on contract through 2018. Still, the Yankees love the idea of shortening games and locking down victories from the sixth inning.
They can trade Chapman and do exactly that by signing him to a free-agent deal at the end of the season. In the meantime, they can get an infielder with some pop to help a weak lineup. David Freese, who was holding down third base in Pittsburgh until Jung Ho Kang returned, is an obvious candidate. How do you like Freese at .394 with 3 2B and 2 HR in 33 AB versus lefties compared to Headley's .197 (11 singles, 1 HR) in 61 AB. We thought you would.
Because Freese is a one-year deal as well, the Yankees would be able to get a decent prospect to balance out this trade. Pittsburgh's 'pen has the worst strikeout ratio (7.05 K/9) in the game, so we assume they wouldn't mind adding the Cuban Missile (14.46 K/9) to the equation. Wherever the Yankees go with trading Chapman, it seems beneficial whether they are in the race or not.
Connect with Eric on Twitter @EricSchaalNY
Stats courtesy of Fangraphs and Baseball-Reference.com.