MLB: 4 Most Overrated Moves of the Offseason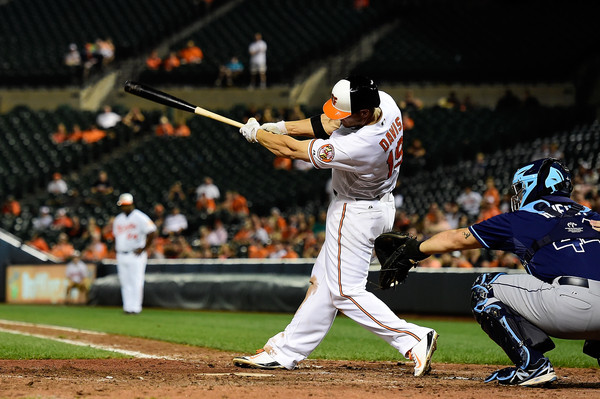 Slowly but surely the Major League Baseball offseason is coming to a close. The months until pitchers and catchers report has now been reduced to a mere couple of weeks and before you know it, Opening Day will be upon us. It's been a wild winter of trades, free agent signings, and other news, and plenty of teams look quite different from their 2015 version. We recently checked over some of the most underrated moves of the hot stove season and now it's time for the other side of it. Without further ado, here are the four most overrated moves of the offseason so far.
1. Chris Davis, Baltimore Orioles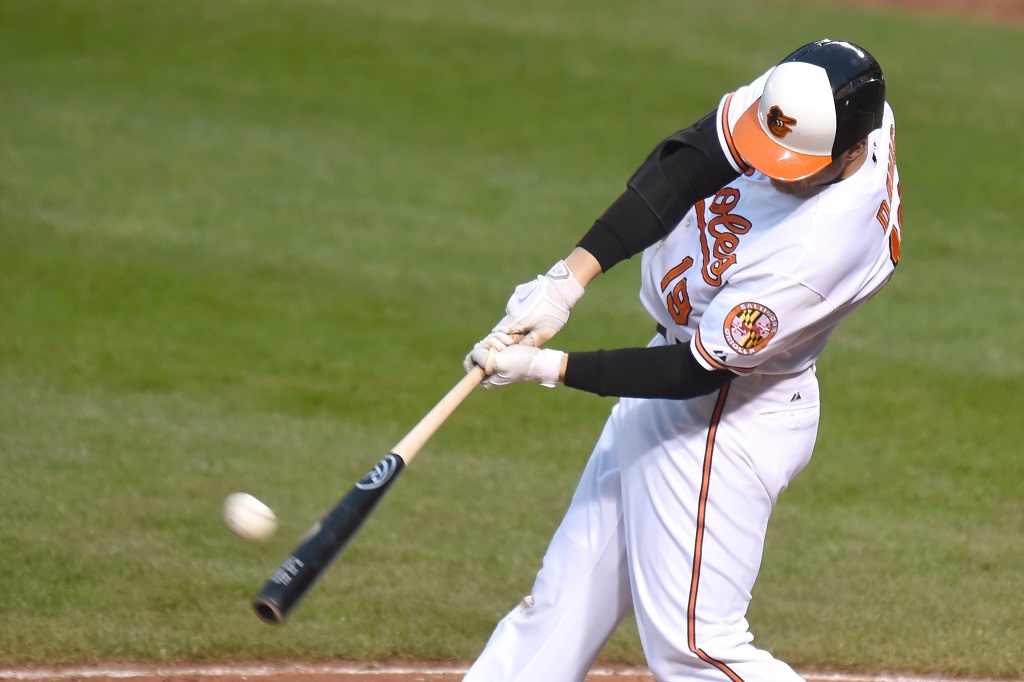 Contract: Seven years/$161 million
Baltimore Orioles slugger Chris Davis is likely the best example of a feast-or-famine batter in the game today. Ranking along the lines of Adam Dunn and Mark Reynolds, he is a powerful bat capable of blasting 40 or more home runs in a season with ease, but he's also prone to striking out an upwards of 200 times in a campaign. In our opinion, Davis's one-dimensional game is far from good enough to warrant one of the largest contracts for a hitter from this off-season.
Soon to be 30 years old, the seven-year length of the deal is a bit worrisome, but the fact that Davis will be able to DH eases those concerns a bit. Then you look at the first baseman's track record, and some more question marks come up. Yeah, you have a guy who's hit at least 25 dingers in four straight seasons (including a league-leading 53 in 2013 and 47 in 2015), but other than that, the numbers across the board are mostly average to below-average.
Davis has still only played in two "full" seasons — with 160 games in 2013 and 2015 — and his other offensive numbers have been spotty. He's surpassed 150 hits just once, his 162-game strikeout average is an even 200, his career batting average is .255, and his career on-base percentage is .330; good, but nothing extraordinary. In 2015, Davis ranked ninth in MLB in wins above replacement at 5.2, a solid figure, but not worth $161 million.
2. Justin Upton, Detroit Tigers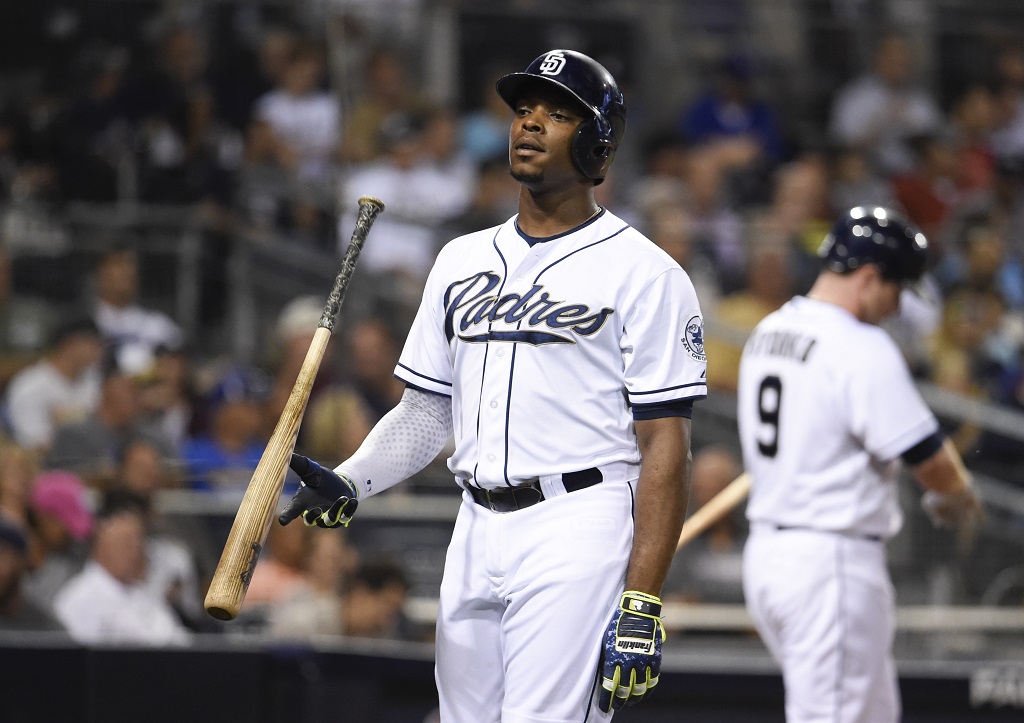 Contract: Six years/$132.75 million
The Detroit Tigers are quickly becoming second fiddle to their division-rival Kansas City Royals in the AL Central. After two straight World Series appearances for KC (including earning the crown in 2015), Detroit has felt the need to make some drastic signings. It started with the acquisition of reliable starting pitcher Jordan Zimmermann. That's the good news. Then, they splurged on 28-year-old outfielder Justin Upton with a six-year, $132.75 million deal. That's the bad news.
Look, if the Tigers were getting Upton circa-2011, then we'd like this deal a lot more. The fact of the matter is though, at this point in his career, a six-year investment with the better Upton brother (not saying much) is a risky move. In 2011, with the Arizona Diamondbacks, Upton had career-highs in games played (159), plate appearances (674), at-bats (592), hits (171), doubles (39), home runs (31), stolen bases (21), and produced a terrific slash line of .289/.369/.529/.898.
Two of the past three seasons (2013 with the Atlanta Braves and last year with the San Diego Padres), Upton has had less than 150 hits, no more than 81 runs batted in, and his strikeouts are climbing at an alarming rate. Yeah, Upton is a solid player, but for the contract he's receiving, you'd think they were getting a perennial All-Star and top-five MVP candidate.
3. Ian Kennedy, Kansas City Royals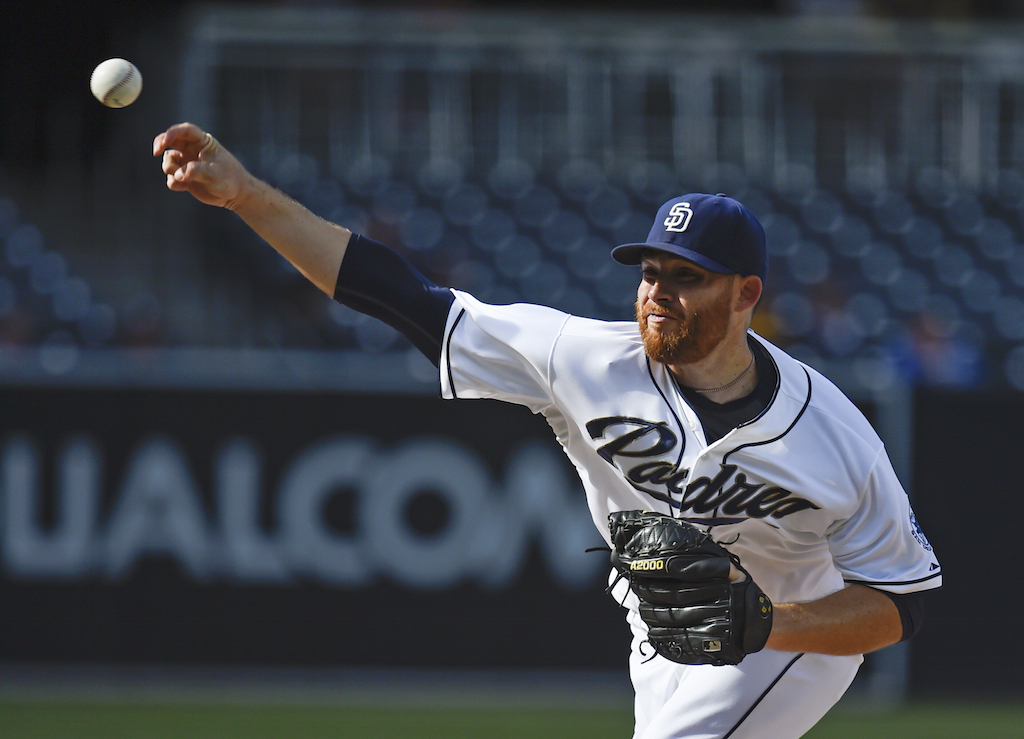 Contract: Five years/$70 million
At 31, new Royals starting pitcher Ian Kennedy should be in the middle of his prime. Instead, the righty is attempting a career revitalization after two-and-a-half subpar seasons with the Padres in spacious, pitcher-friendly Petco Park. The 2006 New York Yankees draft pick has really had only one standout season in his career, back in 2011 with the D-Backs when he went 21-4 with a 2.88 ERA and finished fourth in the NL Cy Young voting.
Since then, it's been a mixed bag, and the Royals hope it's not too late to turn around this guy. In 2014 and 2015, Kennedy went a combined 22-28 and his ERA went from 3.63 to 4.28. Last year was disastrous at times, as he pitched just 168.1 innings, yet surrendered a career-high 31 long balls.
With his new five-year, $70 million deal, there is a player opt-out option after the 2017 season, which could very well be utilized. According to MLB.com, the opt-out clause includes a $6 million buyout and since Kennedy rejected the Padres' qualifying offer, the Royals will give up the 24th pick in the upcoming MLB amateur draft.
4. Jeff Samardzija, San Francisco Giants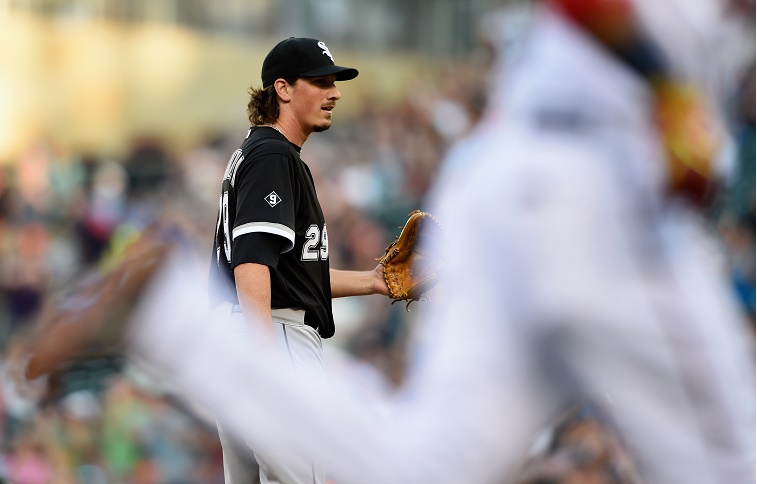 Contract: Five years/$90 million
The San Francisco Giants have, on paper, the potential to throw out a top-five starting rotation in 2016. Lots of this unit's success will hinge on the performance of newcomer Jeff Samardzija. Yes, fellow newbie Johnny Cueto has an extra year on his deal and it is for more money, but Samardzija's recent seasons make him more of a question mark in our view. The five-year length of the contract should fit both San Fran and Samardzija nicely as he recently turned 31.
Unless the former Notre Dame Fighting Irish football player reverts back to 2014 form though, the $90 million price tag will seem like a significant overpay. During that season split between the Chicago Cubs and Oakland Athletics, Samardzija produced a 2.99 ERA, allowed just 191 hits in 219.2 innings, and struck out 202 hitters. When all was said and done, his walks and hits per inning figure stood at a sparkling career-best 1.06.
Last year with the Chicago White Sox? His ERA ballooned to 4.96, he allowed a league-high 228 hits, 118 earned runs, and 29 home runs, and his punch outs curiously dropped to 163. If the Giants hope to make the large investment worth it, they better hope Samardzija can put his nasty 2015 campaign behind him.
Statistics courtesy of MLB.com, Baseball-Reference.com, and ESPN.com.
Follow Victor on Twitter @vbarbosa1127