MLB: 4 Most Underrated Moves of the Offseason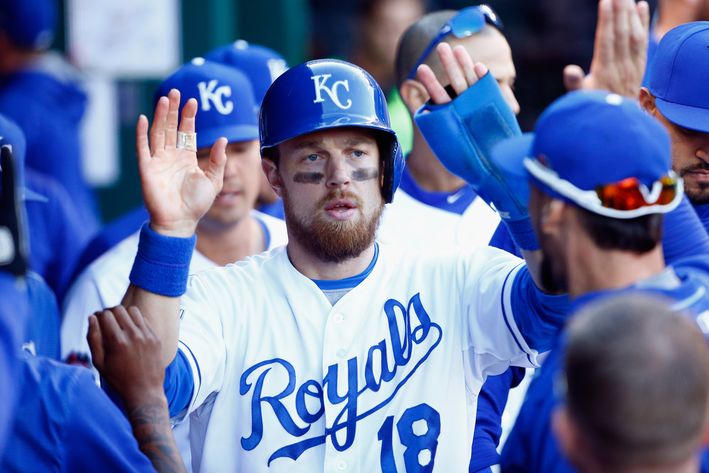 To be completely honest, it's hard to keep tabs on all of the moves that take place during the MLB offseason. From the moment the World Series ends, much of the baseball focus shifts to the hot stove and once teams are allowed to begin negotiating and making offers to free agents, all hell breaks loose. David Price, Zack Greinke, and Jason Heyward were arguably the biggest names to mint fresh contracts with new teams this winter, and Craig Kimbrel, Todd Frazier, and Aroldis Chapman were some of the marquee talents traded away to unfamiliar squads.
It would be silly to predict against those six guys having standout seasons with their new clubs, and we wouldn't be surprised if some of them earn some impressive hardware thanks to their efforts. Who knows, maybe we'll even see one or more of them leading their organization all the way to the 2016 Fall Classic? The next four slides will shy away from the top of the heap though. We're here to break down some of the moves that may have been overshadowed by these mega-deals.
Each of the following players is a semi- to very recognizable name, and the acquisitions of their talents generated varying amounts of buzz. Compared to the aforementioned signings and/or trades though, these are four underrated moves of the offseason.
1. Jordan Zimmermann, Detroit Tigers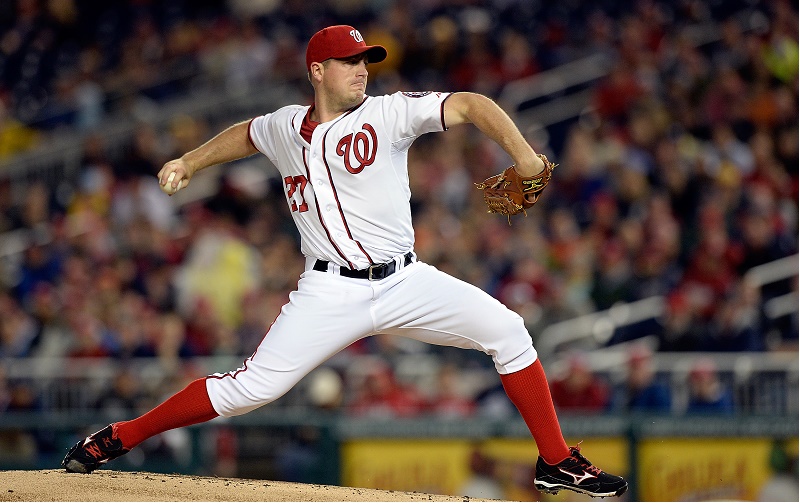 Contract: Five years/$110 million
How on Earth can Jordan Zimmermann's new contract with the Detroit Tigers be viewed as underrated? Well, compared with the Price and Greinke deals, Zimmermann's five-year, $110 million contract with his new team seems almost like a bargain. Additionally, the former Washington Nationals hurler made his decision way back in late November, which at this point, seems like years ago.
For some bizarre reason, projections don't seem to favor the Tigers division rival, the Kansas City Royals. While we wouldn't count KC out in a heartbeat, we also wouldn't be shocked to see Detroit bounce back with a nice year in 2016. Zimmermann immediately headlines an intriguing starting five that also includes a hopefully resurgent Justin Verlander, 31-year-old veteran Anibal Sanchez, newcomer Mike Pelfrey, and promising lefty Daniel Norris. Zimmermann put up some splendid numbers in a Washington uniform and is as durable as they come, pitching at least 195 innings in each of his past four seasons.
2. Alex Gordon, Kansas City Royals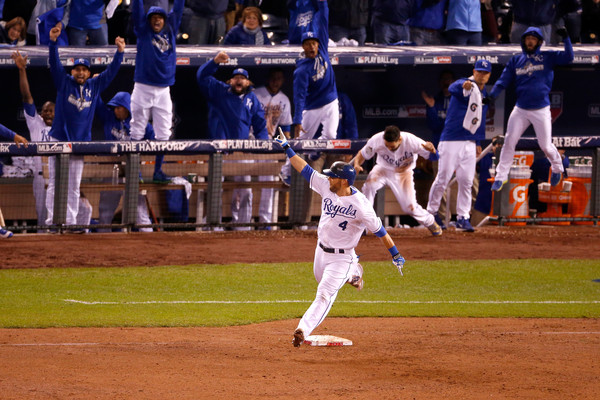 Contract: Four years/$72 million
Speaking of those Royals, let's talk about their decision to re-sign outfielder Alex Gordon to a four-year, $72 million deal this offseason. Gordon is the only player on this list who is returning to his original team, yet the move was perhaps the most important one. The 31-year-old was last seen hoisting the World Series trophy at Citi Field with the rest of his teammates and just a week or so prior to that, he hit arguably the most critical home run in Royals' franchise history.
Gordon's career numbers won't wow anyone (134 HR, 523 RBI, .269/.348/.435/.783), but he's been a cornerstone for this organization for nearly a decade and has been through all of the depressing lows and the exhilarating highs. It's always nice to see a player spend most, if not all of his playing career with one team, and with this contract, Gordon is now one step closer to accomplishing that rare feat. You can count Manager Ned Yost as one of the many who was thrilled to see the three-time All-Star and three-time Gold Glove award winner coming back to Kansas City.
3. Ben Zobrist, Chicago Cubs
Contract: Four years/$56 million
When considering the massive additions that the Chicago Cubs made over the past two to three months, Ben Zobrist's four-year, $56 million deal is probably not the first one that comes to mind. It may not even be the second one (those honors likely go to Heyward and maybe John Lackey.) The 2015 World Series champion has the potential to have a significant impact on his new team in 2016 though.
Zobrist has made a pair of All-Star teams (2009 and 2013) during his 10-year career, but that is not what he's most well-known for. That, of course, would be his legendary versatility. The jack-of-all-trades has played third base, shortstop, second base, first base, and all three outfield positions during his MLB journey and has had success at each stop. He may not be an everyday starter this year for Chicago, but the ability to plug-and-play Zobrist vitrually anywhere on a near daily basis could be vital to Manager Joe Maddon's success with the North Siders.
4. Wei-Yin Chen, Miami Marlins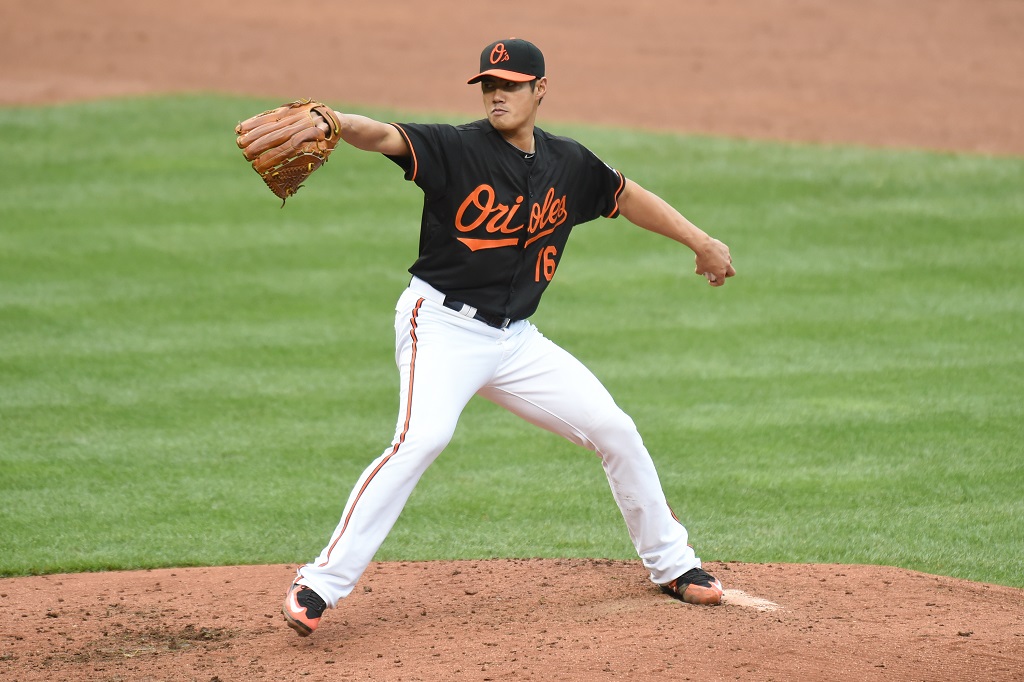 Contract: Five years/$80 million (with a possible $16 million in incentives)
Most of the Miami Marlins' headlines since the holiday season have generated from the trade buzz surrounding ace Jose Fernandez. The team also brought in a new manager, Don Mattingly, and re-upped speedster Dee Gordon for five years. An overlooked signing that may end up paying hefty dividends is the pickup of left-handed starting pitcher Wei-Yin Chen.
Chen was introduced in Miami earlier this month and his five-year, $80 million contract — which includes a sixth-year option — will keep the former Baltimore Orioles arm pitching with the Marlins as he makes his way into his mid-30s. Hailing from Taiwan, Chen didn't begin his MLB tenure until 2012. In four seasons with Baltimore, he provided steady, consistent numbers. His 162-game averages include a 13-9 record with a American League-inflated 3.72 earned run average. He's not a big strikeout pitcher, but has displayed excellent control and limits batters to about one hit per inning. His career walks and hits per inning mark of 1.25 should fit well as the No. 2 starter in this rotation.
Statistics courtesy of MLB.com, Baseball-Reference.com, and ESPN.com.
Follow Victor on Twitter @vbarbosa1127.